COVID-19 Diplomacy- Efforts, Significance and Challenges
The ongoing COVID-19 pandemic and the Great Lockdown has proved to be major disruptive events in recent times. It has thrown open weaknesses and strengths in international relations. The current crisis is expected to shift the global power centres and India's proactive diplomatic initiatives have attracted worldwide attention.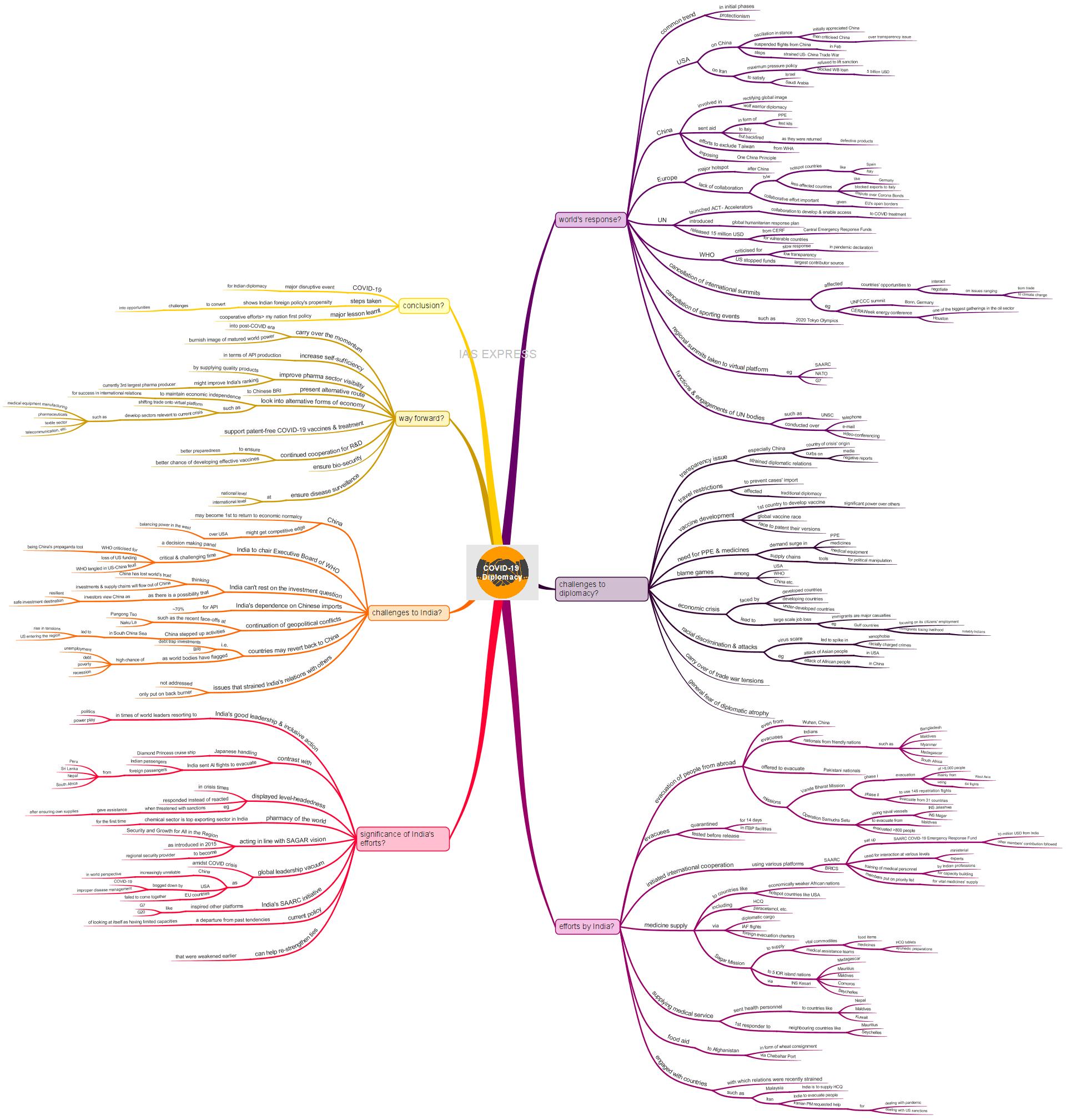 Mindmap Learning Programme (MLP)
Learn/Revise 10X Faster!
General Studies (GS) 1
General Studies (GS) 2
General Studies (GS) 3
How has the world responded?
Download FREE PDF study material for UPSC & State PSC Exams!
What are the challenges to diplomacy due to COVID-19 situation?
What efforts are being taken by India?
Why is this significant?
What are the challenges?
What is the way forward?
Conclusion
The pandemic has proven to be one of the major disruptive events for Indian diplomacy. Steps taken till date has shown Indian foreign policy's propensity to convert challenges into opportunities. One lesson learnt from the current crisis is that cooperative effort is a more effective tool than 'my nation first' policy.
Practice Question for Mains
The COVID-19 situation has changed the way diplomacy is conducted among nations. How has India adapted to the sudden changes in international relations? (250 word)