Security Challenges & Their Management in Border Areas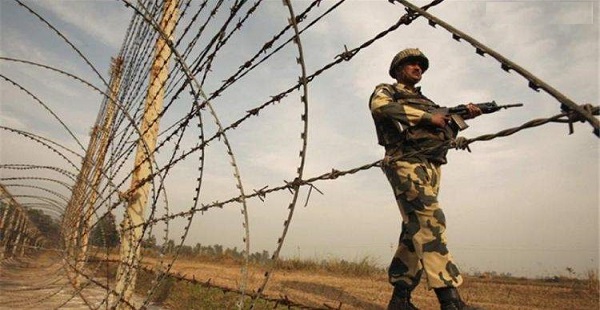 India is a subcontinental nation with unique geographical and historical conditions. It has a land border of over 15000km and a coastline of 7517kms. Due to historical and geopolitical reasons, the border areas also represent an arena of challenging security concerns. The security challenges in the border area and its management, hence, is a policy issue of immense importance.  Let's discuss these challenges in detail.
Proper management of boundaries is a necessary condition for national security. India shares a boundary with seven Countries. Each segment of the boundary has its unique challenges.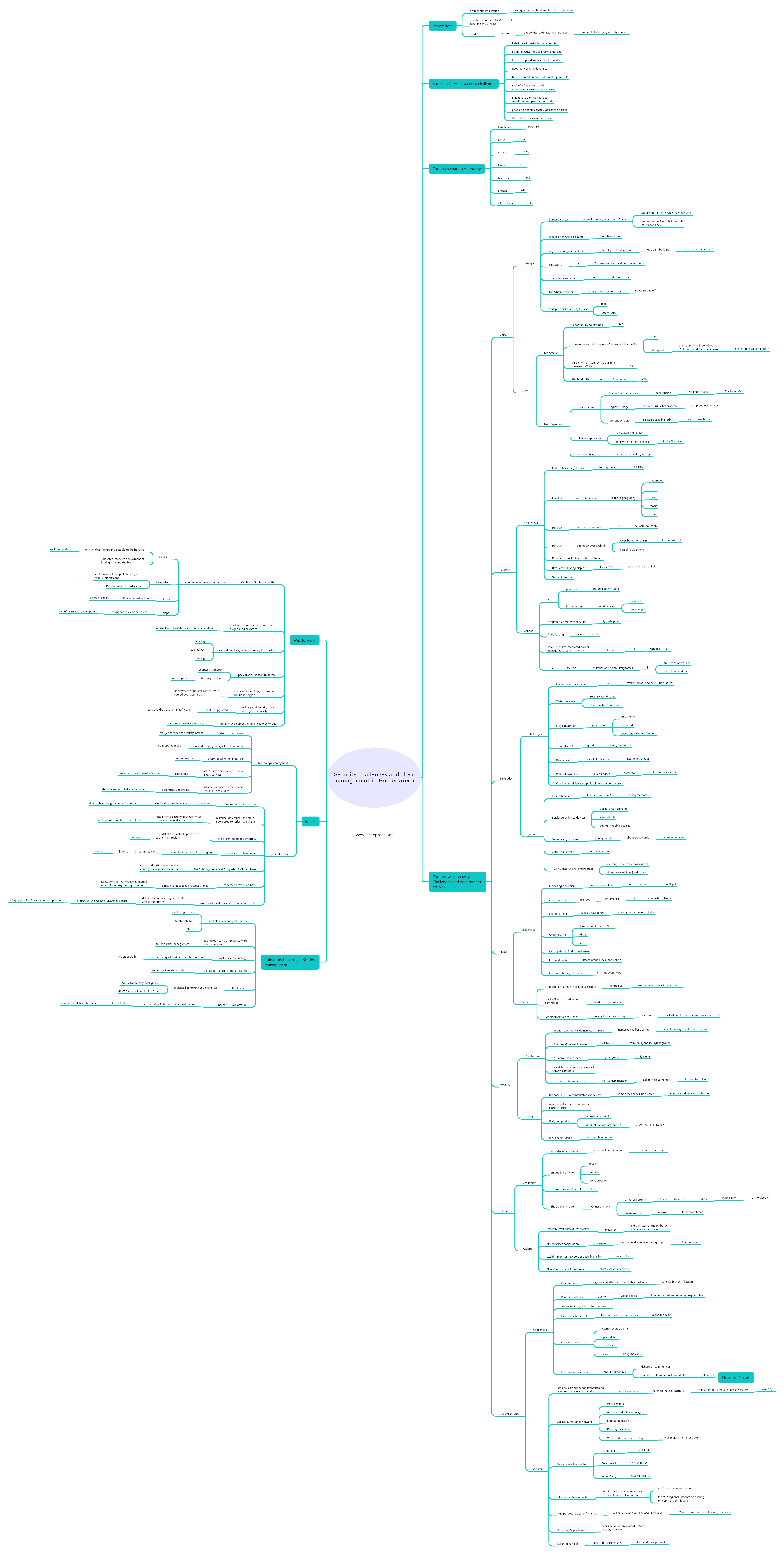 Mindmap Learning Programme (MLP)
Absorb information like a sponge!
Why borders represent a vital security challenge?
India's relations with the country
Boundary disputes due to historic disputes
Lack of proper demarcation of boundaries
Geography and its dynamic nature (change in river course etc.) in the border regions
Islands spread in south-East and South-west
Lack of infrastructure and underdevelopment in border areas
Inadequate attention to local conditions, people's demands
People to people contacts across the border
Geopolitics around different issues
What is the length of boundaries shared with different countries?
| | |
| --- | --- |
| Name of the country | Boundary (km) |
| Bangladesh | 4096.7 |
| China | 3488 |
| Pakistan | 3323 |
| Nepal | 1751 |
| Myanmar | 1643 |
| Bhutan | 699 |
| Afghanistan | 106 |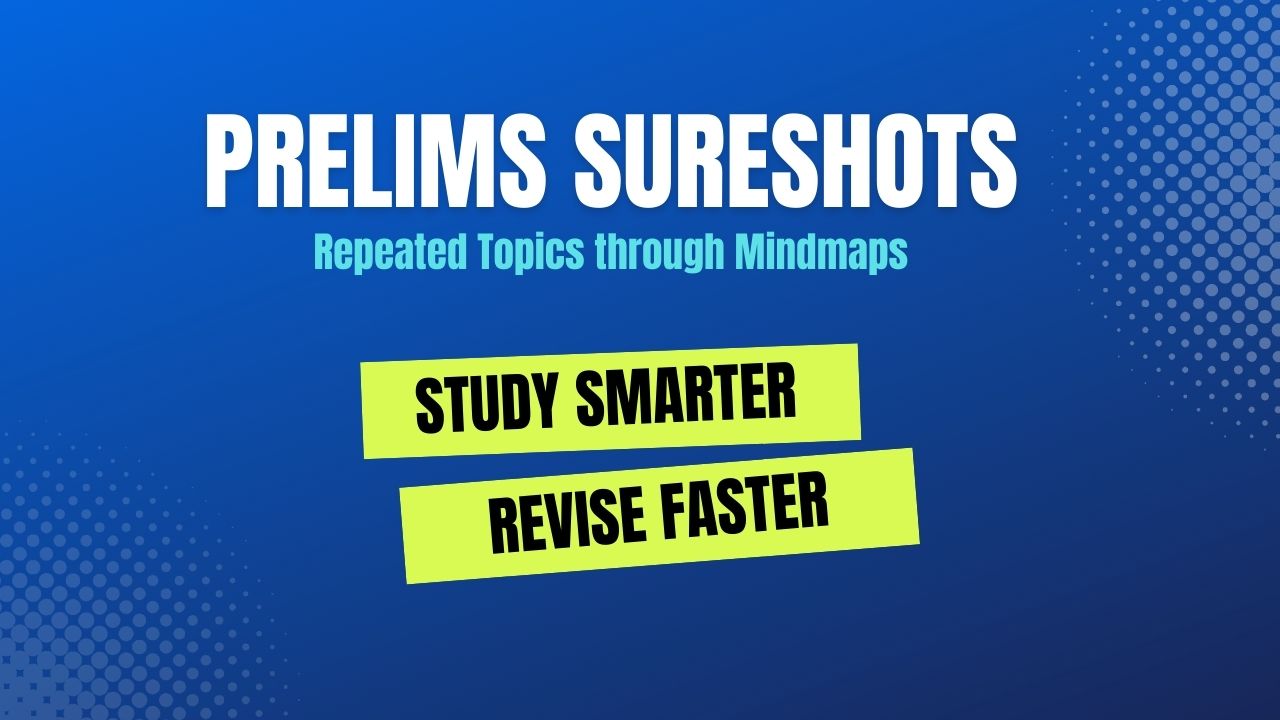 What are the security challenges for each part of the boundary area?
To simplify, we will discuss the challenges and government initiatives individually for each country
India-China Border:
Border disputes over an entire boundary region with China i.e. western part in Aksai Chin (Johnson Line), Eastern part in Arunachal Pradesh (McMohan line). The Middle section of the boundary is not disputed.
China's expansionist regime that disputes current boundaries and considers a large part of India to be its historic property.
Both countries share large rivers. China being an upper riparian state does not act responsibly. Recent projects on Dam construction in Tibet has its own security threats of disasters and water sharing.
Large scale smuggling of Chinese electronic and consumer goods along the border despite only three designated border points for trading.
The border region is geographically difficult. So, there is a lack of infrastructure for transport and communication.
The chicken corridor or Siliguri corridor represents a unique security challenge.
Security management has a lacuna in the form of multiple border security forces like ITBP, Assam rifles as opposed to a single organization by china in the form of PLA
What are government actions to deal with the security threats?
The joint working group was set up to look into the border problem in 1988
The agreement on the maintenance of peace and tranquility along the Actual line of control was signed in 1993. Also, the India-China Expert Group of Diplomatic and Military Officers to assist Joint working group.
The agreement on Confidence-building measures (CBM) was signed in 1996.
The Border Defence cooperation Agreement was signed in 2013 which stipulates CBM that in any face-off in the LAC the two sides will not use force against each other.
Infrastructure
The Border Road organization is building above 70 strategic roads in the North-Eastern region.
The Bogibeel bridge will connect Arunachal Pradesh which will help in troop movement
The Pakyong Airport in Sikkim is a strategic base near the Chine border.
Defence apparatus
The Sukhoi -30 was deployed in the North-East
Battle tanks have been deployed along the China border in the North-East
Troop enhancement: India is enforcing the troop deployment along the Chinese border to secure the borders.
India-Pakistan Border:
Historic border dispute that traces its roots in Partition
The inability in terms of complete fencing of border due to difficult terrain including mountains, rivers, desert, marshes, plain etc.
Pakistan's intrusion in Kashmir and wars due to which LoC is the de facto boundary today in Kashmir
The ceasefire violations by the Pakistan army
Drug smuggling, Arms trafficking along the border, Fake currency smuggling along the border
Pakistan's obsession over Kashmir and its sponsored terrorist activities like infiltration and cross border terrorism
Presence of multiple cross border tunnels in Kashmir used to infiltrate India
River water sharing dispute
Sir Creek dispute
Government efforts
The BSF has been deployed as a peace time first line of defence along the India-Pakistan border. It is implementing smart fencing. Under this laser walls and heat sensor system will be deployed on the boundary.
The integrated check post at Attari is for trade and the only cross border trade venue.
Fencing: The GoI has sanctioned border fencing to stop infiltration and other anti-national activities
Floodlighting: For close vigil along the borders, the GoI has sanctioned floodlighting
In the wake of the Pathankot Attacks, the Home Ministry has sanctioned the implementation of the comprehensive integrated border management system (CIBMS) to establish an integrated security system at borders.
The NSG has been deployed for the training of Jammu and Kashmir Police and other paramilitary forces in anti-terror operations, room interventions etc.
India-Bangladesh Border:
Inadequate border fencing due to riverine areas, land acquisition issues etc.
Water disputes such as Teesta river, Dam construction by India as an upper riparian state.
Illegal Migration by Bangladeshi citizens in the search of employment and livelihood, religious intolerance.
Smuggling of goods along the border
Bangladesh being a base for North-Eastern insurgency groups
Political instability in Bangladesh poses security threat to India
Criminal-administrative-political nexus in boundary areas
Government measures
GoI has announced the Establishment of Border Protection Grid along the border
Installation of Border surveillance devices such as closed-circuit cameras, search lights, thermal imaging devices and drones to keep tight vigil.
The awareness generation measures to make locals aware of the cross-border crimes.
A crime free Stretch has been created along the border
The 100th constitutional amendment doing away with border disputes and exchange of adverse possessions makes the cross border illegal migration needless for needy people
Indo-Nepal Border:
Increasing Extremism and Anti-India activities due to presence of ISI.
Open borders are misused for infiltration by terrorist modules such as IS, LeT.
Fear of spread of Maoist insurgency due to links with Nepali Maoist groups
Smuggling of Fake Indian currency, Drugs and Arms trafficking
Land grabbing at Disputed border area
Border dispute also creates unease among local population
Constant shifting of courses of turbulent Himalayan rivers
Government measures
Establishment of new intelligence section in the SSB to ensure better operational efficiency
Border District coordination committee at the level of district officials
Development aid to Nepal to prevent human trafficking owing to lack of employment opportunities in Nepal
India-Myanmar Border:
Though boundary is demarcated in 1967, numerous earlier treaties affect the alignment of boundaries
The free Movement regime of 16 kms along the borders is misused by the insurgent groups.
Numerous launchpads of insurgent groups that indulge in insurgent activities in India and find a safe haven in Myanmar
Weak borders due to absence of physical barriers
Location of boundary near the 'Golden Triangle' drug trafficking makes India vulnerable
Government measures
There is a proposal of 13 New integrated check posts as a part of SAARC engagement some of which will be created along the Indo-Myanmar border
There is a proposal to create new border security force along the border while Assam Rifles will engage in counter insurgency operations
Early completion of the Kaladan project and IMT trilateral highway project under Act East policy.
The fence construction is facing opposition from the people but it is on the agenda to counter insurgency issues
Indo-Bhutan Border:
Mainly activities of insurgents who sneak into Bhutan for search of sanctuaries.
Smuggling activity goes on of liquor, cannabis and forest produce
Issue related to free movement of people and vehicle
The Doklam incident was a unique security threat not between India-Bhutan but between China and Indo-Bhutan combine
Government measures
A secretary level bilateral mechanism known as India-Bhutan group on border management on security
Armed forces cooperation to negate the sanctuaries to insurgent groups in Bhutanese soil
Establishment of new border posts in Sikkim near Doklam region
Diversion of major forest land for border infrastructure projects
Coastal Security:
Existence of mangroves, sandbars and uninhabited islands provide ideal sanctuaries for infiltrates
Porous coastlines due to interconnected and running deep into land
Absence of physical barriers on the coast
Most of the big urban centers with large populations are along the coasts.
Critical infrastructure such as Atomic energy plants, space station, Naval bases and ports are along the coasts
Low level of awareness about boundaries in fishermen community makes them vulnerable to breach of coastal boundaries and getting caught by neighboring country authorities
What are the steps taken by the government?
The government of India woke up to the increased security threats from the sea route after 26/11. The National committee for strengthening Maritime and Coastal Security at the Apex level was setup after the attack to coordinate all matters related to maritime and coastal security
Coastal surveillance network comprising of static sensors, Automatic identification system, long range tracking, Day-Night cameras. The Vessel Traffic Management System radars have been installed on all the major and minor ports
Three-layered protection comprising of
Indian Navy beyond 200 NM
Indian Coast Guard from 12 to 200 NM
Navy established Information fusion center for The Indian ocean region at Information management and Analysis Center in Gurugram for 24/7 regional information sharing on commercial shipping
Multipurpose IDs to all fishermen, Sea ferrying services and coastal villages, GPS and transponder for tracking of vessels
Operation Sagar Kavach to coordination improvement between security agencies
Sagar Prahari Bal was constituted as a special force from Navy for naval base protection
What is the role of technology in Border management?
It can help in checking infiltration by deploying CCTVs, thermal imagers, NVDs
Technology can be integrated with existing system to facilitate better border management
Block chain technology can help in quick and accurate transaction in border trade
Facilitation of better communication among various stakeholders along the border
Deployment of dedicated communication satellites are important additions in border management regime. E.g. GSAT 7 for military intelligence and GSAT 7A for IAF and Indian Army.
IRNSS based GPS will provide navigational facilities for operational parties in high altitude, remote and difficult borders etc.
What are the issues with technology in Border management?
Systemic breakdown may jeopardize the security system in place completely.
The already deployed high-tech equipment is not in optimum use.
There is dearth of technical expertise among the troops to use the high-tech technology.
The cost of electronic devices used in military services are exorbitant due to enhanced security features.
Adverse climatic conditions and erratic power supply could potentially undermine the delicate and sophisticated apparatus.
What are the issues in border management in general in different arenas?
Due to geopolitical issues, Finalization and demarcation of the borders is a very difficult task along the India-China border.
The historical differences and state sponsored terrorism by Pakistan, the issue of Cross border terrorism, infiltration and ceasefire violation. The internal security approach must primarily be retaliatory and there is no hope of resolution in near future.
India is an island of democracy in midst of the unstable polities in the south Asian region. The border security of India is also dependent on peace in the region for which there are other stakeholders in which India has limited say. The Rohingya issue and Bangladeshi Migrant issue is much to do with the respective country socio-political situation.
The hegemonic status of India makes it difficult for it to take proactive stance in improving situation for the fear of accusations of interference in internal issues of the neighboring countries.
The cross border cultural contacts among people makes it difficult for India to regulate traffic across the borders. The project of fencing Indo-Myanmar border is facing opposition from the local population.
Way Forward
The Madhukar Gupta committee recommendations
It has given detailed suggestions for the border management with four countries
Pakistan- It has recommended PPP in infrastructure projects along the borders for early completion of projects. It has suggested intensive deployment of floodlights along the border.
Bangladesh- Combination of complete fencing and troop reinforcement along with development of border areas.
China- developing Helipads for fast reaction by the areal route in case of emergencies.
Nepal- Easing forest clearances for improving border infrastructure
The resolution of outstanding issues with neighboring countries on the lines of 100th constitutional amendment.
The capacity building of troops along the borders by providing funding, technology and training.
Specialization of security forces such as counter insurgency should be separated from border patrolling etc.
Involvement of Army in unsettled boundary region and deployment of paramilitary forces in settled boundary areas.
The military and security forces intelligence capacity must be upgraded to tackle drug and arms trafficking.
Intensive deployment of advanced technology along the borders to improve surveillance and vigil.
Practice Question for Mains
The internal security of India depends on Border management heavily. Discuss with reference to the North-Eastern border security. (250 words)