Our Mission
Are you tired of visiting multiple websites and researching for hours to get a thorough knowledge of different topics for UPSC preparation? Are you tired of wasting your time reading the flood of pdfs and blogs that are not important or relevant for the exam?
We are here to save your precious time and energy with our smart learning solutions such as mindmaps, articles, and table charts that give you a 10X faster and better learning experience.
Our objective is to make learning easier & fun and build the young minds of people who will soon contribute to society after they become civil servants. Happy Learning :)
Quick Links
Subscription (to access all the above)
Contact Us
If you have any queries/suggestions regarding our articles, membership, magazines, mind maps and so on, feel free to contact us at [email protected]
About our team
Founder/Director – Santhosh Kumar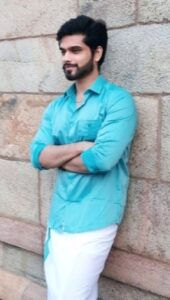 IAS EXPRESS was founded and developed by Santhosh Kumar – an engineer, educator, and entrepreneur. He is based in Coimbatore, Tamil Nadu. He founded IAS EXPRESS in 2018 to make civil services preparation simple, fun, and affordable. His eventual goal is to provide smart learning solutions to all exams in the country.