[Updated] BIMSTEC vs. SAARC – A Relook During Pandemic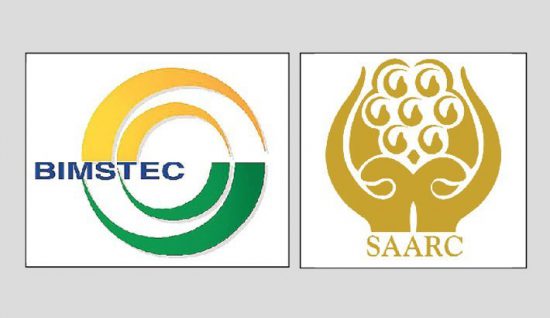 The unprecedented pandemic has united SAARC countries as they have come together to promote regional cooperation in the fight against the COVID-19 outbreak. India's call for collaboration among SAARC countries has revived the grouping after three years of impasse. This is a much-needed initiative as the porous borders and dense population of South Asia makes it one of the most vulnerable regions in the world during a pandemic.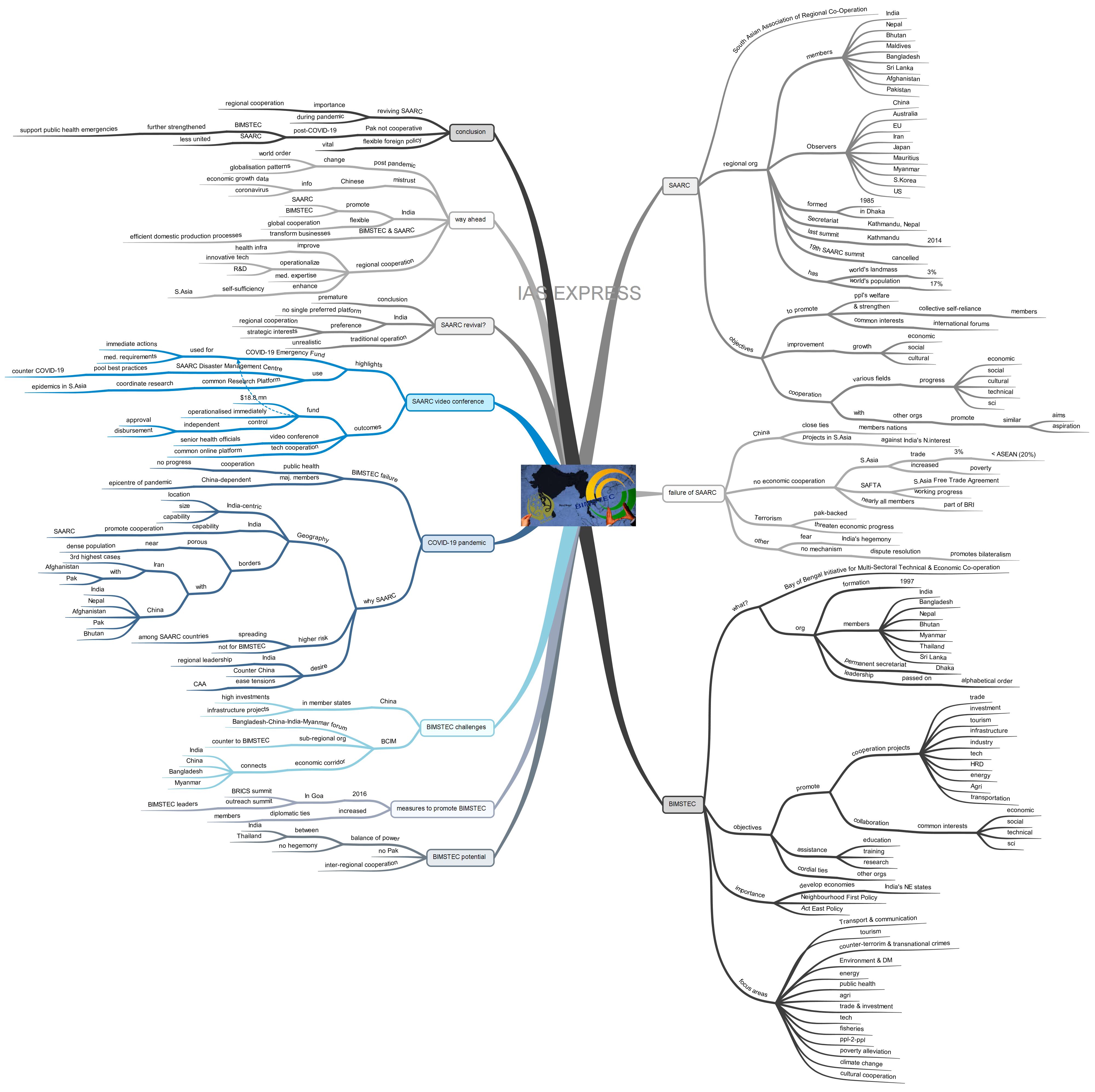 Mindmap Learning Programme (MLP)
Absorb information like a sponge!
What is SAARC?
South Asian Association of Regional Cooperation (SAARC) is a regional intergovernmental organisation that aims to economically integrate South Asian countries.
It is a geopolitical union that consists of South Asian Nations – India, Nepal, Bhutan, Maldives, Bangladesh, Sri Lanka, Pakistan and Afghanistan – as its members.
China, Australia, EU, Iran, Japan, Mauritius, Myanmar, South Korea and the US hold the observer status.
It was formed in the year 1985 in Dhaka. Its secretariat is located in Kathmandu, Nepal.
SAARC, unlike the regional organisations like EU and ASEAN, is highly unsuccessful, mainly due to the Pro-Terrorism stance taken by the Pakistani government and the lack of unity amongst the member states.
The last SAARC summit was held in Kathmandu in 2014.
The 19th SAARC summit, which was scheduled to be held in Islamabad, was cancelled after the Uri attack.
The member countries (Bangladesh, Afghanistan, Bhutan, Sri Lanka, Maldives and India) boycotted it in response to the incident.
This has led to the indefinite postponement, giving no room for diplomatic resolution within SAARC.
What are the objectives of SAARC?
To promote the welfare of the people of the South Asian Region.
Improvement of the economic, social and cultural growth of the region.
To promote and strengthen collective self-reliance amongst the member states.
Active collaboration amongst the member states in various fields to promote economic, social, cultural, technical and scientific progress in the region.
Cooperation within SAARC to promote a common interest in the international forums like the UN.
Cooperation with the existing international and regional organisations to promote similar aims and aspirations.
3 decades later, this regional organisation has made little to no progress to achieve the above-mentioned objectives. The SAARC countries cover 3% of the world's landmass and 17% of the world's population. However, South Asia is one of the poorest regions in the world. It is second after sub – Saharan region in Africa as the poorest regions in the world.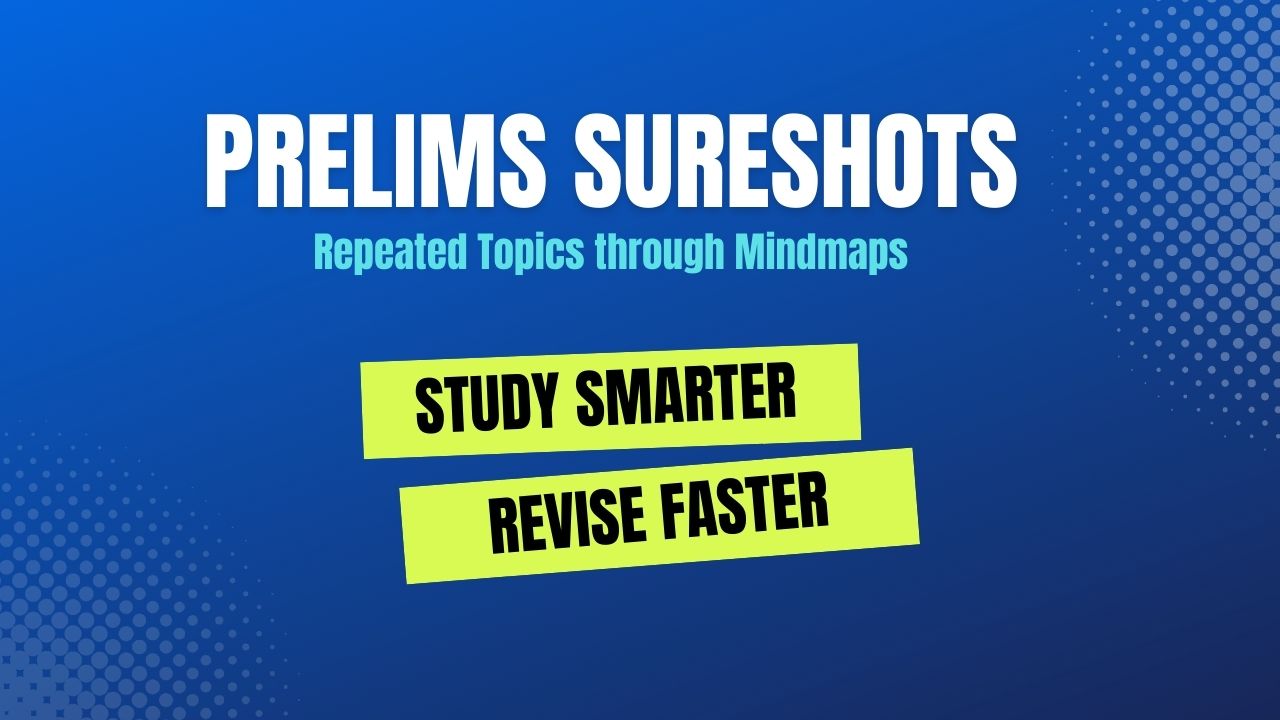 What are the reasons behind the failure of SAARC?
China:
Earlier, China was aspiring to become a member state of SAARC but was deterred from doing so by India.
Now, China is establishing close ties with several SAARC members.
Lack of economic cooperation and integrity:
SAARC's trade figure stands at 3%. This is lower than that of ASEAN's record of 20%.
This has ultimately led to increased poverty and poor standard of living for its people.
SAFTA – South Asia Free Trade Agreement – was proposed to boost regional trade but it is still a working progress.
Nearly all SAARC countries are members of the BRI – a project that jeopardizes India's national interests.
South Asian Region is prone to diplomatic tensions, arising from frequent terror activities that are originating mainly from Pakistan.
India is wary of any form of free economic connectivity with Pakistan, due to Pakistan's history of promotion of terrorism, which is constantly targeting Indian interest and assets.
Other factors that promote disintegration within SAARC:
Fear of India's hegemony within the region. India is economically, militarily and politically stronger than the other member states
SAARC has no arrangements that allow resolution of disputes among the states; this consequently encouraged bilateralism. Structural reforms are essential to overcome this challenge.
What is BIMSTEC?
Bay of Bengal Initiative for Multi-Sectoral Technical and Economic Co-operation or BIMSTEC is an inter-regional organisation that consists of countries from South Asia and South-East Asia. These countries are dependent on the Bay of Bengal.
Its member states include India, Bangladesh, Nepal, Bhutan, Myanmar, Thailand and Sri Lanka.
It was formed in 1997 under the name BIST-EC (Bangladesh, India, Sri-Lanka & Thailand Economic cooperation).
It was named BIMST-EC after the inclusion of Myanmar on 22nd December 1997.
Nepal and Bhutan became the member states in the year 2004 leading to the formation of BIMSTEC.
It's combined GDP – $3.5 trillion (2018).
Its permanent Secretariat is located in Dhaka.
Leadership role passed on from member to member in alphabetical order.
What are the objectives of BIMSTEC?
As per the declaration of BIMSTEC, the objectives are as follows:
To create a favourable environment that promotes rapid economic growth through identification and implementation of specific cooperation projects in various fields such as trade, investment, tourism, infrastructure, industry, technology, human resource development, energy, agriculture, and transportation.
Collaboration in the matters of common interests in the economic, social, technical and scientific fields
To provide assistance in the form of education, training and research facilities for the educational, professional and technical growth of the member states
To maintain a cordial relationship with the existing regional and international organisations
Areas of focus:
14 priority areas that require focus and cooperation have been identified by this regional grouping. They are:
Transport and communication
Tourism
Counterterrorism and transnational crime
Environment & disaster management
Energy
Agriculture
Trade and investment
Technology
Fisheries
People to people contact
Poverty alleviation
Cultural cooperation
Why BIMSTEC looks more promising for India?
Balance of power exists within BIMSTEC due to the presence of Thailand alongside India. Thailand is economically powerful, thus creating a balance between India and Thailand. This reduced the fear of the smaller countries which are economically and politically weaker with regards to India's dominance in this region
The absence of Pakistan in this organisation has allowed India to undertake more efficient interactions with the member countries.
Intra-regional cooperation has seen far higher progress unlike that of SAARC which saw only 3% growth in the same.
What are the measures taken by India to promote BIMSTEC?
During BRICS Summit that was held in Goa, India also hosted outreach summit with the BIMSTEC leaders in October 2016.
Following this, the SAARC countries have boycotted the 19th SAARC summit that was to be held in Pakistan in condemnation of Uri attack.
This was a diplomatic win for India as it successfully isolated Pakistan in the international arena.
China's BRI jeopardises India's national interest. India is countering the same by increasing the ties with BIMSTEC countries that are all part of the BRI except India and Bhutan.
What the challenges faced by India while promoting BIMSTEC?
India to a certain extent has succeeded in isolating Pakistan and China by freezing SAARC summit. However, China still influences the South Asian region.
The growing influence of China in Nepal's politics and economy is a significant threat to India. For example, of the 620 investors who met at Nepal investment summit, 250 were Chinese and 110 were from India. Out of the $13.5 billion pledged investments, 8.2 billion was pledged by China.
China is undertaking massive infrastructure projects in other BIMSTEC countries to gain influence in this region. For example, in Sri Lanka, China has built roads, railways and ports. The Sri Lankan government leased the Hambantota port to China, which brings it closer to India's southern border.
BCIM acts as a counter to BIMSTEC. BCIM or Bangladesh-China-India-Myanmar forum is a sub-regional organisation that unites the said countries to deepen economic ties and promote an increase in the investments. This allows China to play an active role in this region. BCIM Economic Corridor is a proposed multi-modal corridor that connects India, China, Bangladesh and Myanmar.
Why is BIMSTEC important for India?
How has BIMSTEC failed during coronavirus pandemic?
Until now, no progress has been made in public health, one of 14 sectors of cooperation under BIMSTEC
The on-going coronavirus pandemic brings the spotlight on this limitation.
Also, the high dependence of the BIMSTEC countries on the Chinese economy poses a potential threat of spreading the COVID-19 infection as scientists are predicting further outbreaks in the future.
Why does India need SAARC during this pandemic?
Geography:
SAARC is geographically "India-centric", creating both opportunities and challenges for India.
India's location, size and capability allow it to shape the contours of cooperation among the SAARC countries.
South Asia is a region where the borders are highly porous and some regions near these borders are densely populated.
Given this condition, fighting coronavirus requires a regional response to contain the spreading of infection.
Due to these reasons, India is forced to put aside its differences and bring in cooperation among the South Asian nations to combat COVID-19 outbreak.
When New Delhi undertook this initiative, Iran had the third-highest number of COVID-19 deaths after China and Italy.
Two SAARC member countries – Afghanistan and Pakistan – share borders with Iran.
Five SAARC members (India, Nepal, Afghanistan, Pakistan and Bhutan) share land boundaries with China, the original epicentre of COVID-19 outbreak.
Higher risk of spreading:
During the time of announcement of the SAARC conference, there were no confirmed COVID-19 cases in Myanmar (BIMSTEC member), which shares borders with Northeast India.
Also, there weren't any confirmed cases in India's Northeast states until the first COVID-19 positive case was reported in Assam in 21st
This may explain India's activation of SAARC and not BIMSTEC to combat the pandemic.
Leadership:
This initiative indicates New Delhi's desire to take up a regional leadership role.
In recent years, India has been positioning itself as a "first-responder" in regional humanitarian crisis and taking a leadership role during emergencies under its "Neighbourhood First" policy.
Countering external forces:
Taking proactive steps in neighbourhood pre-empts other major powers like China from making use of this situation to shape regional dynamics.
In ensuring cooperation, India reiterates its regional leadership role, by easing its tensions with neighbouring nations pertaining to issues like the Citizenship Amendment Act.
SAARC video conference:
All the member nations attended the video conference – all represented at the level of head of state or government, except Pakistan.
During the video conference, Prime Minister Narendra Modi announced the creating of the COVID-19 Emergency Fund with an initial contribution of $10 million.
This is to be used to meet the cost of immediate actions and medical requirements.
Modi also called for using existing facilities like the SAARC Disaster Management Centre to pool in the best practices among all the member countries to counter coronavirus infection.
He also proposed setting up of a common Research Platform to coordinate research on controlling the epidemic diseases within South Asia.
What are the outcomes of the SAARC video conference?
The proposed COVID-19 Emergency Fund had a positive reception.
Within days, all countries, except Pakistan, contributed to it voluntarily, bringing the total contributions to $18.8 million.
Although this is a modest amount, the spirit of readily expressed solidarity is portrayed.
The fund has been operationalized at a very fast pace.
It is controlled neither by India nor the Secretariat. Each contributing state is responsible for approval and disbursement of the fund in response to requests.
India, in response to requests, has contributed medical equipment, medicines and other supplies to Bhutan, Nepal, Afghanistan, Maldives, Bangladesh and Sri Lanka.
On 26th March, a video conference of senior health officials was held to discuss issues ranging from specific protocols like screening at entry points and contact tracing to online training capsules for emergency response teams.
Technical cooperation through shared electronic platform was proposed to arrange an exchange of all vital data among health professionals via more informal means.
Has the on-going coronavirus pandemic led to the revival of SAARC?
To conclude that SAARC is now revived is premature.
In the backdrop of political capital invested by India to promote BIMSTEC, few more situations after pandemic are needed for this conclusion.
India currently has no single preferred platform, only its preference for regional cooperation and strategic interests.
Also, it should be noted that even if SAARC survives after this pandemic, the scenario where all proposals for cooperation should be routed through the Secretariat and activities be piloted by the incumbent chair is unrealistic, mainly because of Pakistan's reluctance to cooperate on aspects like terrorism and coronavirus pandemic.
What can be the way ahead?
There is no doubt that post pandemic, there will shift in the world order and globalisation patterns.
There is a growing mistrust in Chinese information in the public domain – from its steady economic growth data to coronavirus updates.
This is an opportunity for India to promote both SAARC and BIMSTEC while containing China's dominance in the region.
This disaster brings an opportunity for developing nations like BIMSTEC and SAARC countries to effectively transform their business operations by substituting Chinese imports with efficient domestic production processes.
In the context of public health, regional cooperation must be enhanced through SAARC and BIMSTEC to improve health infrastructure, operationalize innovative technology and R&D, and import medical expertise to counter future epidemics.
This is vital more than ever before, as the increase in interdependence among countries across the world has raised the vulnerability to human-borne diseases like coronavirus.
This on-going pandemic reiterates that India should have flexible foreign policy while dealing with future epidemics.
Furthermore, regional cooperation must also be enhanced to make South Asia economically independent to a certain extent and at the same time build a robust public health system to deal with future medical emergencies such as the coronavirus pandemic.
Conclusion:
India's initiative to revive SAARC to combat COVID-19 demonstrates the importance of regional cooperation in addressing the common crisis. However, Pakistan is still not cooperative, making it difficult for New Delhi to continue it with the same efficiency. Therefore, there is a possibility that BIMSTEC would further be strengthened to support public health emergencies and SAARC would continue to be less united after this pandemic ends. Making the foreign policy flexible based on the situation is the only option India has to address these issues.
Practice question for mains:
Critically examine India's foreign policy strategy during coronavirus pandemic. (250 words)