Farm Loan Waiver – Good or Bad?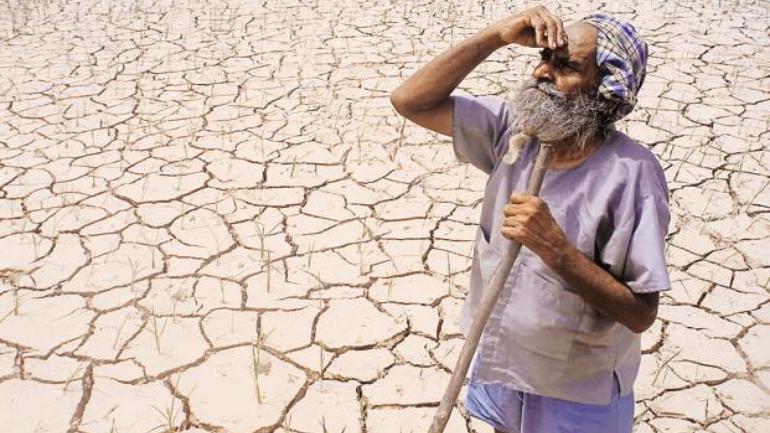 Recently, various state governments have announced farm loan waivers worth Rs. 850 million. This can negatively impact banks' credit offtake (commercial loans) and cause further stress and amount to another agrarian crisis.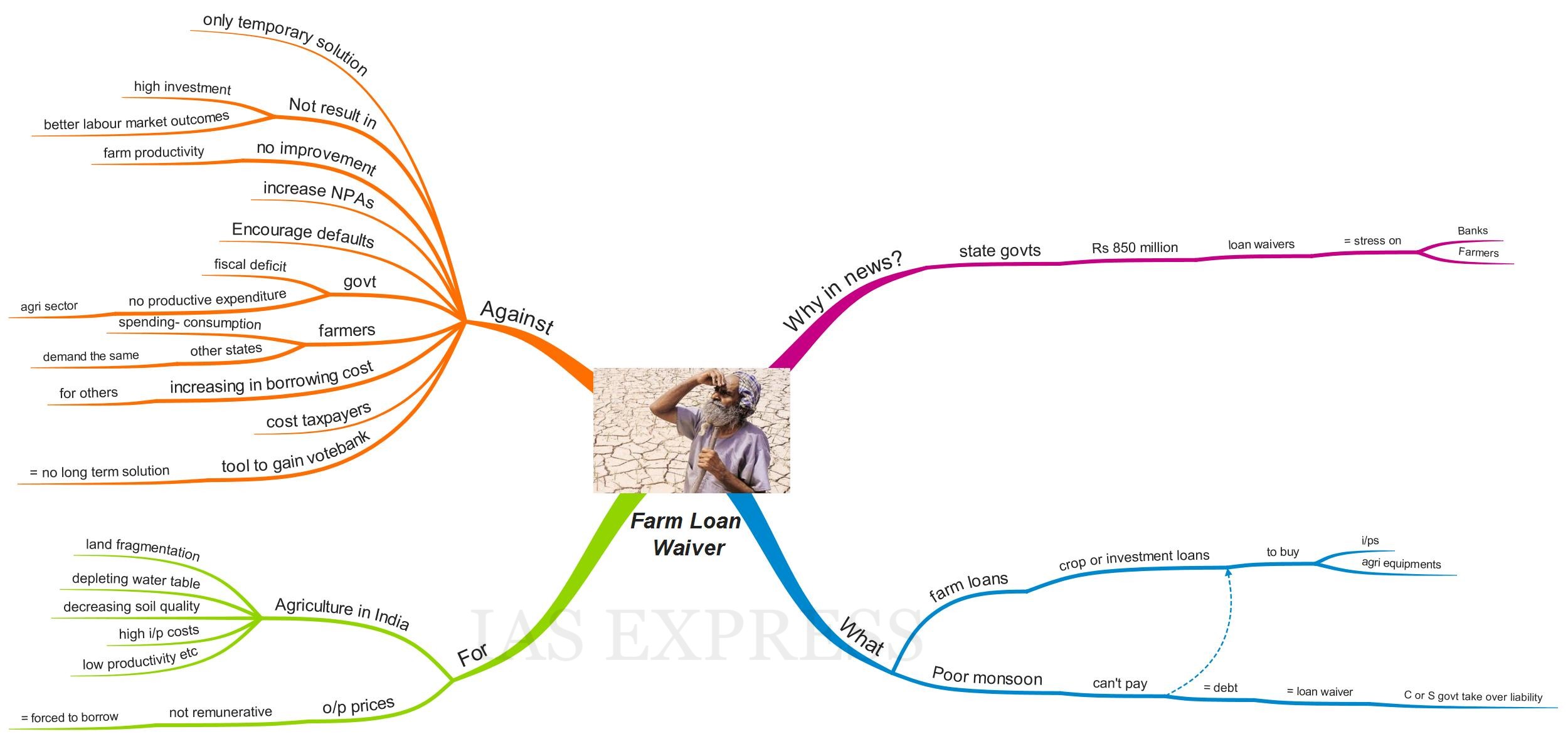 What is a farm loan waiver?
Farm loans are either crop loans or investment loans taken from banks to buy inputs or agricultural equipment.
When there is a poor monsoon or natural calamity, farmers could not be able to repay their loans.
So the centre or the state government take over the liability of farmers and repay the banks.
Waivers are mostly selective, that is, only particular loan types, particular categories of farmers, or loan sources may qualify.
For example, in 2008, crop and investment loans were completely waived for marginal and small farmers (those with less than 2 hectares of land ownership) and other farmers were only given a 25% reduction.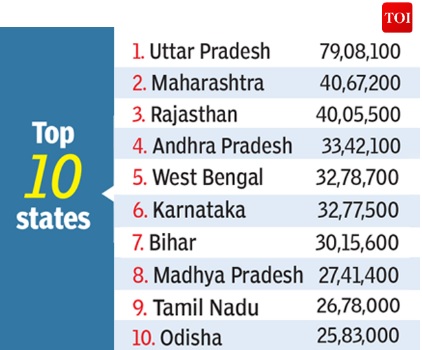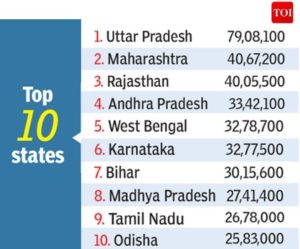 What are the arguments in favour?
Agriculture in India has been facing several issues such as fragmented land holding, depleting water table, deteriorating soil quality, increasing input costs, low productivity etc. Click here to know more about the farmer distress in India.
Output prices may not be remunerative = farmers are often forced to borrow to manage expenses.
Thus indebtedness is the key reason for several farmer suicides in India.
Loan waivers provide some relief to farmers in such situations.
What are the arguments against it?
Farm loan waivers are just a temporary solution. They might help the government buy peace with farmers in the short run, however, they are unlikely to change much on the ground. It is a relief only for one season with the farmers going back to distress in the next season.
Studies reveal that loan waivers do not lead to a high investment or better labour market outcomes.
No improvement in farm productivity for households qualifying for loan waivers reveals the failure of the programmes to achieve its desired goals.
Loan waivers can also negatively impact the credit flow because it creates distortions in the credit market since repeated waivers encourage default among the farmers. It also increases the NPAs (Non-Performing Assets) of banks.
For the government, loan waivers not only increase the fiscal deficit and interest burden but also limit its ability to undertake productive capital expenditure in the agriculture sector = affect the long-term growth in the sector.
Loan waivers encourage farmers to reduce productive investments and spend more on consumption. Thus in the expectation of waiver, those farmers who can afford to pay, will not pay.
Providing loan waivers in some states encourage farmers from other states to demand loan waiver even if they don't need them.
Loan waivers = Govt's borrowing increases = Crowding out private borrowers = increase in the cost of borrowing for others.
Loan waivers cost taxpayers. For instance, about Rs. 525 billion was spent on the loan waiver of 2008.
Loan waivers are just a tool for politicians to gain vote banks = prevent them from coming up with a long-term solution.
What are the solutions?
Click here.
What are the initiatives taken by the government to reduce the debt burden of farmers?
To decrease the Debt Burden of farmers, the following significant initiatives have been taken:
Interest Subvention Scheme:

With a prospect to ensure availability of agriculture credit at a reduced interest rate of 7% p.a. to the farmers, the Government of India in the Department of Agriculture Cooperation and Farmers' Welfare (DAC&FW) implements an Interest Subvention Scheme for short term crop loans up to Rs. 3.00 lakh.
The Scheme provides interest subvention of 2% per annum to Banks on the use of their own resources.
Besides, an additional 3% incentive is given to the farmers for prompt repayment of the loan, thereby reducing the effective rate of interest to 4%.

Reserve Bank of India (RBI) has issued directions for Relief Measures to be provided by respective lending institutions in areas affected by natural calamities which, inter alia, include, restructuring/rescheduling of existing crop loans and term loans, extending fresh loans, relaxed security and margin norms, moratorium, etc. These directions have been so designed that the moment calamity is declared by the concerned District Authorities, they are automatically set in motion without any intervention, thus saving precious time. The benchmark for initiating relief measures by banks has also been reduced from 50% to 33% crop loss in line with the National Disaster Management Framework. Banks have also been advised not to insist on additional collateral security for restructured loans.
To enhance coverage of small and marginal farmers in the formal credit system, RBI has decided to raise the limit for collateral-free agriculture loans from Rs. 1 lakh to Rs. 1.6 lakh.
The requirement of a 'no due' certificate has also been dispensed with for small loans up to Rs.50,000/- to small and marginal farmers, sharecroppers and the like and, rather, only a self-declaration from the borrower is expected.
To bring small, marginal, tenant farmers, oral lessees, etc. into the fold of institutional credit, Joint Liability Groups (JLGs) have been promoted by banks.
Pradhan MantriKIsanSAmmanNidhi (PM-KISAN) Scheme has been implemented to provide guaranteed income support to all farmers, irrespective of the size of their landholdings subject to the exclusion factor. Under this scheme direct income support @ of Rs. 6,000 per year will be transferred right into the bank accounts of recipient farmers, in three equal instalments of Rs.2,000 each.
Pradhan MantriFasalBimaYojana (PMFBY) presents a comprehensive insurance cover on the failure of insured crops because of non-preventable natural risks, and hence providing financial support to farmers suffering crop loss/ damage arising out of unforeseen events; sustaining the income of farmers to ensure their continuance in farming; and promoting them to adopt innovative and modern agricultural practices.
For the development of agriculture and welfare of farmers of the country, the Government in DAC&FW is executing various Central Sector/ Centrally Sponsored Schemes, which include:
Learn More