Food Wastage in India – An Alarming Rise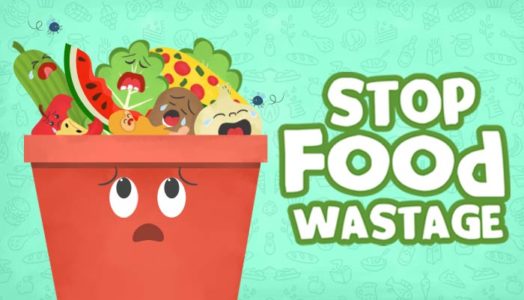 With the threat of climate change and the subsequent impact of it on the monsoon patterns and agricultural output, all stakeholders must mitigate food waste by employing new practices at multiple levels. At a time when it was reported that migrants died due to hunger and starvation during the lockdown period in April and May 2020, The data revealed recently highlights that over 1,550 tonnes of food grains got damaged in Food Corporation of India (FCI) warehouses. In this context, let's make a detailed analysis of the food wastage problem in India.

Mindmap Learning Programme (MLP)
Absorb information like a sponge!
What is food waste?
Food waste or food loss is food that is not eaten.
It can be defined as all food produced or purchased that is discarded by humans
Food wastage includes both food losses, which occur in the production, post-harvest and processing stages, and food waste, which arises at the retail and consumption stages.
Around one-third of the weight of food produced for human consumption is lost or wasted.
Types of food waste
Food waste normally occurs at various levels of food system stages or supply chain, namely:
1. Production:
Such wastes usually take place due to destruction caused by predator or insects or from a natural disaster, ill-managed government programs encouraging farmers to produce certain foods in excess, farmers aligning to selective harvesting, or inability to harvest anything as a result of bad crop yields or reduced market rates.
Different kinds of food waste also occur on the farms during storage caused either by pest or food decay.
2. Processing:
The major factor contributing the Processing food waste includes ineffectual processing methods for removal of edible and inedible parts of food and spillage.
3. Distribution:
These food waste categories are due to inefficient handling of food, during food packing, conveyance, overstocking of certain food stocks, and improper stock cycle.
4. Consumer Food waste
They occur during food acquisition, preparation, and consumption.
Improper or extended storage is a pivotal cause of consumer food waste.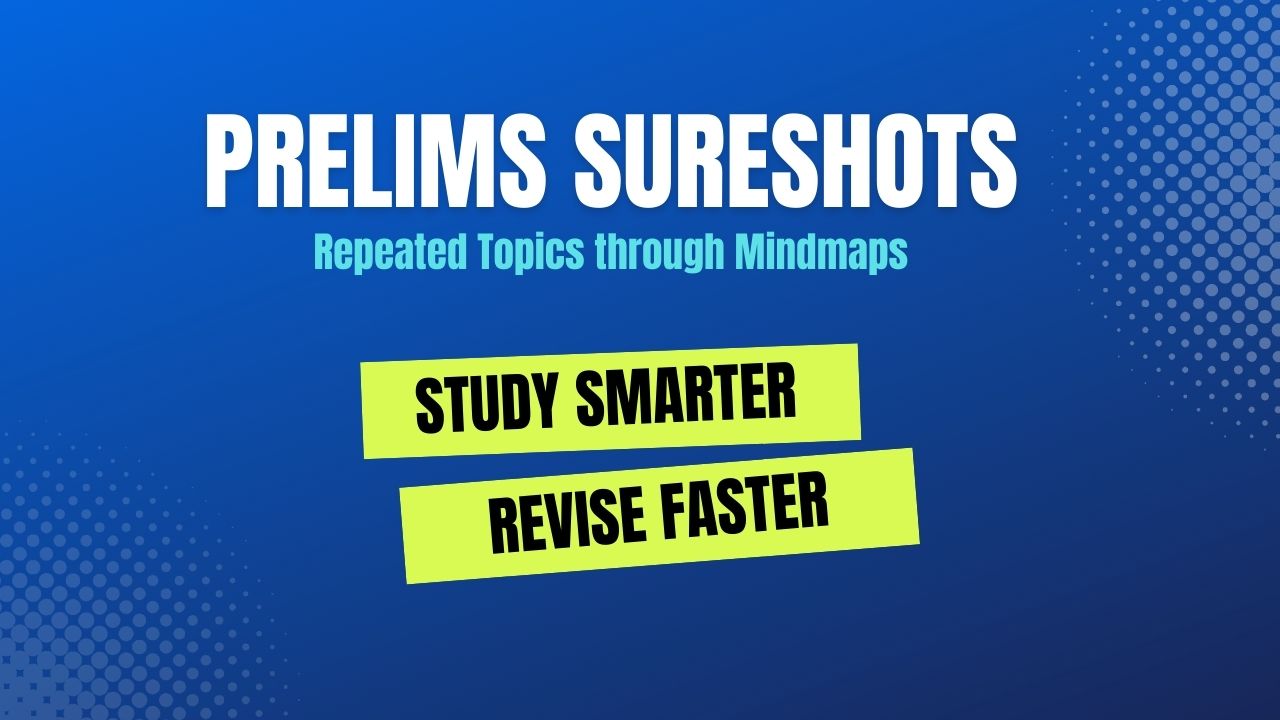 What are the various causes of food waste?
Lack of appropriate planning:
One of the major contributors to food wastage is because of a lack of appropriate planning on the consumer side.
Sometimes people buy lots of food without appropriately making plans on when and how the food will be prepared for consumption.
Also, due to the lack of appropriate planning, people find themselves having badly prepared food that just doesn't taste great. It all ends up as waste.
Purchase and preparation of too much food
Errors in industrial processing and keeping up with food safety policies:
Another biggest driving factor for food wastage is the protocol on food safety.
The food safety protocols give no space for error in industrial processing or any other compromise that diminish the quality of the final food products.
Food processing companies have to comply with high food safety regulations and must thus establish no error margins.
In complying with the food safety policies, the companies in the sector end up creating waste as any small error means the food will be rejected even if it's simply due to imperfection in appearance or shape.
Overcooking, production trials, packaging defects, trial runs, and wrong sizes and weights are some of the aspects resulting in imperfection and the eventual rejection of the foods.
Managerial, financial and technical constraints:
The wastage takes place because of the constraints to do with a lack of proper management, inadequate finances, and technical difficulties in the lines of harvesting methods, storage, and cooling problems in adverse weather conditions, processing, packaging, infrastructure, and marketing systems.
This is a major factor contributing to food wastage in developing countries.
Over-preparation of food in restaurants, hotels and the Foodservice industry
Over-merchandising and over-ordering in food stores and supermarkets:
Foodservice operations are habitually more focused on over-merchandising in food stores and supermarkets by using beautiful and attractive displays thereby creating the idea of abundance in an attempt to promote sales and customer satisfaction.
Consumer behaviour:
Different customers have different preferences. It highly influences the purchasing behaviour of the consumer on food items.
It may also force foodservice operators in restaurants and hotels to maintain large menu options and high-end services while assuring consistency that mostly leads to food wastage.
What are the effects of food waste?
A. Biodiversity loss
Food wastage impacts on biodiversity loss at a global level.
Wasted food threatens environmental and community health through the destruction of the biophysical environment, air pollution from decaying food, water pollution from runoff or leaching, and rapidly growing landfills.
B. Wastage of the world fertile land areas
According to research, the produced but unconsumed food accounts for approximately 1.4 billion hectares of land, constituting almost 1/3 of the planet's agricultural land.
C. Blue water footprint
The volume of water used in the agricultural food production is immense. Therefore, if 30 per cent of all the food produced goes to waste, it means that more than 30 per cent of freshwater used in the production and processing of food also goes to waste.
This contributes to the blue water footprint, which refers to the amount of consumed surface and groundwater resources that goes to waste.
D. Increased carbon footprint and the acceleration of climate change
The food produced and then later goes to waste is estimated to be equivalent to 3.3 billion tons of greenhouse gas emission, accelerating the impacts of climate change.
Researches also show that food waste is the third biggest emitter of greenhouse gases.
E. Economic consequences
In addition to the environmental impacts, food wastage also cause for direct economic costs.
The actual worth of money per year in India from food wastage is estimated at a whopping Rs 58,000 crore to over Rs 96,000 crore.
Food wastage in India
A challenge for the Indian agricultural sector today is to feed its ever-growing population, even though India's foodgrain production has kept a steady pace with its population.
Total food grain production during 2015-16 was estimated at 252.23 million tonnes, five times higher compared to 50 million tonnes in 1950-51. However, adequate food production is not sufficient to ensure food security. Not all food produced is consumed, as an enormous amount of food is lost or wasted.
A 2011 Food and Agriculture Organization (FAO) report put this figure at one-third of the food produced in the world for human consumption every year, which is approximately 1.3 billion tonnes.
It is estimated that saving one-fourth of the food currently lost or wasted globally would be enough to feed 870 million hungry people in the world, of which the highest number (about 194.6 million) are in India.
According to the United Nations Development Program, nearly 40% of the food produced in India goes waste.
COVID-19 and Food Wastage
Instead of using its grain stocks to feed the poor and hungry during the coronavirus-lockdown crisis, the lack of proper storage facilities is letting this food rot in its warehouses.
The government does not have proper storage facilities for stocking such a large amount of excess grain. Since much of this grain has been stored in sub-optimal conditions for long, a significant part of it has been damaged.
In just four months, between January 1 and May 1, the stock of rice and wheat that was not "readily issuable", which included partially spoilt as well as damaged grain, increased from 7.2 lakh tonnes to 71.8 lakh tonnes. This is more than the amount of grain that has been distributed through PM Garib Kalyan Ann Yojana in April and May to deal with the crisis of livelihoods and food insecurity created by the Covid- 19 lockdown.


Food Processing – A Solution for the problem of food wastage?
India, being one of the biggest food producers of the world is in a very advantageous position to become a hub of food processing industry. Moreover, it can significantly reduce the food wastage problem in India.
This will leverage the investment of 5 billion US$ benefiting 2 million farmers and create more than half a million jobs.
Food processing is an important ingredient of the Indian manufacturing industry as it is also a part of Make in India program.
What are the government efforts to reduce this alarming issue?
The important government efforts intended to reduce the food wastage in India includes:

100% Foreign Direct Investment (FDI), under the government approval route, for trading, including through e-commerce, in respect of food products manufactured or produced in India.
Lower Goods and Service Tax (GST) for raw and processed product; nearly 80% of food products are covered in lower tax slab of 0%, 5% and 12%.
Automatic approval for foreign equity up to 100% for most of the processed food items excepting alcohol and beer subject to certain conditions.
Government agencies such as the Agricultural and Processed Food Products Export Development Authority (APEDA), National Horticulture Board (NHB) were set up to help provide financial assistance and drive exports developing cold chain sector.
The establishment of the National Centre for Cold Chain Development (NCCD) in 2012 gives a much-needed impetus to the sector by focusing on the promotion and development of an integrated cold chain for perishable products.
"Operation Greens" was announced on the line of "Operation Flood", with an outlay of Rs.500 crore to promote Farmer Producers Organizations (FPOs), Agri-logistics, processing facilities and professional management.
Scheme for integrated development of Tomato, Onion and Potato (TOP) value chain.
The government has also proposed schemes for creating backwards and forward linkages to plug the loopholes of food wastages in the entire production chain.
All the processed food items are exempted from the purview of licensing under the Industries (Development and Regulation) Act, 1951.
What are the solutions for managing food waste properly?
1. Balancing food production with demand:
Precedence should be centred on balancing food production with the demand to reduce the problem of food wastage.
2. Bettering food harvesting, storage, processing, and distribution processes:
A special strategy should be placed on developing efficient technologies and production systems that better storage, harvesting, processing, and distribution processes.
3. Food waste reduction initiatives:
There shall be creative efforts to reduce food footprint by each of the stakeholders. For instance, individual consumers can cut back their food footprint by not necessarily placing a high preference for the very best food quality.
4. Consumers to buy and prepare food with a plan:
The use of meal plans in preparing food can go a long way in ending food wastage.
Consumers should only buy food according to their plans or in small batches to reduce the food that goes to waste due to expire after long storage periods.
5. Food recycling
Food recycling efforts are already underway, but the technologies and methods used should be bettered.
The recycling of the food packaging materials can equally reduce over-exploitation of virgin material.
If it's completely unfit for consumption, it can still be converted for other uses instead of being taken to the landfills to emit methane gas.

6. Food footprint campaigns
Campaigns for reducing food footprint can help all stakeholders to work on strategies for preventing food wastage.
Moreover, with more and more of such campaigns, societies at large will be informed on ways for reducing footprint and get the real facts about environmental impacts. Ultimately, it will aid in solving the problem of food wastage.
The UN and FAO have already launched such a campaign by emphasizing the "Think Eat Save – Reduce Your Foodprint" campaign slogan.
Conclusion
Though India produces enough food to feed its population, the country is home to 25 per cent of the world's hungry population and a significant amount of the produce is wasted as food waste or loss.
It is high time for Indian society to adopt a way to control food wastage supplemented by mass awareness.
Also, this idea of not to waste food should be inculcated in our preliminary education and to make it a habit slowly and steadily.
The need of the hour is a holistic approach to food security which ensures availability, accessibility and nutritious food eliminate hunger and malnutrition in India.
Practice Question for MAINS
The issue of food wastage must be fully understood, so that an effective strategy can be drawn up. Discuss (250Words)