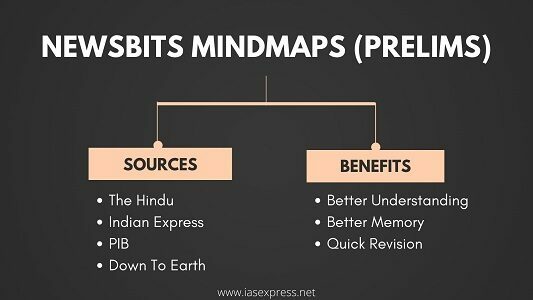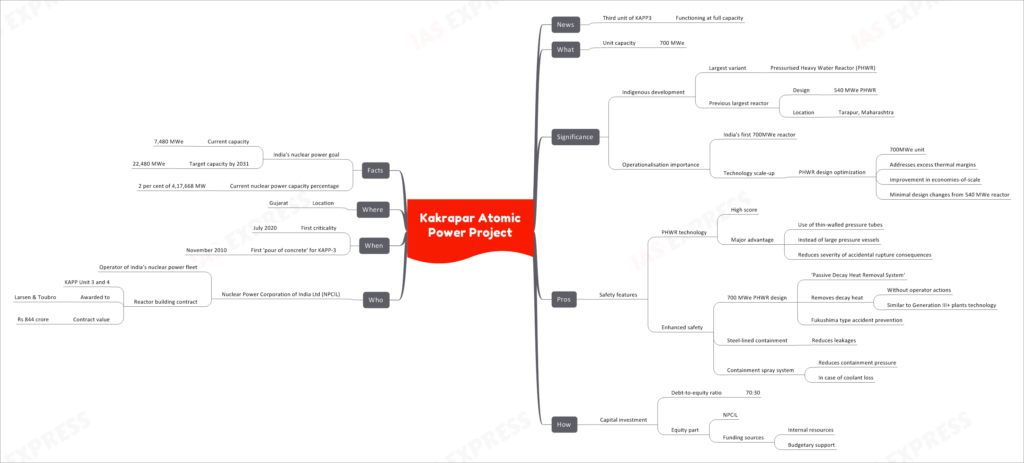 In a recent development, the third unit of the Kakrapar Atomic Power Project (KAPP3) is now operating at full capacity. This achievement is a significant step towards India's ambitious nuclear power goals.
Unveiling KAPP: Third Unit at Full Capacity
Unit Capacity
The third unit of KAPP, known as KAPP3, has a capacity of 700 MWe (MegaWatt electrical).
The Significance of KAPP3
Indigenous Development
KAPP3 is the largest variant of the Pressurized Heavy Water Reactor (PHWR) design.
It surpasses the previous largest reactor, a 540 MWe PHWR in Tarapur, Maharashtra.
Operationalization Importance
KAPP3 is India's first 700 MWe reactor, showcasing a significant technology scale-up.
The PHWR design has been optimized for the 700 MWe unit, addressing excess thermal margins and benefiting from economies of scale.
Safety Features and Advantages
PHWR Technology
PHWR technology boasts a high safety score.
Notably, it employs thin-walled pressure tubes instead of large pressure vessels, mitigating the consequences of accidental ruptures.
Enhanced Safety Design
The 700 MWe PHWR design incorporates a 'Passive Decay Heat Removal System.'
This system removes decay heat without operator intervention, akin to technology used in Generation III+ plants, aiming to prevent incidents similar to Fukushima.
Structural Safety Measures
Steel-lined containment reduces leakages.
A containment spray system reduces containment pressure during coolant loss scenarios.
The Journey of KAPP: Financing and Execution
Capital Investment
The project is financed with a 70:30 debt-to-equity ratio.
Equity partners include the Nuclear Power Corporation of India Ltd (NPCIL).
Execution Partner
The reactor building contract for KAPP Units 3 and 4 was awarded to Larsen & Toubro at a contract value of Rs 844 crore.
KAPP's Timeline and Location
Milestones
KAPP-3 achieved its first criticality in July 2020.
The first 'pour of concrete' for KAPP-3 took place in November 2010.
Location
KAPP is situated in the state of Gujarat, India.
India's Nuclear Power Vision
Current and Target Capacity
India's current nuclear power capacity stands at 7,480 MWe.
The country aims to achieve a capacity of 22,480 MWe by 2031.
Global Nuclear Contribution
India's current nuclear capacity contributes 2 percent to the global power generation capacity of 4,17,668 MW.