3.1 Cell Theory and basic structure of cell
THE CELL:
Cell is the basic structural and functional unit of life.
Cell is the smallest unit that can carry out all activities of life.
Cells act as building blocks that combine to form complex multicellular organisms.
DISCOVERY OF CELL:
Cell was discovered by Robert Hooke in 1665. He prepared and studied a piece of cork under his self-made compound microscope.
He observed that the cork was composed minute honey-comb shaped compartments which he termed as cells.
DISCOVERY OF LIVING CELL:
Antony Van Leeuwenhoek was the first person to observe a living cell under the microscope. He observed bacteria under his self-made microscope and laid the foundations for microbiology.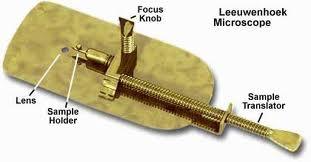 DISCOVERY OF NUCLEUS:
The presence of the nucleus inside the cell was reported by Robert brown in 1831.
The discovery of the nucleus dismissed Hooke's perception of the cell as an empty vesicle.
CELL THEORY:
BACKGROUND:
Unified Cell theory was put forward by two scientists; a German Zoologist Theodor Schwann (1938) and German Botanist Schleiden (1939). copyright©iasexpress.net
The unified cell theory stated that:
All living organisms are made up of one or more cells.
Cell is the basic unit of life.
New cells arise through spontaneous generation (abiogenesis)
CONTRIBUTION OF RUDOLPH VIRCHOW:
Schwann and Schleiden proposed spontaneous generation as the method of generation of new cells.
Rudolph Virchow in 1855 disproved this claim and hypothesized "Omnis cellula e cellula" which means that new cells arise from the division of pre-existing cells.This was a major contribution to the cell theory.
MODERN CELL THEORY:
With the advancement of experiments, several modifications were made in the unified cell theory resulting in the Modern Cell Theory.
Following are the salient features of cell theory
All living organisms are made up of one or more cells.
Cell is the basic structural and functional unit of life
New cells arise from the division of pre-existing cells.
Cells carry genetic material which is passed onto daughter cells during the process of replication
The basic composition of all cells is identical
Energy flow occurs within the cells.
CELL AS BASIC UNIT OF LIFE:
Cell is the basic unit of structure and function in a living organism.
Organisms containing a single cell are termed as unicellular organisms I.e. bacteria. copyright©iasexpress.net
Organisms containing more than one cell are termed as multicellular organisms i.e. plants, animals, etc.
In multicellular organisms, there is a division of labor among cells.
Different cells are specialized for different functions.
The function of the organism as a whole is the result of the sum of activities and interactions among different cells and among the different components within the cells.
In animals for example muscle cells contract and relax, nerve cells transmit impulses throughout the body, red blood cells transport oxygen in the body, etc.
Similarly, in plants for example xylem cells conduct water and mineral salts from the soil to the projecting parts of the plant whereas phloem cells are responsible for translocating food.
As various cells perform different functions. They show a great deal of variation in size and shape.
However, despite the structural and functional diversity, the plants as well as animal cells have a common plan of the organization.
GENERAL STRUCTURE OF A CELL
With advancements in the field of microscopy, scientists have been able to look deep into the cell and study its structure and composition in great detail.
A cell consists of the following basic components:
Membrane
Protoplasm
MEMBRANE:
Membrane is the outermost covering of the cell. copyright©iasexpress.net
It is the non-living part of the cell.
Membrane is of two types:
Cell membrane
Cell wall
CELL MEMBRANE:
Cell membrane is present in all cell types
It is the outermost membrane in an animal cell.
In plant cells and bacterial cells, cell membrane lies secondary to cell wall
CELL WALL:
Cell wall is only present in plant cells and bacteria.
It is absent in animal cells
PROTOPLASM:
Protoplasm is the living part of the cell. Protoplasm further consists of two components:
Cytoplasm
Nucleus
TYPES OF CELL:
Cells are classified into two types namely Prokaryotic and Eukaryotic cells.