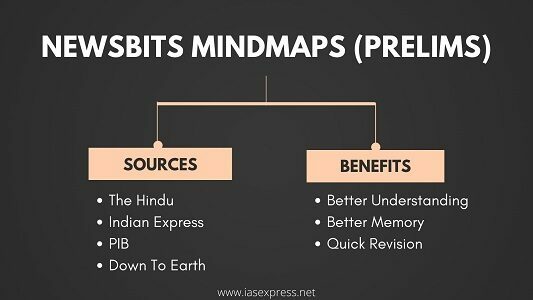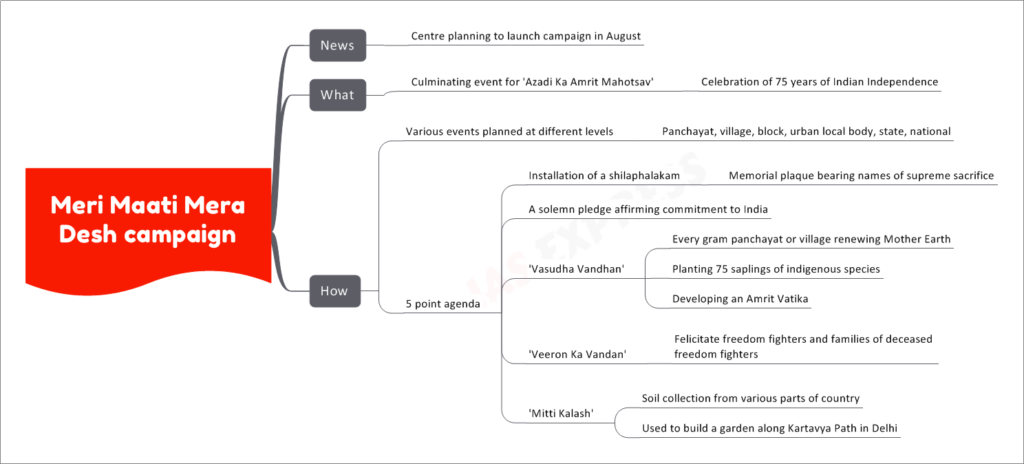 News
The Indian government is planning to launch the 'Meri Maati Mera Desh' campaign in August.
What is the Campaign About?
The 'Meri Maati Mera Desh' campaign is a culminating event for the 'Azadi Ka Amrit Mahotsav,' which celebrates 75 years of Indian Independence.
How will the Campaign be Executed?
The campaign will involve various events and activities planned at different levels, including panchayat, village, block, urban local body, state, and national levels.
5 Point Agenda of the Campaign:
Installation of a Shilaphalakam:

A shilaphalakam is a memorial plaque bearing the names of those who made the supreme sacrifice for the country.

Solemn Pledge Affirmation:

Participants will take a solemn pledge affirming their commitment to India and its progress.

'Vasudha Vandhan':

Every gram panchayat or village will renew its commitment to Mother Earth.
This will involve planting 75 saplings of indigenous species and developing an Amrit Vatika (an ambrosial garden).

'Veeron Ka Vandan':

The campaign aims to felicitate freedom fighters and the families of deceased freedom fighters, honoring their contributions to the nation.

'Mitti Kalash':

Soil will be collected from various parts of the country.
This collected soil will be used to build a garden along Kartavya Path in Delhi, symbolizing the unity and diversity of the nation.
Learn More