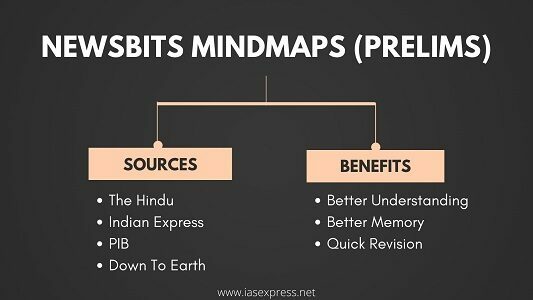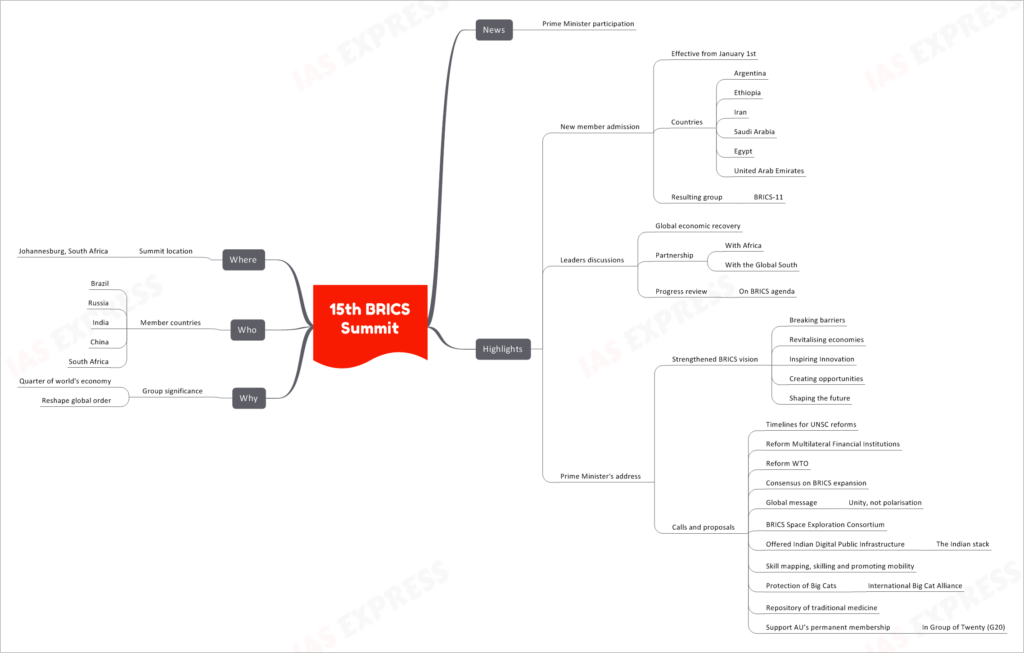 In recent news, the 15th BRICS Summit has captured international attention, as leaders from five major emerging economies came together to discuss pivotal global issues. The participation of the Prime Minister and the inclusion of new member countries marked significant milestones in the summit's history.
Prime Minister's Participation
The Prime Minister's active engagement in the 15th BRICS Summit underscored the importance of collaborative efforts among emerging economies. This participation not only highlights the nation's commitment to global partnerships but also emphasizes its proactive role in shaping the future.
Highlights
New Member Admission
The summit saw the admittance of new member countries into the BRICS alliance, a development set to take effect from January 1st. This expansion adds fresh perspectives and diversity to the group, enhancing its ability to address a wider array of global challenges.
Countries: Argentina, Ethiopia, Iran, Saudi Arabia, Egypt, United Arab Emirates
Resulting Group: BRICS-11
Leaders' Discussions
The discussions among BRICS leaders covered a range of crucial topics with far-reaching implications.
Global Economic Recovery: Addressing the ongoing aftermath of the pandemic, leaders deliberated strategies for sustainable global economic recovery.
Partnership: Strengthening ties with Africa and the Global South emerged as a central theme, demonstrating BRICS' commitment to inclusive and equitable growth.
Progress Review: A comprehensive review of progress on the BRICS agenda showcased the group's dedication to achieving mutual objectives.
Prime Minister's Address
The Prime Minister's address was a standout moment during the summit, as it highlighted key pillars for a fortified BRICS vision.
Strengthened BRICS Vision: The Prime Minister outlined a vision centered around breaking barriers, revitalizing economies, inspiring innovation, creating opportunities, and shaping a prosperous future.
Calls and Proposals: Various significant calls and proposals were made by the Prime Minister, including advocating for timelines for UNSC reforms, reforming Multilateral Financial Institutions, and overhauling the WTO for fair global trade practices.
Consensus on BRICS Expansion: The Prime Minister emphasized the need for a consensus on BRICS' expansion to amplify the group's influence.
Global Message: Unity over polarisation emerged as a global message, fostering international cooperation.
BRICS Space Exploration Consortium
A groundbreaking initiative, the BRICS Space Exploration Consortium, was introduced, underlining the member countries' shared aspirations in space exploration.
Offered Indian Digital Public Infrastructure
The Prime Minister extended an offer of India's advanced Digital Public Infrastructure, known as the "Indian stack," to facilitate digital collaboration and development among member nations.
Skill Mapping, Skilling, and Promoting Mobility
Efforts in skill mapping, skilling, and promoting mobility were emphasized, showcasing a commitment to human resource development and global talent exchange.
Protection of Big Cats
The establishment of an International Big Cat Alliance showcased environmental consciousness and collaborative efforts in biodiversity conservation.
Repository of Traditional Medicine
A repository of traditional medicine was proposed, promoting cross-cultural exchange and knowledge-sharing in healthcare practices.
Support AU's Permanent Membership in G20
Backing the African Union's permanent membership in the Group of Twenty (G20) demonstrated solidarity with the Global South.
Why BRICS Matters
Group Significance
The BRICS alliance holds immense significance as it collectively represents a quarter of the world's economy. By collaborating, these emerging economies can reshape the global order, promoting a more balanced and inclusive international landscape.
Who Are the BRICS Members
Member Countries
The BRICS group comprises five major emerging economies:
Brazil
Russia
India
China
South Africa
Where the Summit Unfolded
Summit Location
The 15th BRICS Summit unfolded in Johannesburg, South Africa, providing a symbolic backdrop for discussions on global partnership and development.