Last Minute Revision Notes for UPSC CSE Prelims 2021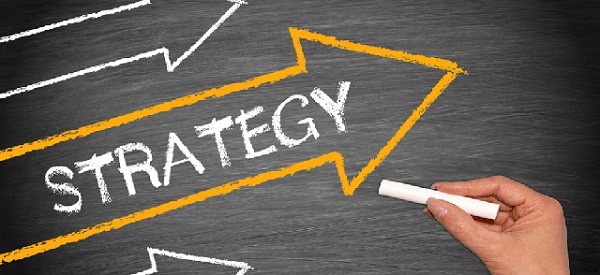 In order to clear UPSC prelims, you need to first focus on the most probable topics in each subject and cover them comprehensively. But there is a problem of scattered resources and lack of time to make notes and organize everything yourself. So we have listed links to our notes on the most probable topics. As these notes are in mindmap/table-chart format, you can read/revise them very quickly.
If you have already completed the syllabus, you can also read these notes for the eleventh-hour revision. Some of these notes cannot easily be found across the internet or in one place.
It is not those who read everything become toppers, it is those who know what to read become toppers.
List of Most-Probable Topics (with Notes)
Give particular focus on following compilations

Species (in Environment)
Conservation areas (in Environment)

Agriculture (in Environment)

Diseases (in National Issues)
Space and other tech news (in Sci-tech)
Geography
Economic terms (in compilations) | June 2018 – June 2020
Indexes/reports (in Compilations)
Schemes/welfare initiatives (in Compilations)
Bills/Acts (in Compilations)
Government organisations (in Compilations)
International organisations, groupings and agreements (in compilations) | Static Compilations
GI tags (in Compilations)
Defence – Missiles, Military exercises, ships (in Compilations)
Science and technology
Historical background [FREE]
Constituent assembly
Constitution-features
Citizenship
Preamble
Fundamental Rights
DPSP
Fundamental Duties
Emergency
Constitution amendment
Central govt
State govt
Local govt
Comparison between various posts/bodies with respect to Tenure, Appointment, and Removal
5 simple rules to remember the lapsing bills in Indian Parliament
[Table] Types of majorities in Parliament
Complete constitution amendments (important ones highlighted)

Refer public administration optional mindmap for topics constitutionalism, bureaucracy and democracy.

Refer political science optional mindmap for topics rights and ideologies
A quick reading of all chapters (all are important)
[Table] Classical Dances in India – Compared
[Table] Intangible cultural heritage 
National income [FREE]
Planning
Inflation 
Public Finance
Infrastructure
Agriculture
Banking
External Sector

Financial market

International economic organisations

Budget

Economic survey

Indian economy stats (growth rate, trade volume with countries, etc) (coming soon)
Protected areas (National Parks, Wildlife Sanctuaries, Biosphere reserves, etc.)
India's conservation measures (Environmental Legislations, authorities, organisations, etc.)
International conservation measures (Important environmental organisations, agreements, etc.)
Global Environmental Threats (Climate change, oil spills, coral bleach, pollution, etc.)
Threatened species in India (Critically endangered, endangered and vulnerable species)
Scheduled species of WPA 1972
In Ancient & Medieval Indian History Mindmaps:
Important historical terms

Port towns and capitals and which dynasty (coming soon)

Scholars and contemporary rulers (coming soon)

Event chronology (coming soon)
Read all mindmaps at least once (all are important)
Important personalities of modern India and their associations with various events, organisations, and publications.
Climate

Resources (especially minerals)

Crops and cropping pattern

Irrigation and irrigation systems

Location factors
World Geography – Important facts for prelims (world rivers & draining into which ocean, Countries & borders with which ocean, Forest types, etc.)
Indian Geography – Important facts for Prelims (Indian rivers & goes through which protected area, glaciers, lakes, etc)
P.S –
These topics have been chosen by analyzing previous years' question papers especially 2019 and 2020 questions.
If you've completed all the above topics, then please go through all the other mindmaps here.
You can use the memory palace technique to remember fact-based stuff such as indices/reports, rivers etc.
All the best!
Learn More