Global Gender Gap Report 2023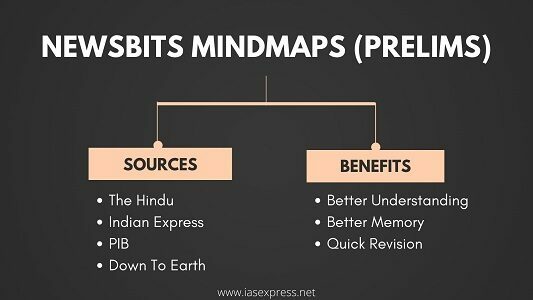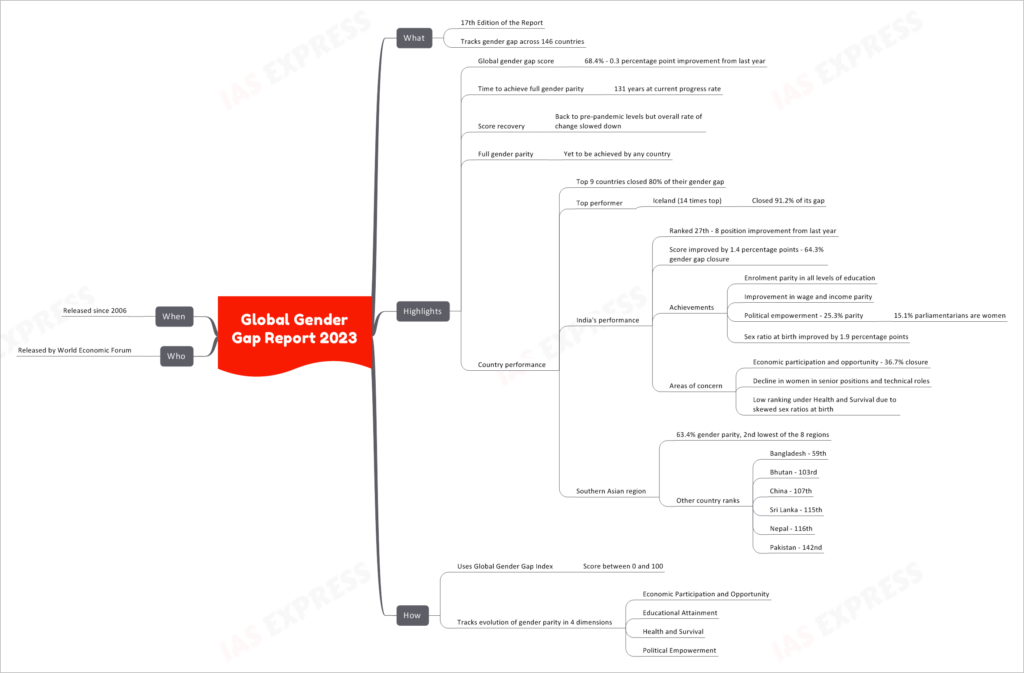 News:
2023 Global Gender Gap Report released.
What:
17th edition of report tracking gender gap situation across 146 countries.
Highlights:
Global gender gap score- 68.4%. This is a 0.3 percentage point improvement since last year.
At the current progress rate, it would take 131 years to achieve full gender parity.
While the score has recovered to pre-pandemic levels, the overall rate of change has slowed down.
No country is yet to achieve full gender parity.
Country-wise performance:

The top 9 countries have closed at least 80% of their gender gap.

The top performer is Iceland for the 14th time, having closed 91.2% of their gap. It is the only country to have closed >90% of its gender gap.

India:

Ranked at 27th spot- an improvement of 8 positions since last year.

The score has improved by 1.4 percentage points and closed its gender gap by 64.3%.

Parity has been achieved with regards to enrolment in all levels of education.

There has been improvement with regards to:

Parity in wages and income

Political empowerment- 25.3% parity- with women representing 15.1% of parliamentarians (highest since the report started being published)

Sex ratio at birth has improved by 1.9 percentage points

However, it has closed only 36.7 % with regards to economic participation and opportunity.

There has been a slight decline in the share of women in senior positions and technical roles. copyright©iasexpress.net

India, like China, Vietnam and Azerbaijan, the low rankings under the Health and Survival parameter is because of the skewed sex ratios at birth.

India's neighbours:

Southern Asian region- 63.4% gender parity, which is the 2nd lowest of the 8 regions. This is 1.1 percentage point increase since last year.
How:
Makes use of Global Gender Gap Index, a scale between 0 and 100- with the score to be interpreted as distance covered towards gender parity.
The report benchmarks evolution of gender parity across 4 dimensions:

Economic Participation and Opportunity
Who:
Released by the World Economic Forum.
When:
Learn More