[Editorial] Armed Forces and RTI Act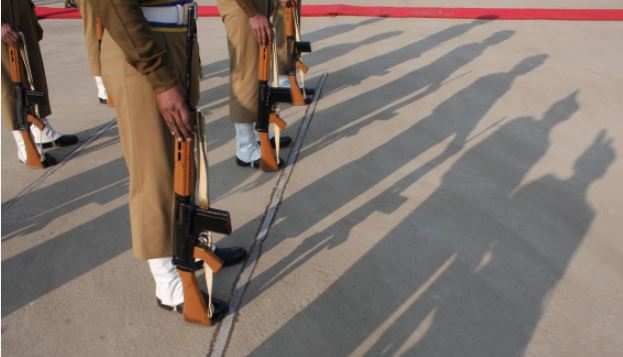 Context: An association of ex-servicemen, family pensioners and next-of-kin of the armed forces personnel who laid down their lives for the country and were recognized by governments, has written to Prime Minister Narendra Modi against any consideration by the government to remove the armed forces from the purview of the Right to Information Act (RTI).

Why do Veterans urge the PM?
A powerful tool:
The RTI has remained a powerful tool for the veterans and serving the community to obtain information and documents concerning their service and pensioner issues.
Even innocuous documents such as medical board proceedings concerning disabled soldiers and old service records of veterans are only made available through the RTI Act.
Transparency:
RTI Act has ensured maximum transparency in official establishments dealing with such cases.
Adequate protection is already available:
Requesting that defence services are not be placed in Schedule 2 of the RTI Act, 2005, the lobby said that adequate protection is already available in Sections 8 and 9 of the Act.
Lead to holding back information:
Armed forces can hold back information related to operational and security-related issues.
Cons of removing armed forces from the purview of RTI
Blow to transparency:
Any such move will be a blow to transparency and will lead to an exponential increase in litigation and grievances.
Discrepancies in promotions:
Any irregularities in defence procurements would also go under the carpet, besides massive discrepancies in promotions.
Increase existing opaqueness:
Already they are so opaque and have faced so many strictures by the courts.
A sharp disadvantage compared to citizens:
Denying such a right of a powerful public-oriented tool to military personnel, veterans, military widows and their families would place them at a sharp disadvantage compared to citizens.
Leads to litigation blast:
This would also result in a litigation blast with affected persons approaching judicial forums for minor issues.
Practice Question for Mains
If Armed Forces are withdrawn from the ambit of the RTI Act, not only will discrepancies in defence procurements, promotions etc. get swept under the carpet but it would also block information regarding the personnel's service and pensioner issues. Comment. (250 Words, 15 Marks).