Drinking Water Supply in India and Draft BIS Standards- Highlights, Challenges, Way Forward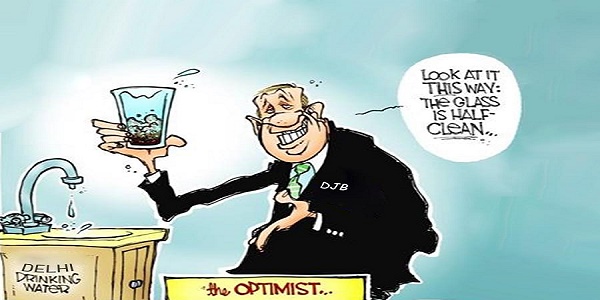 Recently, the Bureau of Indian Standards (BIS) released a draft standard for drinking water supply for inviting comments from water utilities. This comes in the aftermath of the 2019 BIS study that threw light on the poor quality of piped drinking water in major cities like Delhi. In a period when good hygiene is becoming increasingly vital- even a matter of life and death- it is high time for bringing in uniformity in drinking water supply system in India.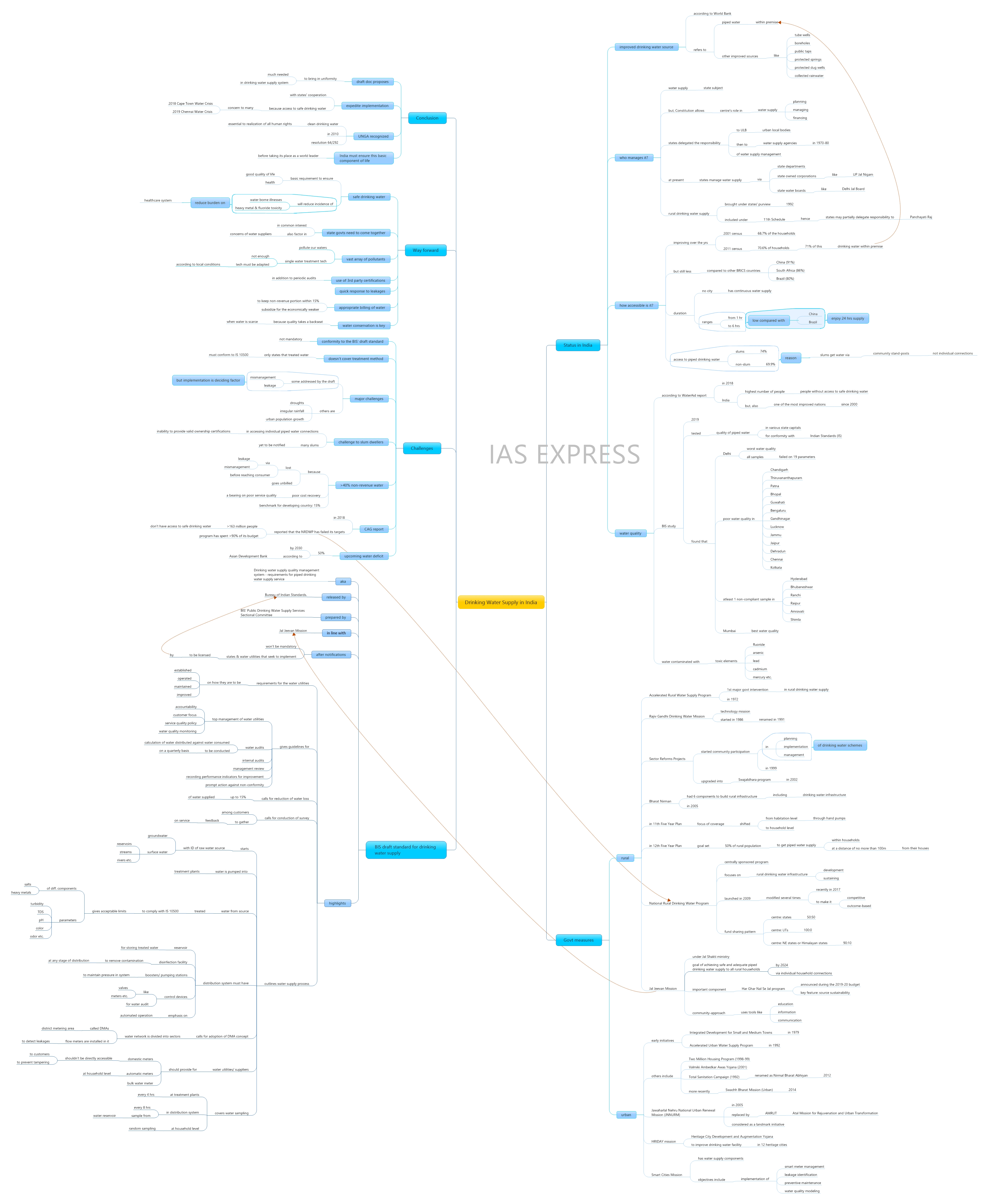 Mindmap Learning Programme (MLP)
Absorb information like a sponge!
What is the status of drinking water supply in India?
According to the World Bank, an 'improved drinking water source' refers to on-premise piped water and other improved sources like tube wells, boreholes, public taps, protected dug wells, protected springs and collected rainwater.
Who manages the water supply?
In India, water supply is a state subject. However, the Constitution has also enabled the centre to play a role in planning, managing and financing water supply.
States delegated the responsibility of water supply management to Urban Local Bodies. In 1970-80, this responsibility was shifted to water supply agencies.
At present, the states manage water supply via state departments or state owned corporations like UP Jal Nigam or state water boards like Delhi Jal Board.
Rural drinking water supply was brought under the purview of states in 1992.
It was also included in the 11th Schedule of the Constitution and hence the states may partially entrust the responsibility of water supply management to the Panchayati Raj.
How accessible is drinking water in India?
The access to safe drinking water in urban India has been improving over the years. According to the 2001 census, 7% of the households had access and this improved to 70.6% according to 2011 census.
However, this is less when compared to other BRICS countries like China (91%), South Africa (86%) and Brazil (80%).
Of this 70.6% households, 71% had drinking water available within their premises
No city in India offers continuous water supply. Duration of water supply in India (1-6 hours) is also less compared to other countries like Brazil and China (24 hours supply).
The census data revealed that slum population (74%) have better access to piped drinking water than their non-slum counterpart (69.9%) in the urban areas. This is because slum population get water via community stand-posts and not through individual pipe connections.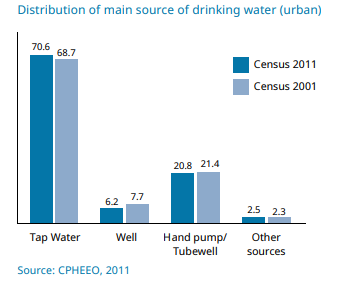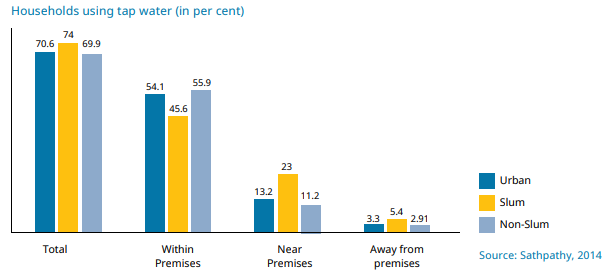 What about the water quality?
In 2018, the WaterAid report noted that India has the highest number of people without access to safe drinking water. However, India is also one of the most improved nations in providing more people with access to safe water since 2000.
In 2019, the BIS tested the quality of piped water in Delhi and 20 other state capitals for conformity with the Indian Standards. It was found that Delhi had the worst water quality with all the samples tested failing on 19 parameters.
Poor water quality was also recorded in Chandigarh, Thiruvananthapuram, Patna, Bhopal, Guwahati, Bengaluru, Gandhinagar, Lucknow, Jammu, Jaipur, Dehradun, Chennai and Kolkata.
In case of other cities like Hyderabad, Bhubaneshwar, Ranchi, Raipur, Amravati, and Shimla, atleast one of the samples did not comply with the standards.
On the other hand, Mumbai had the best water quality with all its samples complying with the IS standards.
In addition to this, groundwater sources are flooded with toxic elements like fluoride, arsenic, lead, cadmium, mercury, etc.
What are the measures taken by the government to improve drinking water supply?
In rural areas:
The ARWSP (Accelerated Rural Water Supply Program) is the first major government intervention to improve rural drinking water supply. It was started in 1972.
Rajiv Gandhi Drinking Water Mission is a technology mission that was originally started in 1986 and renamed in 1991.
Community participation in planning, implementation and management of drinking water schemes started in 1999 via Sector Reforms Projects. This was later upgraded to Swajaldhara program in 2002.
In 2005, Bharat Nirman was started to build rural infrastructure. Rural drinking water infrastructure was one of its 6 components.
The focus of coverage shifted from habitation-level to household-level in the 11th Five Year Plan. Till then, the water supply to rural areas was mainly through hand pumps.
In the 12th Five Year Plan, the goal was set to provide at least 50% of the rural population with piped water supply either within their households or at a distance of no more than 100 m from their households.
National Rural Drinking Water Program:
The NRDWP is a centrally sponsored scheme to provide drinking water to rural India.
It aims to achieve adequate and safe drinking water supply by focusing on developing and maintaining drinking water infrastructure.
It was launched in 2009 and was modified several times- most recently in 2017– to make it more competitive and outcome-based.
The fund sharing pattern between the centre and states is 50:50, between the centre and north-eastern and Himalayan states in 90:10 and in case of UTs, 100% of funding is from the centre.
Jal Jeevan Mission:
The mission, under Jal Shakti Ministry, seeks to ensure piped water access to all households by 2024.
Individual household connections are to be provided under it.
One of the important components is the Har Ghar Nal Se Jal program which was announced during the 2019-20 budget. Source sustainability is a key feature of this program.
This program is supposed to be a community-approach to water access. It involves communication, education and information dissemination as key tools.
In urban areas:
In the urban areas, Integrated Development for Small and Medium Towns (IDSMT) introduced in 1979 and Accelerated Urban Water Supply Program (AUWSP) introduced in 1992 were some of the first central level initiatives.
Other programs for urban drinking water supply include Two Million Housing Program (1998-99), Valmiki Ambedkar Awas Yojana (2001), Total Sanitation Campaign (1992)– renamed as Nirmal Bharat Abhiyan in 2012 and more recently, Swachh Bharat Mission (Urban) in 2014.
The 2005 Jawaharlal Nehru National Urban Renewal Mission (JNNURM), later replaced by the Atal Mission for Rejuvenation and Urban Transformation (AMRUT), is considered a landmark initiative in improving urban drinking water supply.
The HRIDAY mission (Heritage City Development and Augmentation Yojana) seeks to improve drinking water facilities in 12 heritage cities.
The Smart Cities Mission also has water supply components. Some of its objectives include the implementation of smart meter management, leakage identification, preventive maintenance, and water quality modelling.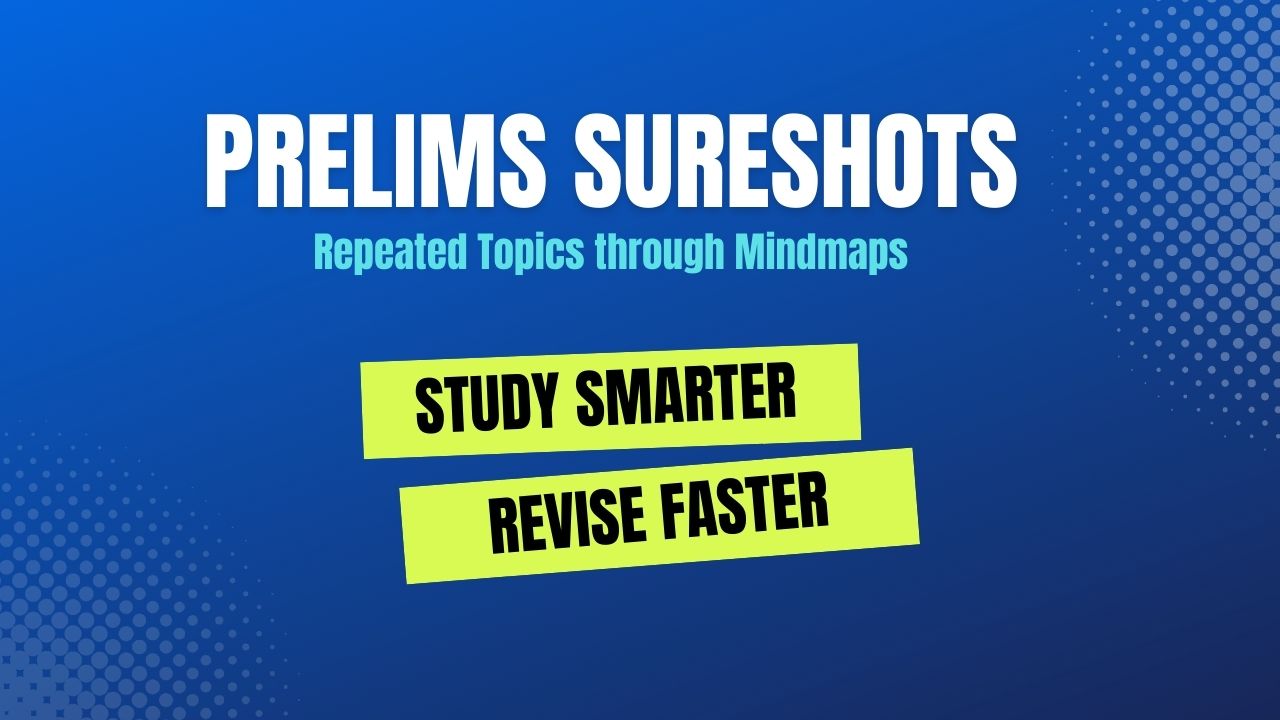 What is the BIS draft standard for drinking water supply?
The draft document, titled 'Drinking water supply quality management system — requirements for piped drinking water supply service', has been released by BIS for inviting comments.
It was prepared by the BIS' Public Drinking Water Supply Services Sectional Committee.
It has been prepared in line with the goal of achieving safe and adequate piped drinking water supply to all rural households by 2024 under the Jal Jeevan Mission.
It outlines the water supply process– from the source to household taps.
This draft standard, after notification, is not expected to become mandatory. States and water utilities that wish to implement, are to be licensed by the Bureau.
What are the highlights of the draft?
It has framed the requirements for the water utilities on how they are to be established, operated, maintained and how the drinking water supply service could be improved.
The process starts with the identification of a water source, which can be:
Groundwater
Surface water– reservoirs, rivers, streams, etc.
It states that the water from this source is to be treated so that it complies with the IS 10500 (Indian Standard) developed by BIS. This standard gives the acceptable limits of different components in the drinking water like salts or heavy metals and water quality parameters like turbidity, TDS (total dissolved solids), pH value, colour, odour, etc.
It also gives guidelines for top management of water utilities– accountability, customer focus, service quality policy, water quality monitoring, water audits, etc.
It has guidelines for water audite. calculation of water distributed against water consumed. Water audits are to be conducted on a quarterly basis.
The water utilities are to reduce water loss up to 15% of the water supplied.
They are also required to conduct surveys among the customers to get feedback on the service.
It has also given guidelines on internal audits, management review, recording performance indicators for improvement and prompt action against non-conformity.
Water supply process:
It has also outlined the water supply process:
The raw water source is identified.
This is pumped into the treatment plants. The treated water should conform to the accepted drinking water standards.
The distribution system must have reservoirs for storage of the treated water.
It should also have disinfection facilities to remove contamination at any stage during distribution.
Boosters or pumping stations must be in place to maintain adequate pressure in the distribution system.
Valves, meters and other control devices must be installed throughout the system for water audit.
Automated operation of the distribution system should be emphasised.
It calls for adoption of DMA (district metering area) concept wherever possible. In this concept, the water network is divided into sectors called DMAs and flow meters are installed in it to detect leakages.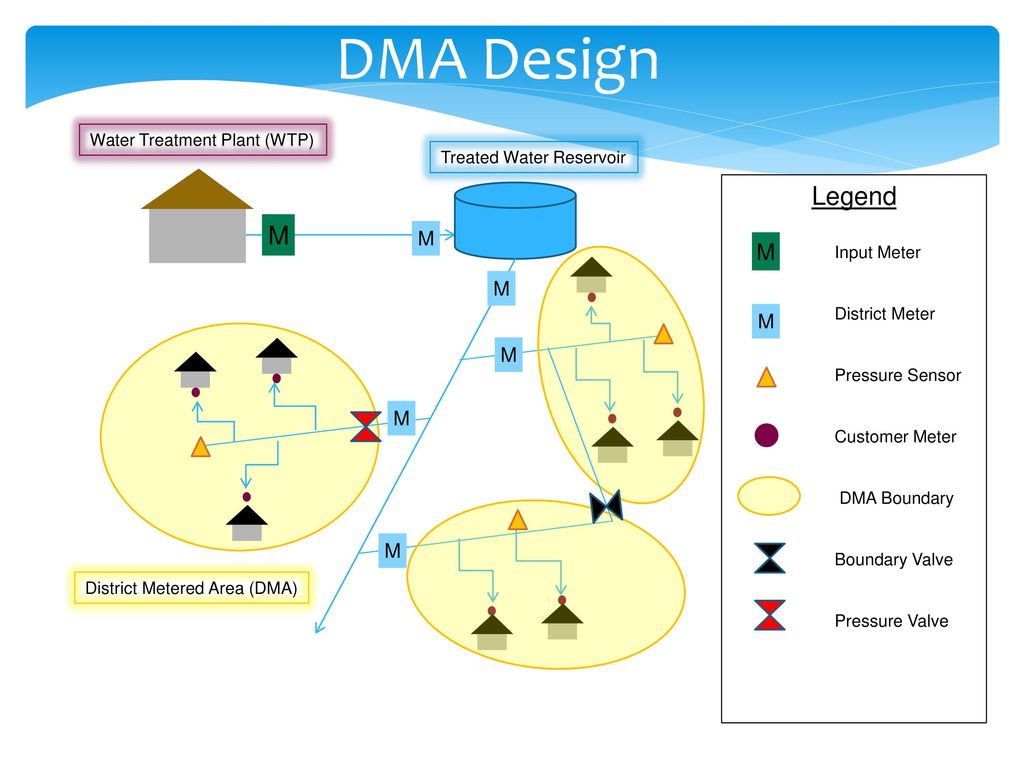 The water utilities/ suppliers should make provisions for domestic meters. The consumers are not to have direct access to these meters to avoid tampering. Automatic meters at household levels will also help in the water audit.
In addition to this, the supplier can also provide for a bulk water meter in the distribution system.
Water sampling is also covered by the draft document. It calls for periodic sampling at different levels:
At the treatment plants: sampling is to be done every 4 hours.
In the distribution system, sampling, from the water reservoir, is to be done every 8 hours.
At the household levels, random sampling is to be done.
What are the challenges?
A major challenge is that conformity to the BIS' draft standard isn't mandatory.
The draft hasn't mentioned how the water from the source is to be treated. It simply states that the treated water must conform to the IS standards.
Major challenges to adequate supply of quality water are water leakage, mismanagement, droughts and irregular rainfalls coupled with spiking urban population growth. The draft document has several features that could address the mismanagement and leakage problems but implementation is the deciding factor.
Slum dwellers face a challenge in accessing individual piped water connections because of their inability to provide valid ownership certifications. In addition to this, many slums are yet to be notified by the government.
Over 40% of water produced in many cities don't earn revenue. They are lost before reaching the consumer via leakage and mismanagement or a large volume goes unbilled. Poor cost recovery also has a bearing on poor service quality. Note that non-revenue water benchmark for developed countries is 15%.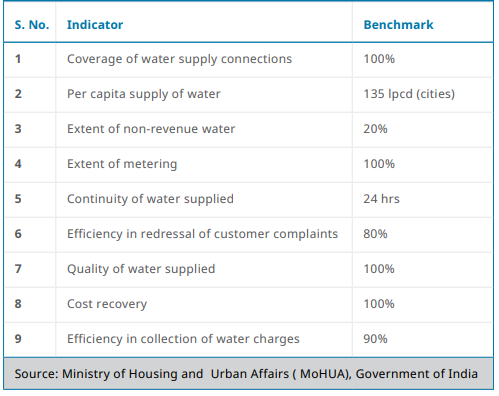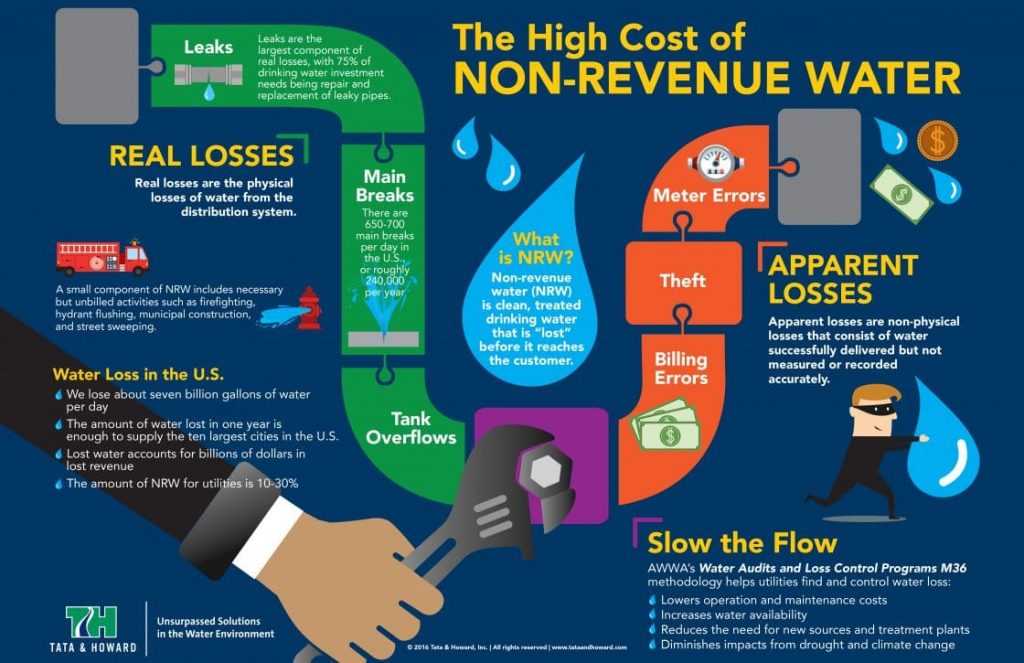 In 2018, the CAG reported that the NRDWP has failed its targets. According to the report, more than 163 million Indians don't have access to safe drinking water despite the program spending 90% of its budget.
India set to face 50% water deficit by 2030 according to Asian Development Bank
What is the way forward?
Providing safe drinking water is a basic requirement to ensure the health and good quality of life of the people. It will reduce incidence of infectious water borne illnesses and also heavy metal and fluoride toxicity. This will consequently reduce the burden on healthcare
Whether or not a uniform standard is adopted depends on the decision of the states. The state governments need to come together in common interest. At the same time, the concerns of the water suppliers must also be factored in.
There is a vast array of pollutants contaminating water sources and hence a single treatment technology would not suffice. Technology must be adapted according to local conditions.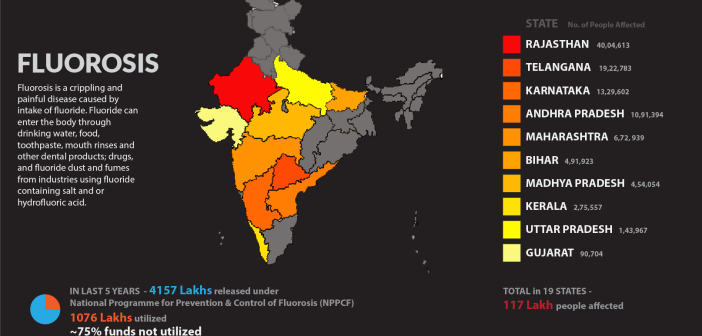 In addition to periodic audits, third party certification can also be made use of.
Though the draft document has provided for monitoring devices at different levels to detect leakage, there is a need to ensure that the water supply management responds quickly to stem the leaks detected.
The supplied water must be billed appropriately to keep the non-revenue portion within 15%. Subsidies are to be reserved only for the economically weaker sections of the society.
When water becomes scarce, the importance allocated to quality often takes a back seat. Hence, water conservation is a major requirement.
Conclusion
The BIS' draft document proposes to bring in a much needed uniformity in drinking water supply while ensuring its quality. There is a need to expedite its implementation with the cooperation of the states as access to quality drinking water is becoming a concern to many countries- as seen from the 2018 Cape Town Water Crisis and closer home, the Chennai Water Crisis in 2019. The UNGA recognised that clean drinking water is essential to realisation of all human rights in 2010 through its resolution 64/292. Before India takes its place as a world leader, it needs to ensure this basic component of life to its people.
Practice question for mains
The BIS in 2019 deemed tap water from major cities non-potable. What are the issues plaguing India's drinking water supply system? How does BIS' draft standard for drinking water supply seek to address these issue? (250 words)