Shangai Cooperation Organisation (SCO) & India – Prospects & Challenges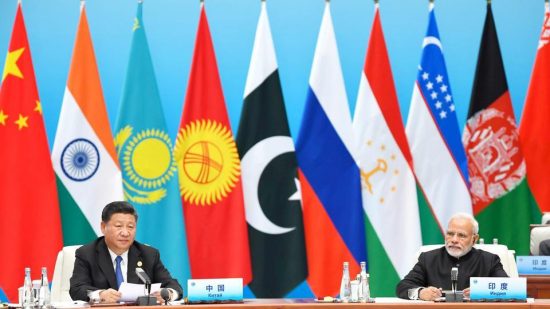 The Shanghai Cooperation Organization (SCO) has passed a consistent path and in a comparatively short period of time has proved to be an effective model of multilateral cooperation based on mutual trust, equality, harmonious coexistence of different cultures and civilizations.
With the entry of India and Pakistan, the SCO has become the largest regional grouping in the world, encompassing 60 percent of Eurasia's territory with a population of around 3.2 billion people, and account for almost a quarter of global GDP.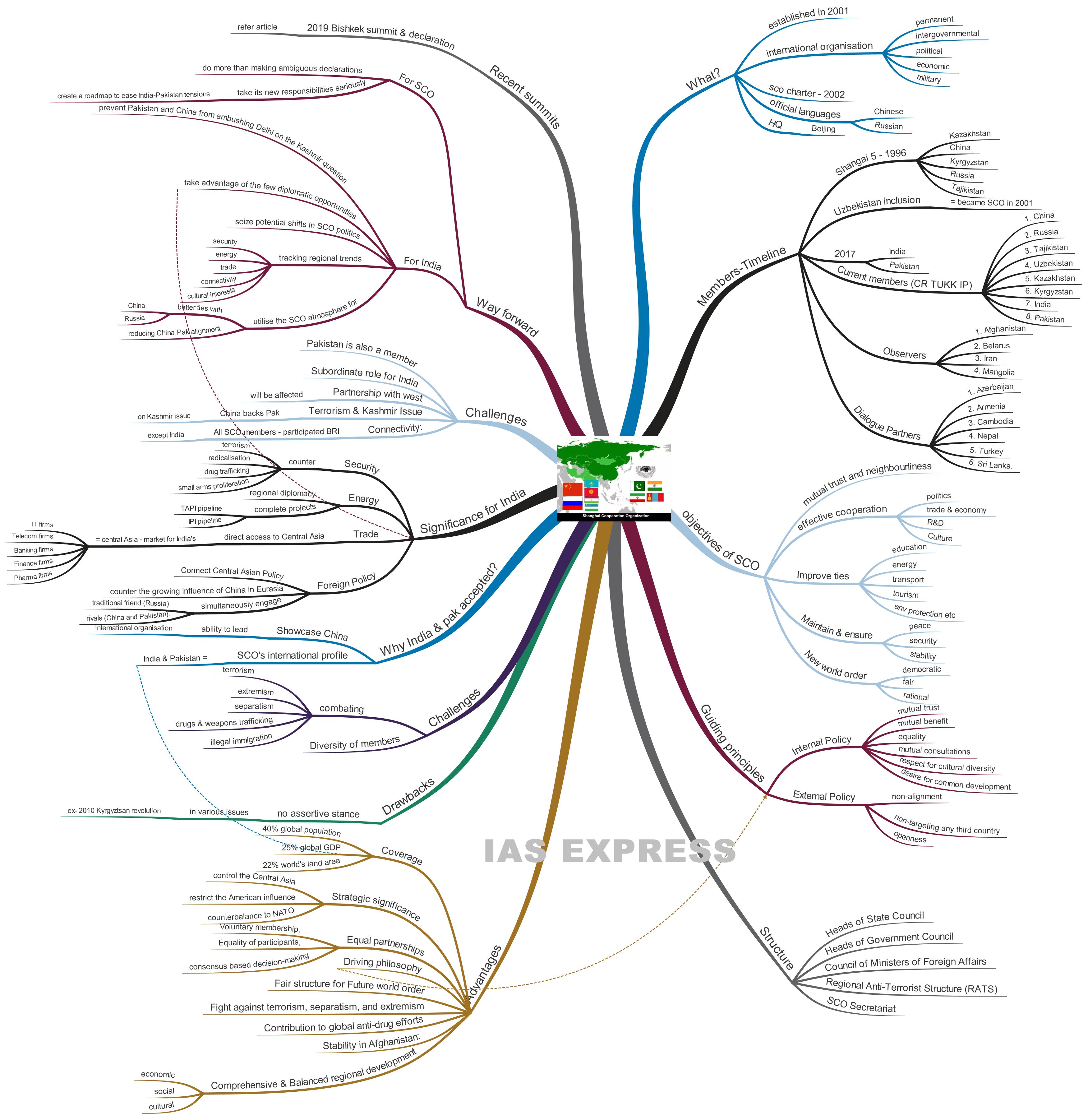 Mindmap Learning Programme (MLP)
Absorb information like a sponge!
What is SCO?
SCO is a permanent intergovernmental international grouping.
It is a Eurasian political, economic and military organisation which seeks to maintain peace, security, and stability in the region.
It was established in 2001.
The SCO Charter was signed in 2002 and entered into force in 2003. It is a statutory document that sketches the organization's goals, principles, structure and core activities.
The SCO's official languages are Chinese and Russian.
It is headquartered in Beijing, China.
SCO Members
Before the creation of SCO in 2001, Kazakhstan, China, Kyrgyzstan, Russia, and Tajikistan were members of the Shanghai Five.
Shanghai Five (1996) was created after a series of border demarcation and demilitarization talks which the 4 former Soviet republics held with China to facilitate stability along the borders.
After the entry of Uzbekistan into the organisation in 2001, the Shanghai Five was renamed as SCO.
In 2017, India and Pakistan became full members.
So Current members are: (CR TUKK IP)

China
Russia
Tajikistan
Uzbekistan
Kazakhstan
Kyrgyzstan
India
Pakistan

Observers are:

Afghanistan
Belarus
Iran
Mangolia

Dialogue Partners are:

Azerbaijan
Armenia
Cambodia
Nepal
Turkey
Sri Lanka.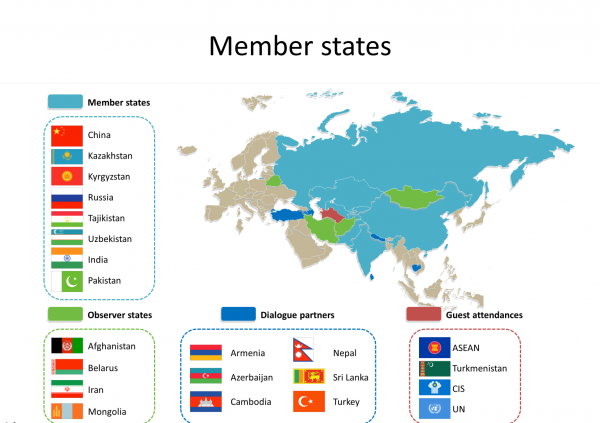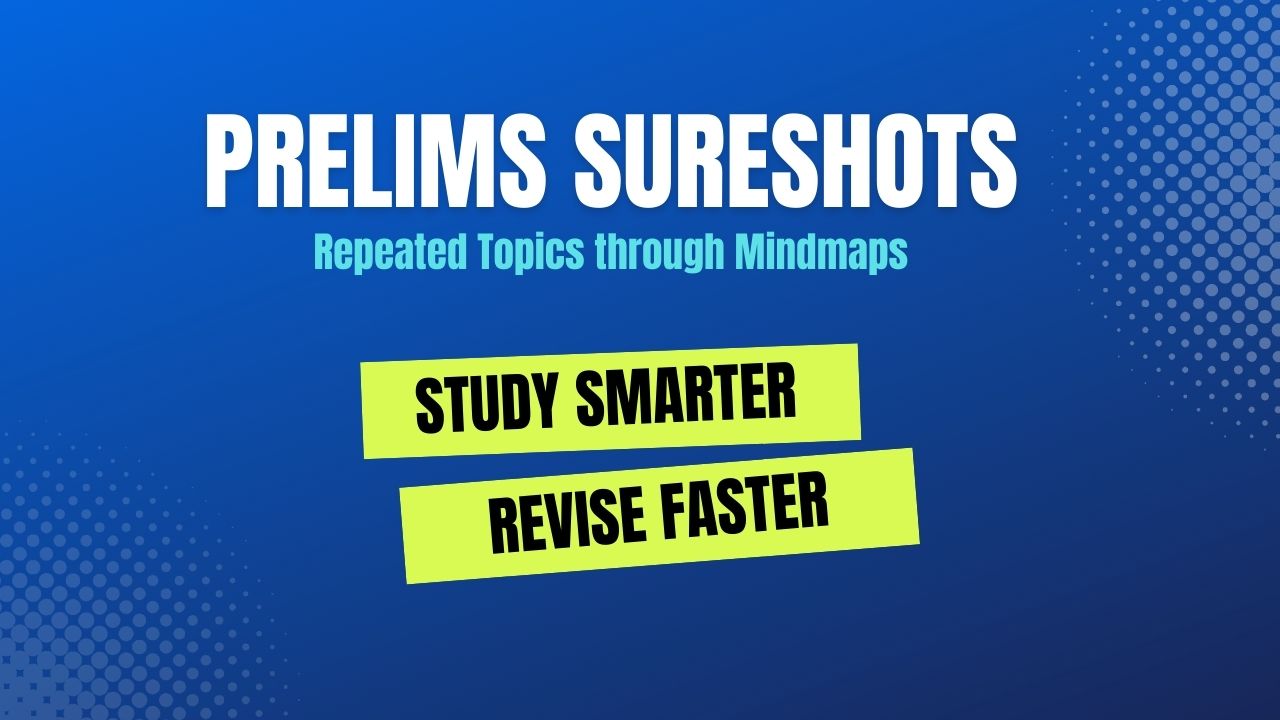 What are the objectives of SCO?
To foster mutual trust and neighbourliness among the member states.
To promote effective cooperation in – politics, trade & economy, research & technology, and culture.
To improve ties in education, energy, transport, tourism, environmental protection, etc.
To maintain and ensure peace, security, and stability in the region.
To create a democratic, fair and rational new international political & economic order.
What are the guiding principles of SCO?
Internal policy of SCO: is based on the principles of mutual trust, mutual benefit, equality, mutual consultations, respect for cultural diversity, and a desire for common development.
External policy of SCO: is in accordance with the principles of non-alignment, non-targeting any third country, and openness.
What is the structure of the SCO?
Heads of State Council –It is the top SCO body which decides its internal functioning and its interaction with other States & international organisations, and considers international issues.
Heads of Government Council –Approves the budget, considers and decides upon issues with respect to economic spheres of interaction within SCO.
Council of Ministers of Foreign Affairs –Considers issues regarding day-to-day activities.
Regional Anti-Terrorist Structure (RATS) –Created to combat terrorism, separatism, and extremism.
SCO Secretariat –Based in Beijing to give informational, analytical & organisational support.
What are the advantages of SCO?
Coverage:
The SCO covers 40% of the global population, around 25% of the global GDP and 22% of the world's land area = Largest regional grouping in the world.
Strategic significance:
The SCO has a strategically crucial role in Asia because of its geographical significance = this allows SCO to control Central Asia and restrict the American influence in the region. Moreover, SCO is considered to be a counterbalance to the North Atlantic Treaty Organisation (NATO).
Equal partnerships:
It is seen as the first in the history of creating an equal partnership of unbalanced, multi-scale states with different economic, political, cultural and civilizational features through
Voluntary membership,
Equality of participants,
A consensus model of decision-making.
Driving philosophy:
The SCO's driving philosophy is — emphasising harmony, functioning by consensus, respect for other cultures, non-interference in the internal affairs of others, and non-alignment.
Fair structure for Future world order:
The present global trends, the heightening of geopolitical tensions, the complex nature of threats and challenges = need collective efforts to build a more fair and polycentric model of the global structure = SCO satisfies those demands.
Fight against terrorism, separatism, and extremism
SCO's Regional Anti-terrorist Structure (RATS) showed significant results in countering terrorism, separatism, and extremism.
For improving practical skills, joint anti-terrorism exercises are being conducted via law enforcement agencies and the armed forces.
One of the important activities undertaken by the SCO is its fight against the use of the Internet for terrorism and extremism purposes. Over the past years, the RATS SCO has restricted access to 80,000 Internet resources containing 500,000 materials and prevented the activities of 360 participants in Internet communities with respect to terrorism and religious extremism.
Contribution to global anti-drug efforts:
Over the past few years, the competent authorities of the SCO member states have confiscated around 40% of the total amount of heroin and marijuana throughout Eurasia.
Stability in Afghanistan:
Restoring peace and stability in Afghanistan is among various issues on the international agenda of the SCO.
Besides facilitating the negotiation process, member countries also provide significant material and technical assistance to Afghanistan, particularly with respect to infrastructure and railway construction.
Furthermore, hundreds of Afghan students go to universities in member states.
Explore the economic potential:
SCO Charter provides for the promotion of comprehensive and balanced economic growth, social and cultural development in the region.
Thus in 2003, SCO member nations signed a 20-year Programme of Multilateral Trade and Economic Cooperation for the creation of a free trade zone within the territory under the SCO member states.
In recent years, transport, energy, e-commerce, information and communication technologies, tourism, agriculture, banking, and finance are considered as priority areas for the organization, with the prospect of expanding the use of national currencies in trade and investment activities.
In the context of the unfavorable situation in the world market and increasing protectionism on a global scale, it becomes clear how crucial it is to work together in the framework of the SCO.
What are the drawbacks of SCO?
So far, the SCO has gotten away with publishing ambiguous statements regarding its primary motivation.
The best example of the noncommittal wording is the 2010 revolution in Kyrgyzstan, which saw violence between ethnic Kyrgyz and Uzbeks in southern Kyrgyzstan.
Even though the Kyrgyz government appealed for Chinese and Russian help, the organization issued vague statements calling for the preservation of stability.
This was mostly justified by showing the SCO's short existence and the need for its member nations to first "grow into" the organization.
Now, many have claimed that the SCO has reached maturity = making it essential for SCO to adopt a more assertive stance in its field of expertise i.e., improving the regional security situation.
What are the Challenges before SCO?
Security: The major security challenges for SCO include combating terrorism, extremism, and separatism, drug and weapons trafficking, illegal immigration, etc.
Decision Making: Despite being geographically close, the rich diversity in member's history, backgrounds, language, national interests, and form of government, wealth and culture render the SCO decision making more challenging.
Why were India and Pakistan accepted as full members?
China's perspective: A primary reason for China to accept India and Pakistan as full members is that it (China) is the grouping's most dominant actor and its desire to showcase the world its power and the ability to lead an international organization.
SCO's perspective: By including India and Pakistan, the SCO has helped China turn the organization from a grouping, largely disregarded beyond the region, into the largest regional organization both in terms of its geographical coverage and population with its collective gross domestic product amounting to around 25% of the global total.
Hence the expansion has given a major boost to the SCO's international profile and also for China to score success with the organization.
What are the significances of SCO membership for India?
India's membership at SCO can help in achieving regional integration, promote connectivity and stability across borders.
Security
With the help of RATS, India can improve its counterterrorism capacity by working toward intelligence sharing, law enforcement and developing best practices and technologies.
With the help of SCO, India can also counter drug trafficking and small arms proliferation.
Cooperation with respect to the common challenges of terrorism and radicalisation.
Energy
India being an energy deficient nation with rising demands for energy, SCO provides it with an opportunity to satisfy its energy needs by means of regional diplomacy.
Talks on the construction of stalled pipeline projects such as the TAPI (Turkmenistan-Afghanistan-Pakistan-India) pipeline and IPI (Iran-Pakistan-India) pipeline can get a much-needed drive through the SCO.
Trade
SCO enables direct access to Central Asia = overcoming the major hindrance in the flourishing of trade between India and Central Asia.
Central Asian nations provide India with a market for its IT, telecommunications, banking, finance and pharmaceutical firms.
Foreign Policy
Central Asia is a part of India's Extended Neighbourhood and SCO offers India with an opportunity to pursue the "Connect Central Asian Policy".
It helps India fulfill its desire to play an active role in its extended neighbourhood and also counter the growing influence of China in Eurasia.
It serves as a platform for India to simultaneously engage with its traditional friend (Russia) as well as its rivals (China and Pakistan).
What are the Challenges of SCO Membership for India?
Pakistan: Pakistan's membership in SCO presents potential difficulties for India in pursuing its goals.
Subordinate role: India's ability to assert itself would be restricted and it may have to play a secondary/subordinate role because China and Russia are co-founders of SCO as well as its dominant powers.
Partnership with west: India may also have to either reduce its increasing partnership with the West or engage in a delicate and balancing manner because SCO has traditionally adopted an anti-Western posture.
Terrorism & Kashmir Issue
Combating terrorism, extremism and separatism are among the primary objectives of the SCO.
While China might talk the talk, it is unlikely to put any pressure, verbal or real, on Pakistan to stop supporting cross-border terrorism and separatism in Kashmir.
To make matters worse, China may use the SCO to put pressure on India to engage and negotiate with Pakistan on Kashmir in the name of "good neighbourliness" that SCO seeks to promote regionally.
Since Russia draws closer to China and Pakistan nowadays, Moscow is unlikely to come to India's rescue on Kashmir, as it used to in the past.
Promoting connectivity
The SCO is also focused on promoting connectivity and regional integration in Eurasia. Any hope that this might work in favour of India looks doubtful for the moment.
The reason is that all SCO members are participating in the Belt and Road initiative, and the organization is the BRI's security guarantee.
But India has refused to participate in the BRI as China's belt and road initiatives are about promoting Beijing's economic, political and strategic interests — all of which run counter to India's territorial sovereignty and regional supremacy in South Asia and the Indian Ocean.
Way forward
For SCO
SCO members will need to do more than making ambiguous declarations if they really want to boast the SCO's role as an efficient international institution.
SCO will need to take its new responsibilities seriously. It needs to create a roadmap to ease India-Pakistan tensions. This will ensure the SCO's continued existence and to earn itself the seal of international credibility.

One approach would be to establish a short-term Contact Group, similar to the SCO-Afghanistan Contact Group, as a mediation instrument. The group could be composed of one representative of each member state as a vehicle to help the Indian and Pakistani members resolve their issues together.
However, no decisions should be taken in SCO that seems to be bringing undue pressure on either side.
For India
In order to prevent Pakistan and China from ambushing Delhi on the Kashmir question at the SCO summits, India could remind the region about the fact that China is a party to India's territorial disputes in Kashmir and is an ally of Pakistan. India should restrict to the SCO's charter which prohibits the raising of bilateral disputes.
India must also take advantage of the few diplomatic opportunities the SCO might present in intensifying engagement with Central Asian countries.
India must prepare itself to seize potential shifts in SCO politics over the longer term.

The political turbulence created by US President Donald Trump, and the contradictions between Russian and Chinese interests, are likely to surface at some point.
Even as they talk "multipolarity", China and Russia are eager to cut separate bilateral deals with Trump.
Russian and Chinese interests may also not be in total alignment in Central Asia.

In the meantime, it should seek to benefit from maintaining a regional presence, tracking regional trends in security, energy, trade, connectivity, and cultural interests.
India should utilise the SCO atmosphere for

building better convergences with China and Russia,
reducing the intensity of China-Pakistan alignment which actually undercuts India's direct access to Eurasia.
2019 SCO Summit/Bishkek Declaration
The 19th annual Shanghai Cooperation Organisation (SCO) summit was held on 13-14 June 2019 in Bishkek, Kyrgyz Republic.
The heads of the Member States reviewed the implementation of the outcomes of the Qingdao Summit and the priority goals for SCO development in light of current global political and economic processes.
The Bishkek Declaration was adopted by the Member states.
Note: Another "Bishkek Declaration", adopted in 2013 by 12 countries (including India) is about the conservation and protection of Snow Leopard.
Highlights of the SCO-2019 Bishkek Declaration 
Security
The Member States condemned terrorism in all its forms and manifestations.

They urged the international community to foster global cooperation in combating terrorism in line with the UN Charter and the principles of international law, without politicisation and double standards, while respecting the sovereignty and independence of all nations.
The declaration also pushed for consensus regarding the adoption of the Comprehensive Convention on International Terrorism.

Ensure the earliest possible enactment of a protocol on security guarantees to the Central Asian Nuclear-Weapons-Free Zone Treaty for all signatory countries.
Honouring the Convention on the Prohibition of the Development, Production and Stockpiling of Bacteriological (Biological) and Toxin Weapons and their Destruction.
Appreciated & supported the work of the government and people of Afghanistan (with support from the international community) for restoring peace and facilitating the country's sustained development.
There is no other way to resolve the crisis in Syria except through dialogue while ensuring Syria's sovereignty, independence, and territorial integrity.
Economy
Expanding and deepening cooperation in trade, finance, investment, transport, energy, agriculture, innovation, cutting-edge technology, etc.
Serious attention will be given to increasing the share of national currencies in mutual financial transactions and settlements.
The SCO Member States will promote the exchange of experience and further development of international cooperation in combating corruption.
Promote the development of technology parks and business incubators in the SCO region for the purpose of improving the regional business climate and supporting youth startup projects, including the International Youth Business Incubator of SCO countries within the framework of the SCO Youth Council.
Space: Keeping outer space free from weapons and the importance of peaceful use of outer space [1] [2] [3].
Narcotic Drug Threat
Need to resolve the issue of the illegal cultivation, production, circulation, sales, and distribution of narcotic drugs, psychotropic substances and precursors.
Russia will be next in line to assume the presidency of the SCO. In 2020, the Russian Federation will host a regular SCO Heads of State Council Meeting.