India's Africa Outreach – Challenges & Opportunities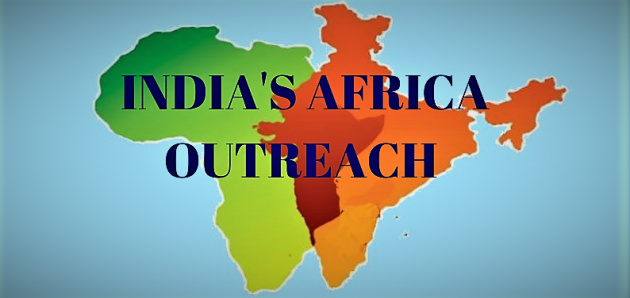 Since time immemorial, both India and Africa had maintained close ties with each other, both economically and politically. India and the African nations have suffered the common colonial past and are currently striving to become developed nations.
Africa holds enormous potential, for it is rich with natural resources that are both economically and strategically important. The current government has valued the India-Africa ties and is undertaking all measure to improve the historical connections with Africa.
India's two top dignitaries, President Ram Nath Kovid and Defence Minister Rajnath Sigh have undertaken important visits Africa between July and August this Year. President Ram Nath Kovind had visited Benin, Gambia, and Guinea-Conakry, while the Defence Minister Rajnath Singh visited Mozambique.  These visits showcase India's increasing focus in Africa.

Mindmap Learning Programme (MLP)
Absorb information like a sponge!
What is the nature of India-Africa ties in the past five years?
India for the past five years has increased its ties with the African countries.
The Indian delegates have paid 29 visits to the African nations in the past five years.
49 African leaders have participated in the Third India-Africa Forum Summit in 2015.
During this summit, India has agreed to provide concessional credit worth $ 10 billion during the next 5 years.
As of 2017, India had increased its Line of Credit that is worth $8 billion to 44 African nations.
Currently, India unilaterally provides free access to its markets for 33 underdeveloped African countries.
India stands as the 3rd largest trading partner of Africa in 2018-19.
Despite these remarkable statistics, India-Africa trade is well below its potential.
Also, it is dwarfed by China's trade statistics with Africa.
Why is Africa important for India?
Economic Development:
India is one of the fastest-growing economies in the world.
For it to boost its economic growth and development, it needs raw materials and resources.
Africa is a continent that houses varied and rich resources.
It is also the second-largest and second-most-populous continent in the world.
Africa is the home to 54 sovereign nations.
A few countries in Africa like Kenya, Mozambique, South Africa, Nigeria, Ghana, and Zambia have caught the attention of the economists and the businessmen for their enormous economic potential as they have comparatively better infrastructure, political stability, and skilled manpower.
Common problems:
Both India and Africa face certain common problems.
In 2011, the World Bank estimated that 32.7% of Indians and 47.5% of Africans are living on less than USD 1.25 per day.
About 900 million people in both India and Africa are living in extreme poverty. This makes up 70% of the world population.
Economic cooperation between India and Africa, the one that allows free trade and the open market can boost both these economies.
Both Indian and Africa are the victims of terrorism and extremism.
Terrorism is a complicated and worldwide phenomenon.
Security cooperation between India and the African countries may help India solve some of the security problems arising out of extremism.
International Politics:
India needs to garner Africa's support in various international issues in UN forums, security issues, climate change, etc.
The African countries usually take a unified stand in the international forums after the multilateral meetings in the African Union.
Though individual African nations have explicitly supported India's bid for a permanent seat in the UNSC, it is not proactive.
India must make use of all its influence to harness Africa's support in the international forums to increase its impact in international politics.
China Factor:
China like every other nation across the world has seen the potential of Africa.
China's construction of the Djibouti naval base – its first naval base abroad, shows its ambition to increase its influence in Africa.
Djibouti has an increasing role to play in the Indian Ocean Region.
China's naval base in this region is undermining India's position in the IOR.
China is not only increasing its military dominance but also its economic influence in Africa.
India must construct an effective policy framework to counter China's strategic growth in this region.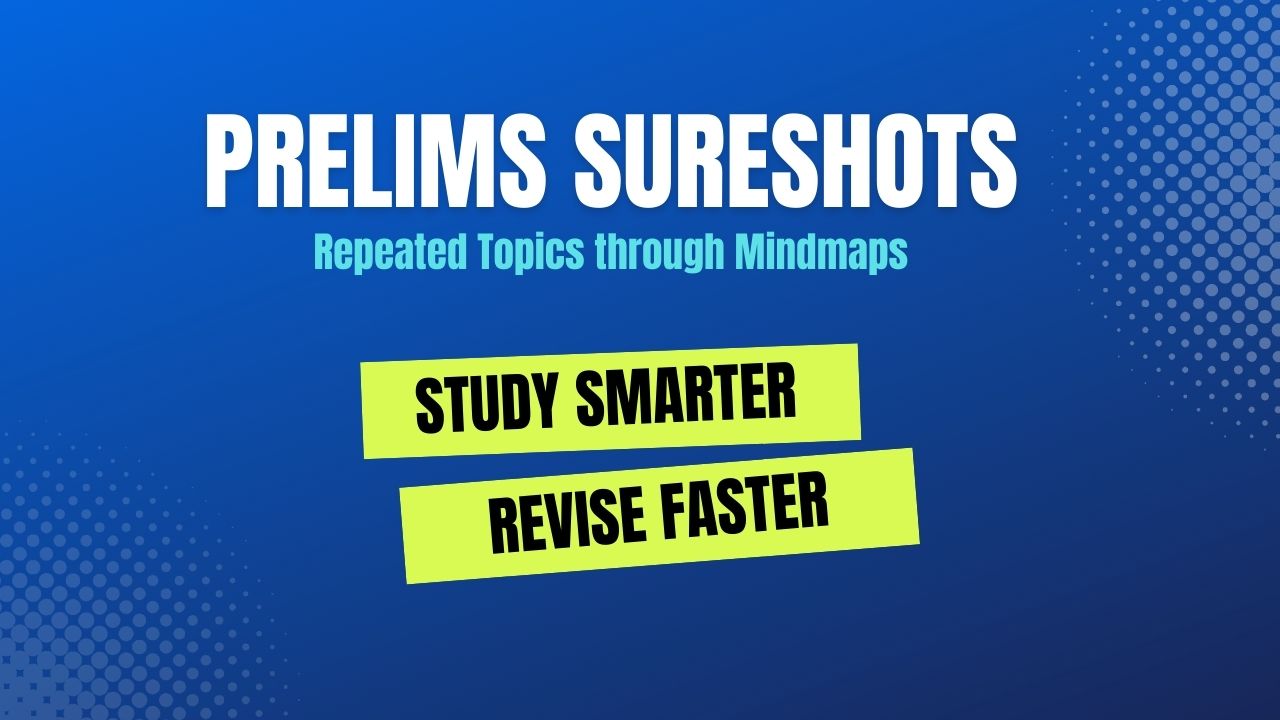 Is India's influence on par with China's influence in Africa?
It is evident through the recent incidents that both India and China are racing to increase their influence in Africa.
In 2018, both PM Modi and President Xi, while heading to South Africa for BRICS summit have visited Rwanda within a few hours of each other.
PM Modi became the first Prime Minister of India and President Xi was the first Chinese President to visit Rwanda.
Rwanda is one of the fastest-growing economies in Africa and its president Paul Kagame headed the African Union during that time.
During the visit, India had signed two loan agreements worth USD 100 million each for investment in agriculture and development of Special Economic Zone in Rwanda while China provided loans to Rwanda to develop roads.
However, India's growing investments and aid to Africa is not enough to increase India's influence in Africa.
During the initial decades of India-Africa ties, India had only focused on capacity building, technical assistance and skill development under Indian Technical and Economic Cooperation (ITEC) program.
India also has free trade with few of the underdeveloped African nations.
However, India's policy of developmental partnership in Africa did not succeed in achieving India's ultimate aim of increasing its influence in the region.
On the other hand, China has successfully increased its influence in Africa by providing financial and security assistance to African nations' oilfields.
What are the strategies used by New Delhi to increase India's influence in Africa?
Africa – not a bloc but a continent with individual nations: For the first time, invitations were sent to all 54 nations of Africa to the Third India-Africa Summit in 2015. This allowed for increased personal ties with all the African nations.
Focus on Bilateral and Trilateral Partnership: India is focusing on a bilateral and trilateral partnership like the Asia-Africa Growth Corridor (AAGC) that involves economic cooperation between India, Japan, and several African countries.
Focus on cooperation in common goals: PM Modi in his speech in Uganda had focused on cooperation in the digital revolution, spreading of digital literacy, open market, ease of doing business, agricultural development, financial inclusion, climate change, etc.
How can India leverage its position in Africa?
India has its strengths that can be used to increase its presence in Africa.
Some of them are as follows:
Largest democracy: The western countries, which has historically influenced Africa is currently following the policy of protectionism. They have limited their influence in Africa. Now, China has taken advantage of this situation to increase its presence in Africa. India will be the most popular choice for Western countries for cooperation in Africa-related affairs. China, on the other hand, doesn't have the same advantage because of its expansionist and tyrannical policies.
The popularity of India in Africa: India is considered to be a more productive partner by many African countries. This is because many of the Indian companies in Africa have far better ties with African society than China. India is far more willing to encourage technology transfer than China.
The disillusionment of BRI: BRI is often critiqued by many as "debt-trap diplomacy". The Hambantota port is often cited as an example of this argument. Chinese government excused Sri Lanka for its inability to pay USD 8 billion debt to China in exchange for a 99-year lease of Sri Lanka's Hambantota port. This ambitious project has other negative implications like China's growing political and psychological influence in the BRI countries. 39 African countries are currently part of the BRI. India can take measure to advocate the negative implications of the BRI and substituting it with increased investment in Africa.
What steps should India take to bolster its influence in Africa?
Direct control of the developmental projects in Africa: instead of giving the funds to the African Union, the Techno-Economic Approach for Africa-India Movement (TEAM 9) and African Development Bank Group, India must take pro-active measures to undertake the developmental projects in Africa. This is because these multinational forums have interests that do not coincide with India's national interests. To increase India's presence in Africa, it is essential to disperse the aids to all the African countries bilaterally.
India's development projects must be on par with India's national interests: India's raw material needs, commodities, and markets must be factored in while undertaking the developmental projects.
Aiding countries that are will help India: India needs to assist those countries which are willing to provide the necessary natural resources, open markets, etc. This will help India to increase its return from the investments in Africa.
Quid Pro quo: India's aid to Africa has always been unconditional. Therefore the people in Africa are taking these aids for granted. Indian diaspora in Africa are occasionally demonised or are facing trouble in gaining recognition of Indian degrees in Africa. India, on the other hand, provides scholarships and admissions to the Africans at the Indian taxpayers' expense. India must ensure that Indians too gain equal returns from Africa.
Indian Head of Mission's increased influence in the African nations: The Indian Heads of Mission of the respective African Nations must have more power in the developmental projects like the selection, coordination, and implementation of the projects.
Way Forward
Africa's gradual changing to democracy.
India can make use of this opportunity to increase its people-to-people relations with Africa.
Though it is vital to achieving India's national interest in Africa, it is also indispensable for India to continue providing humanitarian assistance for inclusive growth and development.