Pakistan-Saudi Arabia Ties and Implications on India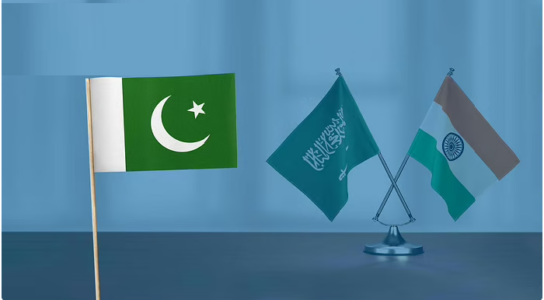 Recently Pakistan has reaffirmed the strength of its relations with Saudi Arabia after a diplomatic spat sparked by apparent inaction by the Gulf kingdom on the issue of Kashmir and also threatened to derail what has been one of the South Asian country's strongest alliances in the region. The long-time allies seem like drifting apart, with Saudi who prefers to build ties with India instead of criticizing it over Kashmir. In this context, let's make an in-depth analysis of the drifting Pakistan – Saudi Arabia Ties and its possible implications in India.

Mindmap Learning Programme (MLP)
Absorb information like a sponge!
Saudi Arabia – Pakistan Relations
Pakistan and Saudi Arabia have historically held very close ties, with the former dependent on the Gulf kingdom's oil supplies and financial largesse in times of economic strife.
Saudi Arabia is also home to more than 2.5 million Pakistani expatriate workers, whose remittances form a major portion of Pakistan's incoming foreign reserves every year.
The two countries have also had close military ties, with Pakistan providing troops and training to the kingdom at its request.
The relationship between Saudi Arabia and Pakistan was most prominent during the 1971 war between India and Pakistan.
Saudi Arabia is reported to have transferred arms and equipment to Pakistan during the war.
Saudi Arabia had also decried the Indian action as "treacherous and contrary to all international covenants and human values" and found no justification for the Indian aggression except "India's desire to dismember Pakistan and tarnish its Islamic creed"
Post-1971 war, Saudi Arabia consistently supported the call for the return of Pakistan's prisoners of war and for dropping the Dhaka Trial against them. It also gave loans to Pakistan, enabling it to buy arms worth about USD 1 million by 1977.
Saudi oil and dollars have kept Pakistan's economy afloat after sanctions following the nuclear tests.
Saudi has provided oil on deferred payments to Pakistan whenever it ran into economic difficulty.
Saudi's funding of Madrasas has led to their growth and spread which in turn has given rise to religious extremism.
Pakistan sent its ground forces to defend Saudi Arabia against Iraq's invasion of Kuwait in 1990

What are the growing irritants between the two?
In 2015, Pakistan's Parliament decided not to support the Saudi military effort to restore an internationally recognized government in Yemen.
In November 2018, Saudi announced a USD 6.2 billion loan package for Pakistan, which included USD 3 billion in loans and an oil credit facility amounting to USD 3.2 billion. But Pakistan was unable to pay the next tranche, which seems difficult given the current economic situation and to make things worse; Saudi has refused to take part in Pakistan's patch-up exercise.
Saudi Arabia angered by Pakistan's accusations demanded the return of the USD 3 billion loan and refused to sell oil on deferred payment. Pakistan immediately returned USD 1 billion, displaying the rift.
In February 2019 after the Pulwama terror attack, Saudi Arabia and the UAE, along with the USA, put in efforts on the release of the Indian Wing Commander Abhinandan who was captured in Pakistan.
Last year, after India revoked Article 370 in Kashmir, Pakistan lobbied with the Organization of Islamic Cooperation (OIC) for its condemnation of India's move.
To Pakistan's surprise, Saudi Arabia and the UAE issued statements that were nuanced rather than being harshly critical of New Delhi
Over the last year, Pakistan has tried to rouse the sentiments among the Islamic countries, but only a handful of them — Turkey and Malaysia — publicly criticized India.
In fact, Pakistan's efforts to please Turkey and Malaysia have also angered Saudi Arabia because Turkey has been trying to position itself as the new leader of the Muslim world, challenging Saudi Arabia's long-held position.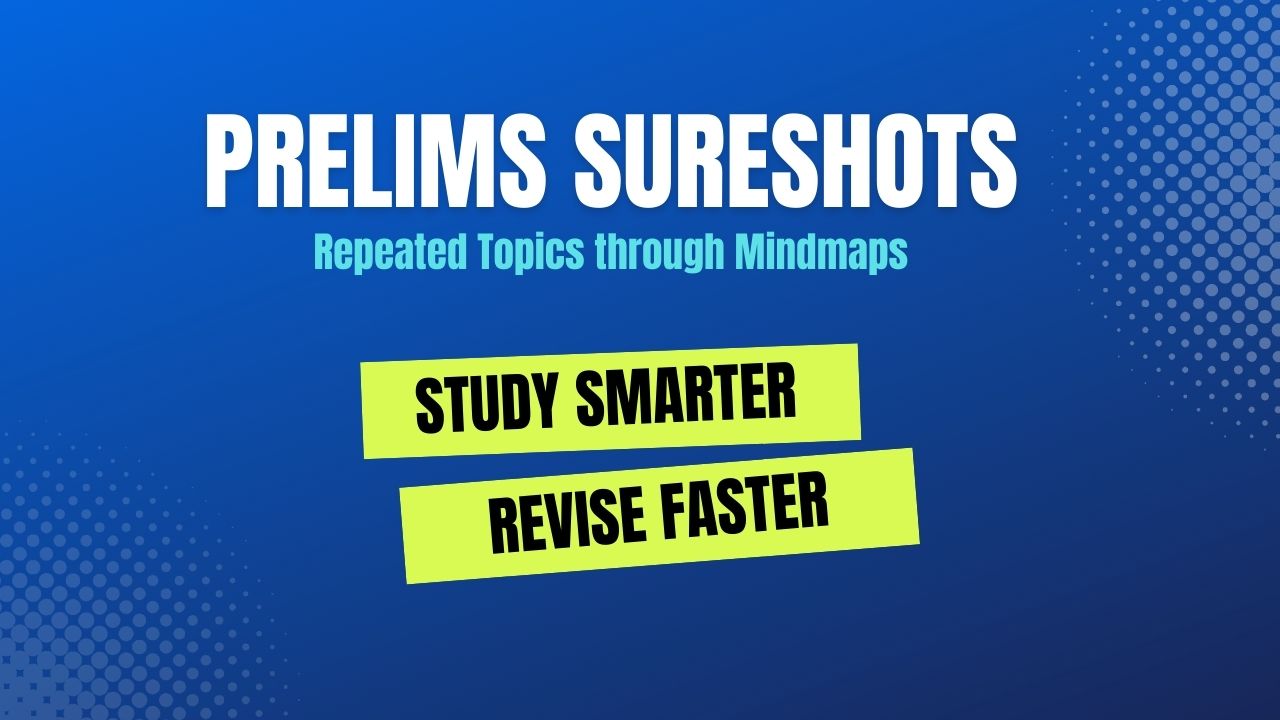 What was the immediate cause of this rift in Ties?
Recently, a delegation led by Pakistan Army chief visited Saudi Arabia, but were denied a meeting with Crown Prince.
It clearly highlights the rift between Pakistan and Saudi Arabia in general and specifically over the issue of Jammu and Kashmir.
The rift between Pakistan and Saudi Arabia over Jammu and Kashmir is out in the open.
Now, Pakistan's Foreign Minister has met Chinese Foreign Minister to secure support.
What are the new perspectives of Saudi Arabia?
Saudi Arabia's change in position has been a gradual process under the Crown Prince Mohammed bin Salman (MBS)
It seeks to diversify from its heavily oil-dependent economy.
It sees India as a valuable partner in the region.
Saudi Arabia, who is looking to invest in India, has taken a realistic view, along with UAE's crown prince Mohammed bin Zayed.
Saudi Arabia is India's fourth-largest trade partner (after China, US and Japan) and a major source of energy.
India imports around 18% of its crude oil requirement from the Kingdom.
Saudi Arabia is also a major source of LPG in India.
With India stops oil imports from Iran due to the threat of US sanctions, Saudi Arabia is a key in this respect as well.
What is the China factor in all these developments?
Pakistan and China have called themselves "all-weather allies" and "iron brothers".
Over the last year, China has supported Pakistan on Kashmir, raising the issue at the UN Security Council thrice.
China has also emerged as Pakistan's biggest benefactor through its funding of the China-Pakistan Economic Corridor. Originally valued at $46 billion, China's commitment to Pakistan now stands at $62 billion.
Saudi Arabia has also invested in CPEC projects, to the tune of $10 billion, but Pakistan now looks towards Beijing for both diplomatic and economic support as the relations between Saudi Arabia and Pakistan have soured.
The recent visits of Pakistani leaders' to China play an important role in further strengthening the Pakistan-China All-Weather Strategic Cooperative Partnership.
What are the implications for India with these developments?
India is closely watching the developments between Pakistan and Saudi Arabia and has not said anything publicly on the issue.
Saudi Arabia's silence on J&K as well as CAA-NRC has emboldened the Indian government.
India has favoured and supported the Arab world and has worked the diplomatic levers through high-level visits and open opportunities for investment and business.
What is the key element to India's calculus is that the Pakistan-China and the Pakistan-Saudi axes are not fused at the moment.
How Saudi Arabia is important to India?
Saudi Arabia as a country is the largest economy in the Middle East, world's second-largest oil producer (behind the US), world's largest oil exporter, controls the world's second-largest oil reserves and it has the world's sixth-largest gas reserves.
Presence of Indian Diaspora

Currently, 2.6 million Indians are living in Saudi Arabia, which provides a crucial link between the two countries. Also, the remittances from the Indian Diaspora in Saudi Arabia constitute 11.6% of total remittances received from India.

India is one of Saudi Arabia's 8 Strategic Partner Countries under its 'Vision 2030'.
India imports around 18% of its crude oil from Saudi Arabia, making it the second-largest source of crude oil for India after Iraq. Good relations with Saudi Arabia and stable oil prices are crucial for the growth of the Indian and global economy.
Saudi Arabia is a key market for India`s agriculture exports.
It is India's fourth-largest trading partner.
Saudi Arabia committed to invest $100 billion in India in areas of energy, refining, petrochemicals, infrastructure, agriculture, minerals and mining. For instance, purchasing of 20% share in Reliance Oil Limited by Saudi Aramco.
Saudi Arabia is looking for diversification of the economy and undertaking a massive economic reform program. For this, it has invited India to provide economic and technological assistance. India is investing in downstream industries in Saudi Arabia.
Moreover, India has various logistical connectivity initiatives in the region.
The security of Saudi Arabia is important for Asian security in general and India in particular. India, therefore, has a vital interest in the stability, security and economic well being of the Gulf.
Saudi Arabia faces threats from missile and drone attacks on its civilian dwellings as well as on its major oil fields.
Moreover, its military has limited experience against Houthi militias, who have mastered guerrilla tactics. Thus, Saudi Arabia can provide a platform for improved security relations with India, through joint military training programs and exercises.
Saudi Arabia acts as an important intermediary to contain state-sponsored terrorism emanating from Pakistan.
What can be the way forward?
India needs to explore new areas to further enhance cooperation like space and health sector with Saudi Arabia.
India was successful in de-hyphenating relations with regional rivals of the region and is one of the few countries which enjoy good relations with all the rival powers.
India could provide a necessary link in ensuring peace in the Gulf region.
India could improve its Ease of doing business rankings to create business-friendly environments for overseas investments.
Maritime security domain and safeguarding international trade via sea routes can improve relations in the security realm.
A closer tie between China and Pakistan is a worrying factor for India, particularly during the ongoing standoff, but with Saudi Arabia's support, India may have leverage over Pakistan.
Conclusion
The relationship between India and Saudi Arabia is based on pragmatism and preservation of strategic interests.
With the right kind of initiatives and actions, the relationship can truly be beneficial for the region and the world at large.
As India and Saudi Arabia reassess their foreign policy options in a world that is rapidly evolving, India's energetic engagement with Middle Eastern states will enhance India's footprint in a region critical to the country's vital interests.
Currently it is not a region of Saudi-Pakistan-China triangle. So the future of the region depends upon how India leverages the current situation and opportunity.
Practice Question for Mains
Critically examine the changing perspectives of Saudi Arabia on its relationship with Pakistan. How far can India leverage the current situation to have an upper edge in this region over its main rival Pakistan? (250 Words)