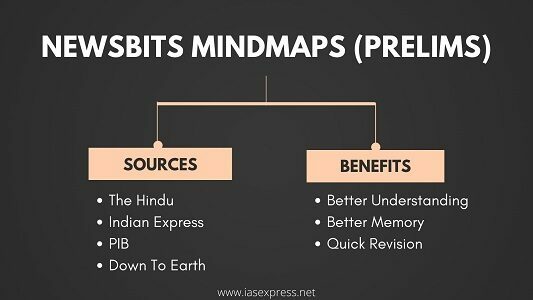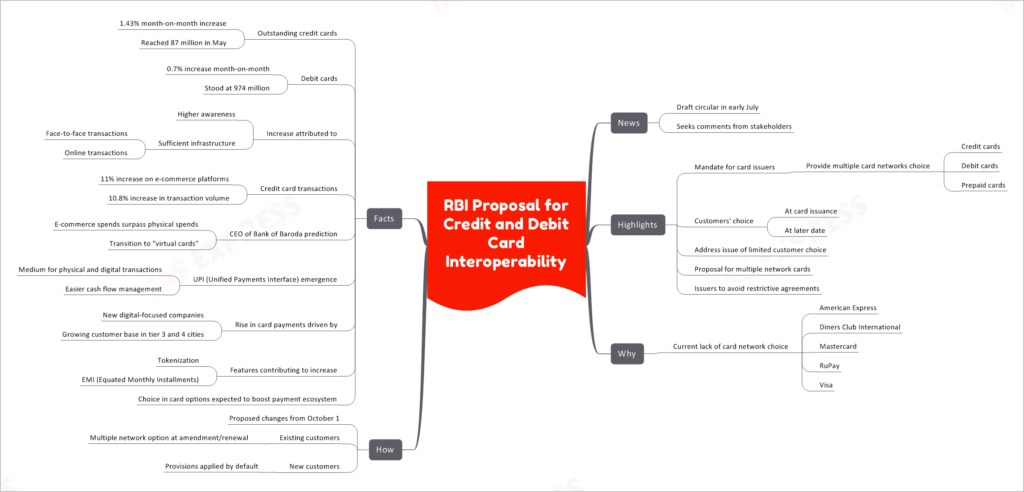 News
The Reserve Bank of India (RBI) released a draft circular in early July, seeking comments from stakeholders on a proposal for credit and debit card interoperability.
Highlights
Mandate for Card Issuers
Card issuers will be required to provide multiple choices of card networks for customers.
This includes credit cards, debit cards, and prepaid cards.
Customers' Choice
Customers will have the option to choose their preferred card network at the time of card issuance and also at a later date.
The proposal aims to address the issue of limited customer choice in card networks.
Proposal for Multiple Network Cards
The RBI is proposing to introduce multiple network cards to increase competition and enhance customer options.
Issuers to Avoid Restrictive Agreements
Card issuers will be discouraged from entering into restrictive agreements that limit customer choices.
Why
The current lack of card network choice in India includes limited options such as American Express, Diners Club International, Mastercard, RuPay, and Visa. The proposal aims to address this limitation.
How
The proposed changes are expected to be implemented from October 1.
For existing customers, the option to choose multiple card networks will be available at the time of amendment or renewal.
For new customers, the provisions will be applied by default.
Facts
Outstanding credit cards saw a 1.43% month-on-month increase, reaching 87 million in May.
Debit cards also saw a 0.7% increase month-on-month, reaching 974 million.
The increase in card usage is attributed to higher awareness and sufficient infrastructure for face-to-face and online transactions.
Credit card transactions on e-commerce platforms saw an 11% increase, with a 10.8% increase in transaction volume.
The CEO of Bank of Baroda predicts that e-commerce spends will surpass physical spends, and there will be a transition to "virtual cards."
The emergence of UPI (Unified Payments Interface) has become a medium for both physical and digital transactions, enabling easier cash flow management.
The rise in card payments is driven by new digital-focused companies and a growing customer base in tier 3 and 4 cities.
Features such as tokenization and EMI (Equated Monthly Installments) have contributed to the increase in card usage.
Providing choice in card options is expected to boost the payment ecosystem in India.
Learn More