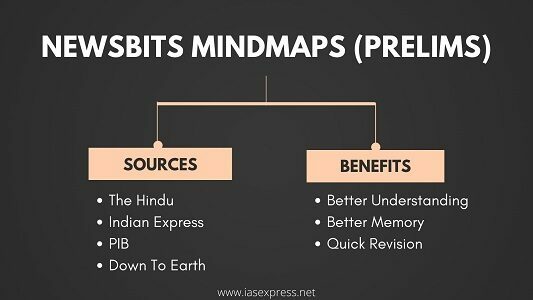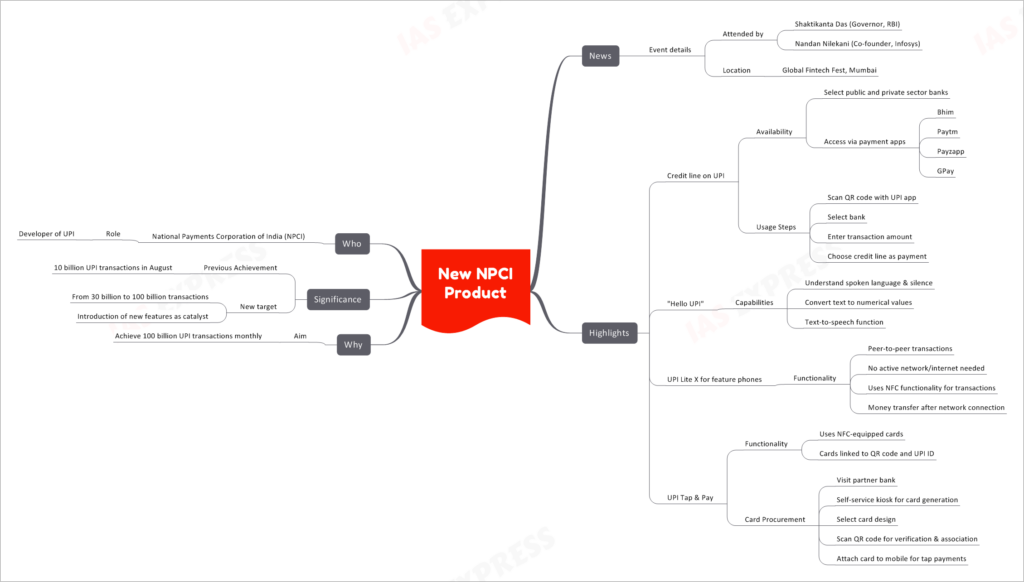 At the Global Fintech Fest in Mumbai, the National Payments Corporation of India (NPCI) unveiled a slew of new products, aiming to bolster the Unified Payments Interface (UPI) ecosystem. The event saw luminaries such as Shaktikanta Das, the Governor of RBI, and Nandan Nilekani, Co-founder of Infosys.
New Additions to UPI
Credit Line on UPI
Availability: A selection of public and private sector banks will offer this feature. It will be accessible through various payment apps such as Bhim, Paytm, Payzapp, and GPay.
How it Works:

Users scan a QR code with their UPI app.
They select their bank, input the transaction amount, and then choose the credit line as their mode of payment.
"Hello UPI"
Capabilities:

The system understands spoken language and can discern silence.
It can convert text into numerical values.
Features a text-to-speech function.
UPI Lite X for Feature Phones
Functionality:

Allows peer-to-peer transactions.
No need for an active network or internet connection.
Employs NFC functionality to execute transactions.
Transfers money once a network connection is established.
UPI Tap & Pay
Functionality:

Uses NFC-equipped cards.
These cards are linked to a QR code and UPI ID.

Card Procurement:

Visit a partner bank's self-service kiosk.
Select your card design.
Scan a QR code for verification and association.
Attach the card to a mobile device for making tap payments.
Objectives and Milestones
The NPCI has set an ambitious goal to achieve 100 billion UPI transactions on a monthly basis. This comes after celebrating a landmark of 10 billion UPI transactions this past August. With a new target in sight, moving from 30 billion to an astounding 100 billion transactions, NPCI is banking on these new features to act as a catalyst to propel UPI transactions to new heights.
Learn More