Institutes of Eminence- Highlights, Performance & Challenges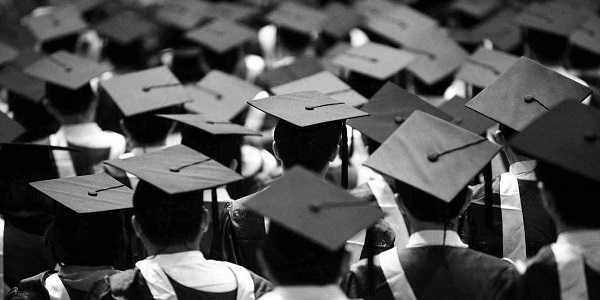 Recently, the government opened up the higher education sector to invite foreign universities to set up campuses in India. In this context, another initiative to spruce up the sector is the IOE scheme, launched in 2017. Recent reports reveal the scheme's performance these last 6 years.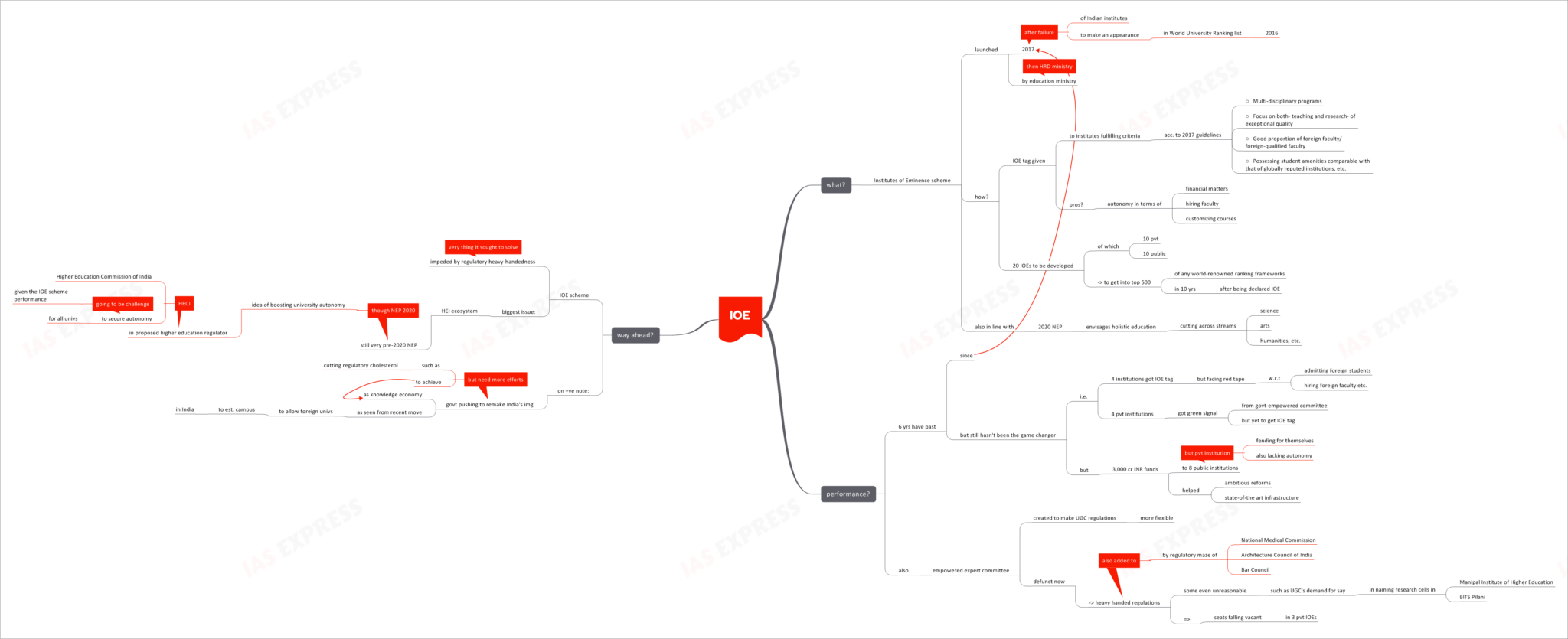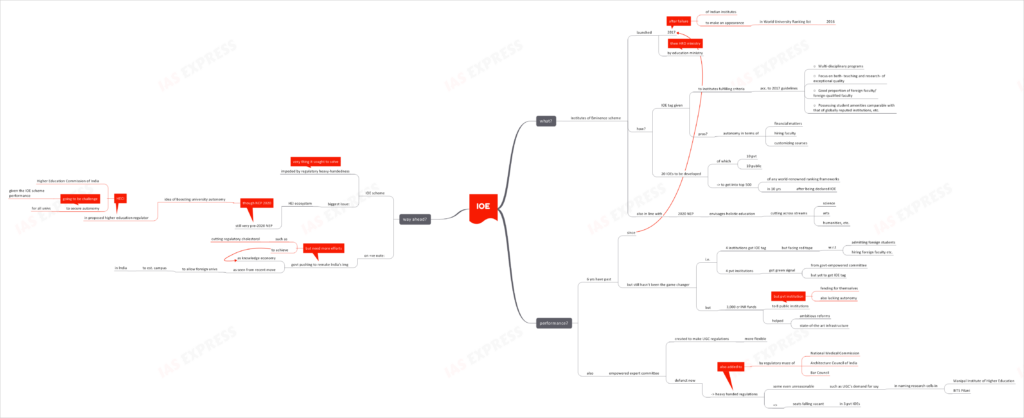 What are Institutes of Eminence?
The scheme to set up IOEs was envisaged to develop 'world-class' institutions for higher education. The decision was taken after no Indian University was listed in the World University Ranking list in 2016.
It was conceived by the Education Ministry in 2017.
The government sought to offer the title to those universities fulfilling a set of criteria, according to the 2017 guidelines, include:

Multi-disciplinary programs

Focus on both- teaching and research- of exceptional quality

Good proportion of foreign faculty/ foreign-qualified faculty

Possessing student amenities comparable with that of globally reputed institutions, etc.

The IOEs are to be given autonomy in financial matters, hiring faculty and customizing courses.
The government had set a goal of developing 20 such IOEs- 10 private and 10 public IOEs. The goal is to get these institutions listed in the top 500 of any world-renowned ranking frameworks in the 1st 10 years after being declared 'IOE'.
Notably, it is also in line with the objectives of the 2020 National Education Policy with its emphasis on holistic education cutting across a range of streams like science, arts and humanities.
How are they performing?
6 years after the project was launched, it is yet to emerge as the game changer that it was intended to be.
4 institutions have received the IOE tag. However, they face red tape on several matters like admitting foreign students and hiring foreign faculty.
4 other private institutions have received the green signal from the government-empowered committee. However, they are yet to get the IOE tag.
3,000 crore INR worth government funds had been channelled to help 8 public universities undertake ambitious reforms and create state-of-the art infrastructure.
However, private IOEs are left to fend for themselves. In addition to this, they are yet to realize the promised autonomy.
An empowered expert committee was created to make the University Grants Commission regulations more flexible for these institutions. However, this committee has gone defunct.
As a result, the UGC directives haven't been made more favourable for the development of IOEs. Some of the directives have been criticized as outright unreasonable- eg: UGC demanded a say in the naming of research cells in Manipal Institute of Higher Education and BITS Pilani.
Such rigidity is being blamed for seats falling vacant in 3 of these private IOEs.
Apart from the UGC, other agencies like National Medical Commission, Architecture Council of India and the Bar Council have also formed a complicated regulatory maze for these aspiring institutions to navigate.
What is the way ahead?
The IOE scheme is being impeded by the very regulatory heavy-handedness that it sought to solve.
Its biggest issue is that the ethos of higher education system in India is still decidedly pre-2020 NEP.
The idea of boosting university autonomy is embedded in the NEP-proposed higher education regulator, HECI (Higher Education Commission of India). This yet-to-be-established agency is to secure similar autonomy for all universities. This will be a challenge, if the recent experience with the IOEs is any indication.
On a positive note, the government has been pushing to remake India's image as a knowledge economy. For instance, the education sector is now being opened up to get foreign universities to set up their campuses in India.
Regulatory cholesterol needs to be cut down if the goal of a knowledge economy is to be realized.
Practice Question for Mains:
What are Institutes of Eminence? How successful has the scheme been? What is the way ahead? (250 words)
Learn More