[Editorial] Reforming the Fertilizer Sector
Mindmap Learning Programme (MLP)
Absorb information like a sponge!
How have the fertilizer prices changes over the years?
According to

1991-92 Economic Survey

, the fertilizer prices remained

unchanged

between

July 1981

and

July 1991

.
In July 1991, the Union Budget increased the

fertilizer issue prices

by

40%

. In

August 1991

, it was reduced to

30%

.

Small and marginal farmers

were exempted from this price increase.
A year later, the

price increase for urea

was

rolled back

to

17%

over the pre-reform price due to opposition to the increase in prices.
How has the government been subsidizing fertilizers?
The Economic Survey noted the

substantial subsidization of fertilizers

despite the 30% increase in issue price in 1991. It called for a

reduction

in subsidy.
Over the past decades, there has been an

uncontrolled rise in urea subsidization

.
This is due to:

Near

freezing of urea's MRP

at different times

Increasing sale of urea

resulting in its i

ndiscriminate use

.

In 3 years, there has been a

doubling of fertilizer subsidies

. In 2017-18, the fertilizer subsidy was

₹66,468 crore

while the union budget estimated

₹79,530 crore

for 2021-22. The 2021-22 numbers are expected to be higher, due to:

Recent increase in

energy prices

Increase in

international prices

of fertilizers
India's

import dependence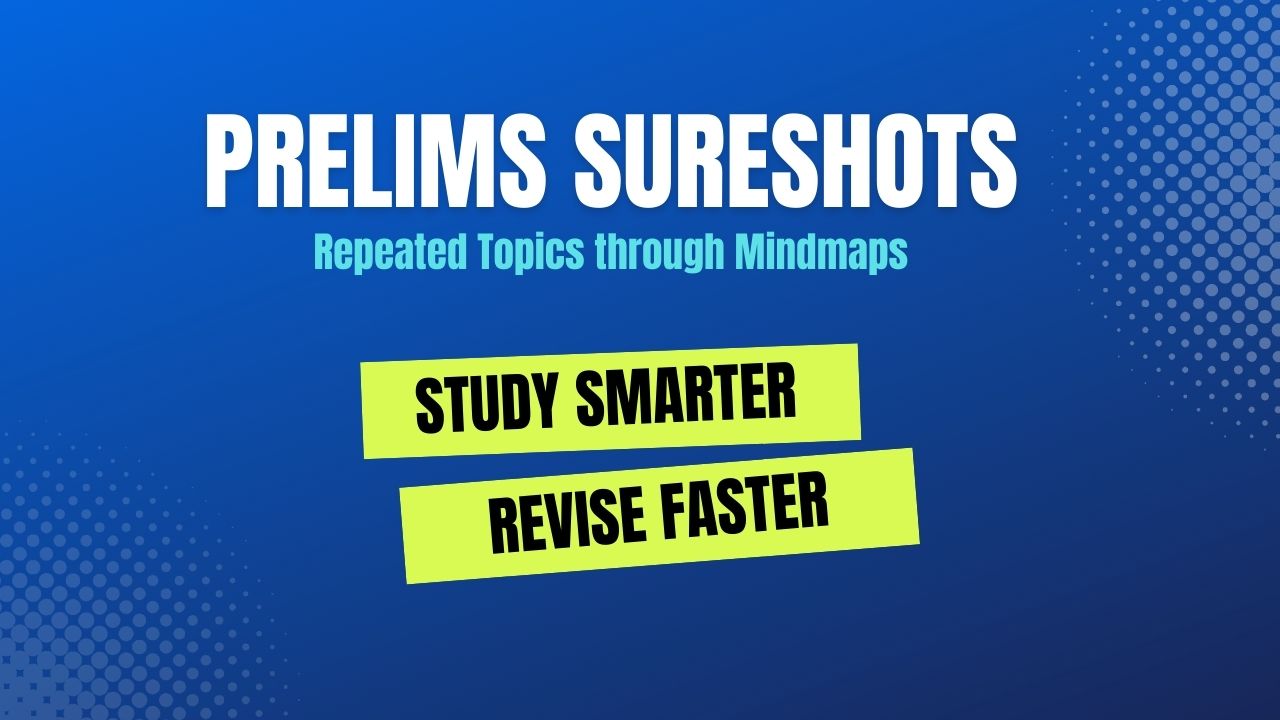 What was the fallout?
The change of urea pricing altered the

relative prices

of different fertilizers.
This resulted in a significant

shift in the composition

of fertilizer use in favour of urea (an important source of nitrogen).
In 1991-91, the N:P:K ratio was

5.9:2.4:1

. This changed to

9.7:2.9:1

in 1993-94.
The policy and price changes disturbed the favourable trend of farmers moving towards a

balanced use of fertilizers

.
The

fertilizer use/ hectare of cultivated area

varied between

70 kg

of NPK in

Rajasthan

and

250 kg

of NPK in

Telangana

, in 2019-20. This gap is wider at

district level

.
The

composition

has also varied across the states- eg:

33.7:8.0:1 in Punjab

and

1.3:0.7:1 in Kerala

.
The variations in

subsidy content

(highly biased towards nitrogen) have effected i

nter-State variation

in fertilizer subsidy.
The fertilizer subsidy magnitude among major states is in the range of

8:1 ratio

.
What are some attempts to reform the fertilizer sector?
Several attempts have been made to reform the sector since 1991.
These reforms sought to:

Check the

fertilizer subsidy bills

Promote fertilizer use

efficiency

Achieve a

balance

in use of nitrogen, phosphorus and potassium (N, P and K)
Reduce

pollution

of air and water due to fertilizers

The

Nutrient Based Subsidy/ NBS

was introduced in

2010

to address the imbalanced use of fertilizers.
What are the challenges?
The NBS had

failed to include urea

under its ambit. It covered only

non-nitrogenous fertilizers

– especially when the imbalanced fertilizer use is skewed towards nitrogen-based fertilizers like urea.
Demand-supply mismatch:
Urea: the total demand is

34-35 million tonnes

(mln t) but the domestic production is

25 mln t

. The remaining

9-10 mln t

is imported.
Diammonium Phosphate/ DAP: total demand of

12 mln t

against a domestic production of merely

5 mln t

. The remaining

7 mln t

is met through imports.
Muriate of Potash: there is a demand of

3 mln t

– which is met entirely through imports.
Complex fertilizers: consumption is

12-13 mln t

. This is largely

produced domestically

with only 1 mln t being imported.
International prices of fertilizers:
The international fertilizer prices are

volatile

. They are almost directly proportional to

prices of energy

.
The

major global producers

have a strong influence on fertilizer prices due to cartelization.
The urea price recently surged to a record

$900 per metric tonne

in November from

$270 per metric tonne

in September.
The DAP prices increased from

$360 per mt

in September to

$825 per mt

in November.
These extraordinary increases are due to:

Rise in in

international energy prices

Robust

domestic demand

in producer countries leading to

supply constraints

Production cuts

Export restriction

Coincidence with

Rabi season
Fiscal challenges:
To minimize the impact of this price rise on farmers, the

government

absorbs the bulk of the impact by enhancing fertilizer subsidy. This will lead to serious fiscal challenges.
In last 2 decades,

urea price per kg

increased from

₹4.60

in 2001 to

₹5.36

in 2021. During this period, the MSP of paddy increased by

280%

and of

wheat

by

230%.

This implies that 37.7 kg of wheat could buy a 50 kg bag of urea in 2001 but the same quantity of wheat can only buy 13.3 kg.
Currently, for a bag of urea, the farmers pay

₹268

while the government pays a subsidy of

₹930

.
This means that the

taxpayer bears 78%

of the cost while the farmer bears only 22%.
This is expected to increase- and that isn't sustainable.
What is the way ahead?
There is a need to work on

4 key policy areas

simultaneously:
Self-reliance:
Need to ensure self-reliance and

reduce import dependence

for fertilizers.
The recent steps to revive the

5 urea plants

at Gorakhpur, Sindri, Barauni, Talcher and Ramagundam will help in this direction.
Addressing skew towards urea:
Need to extend the

NBS model

to

nitrogen-based fertilizers

(urea).

Price rationalization

of urea compared to non-nitrogenous fertilizers and crop prices must be allowed.
A rational formula must be used to

distribute price change

in urea over

prices

and

subsidy

instead of keeping the price fixed and absorbing all the changes in the subsidy part.
Reducing dependence on chemical fertilizers:
Need to develop

alternative nutritional sources

for plants.
Farmers and consumers have a desire to shift to non-chemical fertilizers.
Some have suggested shifting to organic fertilizers and

biofertilizers

instead of chemical fertilizers.
There is a growing demand for

incentives

, like subsidies, for such sustainable fertilizer alternatives.
Need to focus on

scaling up

the use of alternative fertilizers.

Innovation

in developing such alternatives must be encouraged. Eg: use of available technology to enhance the nitrogen content in compost can help.
Improving fertilizer efficiency:
Promoting

need-based use

instead of broadcasting the fertilizers.

Nano urea

, developed by IFFCO, has the potential to reduce urea use.
Similar products must be tested and promoted.
Conclusion:
Reforming the fertilizer sector through these changes will help enhance agricultural productivity, mitigate climate change, provide alternatives to agricultural chemicals and balance the fiscal burden of subsidies on the Union Budget.