Data Localisation Issue – All that you need to know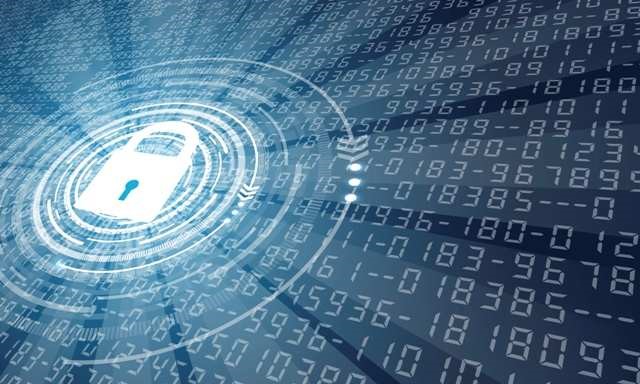 If the twentieth century brought the Internet as a decentralized domain, the twenty-first century is noted by the fight over the control of data. Data localization is the collection, processing, and storage of all data within the national boundaries, which is gaining momentum in India.
Read this: The Data Protection Bill 2018 – Critical Analysis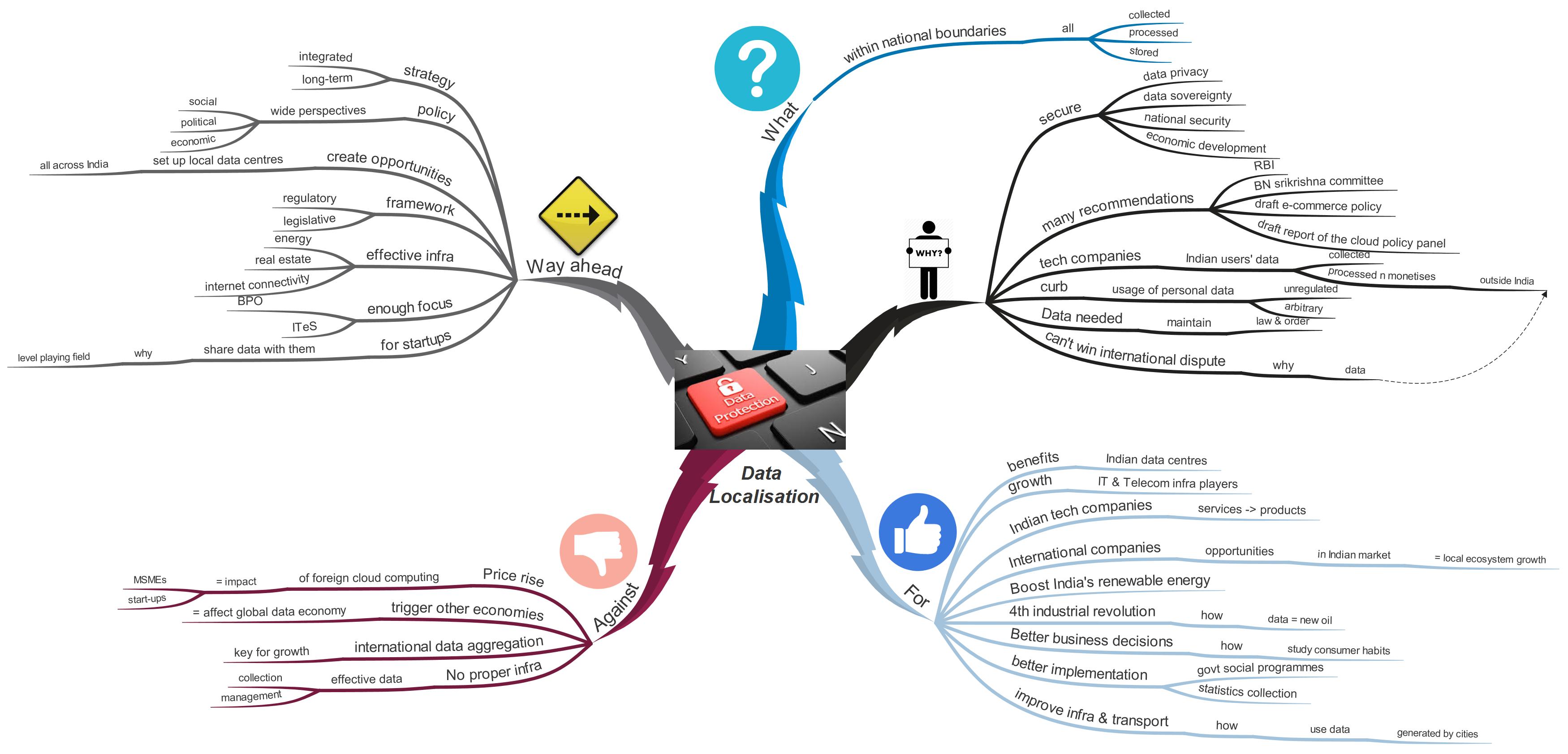 What is the need?
Data localization is needed to secure data privacy, data sovereignty, national security and economic development of the country.
Many committees and policies recommended data localization viz – RBI, Justice BN Srikrishna Committee, the draft e-commerce policy and the draft report of the cloud policy panel.
Technology companies have been collecting Indian users' data extensively and they process and monetize those data outside the country, which is a concern for privacy, sovereignty, and security.
To curb the dangers of the unregulated and arbitrary use of personal data.
Digital techs such as machine learning, artificial intelligence, and Internet of Things (IoT) can create enormous value out of the data. Hence data localization will benefit India.
Data is needed for maintaining law and order situation.
As Indian users' data is outside the country's boundaries, it is difficult to win any dispute in case of conflict of jurisdiction.
What are the arguments in favour?
Data localisation would benefit Data Centre industries in India.
It will facilitate the growth of IT and Telecom infrastructure players.
With data localisation, Indian technology companies can evolve an outlook from services to products.
International companies will also be looking for opportunities in the Indian market and this will lead to the growth of the local ecosystem.
Data localisation would boost India's renewable energy since more data centres would mean more power-hungry customers for India's renewable energy market.
Data is considered as the new oil, an economic resource, which is accelerating the 4th Industrial revolution.
Consumer habits can be studied and business decisions can be framed to suit their needs.
It'll help in better implementation of government's social programmes and statistics collection.
Enormous amounts of data generated by cities can be utilized to improve infrastructure and transport systems.
Data localisation has been gathering momentum internationally too including China, United States, Brazil, Indonesia and Russia. Europe's new data protection law put restrictions on cross-border data flows to nations that don't have data protection laws.
What are the arguments against data localisation?
Data localisation will result in rise in prices of foreign cloud computing services and this will impact MSMEs and start-ups depending on those services.
Data localisation by India will trigger other countries to do so, thus affecting global data economy.
International data aggregation is necessary for the growth.
There is a lack of proper infrastructure for efficient data collection and management.
Way ahead
There is a need for integrated and long-term strategy for data localisation. Data localisation policy should include a wide range of social, political and economic perspectives. The government has to create opportunities for establishing local data centres all over country. There is also a need to develop an effective regulatory and legislative framework for data processors and data centres in the country.
To make India a global hub for data centres, sufficient infrastructure with respect to energy, real estate and internet connectivity should be made available. Enough attention should also be given to the interests of India's Business Process Outsourcing (BPO) industries and Information Technology Enabled Services (ITeS), which are flourishing based on cross-border data flow. For startups to have a level playing field vis-à-vis global data companies, the data needs to be shared with the former.
Practice Question:
What is data localisation? Examine the significance of data localisation for India and analyse India's present and proposed policies related to data localisation with regards to their effectiveness?