DAKSHTA For Young Professionals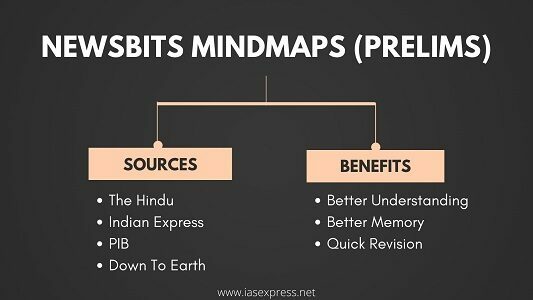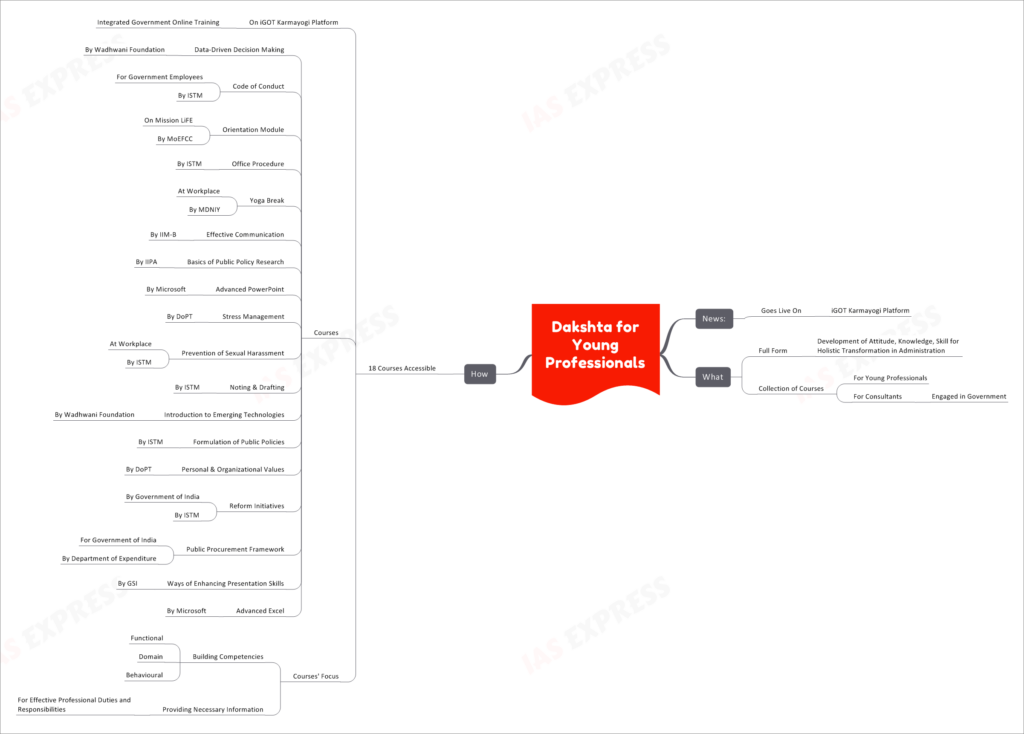 News:
DAKSHTA goes live on iGOT Karmayogi.
What:
DAKSHTA stands for: Development of Attitude, Knowledge, Skill for Holistic Transformation in Administration.
It is a collection of courses for young professionals and consultants engaged in the government.
How:
18 courses are accessible on the iGOT Karmayogi Platform. (iGOT is Integrated Government Online Training)

Data-Driven Decision Making for Government (Wadhwani Foundation)

Code of Conduct for Govt Employees (ISTM)

Orientation Module on Mission LiFE (MoEFCC)

Yoga Break at Workplace (MDNIY)

Effective Communication (IIM-B)

Basics of Public Policy Research (IIPA)

Advanced PowerPoint (Microsoft)

Prevention of Sexual Harassment of Women at Workplace (ISTM)

Introduction to Emerging Technologies (Wadhwani Foundation)

Formulation of Public Policies (ISTM)

Personal & Organizational Values (DoPT)

Reform Initiatives of Govt of India (ISTM)

Public Procurement Framework for GoI (Dept of Expenditure)

Ways of Enhancing Presentation Skills (GSI)

Advanced Excel (Microsoft)

These courses are focused on building functional, domain and behavioural competencies by providing information on subjects necessary for discharging the professionals' duties and responsibilities effectively.
Learn More