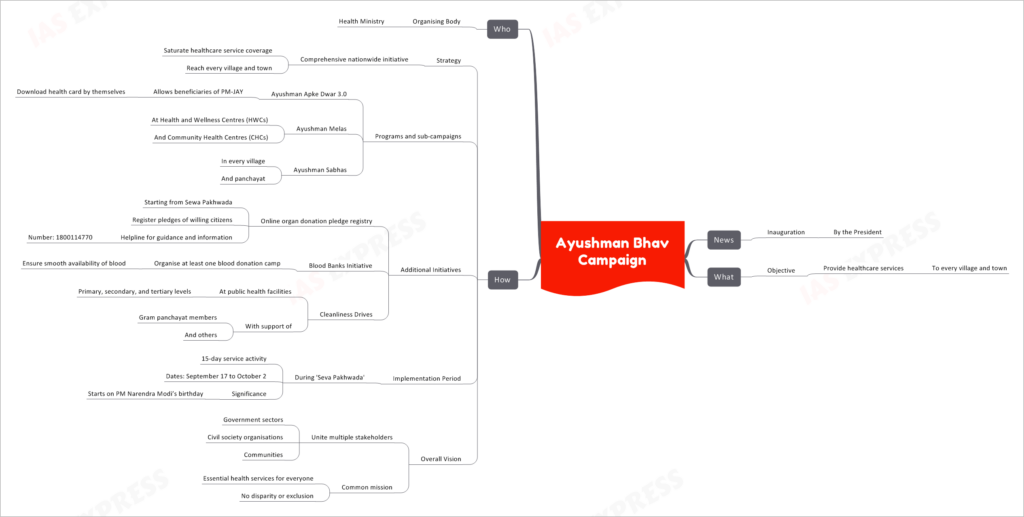 In a significant development, the President inaugurated a groundbreaking healthcare initiative aimed at providing essential healthcare services to every village and town in the country. This initiative, spearheaded by the Health Ministry, comes as a vital step towards achieving inclusive healthcare access for all.
Objective: Universal Healthcare Access
Providing Healthcare Services
The primary objective of this initiative is to ensure that healthcare services reach every village and town across the nation. The focus is on making essential healthcare accessible to all citizens, regardless of their location or socioeconomic status.
How: Strategy and Programs
Comprehensive Nationwide Initiative
The strategy behind this initiative is to create a comprehensive nationwide effort that saturates healthcare service coverage. The aim is to leave no area untouched and ensure healthcare reaches even the most remote regions.
Programs and Sub-Campaigns
To achieve this goal, several programs and sub-campaigns have been launched:
Ayushman Apke Dwar 3.0
This program allows beneficiaries of the Pradhan Mantri Jan Arogya Yojana (PM-JAY) to download their health cards by themselves, streamlining the process and increasing accessibility.
Ayushman Melas
Health and Wellness Centres (HWCs) and Community Health Centres (CHCs) host Ayushman Melas, providing a platform for healthcare outreach and awareness.
Ayushman Sabhas
These gatherings are organized in every village and panchayat to engage the local community and promote healthcare awareness. copyright©iasexpress.net
Additional Initiatives
In addition to the core programs, several supplementary initiatives have been launched:
Online Organ Donation Pledge Registry
Starting during Sewa Pakhwada, citizens can register pledges for organ donation online. A dedicated helpline (Number: 1800114770) offers guidance and information.
Blood Banks Initiative
The initiative aims to organize at least one blood donation camp in each area, ensuring a smooth supply of blood for medical needs.
Cleanliness Drives
Cleanliness drives are conducted at public health facilities across all levels (primary, secondary, and tertiary), with the active participation of gram panchayat members and other community members.
Implementation Period
This extensive initiative is scheduled to take place during 'Seva Pakhwada,' a 15-day service activity from September 17 to October 2. Significantly, it commences on Prime Minister Narendra Modi's birthday.
Overall Vision: Unity and Equality
Uniting Multiple Stakeholders
The overarching vision is to unite multiple stakeholders, including government sectors, civil society organizations, and communities, in a common mission.
Common Mission
The common mission is clear: to ensure essential health services are accessible to everyone without disparities or exclusions. This initiative represents a significant step towards achieving this ambitious goal.
Who: Organizing Body
The Health Ministry is the organizing body behind this transformative healthcare initiative, signaling the government's commitment to improving healthcare access and inclusivity across the nation. copyright©iasexpress.net
Learn More