Solid Waste Management in India – Issues & Responses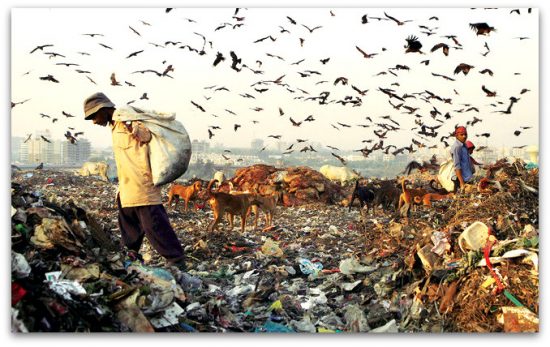 Related Articles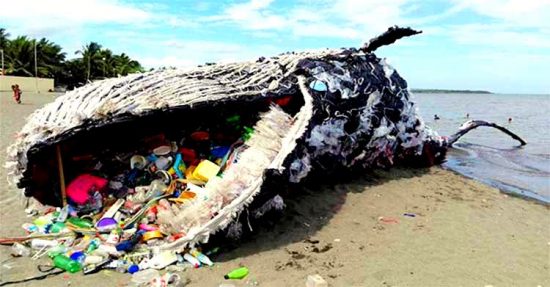 Plastic Pollution is the accumulation of synthetic plastic products in the environment to the point where they create problems for wildlife and their habitats as well as for human populations.
In 1907, the invention of Bakelite brought about a revolution in the materials by introducing truly synthetic plastic resins into world commerce.
However, by the end of the 20th century, plastics have become persistent polluters of different environmental niches, from Mount Everest to the bottom of the sea.
Whether being mistaken for food by animals, flooding low-lying areas by clogging drainage systems, or simply causing considerable aesthetic damage, plastics have attracted increasing global attention as a large-scale pollutant.
Millions of tonnes of plastic enter the seas each year, choking whales and other creatures, much of it in Asia. Plastic pollution has been found across the globe, from the most remote oceanic islands to high Swiss peaks. Microplastics/Microbeads have now also been found in tap water and human food around the world, with unknown implications for health.
This big-picture article explains the following in an analytical manner with a mindmap for quick revision.
What is the magnitude of the plastic pollution problem?
What are the major causes of plastic pollution?
What are the effects of Plastic pollution?
What are some of the international initiatives against plastic litter?
What are India's initiatives?
What are the challenges in tackling plastic waste debris?
What are the solutions?