Financial Action Task Force (FATF), Pakistan & Terror Financing – All You Need to Know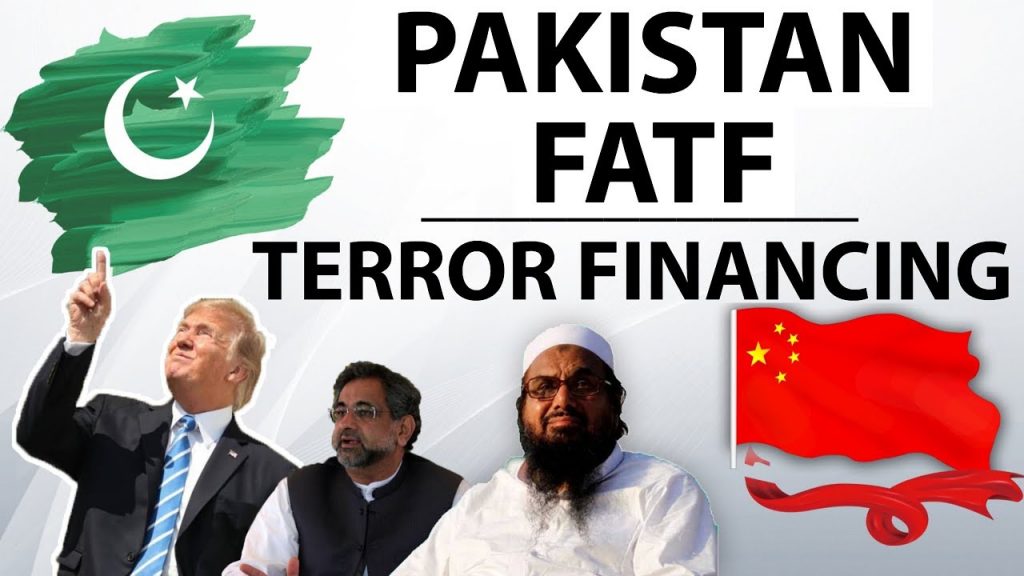 The Financial Action Task Force (FATF), the global watchdog that combats money laundering and terrorist financing, had grey listed Pakistan in June 2018 for not cutting down the finances of terrorist groups within its soil. Greylisting puts Pakistan under international scrutiny to prove its compliance with FATF norms. Notably, the greylisting move was initiated by the US.
Even with greylisting measures, Pulwama terror attack happened in February 2019 = FATF (with India's lobbying) threatens Pakistan that it will be moved to the blacklist due to its failure to comply with the action plan which was due May 2019. Blacklisting could virtually cut all financial flows to Pakistan.

Mindmap Learning Programme (MLP)
Absorb information like a sponge!
What is the Financial Action Task Force (FATF)?
FATF was established in 1989 by the western G7 nations, with headquarters in Paris.
It acts as an international watchdog on issues of money-laundering and terrorist financing.
It has 37 members including all 5 permanent members of the UN Security Council, and other countries with significant economic influence.
Two regional organisations – the Gulf Cooperation Council (GCC) and the European Commission (EC) are also its members.
Saudi Arabia and Israel are observer nations (partial membership).
Indian became a full member in 2010.
How FATF works?
It works on a peer reviewing model.
It is empowered to curtail the financing of UN-designated terrorist groups.
It can publicly censure nations that are not abiding by its norms = make it difficult for the concerned nations to source financial flows internationally = restrain them economically.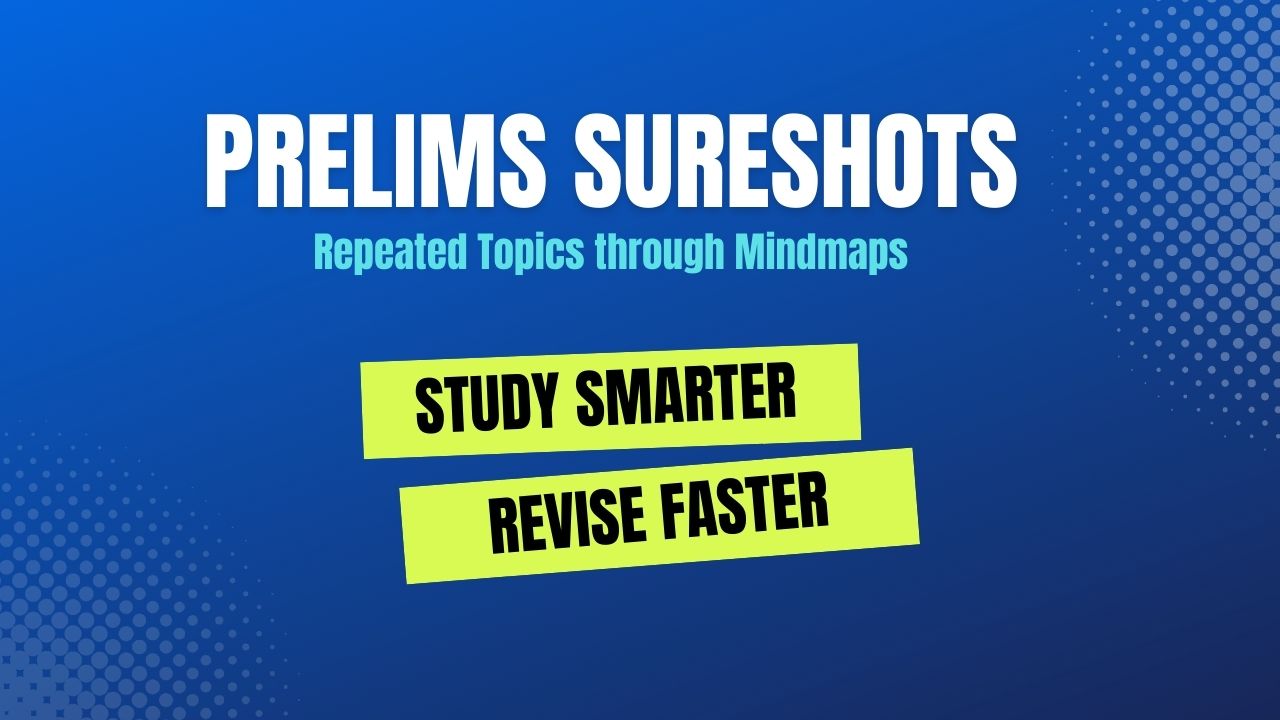 What are the greylist and blacklist?
FATF maintains 2 different lists of countries –
Grey List – those that have deficiencies in their Anti-Money Laundering and Countering Financing of Terrorism (AML/CTF) regimes, but they commit to an action plan to resolve these loopholes.
Blacklist – those that do not end up doing enough to combat money laundering and terrorist financing.
Once the country is blacklisted, FATF calls on other countries to apply increased due diligence and countermeasures, increasing the cost of doing business in the country and in certain cases severing it all together.
Currently, only 2 countries are placed on the blacklist – Iran and North Korea – and seven on the grey list, including Pakistan, Sri Lanka, Syria, and Yemen.
What is the issue with Pakistan?
Pakistan is particularly vulnerable to pressures from FATF due to multiple UN-designated terrorist groups operate from its soil. Notable among them are the Afghan Taliban, Haqqani Network, Lashkar-e-Taiba (LeT) and Jaish-e-Mohammad (JeM).
Pakistan claims that it is doing all it can to prevent terrorism emerged from its soil. However, it does not recognize India-centric groups like JeM and LeT as terrorists. These groups were publicly making calls for promoting unrest in India.
Furthermore, there is enough evidence to prove their role in the Pathankot attack and the 26/11 Mumbai attack. In spite of these, Pakistan argues that there is no conclusive proof for such attacks.
Why the US initiated the move?
The us-backed regime in Kabul is witnessing rising threats from the Taliban who are operating with Pakistani support.
In order to save the regime, the US had strengthened its troops in Afghanistan and also working to strengthen the Afghan armed forces.
Also, the US has cut defence and economic assistance to Pakistan for being soft on terrorist groups that operate from its soil.
In line with these measures, the US initiated moves at FATF greylisting Pakistan.
It has to be noted that, the US and its NATO allies are more concerned with the groups affecting Afghanistan rather than the ones focussed on India.
What are the implications of placing Pakistan on FATF watchlist?
Placing Pakistan on FATF watchlist could deal a blow to its economy = making it harder for foreign investors and companies to do business in the country.
It could increase Pakistan's risk profile and some financial institutions would be concerned about transacting with Pakistani banks and counterparties. It will be difficult for Pakistan to get foreign loans from the IMF, World Bank or Asian Development Bank.
It would worsen the country's macroeconomic position which is already under pressure due to a widening trade deficit and falling foreign exchange reserves.
It could also lead to a downgrade in Pakistan's debt ratings, making it more difficult to tap into the international bond markets.
Some experts argue that it would be counterproductive to place Pakistan on the watch list since it could hurt its capability to fight terrorism.
Has Pakistan changed with external Pressures?
Pakistan has conducted Operation Zarb-e-Azb. It was a joint military offensive conducted by the Pakistan Armed Forces against different militant groups to bring peace and tranquility in the region
This has brought about social stability in Pakistan when compared to 6 to 7 years ago.
With sustained US pressure, changes can be seen on Afghanistan's front.
However, Pakistan has not made Policy amendments when it comes to India.
Why has Pakistan failed to comply with or curtail terror funding?
Pakistan has been claiming its economy is highly cash driven = they are not able to control cash transactions that are boosting terrorism
Jamaat-ud-Dawa has been on the UN sanctions list in terms of financial transactions and one of its affiliated groups listed by the United Nations has built up huge ambulance service. So, with JuD running a number of social and development programs all across Pakistan, it is gathering popular support from different sections of society. So, Pakistan administration is not able to control the spread.
System of denial and mindset in Pakistan that everything seems to be fine but the world is just targeting them.
What is the way forward?
FATF developments have frustrated many in Pakistan. However, no political party seems to be capable of asking the military to end its support for terrorists. Due to this, all major economies must be persuaded to boycott Pakistan. More importantly, Pakistan should democratize its politics and military rule should be restricted.
While China might continue to support Pakistan financially, its funding model has been only rising Pakistan's debt burden. Considering this, Pakistan will unavoidably have to seek a bailout from international organisations such as the IMF and World Bank. So consensus needs to be strengthened for not providing any bailout unless terror infrastructure is dismantled by Pakistan.