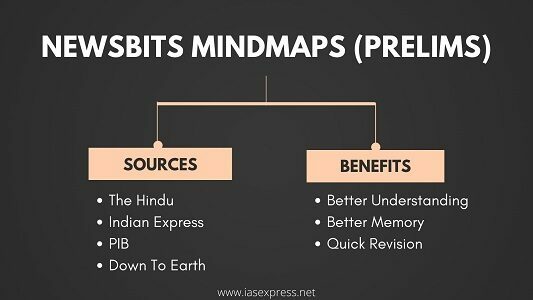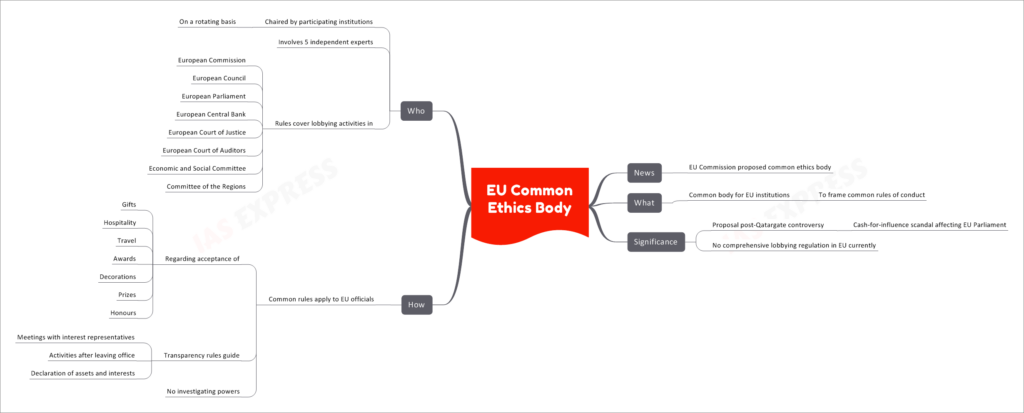 News:
The EU Commission has proposed a common ethics body for EU officials.
What:
It is a proposed common body that would frame common rules of conduct for institutions under the EU.
Significance:
The proposal comes after the Qatargate controversy i.e. a cash-for-influence scandal that affected the EU Parliament last year.
EU doesn't have any comprehensive lobbying regulation at present.
How:
The common rules of conduct would apply to EU officials with regards to acceptance of:
It would set transparency rules to guide

Meetings with interest representatives

EU officials' activities after leaving their office

Officials' declaration of assets and interests

However, it wouldn't have any investigating powers.
Who:
It would be chaired by the participating institutions on a rotating basis.
It would involve 5 independent experts.
The rules would cover lobbying activities in:

European Court of Justice

European Court of Auditors

Economic and Social Committee