[Editorial] Taxing Cryptocurrency Transactions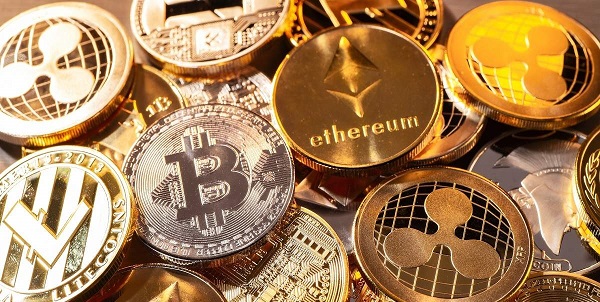 What is the current state of cryptocurrency?
Though the RBI has been favouring a complete ban on cryptocurrency, they continue to proliferate.
This is notwithstanding the eventual introduction, in the Parliament, of the

Cryptocurrency and Regulation of Official Digital Currency Bill.

Estimates suggest that some 1

0 crore Indian

s have already invested in cryptocurrencies with investments

exceeding $10 million

in total.
What are the implications from tax perspective?
This trend of investment means that there is a

potential avenue for generating tax revenue

. However, the tax authorities face a Herculean task in

tracking

and

taxing

transactions involving cryptocurrencies.
The 1961 IT Act (Income Tax Act) doesn't specifically mention cryptocurrency, but it casts a wide net to bring crypto transactions under its purview.
Cryptocurrency trading may be considered as

transfer of a 'capital asset'

, which is taxable under the

head of 'capital gains'.

If the cryptocurrencies are

held as stock-in trade

by the people and they are

traded frequently

, they will attract taxation under the

head of 'business income'

.
If one were to argue that cryptocurrency transaction doesn't fall under either of these categories,

Section 56 of IT Act

would come into play i.e. such transactions would be taxable under the

head of 'other sources of income'.

However, this isn't sufficient to enable taxation of cryptocurrency transactions. A

simple but effective tax regime

is needed for cryptocurrencies as they are unlike other asset classes given how they are stored and traded virtually. The various challenges associated with the crypto must be addressed to streamline the process.
What are the challenges?
Absence of

explicit tax provision

:

This has resulted in

uncertainty

and the adoption of

various interpretations

with regards to the

computation mode

, determination of

applicable tax rates

and

tax heads

,

loss and carry forward,

etc.
Eg: lack of clarity about the income head under which

trading of self-generated cryptocurrency

(through mining, air drop, etc.) is to be taxed. If taxed under

capital gains,

there are questions about what the

acquisition cost

is (for computation purpose). While this acquisition cost could be taken as the

fair market value

of that particular cryptocurrency (on date of generation), there are again questions on how such a value can be arrived at. The crypto-exchanges don't provide the

consistent rates

and hence determining the fair market value would be difficult.
There are also divergent views on whether such incomes should be considered as

'business income'

or

'other sources of income'

– which are taxed at

individual tax rate slabs.

There is a lack of clarity on how the

value of cryptocurrency

received as

payment for goods and services

should be determined.

Identification of

tax jurisdiction:

People could engage in multiple cryptocurrency transactions, spanning

several countries,

and could store cryptocurrencies in

online wallets

on

foreign servers.

In this light, it is difficult to determine the correct tax jurisdiction for such transactions.
Consequently, it becomes difficult to determine which jurisdiction's

tax laws

apply and what

type of tax treatment

should be effected on the transactions. This is especially so because of the

differing tax treatment

of crypto assets in various countries- including a

general ban

in some countries.

Anonymity

:

In cryptocurrency transactions, the

identity of the transacting party

tends to remain anonymous as

crypto-addresses

have a string of

alphanumerical characters

(not the party's identity).
This is exploited by

tax evaders

to park black money abroad and fund terrorism and other criminal activities.

Lack of

third party information:

This makes it difficult to scrutinize and identify cases of

tax evasion.

CASS

or

Computer Aided Scrutiny Selection

of assessments an efficient enforcement tool used by the IT department in which

taxpayers' returns

are selected inter alia based on information from 3rd party intermediaries like banks.
In case of cryptocurrency transactions, intermediaries like wallet providers, network operators, exchanges and miners are

unregulated

. In this case, gathering such information is difficult.
This information vacuum mean that authorities don't have much options for

verifying crypto transactions

that do get reported. They are forced to depend entirely on the information provided by the taxpayer.

Lack of traceability:

Even if intermediaries are regulated and KYC norms are followed in the cryptocurrency ecosystem, there is a possibility that physical currency or goods/ services could be

exchanged

for cryptocurrencies.
Such transactions are

difficult to trace

and enable tax evasions.
What is the way ahead?
Need to put in place

clear income tax laws

pertaining to cryptocurrency transactions. These should incorporate

detailed statutory provision

s including

definitions

of crypto assets (for taxation purpose) and

guidelines

to address

major taxable events

and

income forms

associated with cryptocurrencies.
Need to undertake

extensive awareness creation campaigns

about these laws among the taxpayers.
To prevent cryptocurrency transactions going unreported, the practice of

separate mandatory disclosure requirements

in

tax returns

(like in the USA) should be adopted for the taxpayers and the intermediaries.
The

existing international legal framework

for

information exchange

should be strengthened to enable smooth collection and sharing of information on cryptocurrency transactions. This will help with linking digital profiles of cryptocurrency holders with

real identities.

Need to impart

training on blockchain technology

to t

ax authorities

. The

UNODC CMLS

(UN Office on Drugs and Crime's 'Cybercrime and Anti-Money Laundering' Section) has developed a

unique training module

to help equip tax officers with necessary understanding on the underlying tech.
Tax authorities must be equipped with the latest forensic software such as

Elliptic Forensics Software

(used by the

US Internal Revenue Service

) and the

GraphSense

(used in the

EU

). These softwares can analyse large volumes of transactions to identify

suspicious cases.
Conclusion:
Cryptocurrencies are here to stay and are set to cause a disruption in the taxation sphere. To create a clear, adaptive and constructive regulatory environment for the cryptos, the tax regime must be streamlined.