Contempt for Labour- diluting labour laws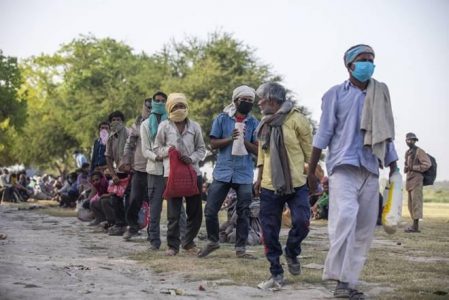 Madhya Pradesh and Uttar Pradesh relaxed legal provisions of labour laws in an attempt to attract more investment and boost economic activity. Several states are expected to follow their example.
What has Madhya Pradesh done?
The state has amended several labour laws in an attempt to boost economic activity.
Factories Act amended: In accordance with the section 5 of the act, which provides for a 3 months exemption from its provisions in case of 'public emergency'. Here, public emergency has been loosely defined as threat to security due to war/ external aggression. This will allow:
Extension of working hours to 12 hours (from the present 8 hours).
Extend weekly duty to 72 hours.
Exemption from inspection of factories for 3 months.
3rd party inspection of factories, etc.
What has Uttar Pradesh done?
UP government has approved an ordinance to suspend many of its labour laws for 3 years.
However, the suspension does not apply to several laws:
Laws concerning construction workers
Laws concerning payment of wages
Laws concerning compensation to workmen for accidents while on duty.
What is the centre's position with regards to labour?
Changes in how such labour laws operate require centre's assent.
The central government has been pursuing an agenda of labour reform by consolidation of the various labour laws in India into 4 codes:
Code on industrial relations
Code on occupational safety, health and working conditions
However, the centre has been unable to protect the most vulnerable sections and the labour class from the impacts of the COVID-19 pandemic and the lock down conditions.
The centre's focus, in the initial phase, has been on dealing with the health crisis.
What are the pros?
Relaxed regulations will help attract more investments into the states.
Enable revival of economy after the lock down's relaxation.
Will boost employment rates.
What are the cons?
Granting exemption from legal provisions meant for safeguarding labourers is perverse and amoral.
Might relieve industries of elementary duties like provision of drinking water, first aid boxes, protective equipment, etc.
The move may suspend requirements like restrooms, cleanliness, lighting, ventilation, canteens and crèches.
Source: The Hindu
Learn More