[Editorial] Conversion Therapy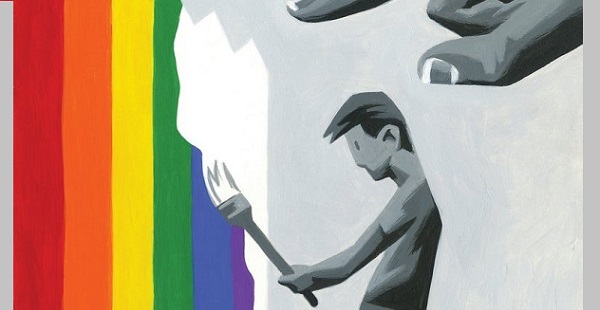 What is conversion therapy?
Conversion therapy or reparative therapy refers to a range of practices that are falsely supposed to change an individual's gender identity/ sexual orientation/ gender expression.
These practices are used to target the youth of the LGBTQ+ community i.e. lesbian, gay, bisexual, transgender, queer, intersex, asexual, etc.  
This therapy can include psychiatric treatment, psychosomatic drugs, electroshock therapy or even violence and exorcism.
According to American Academy of Child and Adolescent Psychiatry, such therapies are based on the false premise that gender diverse identities and homosexuality are pathological.
These practices are dangerous and discredited. It could lead to adverse effects like anxiety, trauma, drug abuse, depression or even suicide.

What are the recent developments?
The NMC/ National Medical Commission, the apex regulatory body for medical professionals, recently announced that 'conversion therapy' will now be counted as professional misconduct.
NMC has also written to all State Medical Councils informing them that they are now allowed to take disciplinary action against those professionals performing such therapy.
In July, the Madras High Court had directed NMC to notify conversion therapy as professional misconduct. Following this, NMC's Ethics and Medical Registration Board decided to label the practice as misconduct under the Indian Medical Council (Professional Conduct Etiquettes and Ethics) Regulations, 2003.
In June 2021, the Madras High Court gave guidelines, pending adequate legislative action, for the police, social welfare ministries and the medical council for the protection of LGBTQ+ community.
Why is this significant?
The recent NMC announcement is a significant step in eliminating quackery.
The mainstream medical community has rejected conversion therapy for decades now. The American Academy of Child and Adolescent Psychiatry says that there is neither scientific backing nor clinical utility for conversion therapy.
However, the social bias and discrimination against the LGBTQ community, have led to the continuation of this harmful practice.
This practice has been especially deleterious for minors. The American Academy of Child and Adolescent Psychiatry says that such therapies mustn't be a part of any behavioural health treatment of children and adolescents.
What is the way ahead?
If the 2018 decriminalization of homosexuality was a 1st step, the recent move by NMC is another small step towards improving inclusivity in the society.
However, a lot more needs to be done to make the community feel safer.
We need to take a cue from Canada, which banned conversion therapy, and bring in clarity on the action that is to be taken against violators and their punishment.
Reforming the society's mindset starts with the education sector. Medical textbooks, prescribed in 2018, still consider lesbianism as 'a perversion' and an 'act of mental degenerates'.
Change also needs to take place at societal level and should be complemented by laws that are better tailored to suit the community's needs than the present Transgender Persons (Protection of Rights) Act.
Conclusion:
While the recent step by NMC is a significant one towards improving inclusivity and eliminating quackery, Indian society and its institutions still have a long road ahead. There is a pressing need to acknowledge the 'variability of human beings'. Irrespective of gender identity and sexual orientation, every person deserves equal respect.
Practice Question for Mains:
What is conversion therapy? Why did the NMC label it as 'professional misconduct'? (250 words)