Drug Abuse in India – Everything You Need to Know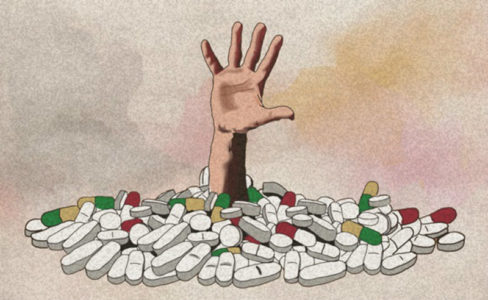 The COVID-19 crisis has exposed our fragility, with health systems strained and social safety nets stretched to the limit. The economic downturn caused by the global pandemic may drive more people to substance abuse or leave them vulnerable to involvement in drug trafficking and related crime. According to the World Drug Report, 2020 published by UN Office on Drugs and Crime (UNODC) recently, about 269 million people used drugs in 2018, which was 30% more than the 2009 figure, with adolescents and young adults accounting for the largest share of users and also, it has highlighted the possible consequences of COVID-19 on the production, supply and consumption of illicit drugs. An Annual Action Plan for 2020-21 called Nasha Mukt Bharat was e-launched for the 272 Most Affected Districts by Minister of State for Social Justice and Empowerment on the occasion of "International Day Against Drug Abuse and Illicit Trafficking". In this context, let's make a detailed examination of the issue of drug abuse in India.

Mindmap Learning Programme (MLP)
Absorb information like a sponge!
What is meant by Drug Abuse?
Drug abuse is a process of misuse of drugs through various ways, addicts are using a substance which is easily available like cough syrups, pain killer ointments, glue, colophony, paints, gasoline and cleaning fluids. Whitener, alcohol, tobacco, hard and soft drugs are commonly being used by street and working children.
What are the forms of Drug Abuse?
Drugs are being used in various forms. We can categorize it in three ways.
The first category is drugs which are being used usually like – cough syrups, pain killer ointments.
The second category is of those things which are being used for intoxication like – alcohol, tobacco, cocaine, heroin, cannabis, opium.
The third category is of those things which is not an alcohol or drug, but it can be used for intoxication like – glue, colophony, paints, gasoline and cleaning fluids, whitener.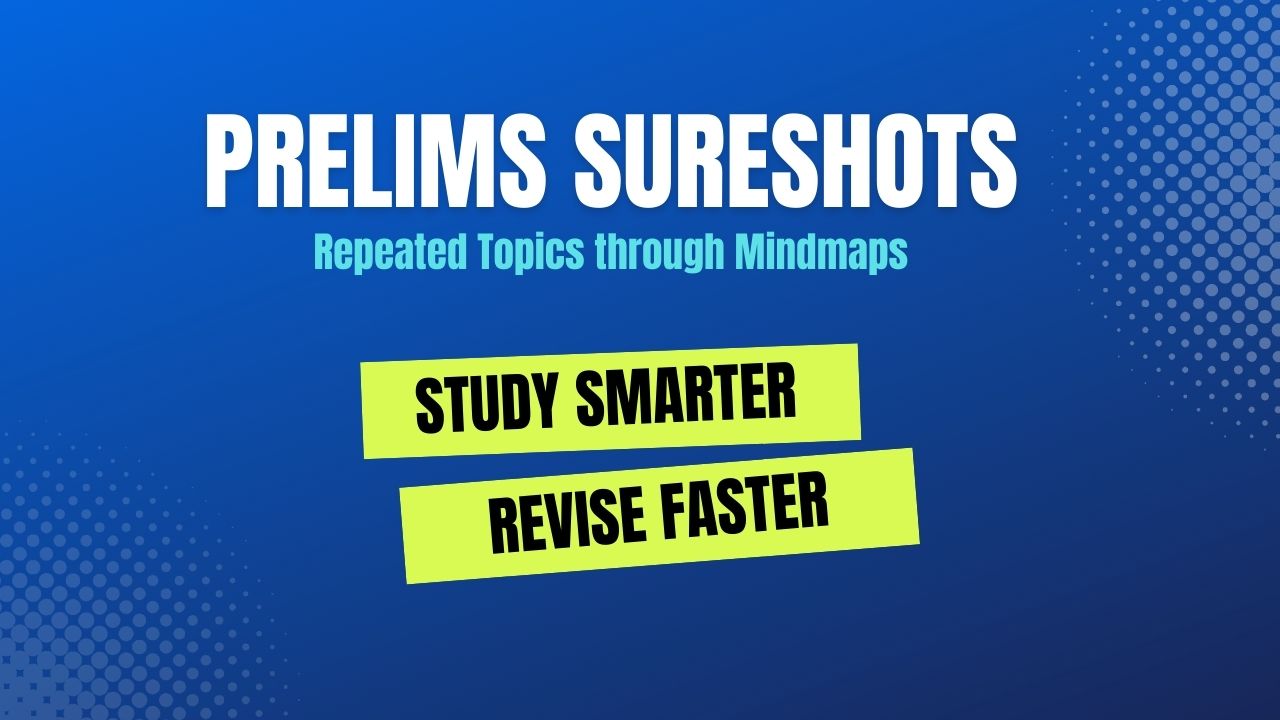 Causes of Drug Abuse in India
There are various causes of drug abuse in India, it can be categorized as social, economic and mental causes.
1. Social Causes:
A poor relationship with parents is responsible for drug abuse among children, in most of the families we can see a huge lack of communication between child and parents and these things leads the child towards drug abuse.
Sometimes we can see it become a trend among friends to take drugs by the influence of those friends who is usually taking drugs.
Unusual lifestyle is also responsible for drug abuse, usually it is found in sex workers, transportation workers and street children.
2. Economic Causes:
In India poverty is a curse because it creates various problems one of them is drug abuse, financial worries lead people towards drug abuse because of mental pressure.
People are producing narcotic drugs to increase income, so the production of narcotic drugs is responsible for the misuse of drugs.
3. Mental Causes
There are mental causes which lead a person towards a drug abuse situation of sadness, depression and stress are common causes of drug abuse.
Sometimes users are misusing drugs because of low self-respect.
Nowadays, academic pressure is also creating stress because of this the people are misusing drugs.
Health Issues Involved with Drug Abuse
Abuse of the drug is injurious to health and it is very important to make young people aware of the danger of misuse of the drug. It may be a cause of various diseases like HIV/AIDS, heart attack, cancer etc.
Drug abuse may decrease the memory of the user and it can take the life of the user.
Impact of Drug Abuse in India
Drug abuse is a stigma for every country, especially it is very bad for developing countries like India.
In India, drug abuse is a big problem. It creates the branches of problems like poverty, unemployment, irresponsibility towards the family and domestic violence.
It has turned to be a major issue in India, especially in state like Manipur, Mizoram, Nagaland, Himachal Pradesh, Punjab, Haryana and Western Rajasthan. Punjab with Manipur at the top of this list.
At present, drug abuse is being seen as a complex problem because it is internally linked with other serious crimes such as organized crimes, human trafficking and money laundering.
Constitutional and Statutory Provisions in India
Indian Constitution has also prohibited the misuse of drugs, under Article 47 it is the responsibility of the state to prohibit the misuse of drugs.
Through this mandate three central Acts has been enacted which are – Drugs and Cosmetics Act, 1940, The Narcotic Drugs and Psychotropic Substances Act, 1985 and the Prevention of Illicit Traffic in Narcotic Drugs and Psychotropic Substances Act, 1988. Besides these problems and preventive measures, we are still facing the problem of drug abuse.
The Indian legislature is constantly trying to eliminate the problem of misuse of drugs by making the law to achieve the goals of international treaties and conventions under which India is a signatory country. These international treaties and conventions are
Convention on Narcotic Drugs, 1961.
Convention on Psychotropic Substances, 1971.
Convention against Illicit Traffic in Narcotic Drugs and Psychotropic Substances, 1988.
Transnational Crime Convention, 2000.
Government efforts to curb this growing menace
Nasha Mukt Bharat: Annual Action Plan 2020-21
It was Launched on the occasion of "International Day Against Drug Abuse and Illicit Trafficking" by the Ministry of Social Justice and Empowerment.
It would focus on 272 most affected districts and launch a three-pronged attack combining efforts of the Narcotics Bureau, Outreach/Awareness of Social Justice and Treatment through the Health Dept.
The Action Plan has five key components:

Awareness generation programs
Focus on Higher Educational institutions, University Campuses and Schools
Community outreach and identification of dependent population
Focus on Treatment facilities in Hospital settings
Capacity Building Programs for Service Provider

Based on the finding of the National Survey on Extent and Pattern of Substance Use in India and list of districts which are vulnerable from the supply point of view provided by Narcotics Control Bureau, the Ministry of Social Justice and Empowerment would undertake
The major objectives of the intervention programs in vulnerable districts across the country are:

Reach out to Children and Youth for awareness about the ill effect of drug use
Increase community participation and public cooperation
Supporting Government Hospitals for opening up De-addiction Centers in addition to existing Ministry Supported De-addiction Centers (IRCAs)
Conducting training programs for participants.

The Ministry has also set up a 24×7 National Toll-Free drug de-addiction helpline number 1800110031 to help the victims of drug abuse, their family and society at large.
COVID-19 and Drug Abuse in India
India, which has seen one of the most severe and completely unplanned lockdowns in the world, is already facing a potential boom in drug usage since millions have lost their jobs in the past six months, with little prospect of finding any alternatives or any savings to fall back on.
Officials and experts have warned that these people are amongst the most vulnerable to turn to drug usage as a way to deal with their hardships.
The other set of vulnerable people is the current users and addicts who have been driven to the edge over the past six months as the lockdown has not only kept the users indoors, but also impacted the supply of drugs.
This sent alarm bells ringing in Punjab and Haryana, two of the most hard-hit states in the country as high levels of prosperity on the back of booming farming has turned thousands of youth in these two states into drug addicts.
The situation is particularly severe in Punjab, where 18 of the 22 districts have been identified by the Narcotics Control Bureau as amongst the districts most impacted by substance abuse. For Haryana, the picture is only marginally better with 10 of its 22 districts figuring in the list.
Since the outbreak of the pandemic over four months ago, Punjab has seen a 23 per cent rise in the number of drug addicts registered with the state government for receiving de-addiction treatment.
In India, the real threat posed by substance abuse has been underestimated for long due to unreliable processes used during surveys conducted to establish the real scale of the problem. However, a broader survey, conducted by the UNODC last year, with interviews with over 500,000 persons, led to a spike.
Another survey conducted by the All India Institute of Medical Sciences (AIIMS) estimated that about 850,000 Indians inject drugs, about 460,000 children and 1.8 million adults need help for inhalant dependence and 7.7 million Indians require help for opioid dependence and the prevalence of opioid use in India is three times the global average.
The coronavirus pandemic will hit the drug users on two distinct fronts

One is that the economic and social hardships will lead to psychological disorders, making more people to turn to drugs as an escape from the harsh reality.
The other and perhaps equally dangerous, if not more, is that the entire focus of the government's health care program is now tackling coronavirus, it has taken its eyes off the ball in several other healthcare issues such as immunization drives, treatment for other communicable diseases as well as drug de-addiction programs.
Way Forward
A national action plan on substance abuse is required.
There is a need for counselling and rehabilitation for a child and a drug addict affected by drug abuse.
The communication between parents and child needs to increase and improve.
There should be coordination between the multiple bodies which are established to fight with drug abuse.
There is an immediate need to make awareness among people about drug abuse.
The improper policy of the government for youngsters is also responsible for drug abuse, so there is a need for proper policy in favour of youngster's lifestyles which could reduce the social, mental, educational and economic pressure.
Also, there is a need for proper control over the manufacture, distribution and import and export of chemicals which can be used illicitly.
Identification of drug users at an early stage is required to take corrective measures.
The Narcotic Drugs and Psychotropic Substance Act do not make adequate distinctions between a casual drug user, a hardened addict, a petty peddler and a seasoned drug trafficker, so there should be a proper demarcation between these four types of drug abusers.
This Act does not make any meaningful distinctions between hard and soft drugs which is the reason why many drug users resort to hard drugs. So there is a need for different punishments for soft and hard drugs.
Conclusion
Keeping the larger threat posed by drug menace in the country, it is high time for India to spread more awareness among the public, particularly among youth about the ill effects of drug abuse and need to create adequate infrastructure for treatment, rehabilitation and harm reduction for the victim of the drug abuse.
Practice Question for MAINS
As we seek to overcome and recover from the COVID-19 crisis, our societies cannot risk compounding illicit drug threats through inattention and neglect. Discuss (250 Words)