[In-depth] India and Free Trade Agreements (FTAs) – Prospects and Challenges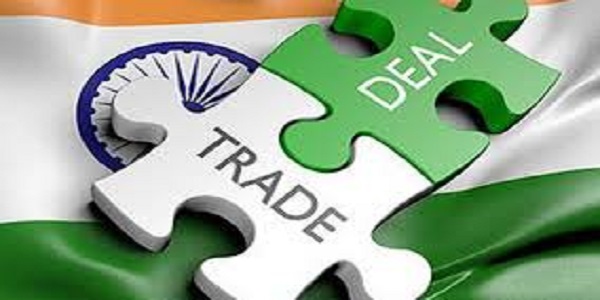 India is in talks with several countries such as the UK, Israel and Australia on signing individual Free Trade Agreements (FTAs) with each of them. Sealing such deals will give a boost to the Indian economy and offer huge benefits to the producers, workers and consumers of all the participating countries. As the global economy integrates and expands, FTAs will play a decisive role in making the world economies buoyant of which India is an important player.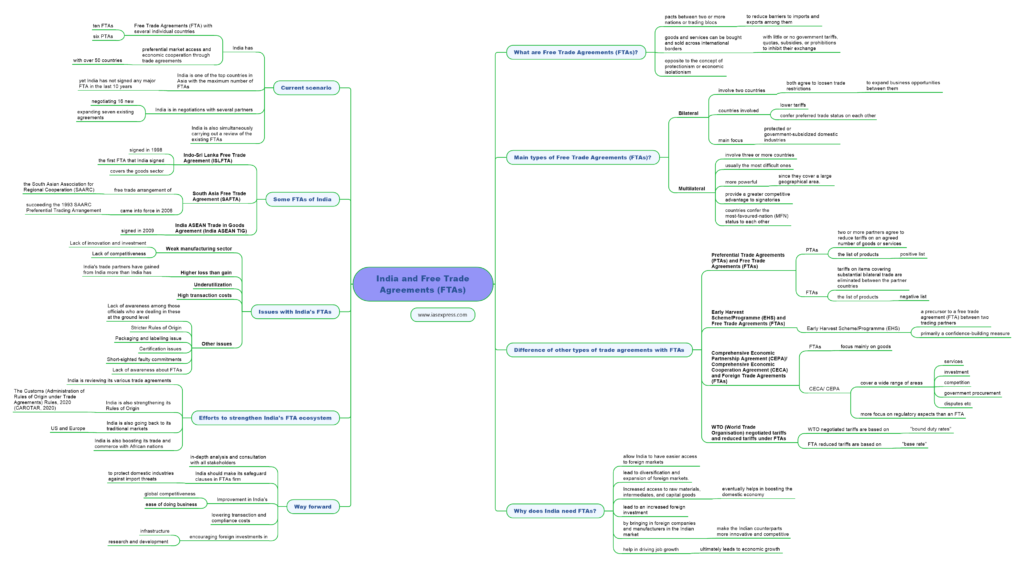 Mindmap Learning Programme (MLP)
Absorb information like a sponge!
What are Free Trade Agreements (FTAs)?
Free Trade Agreements (FTAs) are pacts between two or more nations or trading blocs to reduce barriers to imports and exports among them.
Under FTAs, goods and services can be bought and sold across international borders with little or no government tariffs, quotas, subsidies, or prohibitions to inhibit their exchange.
The concept of FTAs is opposite to the concept of protectionism or economic isolationism as they help in the integration of different economies.
FTAs normally cover trade in goods (such as agricultural or industrial products) or trade in services (such as banking, construction, trading etc.).
They can also cover other areas such as intellectual property rights (IPRs), investment, government procurement and competition policy, etc.
What are the main types of Free Trade Agreements (FTAs)?
Bilateral

These involve two countries where both agree to loosen trade restrictions to expand business opportunities between them.
The countries involved in such agreements lower tariffs and confer preferred trade status on each other.
The main focus of such agreements is protected or government-subsidized domestic industries. These generally include automotive, oil, or food production industries.

Multilateral

These involve three or more countries and are usually the most difficult ones to negotiate since more participants require accommodation of several varied and specific demands.
These are considered to be more powerful since they cover a large geographical area.
These provide a greater competitive advantage to signatories.
In such agreements, countries confer the most-favoured-nation (MFN) status to each other allowing the countries to negotiate for the best mutual trade terms and lower tariffs.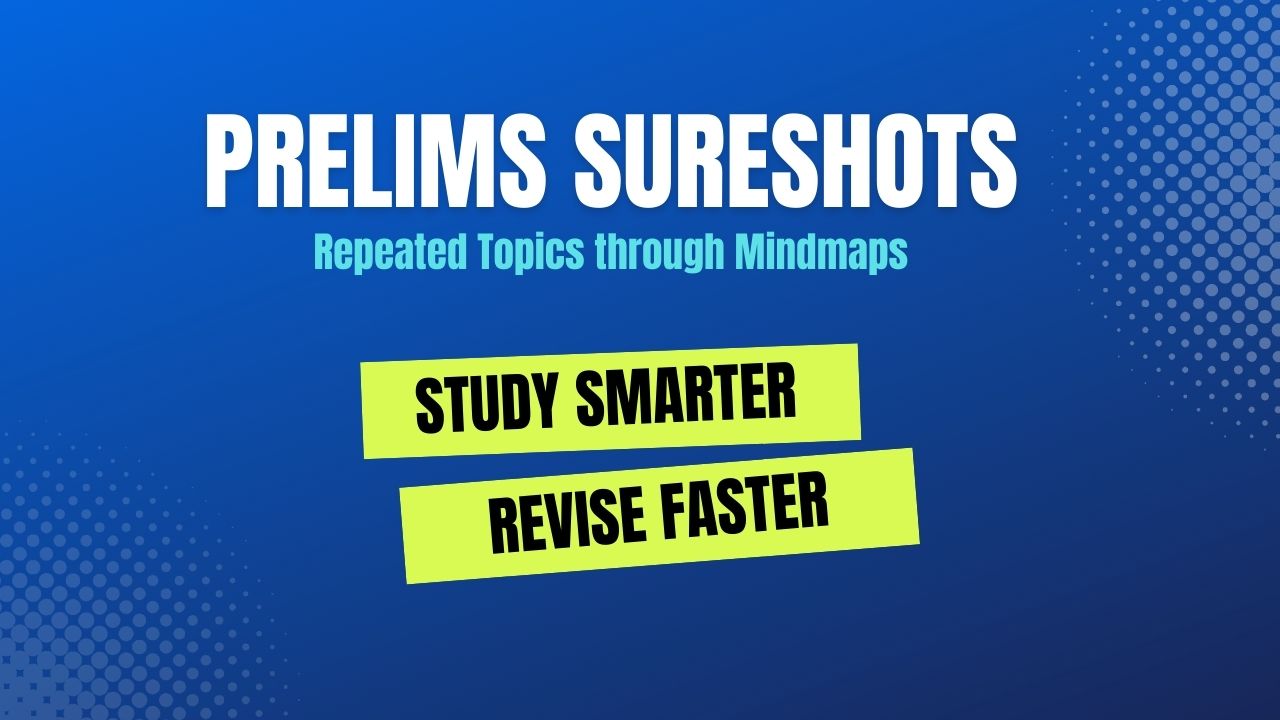 How are Free Trade Agreements (FTAs) different from other types of trade agreements?
Difference between Preferential Trade Agreements (PTAs) and Free Trade Agreements (FTAs)

In PTAs, two or more partners agree to reduce tariffs on an agreed number of goods or services. However, in FTAs, tariffs on items covering substantial bilateral trade are eliminated between the partner countries.
In PTAs, the list of products on which the partners agree to reduce duty is called a positive list whereas in an FTA there is a negative list on which duty is not reduced or eliminated. Thus, FTAs usually cover more goods on which duty is to be reduced as compared to PTAs.

Difference between Early Harvest Scheme/Programme (EHS) and Free Trade Agreements (FTAs)

An early harvest scheme is a precursor to a free trade agreement (FTA) between two trading partners.
It helps the two trading countries to identify certain products for tariff liberalisation pending the conclusion of an FTA negotiation.
It is primarily a confidence-building measure. It prepares the trading partners for even bigger economic engagement.

Difference between Comprehensive Economic Partnership Agreement (CEPA)/ Comprehensive Economic Cooperation Agreement (CECA) and Foreign Trade Agreements (FTAs)

FTAs, in general, focus mainly on goods while CECA/ CEPA cover a wide range of areas such as services, investment, competition, government procurement, disputes etc.
A CECA/CEPA puts more focus on regulatory aspects than an FTA and thus a CECA/CEPA encompasses mutual recognition agreements (MRAs) that cover the regulatory regimes of the partners.

Difference between WTO (World Trade Organisation) negotiated tariffs and reduced tariffs under FTAs

The WTO negotiated tariffs are based on "bound duty rates" whereas FTA reduced tariffs are based on "base rate".
Bound tariffs are the maximum tariff rate for a given product that a country has committed not to exceed while the "base rate" is the applied MFN duty of any year which is decided mutually.
In an FTA, tariff reduction is generally undertaken relating to the "base rate" i.e., from the applied MFN tariffs (tariff rates a country applies to imports from all trading partners that are members of the World Trade Organization (WTO) unless the country has a preferential trade agreement).
Why does India need FTAs?
FTAs allow India to have easier access to foreign markets.
FTAs also lead to diversification and expansion of foreign markets.
Increased access to raw materials, intermediates, and capital goods eventually helps in boosting the domestic economy.
FTAs may also lead to an increased foreign investment since a business entity located in a non-FTA member country may try to locate its plant in India due to its improved business environment.
FTAs by bringing in foreign companies and manufacturers in the Indian market may make the Indian counterparts more innovative and competitive. In short, it may help in improving the quality of Indian goods and services.
FTAs also help in driving job growth which ultimately leads to economic growth as well.
Current scenario
India has preferential access, concerning economic cooperation and Free Trade Agreements (FTA) with several individual countries.
India now has in place ten FTAs and six PTAs (preferential trade agreements).
India has signed bilateral trade deals in the form of the Comprehensive Economic Partnership Agreement (CEPA)/ Comprehensive Economic Cooperation Agreement (CECA)/FTA/Preferential Trade Agreements (PTAs) with various groups/countries.
Presently, India shares preferential market access and economic cooperation through trade agreements with over 50 countries.
Although India is one of the top countries in Asia with the maximum number of FTAs either in operation or under negotiation or proposed yet India has not signed any major FTA in the last 10 years when the cumulative number of regional trade agreements in force globally has increased from 224 to 350.
The Ministry of Commerce & Industry has undertaken a major drive to identify and push 31 commodities through 200 countries with a targeted $400 million exports for FY22 and has laid down a roadmap for a targeted $1 trillion goods exports and $700 billion of services exports by FY28.
In recent years, India is in negotiations with several partners both at the bilateral and regional levels to boost export-oriented domestic manufacturing.
India is negotiating 16 new and expanding seven existing agreements, including with trading partners such as Canada, the EU, the US, alongside Australia and the UK.
Meanwhile, India is also simultaneously carrying out a review of the existing FTAs with South Korea, Japan and ASEAN on the ground of India's rising trade deficit with these trading partners.
Some FTAs of India
Indo-Sri Lanka Free Trade Agreement (ISLFTA)

It was signed in 1998 and was the first FTA that India signed.
It covers the goods sector.
Under this FTA, the main Indian exports to Sri Lanka are Petroleum (Crude and Products), transport equipment, cotton, yarn fabrics, sugar, drugs, pharmaceuticals & fine chemicals.
The main Sri Lankan exports to India include spices, electrical machinery except for electronic, transport equipment, pulp & waste, natural rubber and paper board.

South Asia Free Trade Agreement (SAFTA)

It is a free trade arrangement of the South Asian Association for Regional Cooperation (SAARC).
It came into force in 2006, succeeding the 1993 SAARC Preferential Trading Arrangement.
The signatories include Afghanistan, Bangladesh, Bhutan, India, Maldives, Nepal, Pakistan and Sri Lanka.
As per Ministry of Commerce and Industry data, the bilateral trade between India and other SAFTA member countries has increased from US$ 6.8 billion in 2005-06 to US$ 28.5 billion in 2018-19.
Similarly, the share of SAFTA countries in India's international trade rose from 1.6% in 2005-06 to 2.5% in 2018-19.
The Indian exports to SAFTA countries have increased faster than its imports from them leading to a significant rise in trade surplus with these economies.

India ASEAN Trade in Goods Agreement (India ASEAN TIG)

It was signed in 2009 under the broader framework of the Comprehensive Economic Cooperation Agreement (CECA) between India and the ASEAN.
The members include India and the ASEAN (Association of South-East Asian Nations) comprising Brunei Darussalam, Cambodia, Indonesia, Lao PDR, Malaysia, Myanmar, Philippines, Singapore, Thailand and Vietnam.
Under this agreement, the members have agreed to open their respective markets by progressively reducing and eliminating duties on 76.4% coverage of goods.
ASEAN is one of India's most important trading partners.
The bilateral trade between the two sides has surged from about US$ 43 billion in 2009-10 to US$ 97 billion in 2018-19 increasing ASEAN's share in India's global trade from 9.4% to 11.5%.
Issues with India's FTAs
Although India is trying its best to have access to foreign markets and reap the benefits, numerous issues hinder India's goal of reaping FTA benefits. These are:
Weak manufacturing sector

Although India adopted the policy of LPG (Liberalisation, Privatisation and Globalisation) in 1991, the share of the manufacturing sector in India's GDP has shrunk to 16.2 per cent in 2015–2016 from 16.4 per cent in 1989–1990.
Lack of innovation and investment. 
Lack of competitiveness. 

Partners gaining more

India's trade partners have gained more from FTA than India has.
Reports say that India's imports from ASEAN have increased at a significantly higher rate than Indian exports to ASEAN. Additionally, imports from ASEAN grew much faster than India's imports from the world.
Similarly, around 50% of Sri Lanka's exports are routed through the FTA route whereas only 13% of India's exports are routed through the same.

Underutilization

India's rate of FTA utilisation is less than 25% whereas the rate of utilisation of trade pacts in developed countries is around 70-80%.
This can be attributed to several factors of which the absence of industry in trade negotiations is one. 

High transaction costs

As FTAs change the rules of the existing trade regime, they often result in high transaction costs and higher costs of compliance thus making the trading ecosystem inefficient.

Other issues

Lack of awareness among those officials who are dealing in these at the ground level.
Stricter Rules of Origin. 
Packaging and labelling issues. 
Certification issues.
Short-sighted faulty commitments. 
Lack of awareness about FTAs.
Efforts to strengthen India's FTA ecosystem
India is reviewing its various trade agreements where it feels it has lost more than what it has gained. These agreements include the FTAs with ASEAN and CEPAs with South Korea and Japan.
India is also strengthening its Rules of Origin. The Customs (Administration of Rules of Origin under Trade Agreements) Rules, 2020 (CAROTAR, 2020) is one such example.

It aims to add to the existing operational certification procedures which are prescribed under different trade agreements.

India is also going back to its traditional markets such as the US and Europe although it has no FTAs with any of them. India is trying to seal bilateral deals with some of them such as the US and UK in the coming time.
India is also boosting its trade and commerce with African nations as they hold immense potential for Indian trade. The India-Mauritius Comprehensive Economic Cooperation and Partnership Agreement is a positive step in this direction.
Way forward
Although India has not had better experiences by signing FTA deals, they may prove to be beneficial in the long run if they are negotiated in a better way. This will require in-depth analysis and consultation with all stakeholders. Additionally, India should make its safeguard clauses in FTAs firm to protect domestic industries against import threats. Improvement in India's global competitiveness and ease of doing business, lowering transaction and compliance costs and encouraging foreign investments in infrastructure, research and development may be the way forward.
Practise Question
Q. Has India done well in reaping the benefits of foreign trade agreements (FTAs)? Substantiate your answer with suitable examples.