[Topper Tales] Ishita Kishore (AIR 1): From Setbacks to Success – An Inspiring Journey to Topping the UPSC CSE 2022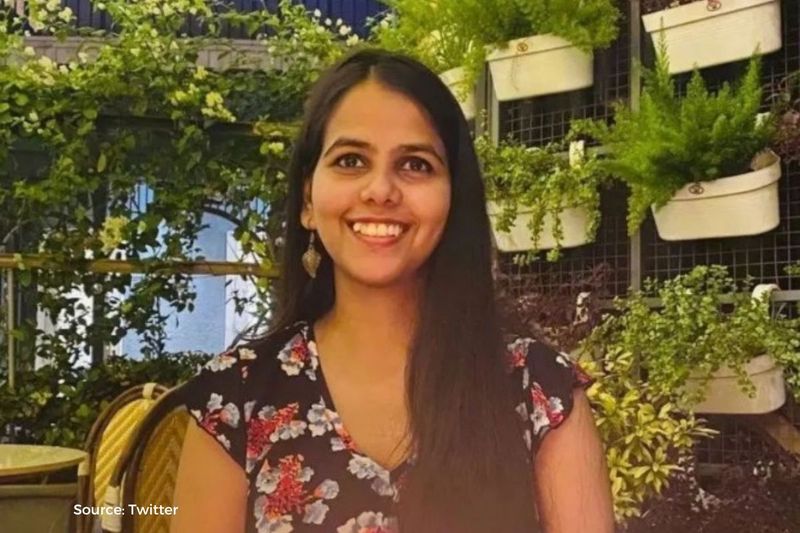 Ishita Kishore, a Delhi University graduate, emerged as the topper of the UPSC Civil Services Examination in 2022 on her third attempt, securing the All-India Rank 1 (AIR 1). Her remarkable achievement highlights the increasing performance of women in the prestigious examination.
With a background in Economics (Hons.) from Shri Ram College of Commerce, Ishita's journey towards success was characterized by dedication, consistency, and perseverance. She devoted 40-45 hours a week to preparation, emphasizing the need for hard work and individualized strategies.
Ishita's passion for public service, influenced by her family background and work experience at Ernst and Young, fuels her desire to contribute to governance and work towards women's empowerment.
Personal Background and Education
Ishita Kishore was born in 1996 in Hyderabad and later moved to Delhi.
Ishita Kishore's educational background includes attending Air Force Bal Bharti School and Shri Ram College of Commerce.
She pursued a degree in Economics (Hons.) during her time at Shri Ram College of Commerce.
Graduating in Economics provided Ishita with a solid foundation that contributed to her journey towards the civil services examination.
She gained work experience at Ernst and Young, a multinational firm, before deciding to shift her focus towards preparing for the UPSC exams.
Ishita made a conscious decision to prioritize her goal of achieving success in the civil services and dedicated herself to the preparation process.
Career of Ishita Kishore
At Shri Ram College of Commerce, she actively participated in the Commerce Society and served as its Secretary from September 2015 to September 2016.

Ishita played a crucial role in organizing the annual 'Bizstreet' fest, a significant event conducted by the Commerce Society.

Ishita Kishore worked as a Risk Analyst at Ernst and Young (EY) in Gurgaon, India.

She specialized in serving North American clients during her tenure at EY.

Ishita represented India as part of the Indo-China Youth Delegation in 2017, visiting prominent cities in China such as Beijing, Hefei, and Shanghai.
Preparation and Strategy
Ishita Kishore approached her exam preparation with dedication, consistency, and sincerity.
She followed a study routine that involved devoting 40-45 hours each week to preparation.
Ishita's advice to aspirants emphasizes the importance of hard work, consistency, and discipline.
She emphasizes the need for candidates to evaluate and adapt their strategies as they progress in their preparation.
Ishita's success can be attributed to her unwavering commitment to her goal and her ability to put in the necessary effort and hours of study.
Furthermore, her choice of political science and international relations as her optional subject reflects her broader understanding of governance, diplomacy, and global affairs. It showcases her readiness to engage with complex socio-political issues and contribute meaningfully to the field of public service.
Journey to Success
Ishita Kishore attempted the UPSC Civil Services Examination three times, displaying her perseverance and determination in the face of initial setbacks.
She expresses gratitude towards her family for their unwavering support and belief in her abilities throughout her journey.
Ishita's hard work and dedication paid off when she achieved the first rank in the UPSC CSE, bringing her great joy and happiness.
Her success serves as a testament to her resilience and serves as an inspiration to aspiring candidates who may face challenges along their own paths.
Interests and Goals
Ishita Kishore has a notable background as a national-level football player, showcasing her passion for sports.
She is interested in working towards women's empowerment and the upliftment of marginalized and neglected individuals in society.
Ishita has expressed her desire to make a significant contribution to governance and public service by aspiring to become an Indian Administrative Service (IAS) officer.
Her interests and goals reflect her commitment to creating positive change and making a difference in society through her role in public administration.
Women's Performance in UPSC CSE
Women have demonstrated remarkable performance in the UPSC Civil Services Examination (CSE), exemplified by Ishita Kishore's top rank in the examination.
Several other female candidates also secured top positions in the UPSC CSE, showcasing their competence and determination. Out of the top 25 candidates, 14 are women.
The success of women in the UPSC CSE is not limited to a single year, as there has been a consistent trend of women achieving top ranks in recent years.
This trend highlights the increasing participation and success of women in the field of civil services, signifying their growing influence and contributions in the administrative sector.
Overall Statistics
A total of 933 candidates (613 men and 320 women) qualified for the UPSC Civil Services Examination (CSE) 2022.
The UPSC CSE holds immense significance as it serves as a platform for selecting officers for prestigious services like the Indian Administrative Service (IAS), Indian Foreign Service (IFS), and Indian Police Service (IPS), among others.
Ishita Kishore's outstanding achievement as the top-ranked candidate in the UPSC CSE highlights her exceptional abilities and dedication. Her commitment to serving the country through civil services exemplifies her strong sense of purpose and desire to contribute to the governance and development of the nation.
IAS EXPRESS extends heartfelt congratulations to Ishita Kishore on her outstanding achievement as the UPSC CSE 2022 topper, applauding her dedication, hard work, and unwavering determination throughout her journey.
Learn More