Prison Reforms in India – Critical Analysis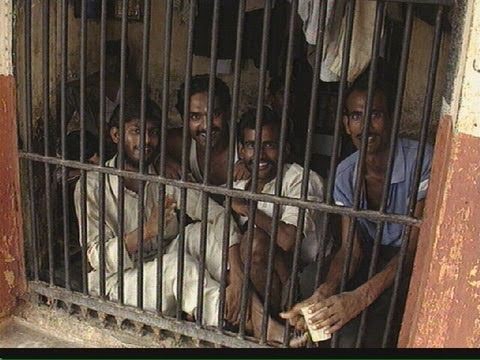 Recently, the Supreme Court formed a committee on prison reforms headed by former Supreme Court judge, Justice Amitava Roy, to review the entire range of reforms to the prison system.
However, in the past, the Justice A.N. Mulla committee as well as the Justice Krishna Iyer committee on women prisoners (both in the 1980s) was also established in the same context. There is no denying that there is some reforms have taken place, but there is a lot more could be done since even the basic human rights have not been received by the prisoners.

What is Indian Prisons' status?
India has a more than a century-old system of prisons and indeed it requires repair.
Across the world the data on prison overcrowding is dreadful.

In parts of Europe, where crime is still minimal or at acceptable levels, overcrowding is regulated.
In the United States, for instance, has a huge number of gun violence as well as a harsh racist overtone in combating crime, the prison system is suffering under the stress of numbers.

Hence, not only in India but across the world the numbers are uncontrolled. While the public officials and social workers are agreed upon the necessity to minimize overcrowding, there is hardly any idea on how to go about this fragile exercise.
The question generally asked by governments is, in these days of huge fiscal stress, why must state resources be diverted to a 'negative exercise, whose benefits are questionable'?
There are those who think that if we keep improving prison conditions, there is likely to be an impact on the incidence of crime.
This accounts for the unwillingness of several criminal justice administrators to employ or enlarge non-prison alternatives like community service.
The offshoot of all this is rising numbers of prisoners as well as the woeful incapacity of governments to construct more and larger prisons.
That is why jail officials are generally asked to 'somehow manage' with current modest facilities.
What are the problems with Indian prisons?
Data about Prisons
According to Prison Statistics India, in 2015 alone, there were about 2 lakh inmates in 1,401 facilities, with an average occupancy rate of 114 percent in most.
The Objective of Prison Sentences – A Punishment or Vengeance?
The Jail sentences are mostly treated with respect to revenge or vengeance on the criminal, but the basic nature of putting someone behind the bar was to punish so that a criminal can understand the severity of his crime and they also get a chance to improve except for some heinous crimes.
The social attitude towards criminals is also upsetting since the majority of the crowd backs the negative attitude towards prisoners and supports unfavorable conditions.
Huge undertrials
About 67 percent of total inmates were under- trials which are extremely high by international standards viz.,11% in the United Kingdom, 20% in the United States and 29% in France.
A higher number of Males
Males are about 4 lakhs who make up 95.8 percent of prisoners while females at about 17000 represent 4.2 percent.
Judicial Backlogs
Because of 1 crore cases (2016) pending in several courts of the country, prisons across the country will stay overcrowded in the absence of any efficient systemic intervention.
Insufficiency of the capacity of prisons 
Most Indian prisons were constructed in the colonial era, are in perpetual need of repair and part of them are uninhabitable for a long time.
Costly legal aid
Many prisoners are unaware of their rights and cannot afford legal aid, restricted ability to communicate with lawyers from within the prison premises limits their ability to defend themselves.
Issues in getting bail
For poor and marginalized it is also hard to get bail which leaves them no chance but to remain in prisons and wait for the final order of courts.
Unneeded arrests
About 60% of arrests were unnecessary and such arrests amount to 3 percent of jail expenditure.
What are the suggestions for the Committee?
Dealing with white collar crime
There is a popular perspective that to minimise prison populations, proven non-violent offenders could be dealt with differently.
White collar crime constitutes huge proportions however there is no reason why we should continue to lock up offenders rather than merely depriving them of their illegal gains.
Developing swift processes of attachment of properties as well as the freezing of bank accounts are alternatives to a prison term.
In India, measures have been taken to freeze 'benami' holdings of major offenders although it may not be a 100 percent effective measure for cleaning up.
However, these are the first steps towards making economic crimes unaffordable as well as unattractive for the common offender.
Prison officials and political will
Another issue in prisons is the brutality and corruption of prison officials, again not rare across the world. The committee should also reflect over it and suggest suitable reforms.
Furthermore, improving jail conditions has no political leverage. Just like humane jails do not win votes, the bad ones do not lose votes for any political party.
As long as there are no gains here for lawmakers, one can hardly hope for model prisons, where inmates are accommodated with due consideration to their basic human requirements and are treated with dignity.
Way ahead
More than a century-old system of prisons in India requires an emergency attention where prisoners can get the basic facilities. Overcrowding, huge undertrials, delayed justice, inhumane conditions, brutality as well as lack of basic human need facilities are some of the primary issues in Indian prisons. Justice Amitava Roy committee is a ray of hope for prison reforms, however, without political reforms in India's criminal justice system, reforming prison would impossible.
Practice Question
In your perspective, what constitutes prison reforms? And suggest suitable measures to reform the age-old prisons in India.