Reading Time:
3
mins
About the flood
Kerala has experienced an unprecedented torrential rainfall which caused a massive flood in several districts of the state.
The intensity of rainfall is around 200-250 cm that is 30% above the annual average.
Hundreds of people have lost their lives, crops and properties were destroyed. The cost to the state and its people stands at Rs. 20,000 crores (approx).
It has to be noted that Kerala has already experienced a similar flood in 1924 with around 350 cm of rain. Death toll at that time was over 1000.
Also read: Seaweeds – From health benefits to climate change mitigation
What are the causes of this devastating flood?
Natural Causes
The unusually short break between rains i.e., more than 37% rainfall poured in just two and half months. Normally, it would last about four months. Such heavy rainfall in a short period of time caused the flood and triggered landslides that killed many people.
This unusual rainfall pattern may be attributed to the global climate change. The Arabian Sea is becoming warmer that cause a surge in moisture level in the sea and the westerly winds that move over the sea carry that moisture with them as they move into the subcontinent. This may have caused the torrential rainfall.
Human Causes
Developmental activities

Encroachments, deforestation, quarrying rocks and building resorts and skyscrapers on ecologically fragile land, and unauthorized constructions on river beds.
Quarrying along with deforestation intensified the landslides.
Wetlands and lakes that acted as natural barriers have disappeared due to rampant urbanization and construction of infrastructure.
Cities were built and expanded on leveled farmlands, blocking the normal waterways.
The Gadgil committee report 2011 already predicted the disaster and gave suitable recommendations for the same, but was ignored and was criticised as being excessively pro-environment and against the ground realities.

State government

A government report already warned that Kerala was the worst performer among south Indian states in the water resources management. The state government should have taken it seriously and taken suitable measures to lower the flood risk such as building proper drainage capacity, reservoir regulations etc.
The government has not restricted the rampant quarrying on wetlands. It diluted Conservation of Paddy Land and Wetland Act, 2008 through an amendment that gave easier clearance to corporate projects. This led to large-scale land reclamation, environmental degradation, and groundwater depletion.
Furthermore, the authorities made a mistake by releasing water in advance rather than waiting for the dams to be filled up when they have no choice but to release water. This resulted in flooding of the downstream areas at a much faster rate.

Central government

Kerala did not get an early flood warning from the Central Water Commission (CWC), the only government agency authorized to do so.
The unusual floods and dam water releases also raise the questions about flood forecasting and advance action by the CWC.
Moreover, the CWC does not have any flood forecasting sites, but only flood monitoring sites in Kerala.
Also read: Artificial Leaf – The next big thing in the fight against climate change
What should be the way forward?
Quarrying and construction should not be allowed in ecologically sensitive areas.
Not only the western ghats but also the estuarine mangroves should be preserved to minimize the natural calamities.
Central Water Commission (CWC) should include some important dams such as Idukki and Idamalayar and some key locations in its flood forecasting.
Build adequate drainage capacity in the flood-prone areas.
There should be planned reservoir regulations to prevent the failure of dams.
Finally and most importantly, the Gadgil committee report should once again be visited and implement the recommendations as soon as possible.
How useful was this post?
Click on a star to rate it!
Average rating 4.6 / 5. Vote count: 20
We are sorry that this post was not useful for you!
Let us improve this post!
Thanks for your feedback!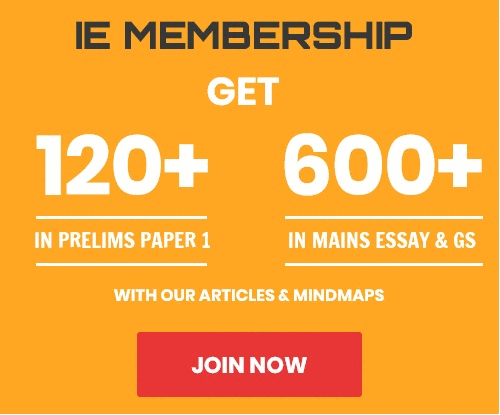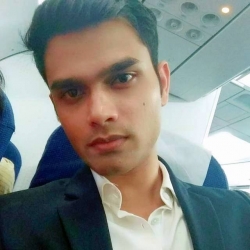 Santhosh is the founder of IAS EXPRESS. He is on a mission to make learning easier and fun for civil service aspirants through an innovative approach and help them achieve their dream. Life Motto: "You'll never know what you are capable of until you try".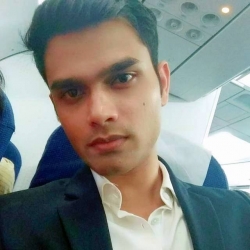 Latest posts by Santhosh Kumar (see all)