With reference to to Central Bank digital currencies, consider the following statements:
1. It is possible to make payments in a digital currency without using US dollar or SWIFT system.
2. A digital currency can be distributed with a condition programmed into it such as a time- frame for spending it.
Which of the statements given above is/are correct?
(a) 1 only
(b) 2 only
(c) Both 1 and 2
(d) Neither 1 nor 2
The correct answer is (c), both statements 1 and 2 are correct.
Explanation:
Central bank digital currencies (CBDCs) are digital versions of a country's fiat currency that are issued and regulated by the central bank. CBDCs can be used to make payments without using the US dollar or the SWIFT system. For example, the digital yuan can be used to make payments in China without using the US dollar or the SWIFT system.
CBDCs can also be distributed with a condition programmed into it, such as a time-frame for spending it. For example, the digital yuan can be programmed to expire after a certain amount of time, which would encourage people to spend it rather than save it.
CBDCs are still a relatively new technology, but they have the potential to revolutionize the way we make payments. They could make it easier and faster to make payments, and they could also help to reduce the costs of making payments. copyright©iasexpress.net
Reflection in IAS EXPRESS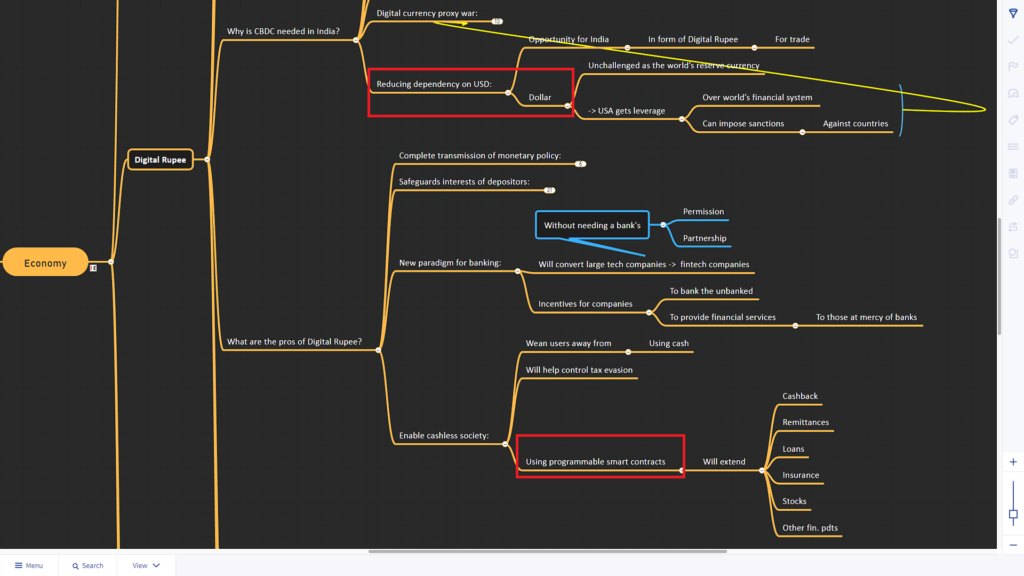 [collapse]
Learn More