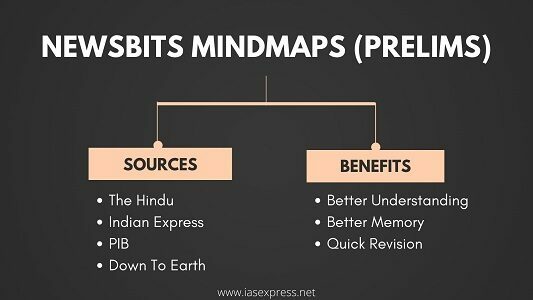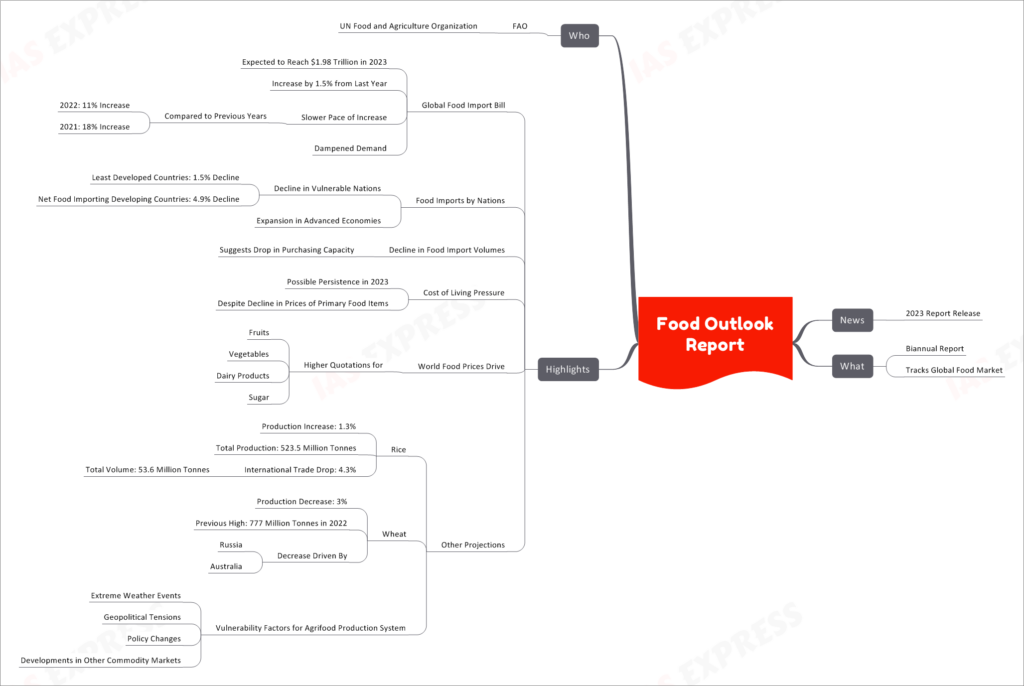 News:
2023 Food Outlook Report released.
What:
It is a biannual report tracking the global food market.
Highlights:
The global food import bill is expected to reach record high of $1.98 trillion in 2023. This would be a 1.5% increase from last year.

Note that this would be a slower pace of increase compared to last year. For instance, in 2022, the bill rose by 11% while 2021 saw an 18% increase. This is because of dampened demand.

Food imports by vulnerable nations is expected to decline this year, while food imports by advanced economies is expanding.

1.5% decline in food import bill of least developed countries this year.

The bill has declined by 4.9% for the net food importing developing countries.

In both groups, there has been a decline in food import volumes. This suggests a drop in purchasing capacity- a worrying development.
This is despite a decline in the international prices of several primary food items. The report suggests that 2023 could see a persistence in this cost of living pressure.
The world food prices is being driven by higher quotations for fruits, vegetables, dairy products and sugar.
Other projections:

Rice production to increase by 1.3% to 523.5 million tonnes, while the international rice trade is expected to drop by 4.3% in terms of volume to 53.6 million tonnes. copyright©iasexpress.net

Wheat production to decrease by 3% from the all-time high of 777 million tonnes achieved in 2022. This decrease is to be driven by the decreases in Russia and Australia.

The global agrifood production system remains vulnerable to shocks such as:

Developments in other commodity markets.
Who:
From the FAO (UN Food and Agriculture Organization)
Learn More