[Editorial] Problem of Delayed Payments to MSMEs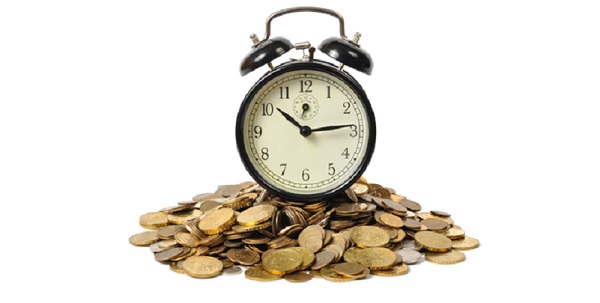 What is the extent of payment delays?
Quantitative analysis estimates that about

10.7 lakh crore INR

is stuck as such delayed payments to Indian MSMEs. This is

6% of India's Gross Value Added

(GVA) for 2020-21.
According to estimates, based on Dun & Bradstreet's proprietary data and Prowess IQ, payments worth about

6.3-10.7 lakh crore INR

were delayed in 2020-21.
With respect to the number of days of delay-

micro enterprises

faced

194 days delay

,

small enterprises 68 days

and

medium enterprises 46 days.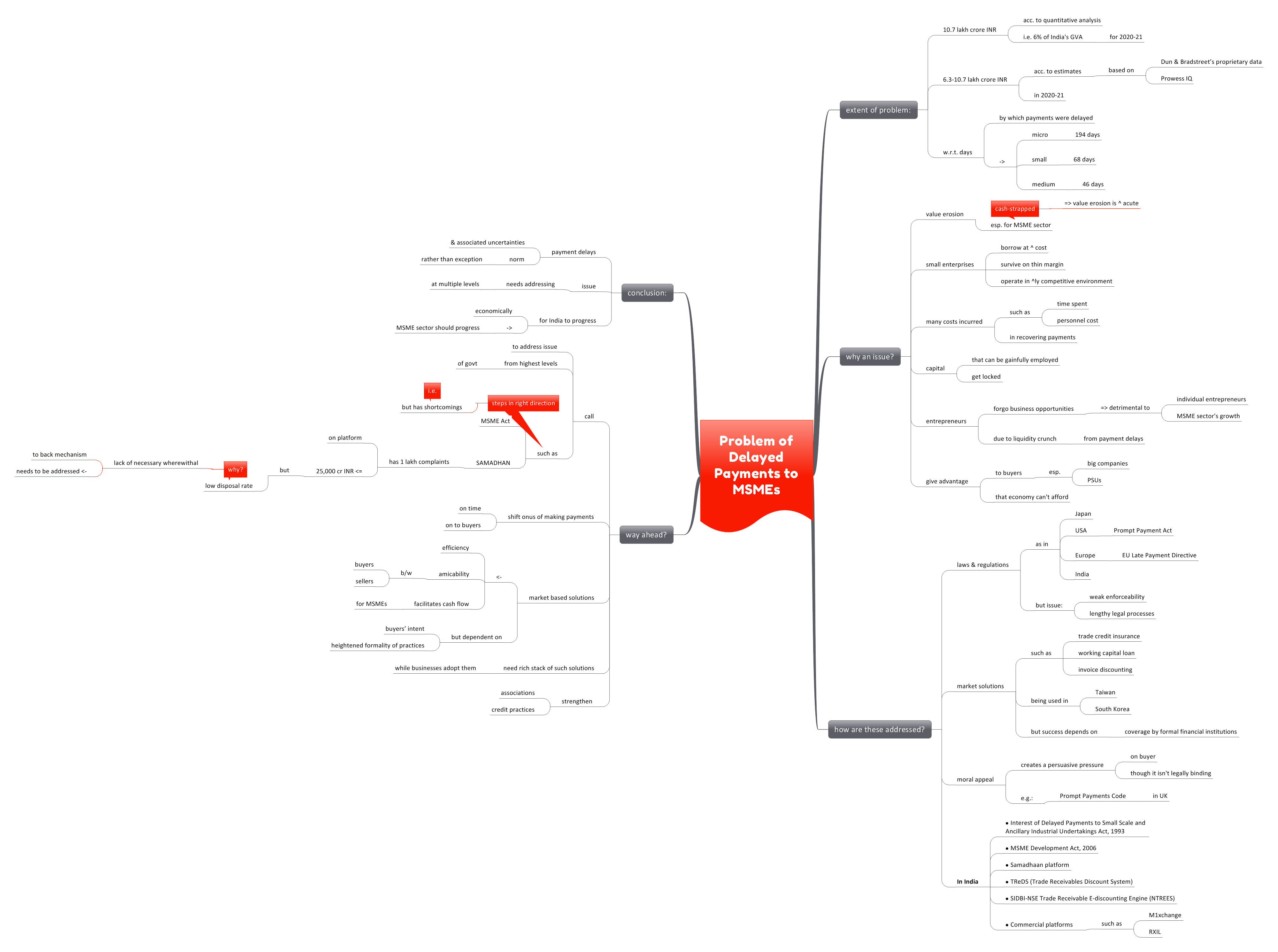 Why is delayed payment an issue for MSMEs?
When the payment is delayed, there is

value erosion.

MSMEs are already a

cash strapped sector

. In such a case, the value erosion is especially acute.
These small enterprises often borrow at

comparatively higher costs

and survive on

very thin margins.

In addition to this, they operate in a

highly competitive environment.

Many types of costs

are incurred by these enterprises- time spent, personnel costs, etc. in

recovering payments.

Capital

, that could be gainfully employed, gets locked.
Entrepreneurs have to

forego business opportunities

because of liquidity crunch caused by delayed payments. This is detrimental, not only to individual enterprises, but to the overall growth of the sector.
The problem of delayed payment gives the buyers an advantage that the economy can't afford. Anecdotal evidences show that buyers, who are often

big companies

and PSUs, cause these delays.
How are these delays addressed?
Laws & regulations

: as in Japan, USA and most of Europe- in addition to India. eg: USA's Prompt Payment Act and EU's Late Payment Directive. An issue is that they have

weak enforceability

and involve lengthy

legal processes.

Market solutions:

such as trade credit insurance, working capital loan and invoice discounting. Such solutions are being used in Taiwan and South Korea. The success of this route depends on

coverage by formal financial institutions.

Moral appeal

: which creates a persuasive pressure on the buyers, though it

isn't legally binding

. Eg: Prompt Payments Code in UK.
In India:
Interest of Delayed Payments to Small Scale and Ancillary Industrial Undertakings Act, 1993
MSME Development Act, 2006
Samadhaan platform
TReDS (Trade Receivables Discount System)
SIDBI-NSE Trade Receivable E-discounting Engine (NTREES)
Commercial platforms like M1xchange and RXIL
What needs to be done?
A call, for addressing this issue, must come from the

highest levels of the government.

The interventions must seek to change the

business culture

and

strengthen enterprises

across the supply chain.
The

MSME Act, 2006

and the introduction of the

SAMADHAN

platform are

steps in the right direction

, in this regard. However, there are

shortcomings

.
The SAMADHAN portal shows nearly

1 lakh complaints

, amounting to

25,000 crore INR

. The

low disposal rate

shows a

lack of necessary wherewithal

to back the mechanism. This needs to be addressed.
The onus of making

timely payment

must be shifted onto the

buyers

. This needs

regulatory interventions.

In addition to

TReDS

, there is also

in-time credit

and

supply chain financing.

Market-based solutions spell

efficiency

and

amicability

between the suppliers and the buyers. It also

facilitates cash flow

for these enterprises.
However, the fact that it rests on 2 preconditions-

buyers' intent

and

heightened formality of practices

– is a major impediment.
Hence, while the businesses gear up to adopt these solutions, having a

rich stack of alternative solutions

is worthwhile.
There is a need to strengthen the

associations

and

credit practices

of these enterprises. Though individual entrepreneurs tend to develop unique value propositions for their services, there a need for co-operation towards

gaining sustainable credit terms.
Conclusion:
In India, payment delays and the associated uncertainties is the norm, rather than an exception. This issue needs addressing at multiple levels. If the country is to achieve economic progress, the MSME sector must progress.
Practice question for mains:
Discuss the issue of delays in payments to MSMEs. How can it be addressed? (250 words)