[Editorial] Nord Stream Pipeline Project
Mindmap Learning Programme (MLP)
Absorb information like a sponge!
What is the project about?
The

Nord Stream 2

is a natural

gas

pipeline projec

t worth

€11 billion

.
It is a

1,225 km

long pipeline and its construction started in

2015

.
It is a project to transport natural gas from the Ust-Luga city in Russia to the

city of Lubmin in Germany

. It passes under the

Baltic Sea

.

Nord Stream 2 AG

is a Switzerland-based company that operates this project.

Gazprom

, Russia's main energy company, took ownership of Nord Stream 2 AG in 2015.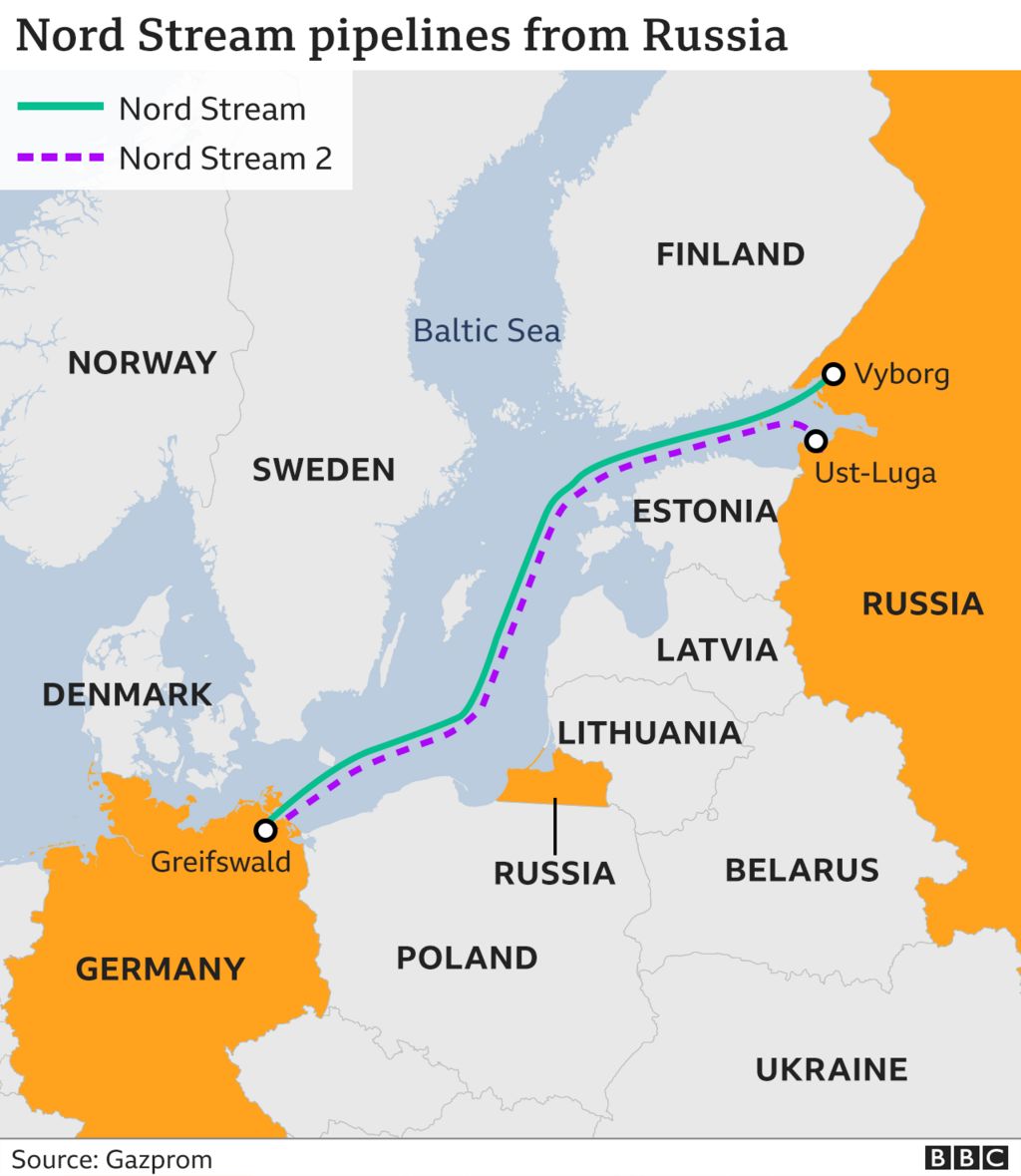 Why is it significant?
This pipeline will establish a

direct supply of gas

from Russia to Germany, without transiting through Ukraine or any of the other European nations.
It is expected to

double the capacity

of

Nord Stream 1

– the pipeline that has been supplying gas since

2011-12.

According to

2015 data

, Germany

imports

a huge portion of its natural gas requirements:

Some 40% from Russia
34% from Norway
29% from the Netherlands
Only 10% is from German gas fields

Natural gas features prominently in Germany's

electricity mix

:
Germany now plans to close down its

nuclear power stations

and coal-powered plants in order to fulfil its commitment to shift to renewables. In this light, the gas supply from this project gains prominence.
More recently, this winter brought an

energy crisis

into Europe with

rising energy costs

pushing up the

cost of essentials

including food. Gas prices rose

600%

in Europe. This was partly fuelled by the

recovery in global demand

for natural gas in the aftermath of the initial waves of the

pandemic

.
Recent times has seen a

decline in natural gas production

in Europe. Several gas deposits, such as the ones in the

North Sea

and in the

Netherlands

, are running dry. This leaves the

import-dependent European nations

largely reliant on gas from

Russia

and

Norway

.
Throughout its history, the Nord Stream 2 project has been at the centre of

controversies

and

sanctions

. It has morphed into a bone of contention in the European political scene.
Its perception as a geopolitical tool is shared by the

USA

too.

In

2019

, USA brought in a law to impose

sanctions

on EU companies involved in the Nord Stream 2 project.
Many politicians in Europe (including Germany's Chancellor Angela Merkel) opposed this

'extraterritorial sanctions'

and held that

their energy policies

are to be decided by themselves, without the 'interference in autonomous decisions'.
In May

2021

, USA decided to give a

national security waiver

for the project's key company- Nord Stream 2 AG. This was to restore the trust and cooperation between the USA and Germany.
Later in

July

, Germany and the USA concluded an

agreement

to allow the project's completion. Additionally, this agreement envisioned

over €200 million investment

in the

energy security of Ukraine

and in

sustainable energy in Europe.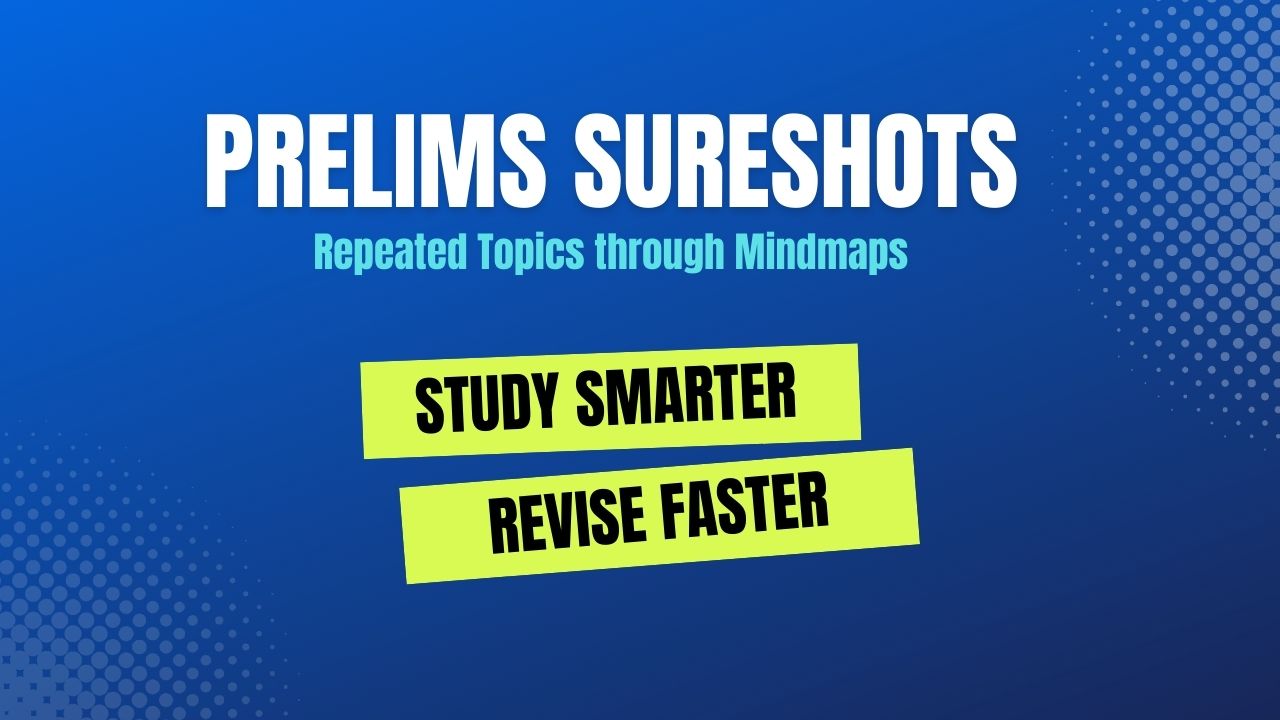 Why is the project facing opposition?
The 2019 US move to impose sanctions on the project was driven by a fear that Russia would gain more

influence

over the

energy supply

in the region through this project. It feared that the project would

reduce its share

of the

lucrative market

for American LNG in Europe.
Ukraine has described this project as a

'dangerous geopolitical weapon'

. This comes amidst the

tensions along Ukrainian border

with Russia.
Many of the other European countries (except a few like

Austria

,

Hungary

and

the Netherlands

– in addition to

Germany

) are opposing this project over concerns that it would give

more leverage to Russia

when it comes to its dealings with Europe.
Some commentators even view the project as a

political weapon

that Russia would use to put pressure on

security issues

in Europe and that this may 'undermine the democratic resilience of European institutions'.
What is the way ahead?
In November,

Bundesnetzagentur

(Germany's network regulator)

suspended the certification process

for the project. It stated that the operator needs to be organized in a legal form under domestic law in order to be certified.
Nord Stream AG, for practical reasons, decided to establish a

subsidiary

under German law, instead of undergoing a complete legal transformation. This subsidiary manages only the

German part of the project

.
Such

bureaucratic hurdles

mean

more delays

are in the pipeline. This belief has been strengthened by the German energy regulator's announcement that a decision on the project's certification wouldn't be made at least until the

latter half of 2022.

Meanwhile, tensions have been brewing between the

NATO allies and Russia

over the concerns of a possible Russian invasion of Ukrainian territories. Several EU leaders have been calling for

strong actions

from Berlin (including the

project's termination

in case of

military escalation

).
Russia has dismissed the countries' concerns over the project and held that this pipeline is a

purely commercial undertaking

that seeks to make natural gas transport cheaper and more economically viable.
At the same time, a

'perfect storm'

is raging in the

European energy market

this winter. Some have accused Russia of

intentionally decreasing gas supplies

to Europe in order to expedite this controversial project.
The recently elected German Chancellor has inherited the dilemma over this strategically important project from his predecessor. He has some difficult decisions to make, going forward.
However, there is a

'silver lining'

in the current European crisis. It has opened

opportunities for additional investments

in

green energy projects

and in green hydrogen production.
Conclusion:
The Nord Stream 2 pipeline was meant to be an ordinary energy project, but it has transformed into a powerful geopolitical tool- available to every stakeholder for manipulation. The project's relevance peaks at a time when energy prices are skyrocketing in Europe as the economy struggles to recover.