[Editorial] Chip Shortage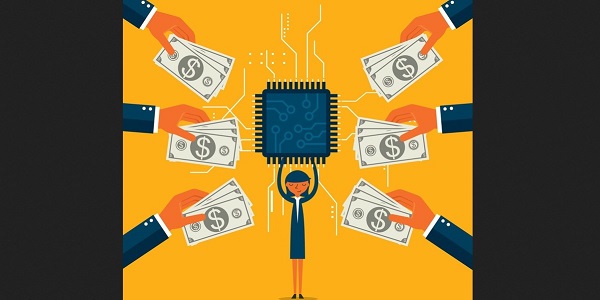 Mindmap Learning Programme (MLP)
Absorb information like a sponge!
What is a chip?
Integrated circuits

are commonly called chips. They are the components that make

electronic items

like mobile phones

smart

.
These are made from

silicon

and perform a

variety of functions.

Memory chips

are relatively simple and help

store data

. These are traded like commodities.

Logic chips

are more complex. These act as a

device's brain

and help

run programs

. These are more

expensive

.
Who are the major manufacturers?
While chips often carry names like Nvidia or Apple, there aren't actually manufactured by these companies. These companies only design the chips. The chips are manufactured in '

foundries

'.
Some of the

major

manufacturers are:

TSMC

: it pioneered the chip manufacturing business in the

1980s

with government support from

Taiwan

. Now, it produces some of the

most sophisticated chips

. It share of the foundry market is more than the combined share of its

next 3 competitors.

Samsung

: this

South Korean

manufacturer is known for its

memory chips

. In the recent times, it has been improving the production technology and winning over companies like Qualcomm and Nvidia.

Intel Corp.

: it is a

US heavyweight

in the foundry business. It is mostly focused on manufacturing its own brand of chips that serve the desktop computers' and laptops'

central processing unit

. It has been affected by production delays in the recent past. It is now set to establish

new foundries in Arizona

and buy up other chipmakers.
Other manufacturers include

GlobalFoundries Inc.

(of USA),

Semiconductor Manufacturing International Corp.

(of China) and

United Microelectronics Corp.

(of Taiwan). These players are several generations behind TSMC's technology.
While other famous names like

IBM

, T

exas Instruments

and

Motorola

have previously tried their hands at the foundries business, they have exited after failing to keep up with the advanced manufacturing requirements in the field.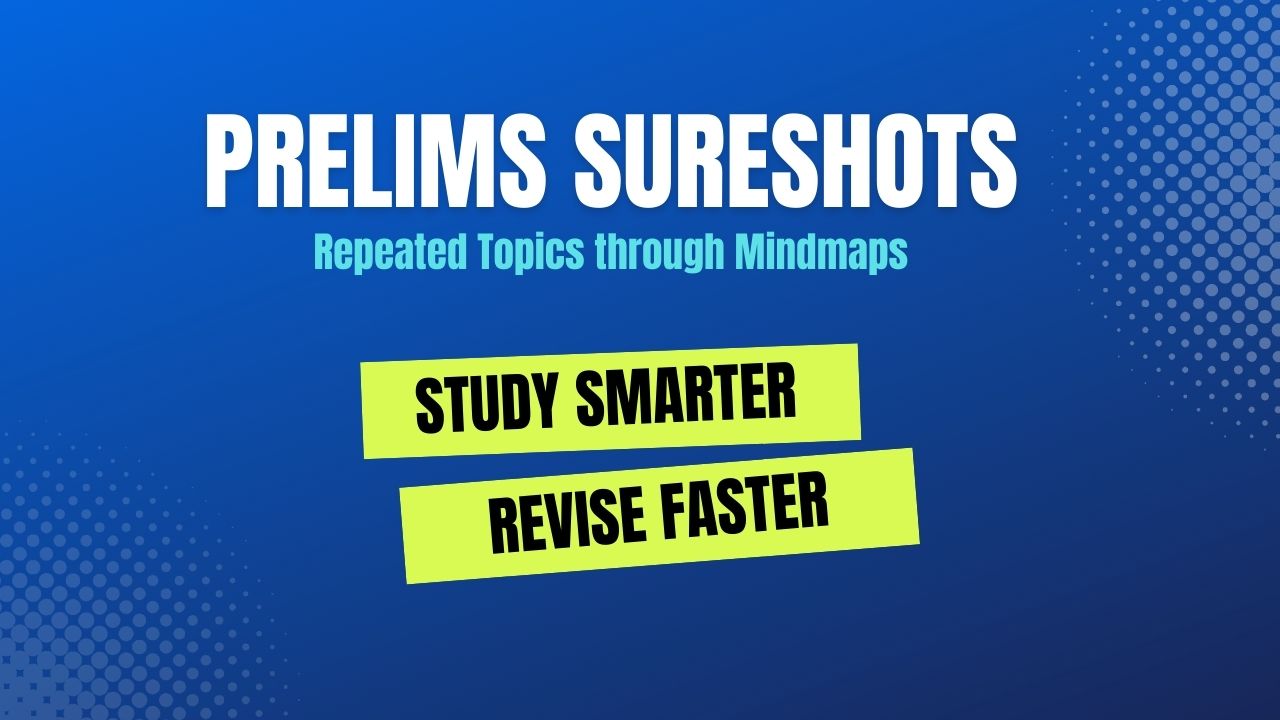 How competitive is the field?
There are many

challenges

in manufacturing the advanced variants of these chips- need for

extraordinary precision

,

long term bets

,

expensiveness

, need to

run 24/7

to recoup the investment and the

rapidly changing nature

of the field.
In addition to this, the foundries require enormous amounts of

electricity

and

water

. They are vulnerable even to the

slightest disruptions

– whether from a distant earthquake or a simple dust particle.
Currently, the two giants of the field are

spending in billions

to cement their position in the field- TSMC and Samsung.

China

is taking efforts to reduce its reliance on US technology in response to moves by the American giant to restrict its access to IP like

softwares

and

other gears

for designing chips.
However, China has a l

ong way to go

. In automotive sector, for instance, the Chinese chip design firms still aren't able to develop advanced chips that could act as the brain for smart cars. The country has now pledged to increase spending to boost its chip designing capacity as part of its

5 year economic blueprint

.
Taiwan has emerged as a

dominant player

in this field- in part because of its government's decision to promote its electronics sector in the

1970s

.

It was aided in this effort by a

tech transfer deal

with a former US electronics giant,

RCA Corp.

The trend of

outsourcing

from the West also aided this push.
Now the country has grown to such an extent that it would now take

more than $1 trillion

over

10 years

for USA to realize

'complete manufacturing self-sufficiency'

in chips, according to

Boston Consulting Group

and the

Semiconductor Industry Association.

In this context, USA holds significant interest in the island nation's chip sector- especially in view of how China has become increasingly assertive in its claims over Taiwan.
What are the fallouts of chip shortage?
The recent chip shortage has had massive fallout across the sectors- automobile manufacturers across the world have

slashed production

and

broadband providers

are facing months-long, and in some cases year-long,

delay

for

internet routers

.
The shortage is expected to cause a

production loss of 7.7 million vehicles

– wiping out

$210 billion

worth of sales for automakers this year. Some automakers have outright

suspended output

from certain plants- like Toyota, in September.
The major players like TSMC and Samsung have warned of the imbalance in the global supply and demand for chips. TSMC has forecasted that this shortage would extend into 2022 too.
Apple, in April, said that the chip supply shortage was reducing the

sales of its Macs and iPads

– leading to revenue

loss in billions

.

iPhones

joined the list in July.
Even the

gaming sector

has been affected. The shortage has slowed the production of gaming devices by the likes of Nintendo Co.
Why is there a shortage?
Lockdowns

: the pandemic has brought about a

'stay-at-home' shift

across the world due to lockdowns. This spurred the

demand

for

laptops

,

monitors

,

networking gears

and

webcams

. The laptop sales have been the highest in a decade. The lockdown also spurred demand for

home appliances

like TVs and air purifiers- many of which come with customized chips.

Fluctuation in forecasts

: automakers had

underestimated the rebound in car sales

following the initial stages of the pandemic. As a result, they had to rush to place more orders for chips to keep up with the demand in

late 2020

. However, the chipmakers' capacity was already stretched thin by catering to the computing and smartphone giants.

Stockpiling

: PC manufacturers were giving warnings about tighter supplies even in early 2020. Around mid-2020,

Huawei

(Chinese smartphone manufacturer and a global giant in 5G networking gear) started building up

inventory

to ensure its survival against US sanctions. The sanctions threatened to cut off its access to its

primary suppliers.

Other firms followed suit.

China's chip imports

rose to

$380 billion

in 2020 (compared to $330 billion in 2019).

Disasters

: the

February cold snap

that affected

Texas

led to

power outages

– shutting down the semiconductor plants in Austin. It was only by late March that

Samsung

could bring its facilities back to normal. A plant of

Renesas Electronics Corp.

(major manufacturer of automotive chips) in

Japan

was damaged by

fire

– leading to disruption in production for months.
What is the way ahead?
USA

, which still leads in

chip design

, is looking to encourage its companies to establish and expand foundries domestically to address what it calls a

risk to national and economic security

. The

CHIPS for America Ac

t is a

massive subsidy program

allocating some

$50 billion

to address the '

technology gap' in semiconductors.

Officials in the

EU

are looking for ways to build an

advanced semiconductor factory

with the assistance of TSMC and Samsung. EU has set a goal to

double its chip production

by

2030

to capture

20%

of the global market.
UK is investigating

Nvidia's $40 billion deal

to buy

Arm Ltd.

(British semiconductor designer) on grounds of national security and anti-trust grounds.
In the coming years,

hundreds of billions

will be spent in a global race to expand chip production. This has significant

economic

as well as

geopolitical implications.

At the same time, the demand for

more powerful and energy efficient chips

is expected to grow with the proliferation of 5G mobile networks and with more people working from home than ever before.
TSMC and Samsung are working to

reduce the size transistors

so that more can fit on a single chip. With regards to chips, even the

small improvements

can yield

substantial savings

– especially when considered on a larger scale.
Conclusion:
Chips are possibly the tiniest, yet most exacting of products manufactured globally. Over the coming years, the countries are set to spend billions to improve their chip making capacities in a global race.