Digital Banking During Pandemic – All You Need to Know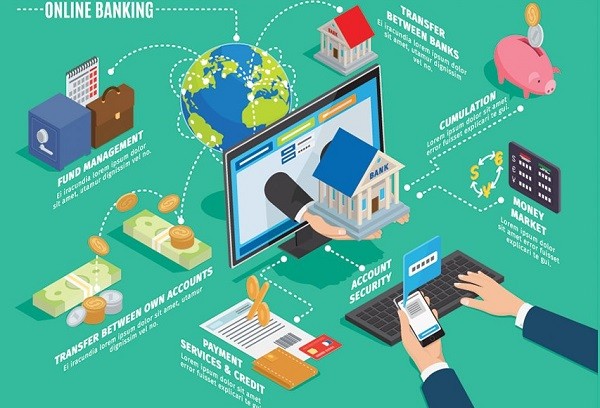 With the advent of COVID-19 crisis, social distancing has become the new normal. This has caused a surge in adoption of digital banking and payment solutions across the world. In India, banks are rapidly moving towards digital transactions, regardless of infrastructural challenges and glitches. This has led to instances of outages. These rapid changes may also cause potential threats of increased cybercrimes, which are novel and needs to be addressed efficiently in a rapid manner.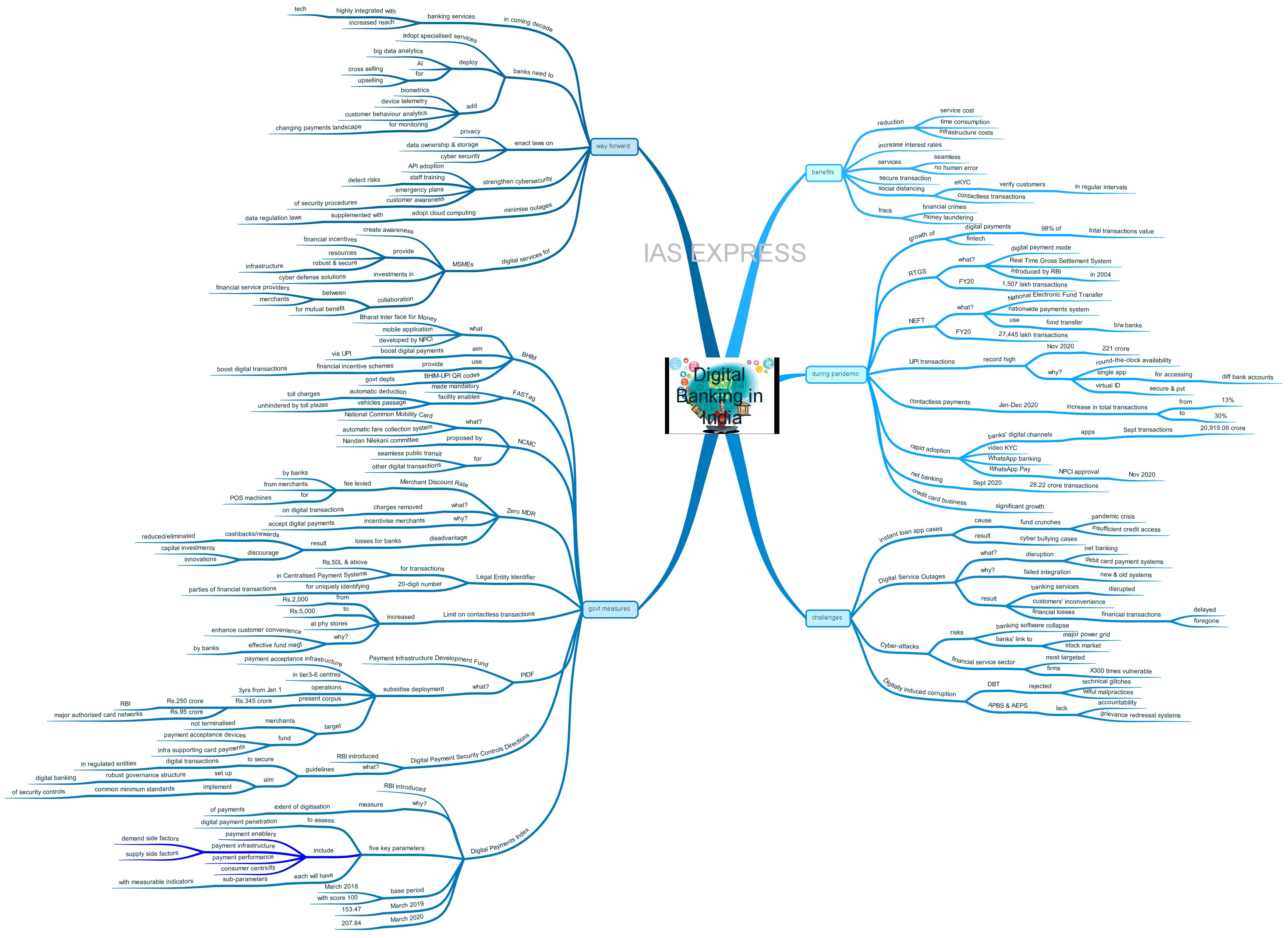 Mindmap Learning Programme (MLP)
Absorb information like a sponge!
What are the benefits of digital banking?
Digital banking reduces financial services costs, time consumption and infrastructure costs as majority services will be done online with lesser fees.
It also ensures better interest rates due to reduced expenses of banks.
It enables seamless services without human error.
Within the digital payment domain comes some of the safest technologies.
Financial technologies, especially during the pandemic, have played a critical role in ensuring contactless transactions and removing the need for PIN and signatures.
The eKYC (know your customer) had enabled banks to verify their new customers or even existing customers at regular intervals. This reduced the need to physically visit banks, a significant benefit especially during the pandemic.
Such solutions present a trustful and secure way for banks to track financial crimes and money laundering.
How did India's digital banking fare during the pandemic?
Despite the challenges of economic slowdown and declining credit growth and asset quality, digital payments and fintech have witnessed record growth in 2020 as a large number of people preferred to stay at home and maintain social distancing.
In April 2020, when there was a complete nationwide lockdown, digital payments were 98% of the total transactions value of payments.
Digital payments within the country have deepened with RBI making them affordable by waving off charges on NEFT and RTGS.
The Real-Time Gross Settlement System (RTGS), a mode of digital payments introduced by the RBI in 2004, handled 1,507 lakh transactions in FY20.
The NEFT (National Electronic Fund Transfer), the nationwide payments system that enables fund transfer from one bank's account to another, also saw massive growth in transactions in FY20 at 27,445 lakh transactions from 322 lakh in FY09.
The UPI transactions touched a record high at 221 crore transactions worth Rs.3.9 lakh crore in November last year.
The reason for this is attributed to features like round-the-clock availability, a single app for accessing different bank accounts and the use of virtual ID, which is more secure and requires no credential sharing.
Contactless payments have increased from 13% of total transactions in January 2020 to 30% of total transactions in December 2020.
Banks witnessed a sharp increase in the usage of their mobile and digital channels during the pandemic.
New and innovative measures like video KYC and WhatsApp banking initiated by banks were widely adopted by customers.
WhatsApp Pay received the National Payments Council of India's approval in November 2020 to make service available for 20 million WhatsApp users in the first rollout stage.
RBI data revealed that mobile app-based payments touched 20,919.08 crores in September, worth around seven lakh rupees.
The net banking during the same period was 28.22 crore transactions worth Rs.34,36,124 crore.
Credit card business also saw significant growth during this period.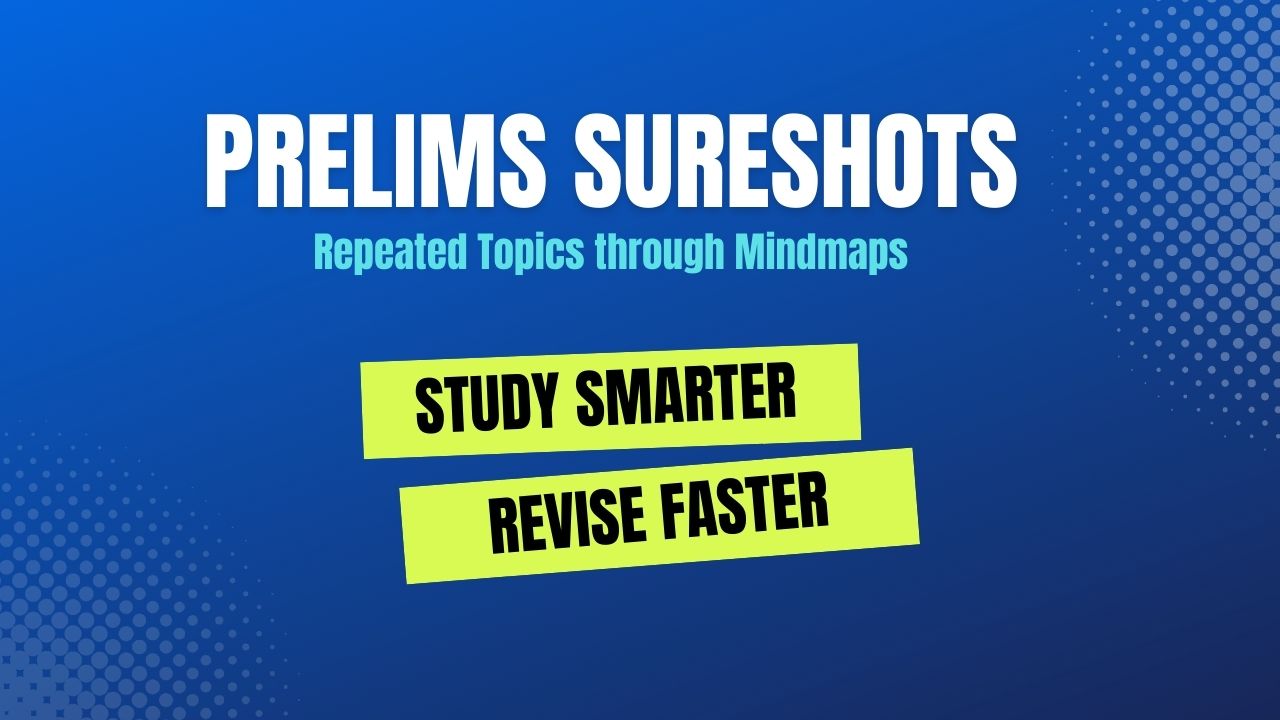 What are the challenges?
Instant Loan App cases:
Digital banking growth was accompanied by unique challenges.
With the economy suffering due to the pandemic crisis and insufficient credit access, many were faced with financial crunches.
This has resulted in the growth of unauthorised digital lending platforms and mobile apps providing loans in a quick and hassle-free manner.
Harassment by these loan recovery agents caused a surge in cyberbullying cases, some of which resulted in suicides by borrowers.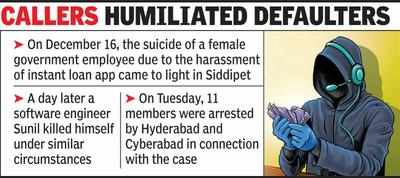 Digital Service Outages:
Outages of digital services of several mainstream banks like HDFC bank have disrupted net banking and debit card payment systems.
Outages happen when newly adopted systems and old systems fail to work together. On average, a bank has 200-400 IT applications. These must work together for seamless functioning.
Such technical glitches disrupt bank services and create inconvenience for consumers.
This has caused large-scale financial losses on account of foregone or delayed financial transactions.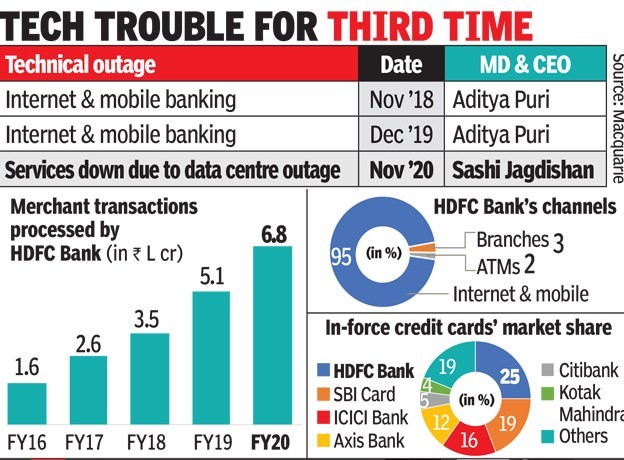 There is always a possibility of a cyber-attack causing the collapse of banking software.
The financial service sector is the most targeted of all industries, with firms in this sector being 300 times more vulnerable to cyber-attacks than any other.
With the majority of attacks targeting banking customers rather than institutions, digital banking remains exposed to wide-ranging security threats like malware attacks.
If a stock market or major power grid collapses, a digital banking failure could cause chaos within the economy.
Under such circumstances, it becomes the duty of the banks to constantly upgrade and monitor the functioning of their financial technology.
The central banks should also ensure constant monitoring of banks to detect their the maintenance of financial architecture.
Digitally induced corruption:
Direct Benefit Transfer ensured financial inclusiveness and a boost in digital banking.
Yet, beneficiaries of such schemes rarely know what to do when their payments are rejected often due to technical glitches or wilful malpractices.
While some state governments do what is needed to resolve rejected payments for MGNREGA, the lack of accountability and grievance redressal systems for Aadhaar Payments Bridge Systems (APBS) and Aadhaar Enabled Payment Systems (AEPS) adversely impacted DBT programmes.
This has led to a new form of corruption, as seen in the massive scholarship scam in Jharkhand that led to many students being deprived of their scholarships due to a nexus of middlemen, government officials, bank officials and others.
What are the recent government measures with regards to digital banking?
Some of the key measures taken by the government are as follows:
BHIM:
BHIM (Bharat Interface for Money) is a mobile application developed by the National Payments Corporation of India (NPCI), which is the apex organisation for all retail payment systems in the country.
This application seeks to boost digital payments through UPI.
It was used to provide financial incentive schemes to encourage merchants and others to undertake digital financial transactions.
BHIM-UPI QR codes will also be provided in government departments' cash counters to boost digital transactions.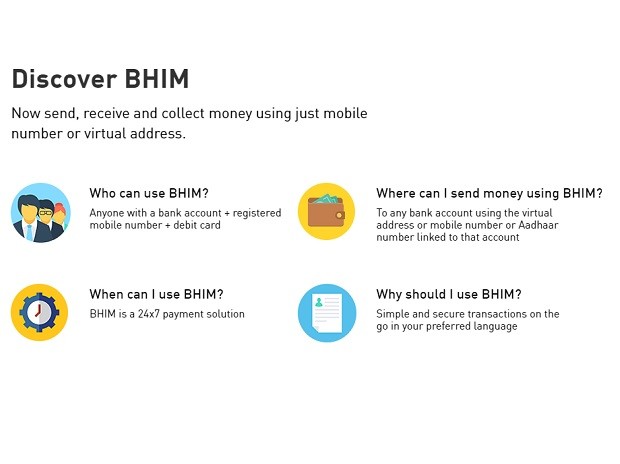 FASTag:
FASTag will be made mandatory from February 15, 2020, for paying at toll plazas.
This facility would enable automatic deduction of toll charges and lets the vehicle pass through the toll plaza without stopping for the cash transaction.
National Common Mobility Card (NCMC):
The NCMC is an automatic fare collection system launched by the government in March 2019.
Proposed by the Nandan Nilekani committee, the service enables passengers from any part of the country to use their NCMC compliant RuPay debit card for seamless travel via public transit.
The same card can also be used for shopping, banking transactions, among other services across the country.
It recently received boost when PM Modi launched this service for Delhi Metro's Airport Express Line.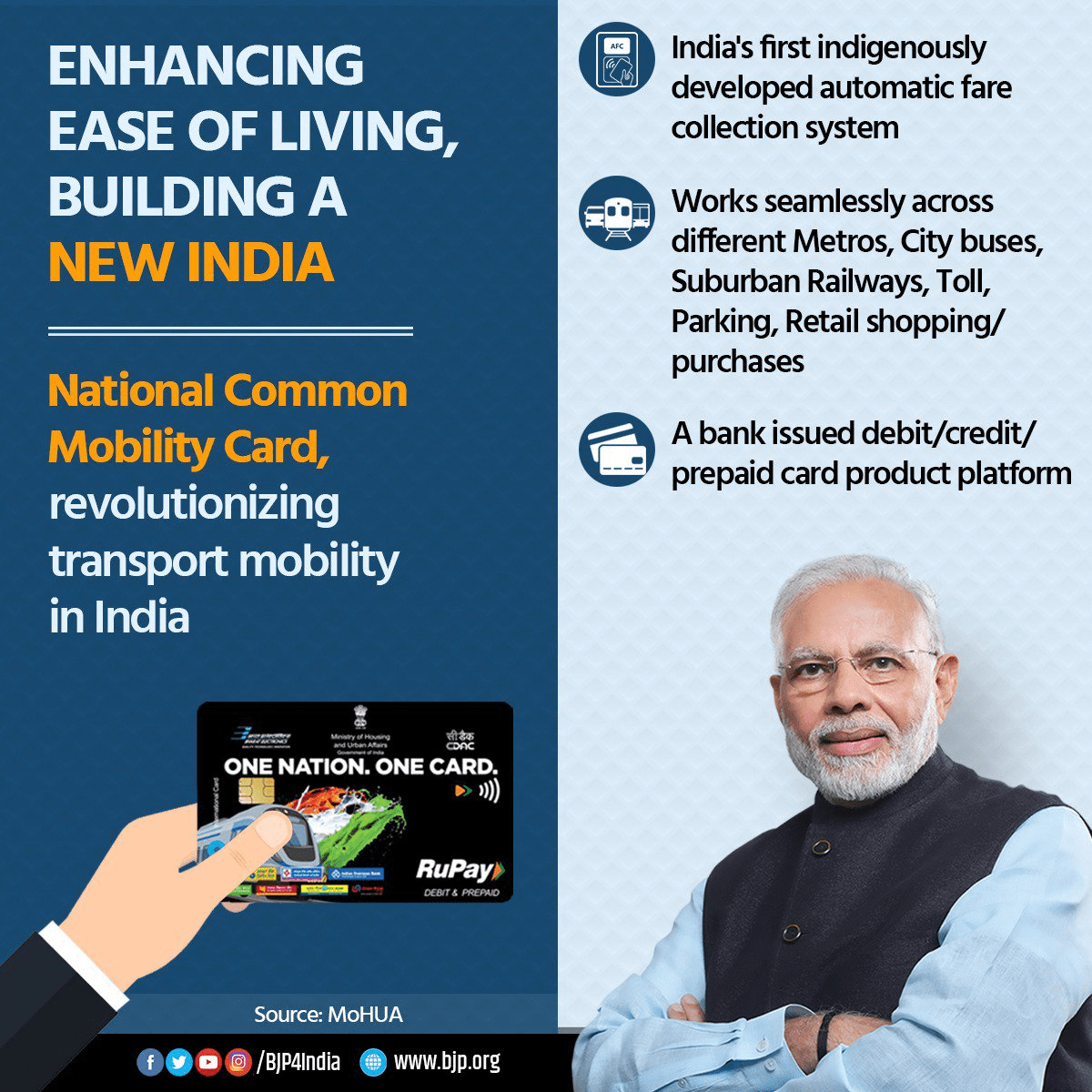 Zero MDR:
Merchant discount rate (MDR) is the fee levied by the banks from merchants for providing them with payment (settlement) infrastructure or POS (point of sale) machines.
Zero MDR is the proposal made during the Union Budget 2020-21 to remove all charges (including MDR) on digital payment transactions.
This facility was provided for digital transactions via the Rupay and UPI platforms.
This is to incentivise merchants to accept digital payments.
This measure was introduced is because the previous attempt to ensure adoption of digital payments by small shopkeepers like putting a cap on MDR charges based on the turnovers, for QR code-based transactions and others have failed.
However, Zero MDR has its own flaws, like creating losses for payment banks running worth crores of rupees.
This may force banks to prune or eliminate cashback and rewards for using digital services.
It will also discourage capital investments and innovations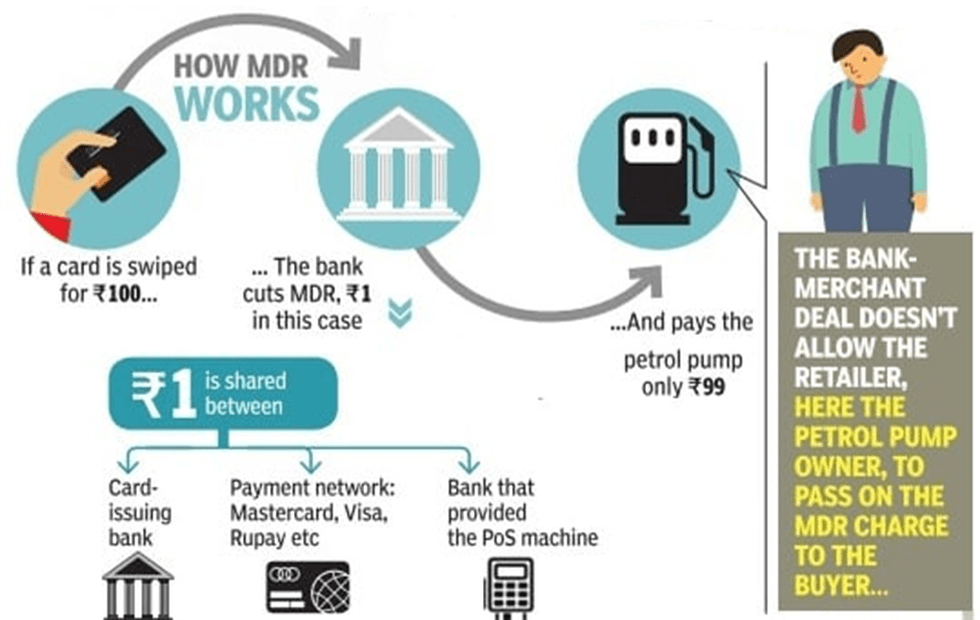 Legal Entity Identifier (LEI):
The RBI introduced the Legal Entity Identifier (LEI) for high-value transactions worth Rs.50 lakhs and above in Centralised Payment Systems.
It will take effect from April 1, 2021.
The LEI number is a 20-digit number used to uniquely identify parties of financial transactions worldwide.
This is to improve the quality and accuracy of financial data systems for better risk management.
Limit on contactless transactions:
The RBI allowed contactless payments for transactions up to Rs.5,000 at physical stores from the earlier cap of Rs.2,000
This is to enhance customer convenience and ensure effective management of funds by banks.
Payment Infrastructure Development Fund (PIDF):
The PIDF scheme will subsidise deployment of payment acceptance infrastructure in tier-3 to tier-6 centres, with special focus on north-eastern states.
This fund will be operational for three years effective from 1 January 2021. It may extend for two more years.
It presently has a corpus of Rs.345 crore, with Rs.250 crore contributed by the RBI and Rs.95 crore by the major authorised card networks.
The banks issuing debit and credit cards are also mandated to contribute to the corpus on the card issuance volume.
The fund will be used for targeting merchants who do not have any payment acceptance devices.
The scheme will fund multiple payment acceptance devices and infrastructure supporting underlying card payments, like PoS, public switch telephone network (PSTN), QR code-based payments etc.
Digital Payment Security Controls Directions:
Introduced by the RBI, the Digital Payment Security Controls are guidelines for securing digital payment channels of regulated entities.
This is to reduce losses faced by online customers after being robbed by fraudsters.
It seeks to set up a robust governance structure for digital banking systems and implement common minimum standards of security controls for channels like internet, mobile banking, card payments among others.
It will act as a uniform security framework for digital payment channels in the country.
This came after the HDFC bank faced service outages over the last two years.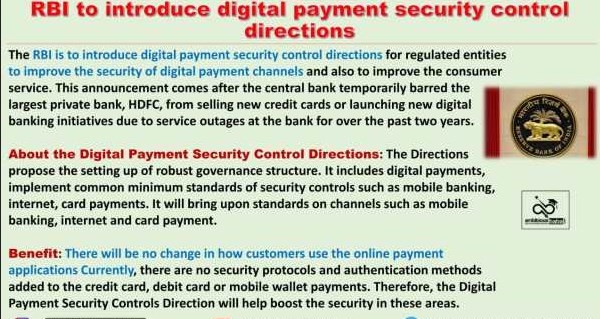 Digital Payments Index:
Digital Payments Index (DPI) was introduced by the RBI to measure the extent of digitisation of payments in India.
It will consist of five key parameters to assess the digital payment penetration within the country.
These parameters include payment enablers, payment infrastructure – demand-side factors, payment infrastructure – supply-side factors, payment performance and consumer centricity.
Each of these parameters will have sub-parameters, which in turn would include various measurable indicators.
March 2018 will be the base period for this index with the score set at 100.
The DPI for March 2019 and March 2020 was found to be 153.47 and 207.84 respectively, indicating a significant growth.
This index will be published by the RBI on a semi-annual basis from March 2021 onwards.
What can be the way forward?
With the rapid adoption of digital payments and digital banking services, the sector would see significant growth in 2021.
In the coming decade, the banking services will be
Highly integrated with technology
Increasing reach and span
Regardless of these developments, banks will retain their basic brick and mortar features.
However, the banks will have to come to terms that the era of high credit growth is over and must adopt more specialised services.
Deployment of big data analytics and artificial intelligence along with digital mobile banking will enable banks to perform cross-selling and upselling at reduced costs.
These adoptions must be backed by laws on privacy, ownership of digital data and its storage and cybersecurity.
The banks will need to move beyond passwords and OTPs by adding biometrics, device telemetry and customer behaviour analytics to keep tabs on changing payments landscape.
Strengthening of cybersecurity can be ensured through:
Adoption of application programming interface (API) approach to deliver security services.
Training staffs to detect potential security risks at early stages
Creating emergency plans that account to scenarios involving the bank's security being compromised.
Communicating to customers about appropriate security procedures
To minimise outages as seen in the recent HDFC case, banks can adopt cloud computing.
However, this would require sound regulations on data used by the banks.
With MSMEs being the backbone of the Indian economy, they are being empowered with digital banking and payment solutions. Despite an increase in digital adoption, following measures needs to be ensured to reduce current challenges faced by the sector:
Despite government incentives being put in place for providing digital benefits to MSMEs, many of these entities lack awareness, resources and incentives to adopt such solutions. These issues must be addressed.
To encourage merchants to adopt digital financial services, financial incentives must be provided, like collateral-free loans.
Digital transactions must be supported by strong, robust and secure infrastructure
With MSMEs being among major victims of cyber threats, there is a lack of confidence in digital transactions. Solutions must be ensured for reinstate MSMEs' confidence in using digital payments. This would include investment in cyber defence solutions.
Banks and payment players can work alongside merchants on mutual benefit basis. They can offer cashback for their users for purchasing products from the merchants. This will encourage merchants to opt for digital options and help them increase their consumer base.
Conclusion:
Digital banking, despite being beneficial, comes with novel issues and limitations. These must be addressed quickly and efficiently, so that the financial security is not threatened, especially during the economic crisis as seen today.
Practice question for mains:
Critically assess the impact of COVID-19 pandemic in digital banking and the consequences of the same. (250 words)