Cyber Security in India – Critical Analysis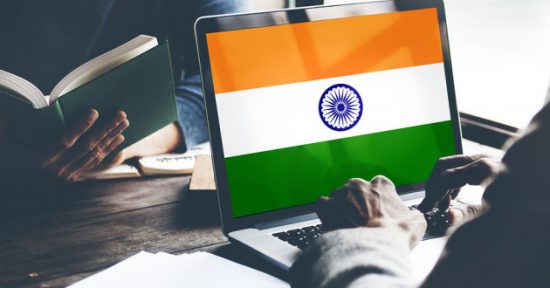 Cyber warfare is becoming a new domain of warfare among nations. This warfare is different from others as even non-state players like terrorists and organised criminal groups are involved in it on a daily basis.
With increased digital transaction in India, post demonetisation, it is essential for the government of India to take measures to safeguard Indian citizens from crimes related to Cyber Space.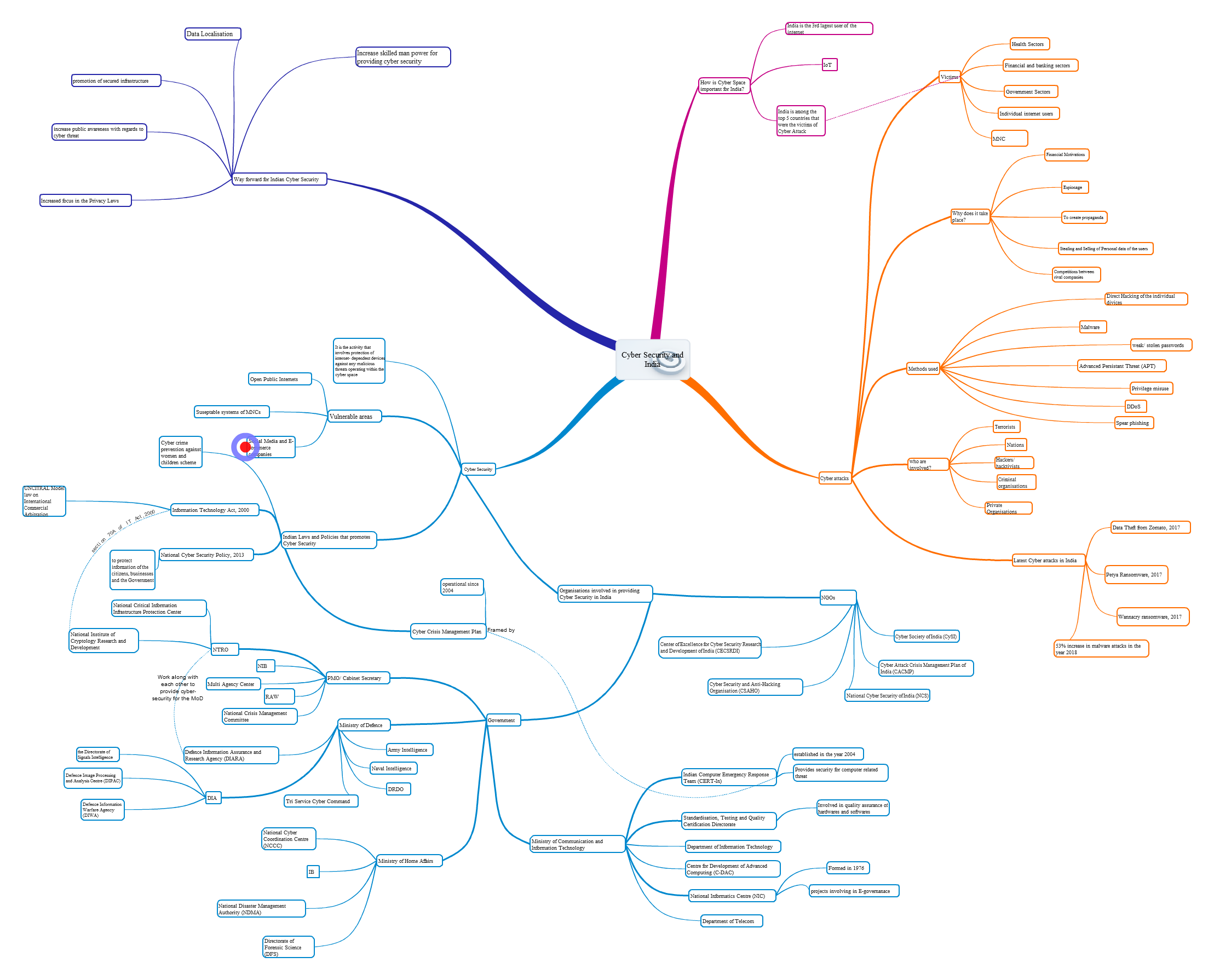 What is Cyber Security?
Cyber Security is the protection of those that are dependent on internet connection and are thus vulnerable to threats that are operating within the cyber space. The vulnerable entities include hardware, software and data.
The threats to cyberspace are ever-evolving, making it challenging to secure the devices and enact laws to punish and prevent those who are involved cyber related illicit activities.
Almost all sectors are dependent on the internet for their functioning. In the current age of increasing dependence on internet connectivity, it is of vital importance to prevent any form of cyber-attack to safeguard the lives and the assets of the nation.
Who engage in Cyber-attacks and why do they do it?
The source of Cyber threat arises from the following:
Nation states
Hackers/ Hactivists
Terrorists, drug trafficking organisations etc.
Criminal Organisations
Private organisations
Use of financial information that were stolen for personal gains- 73% of the cases show that it occurred due to financial motivation.
Stealing personal information of users to promote the organisation's growth.
Selling of personal data of the users.
Stealing of national secrets and security vulnerabilities. 21% of the breaches were related to espionage.
To recruit or create propaganda.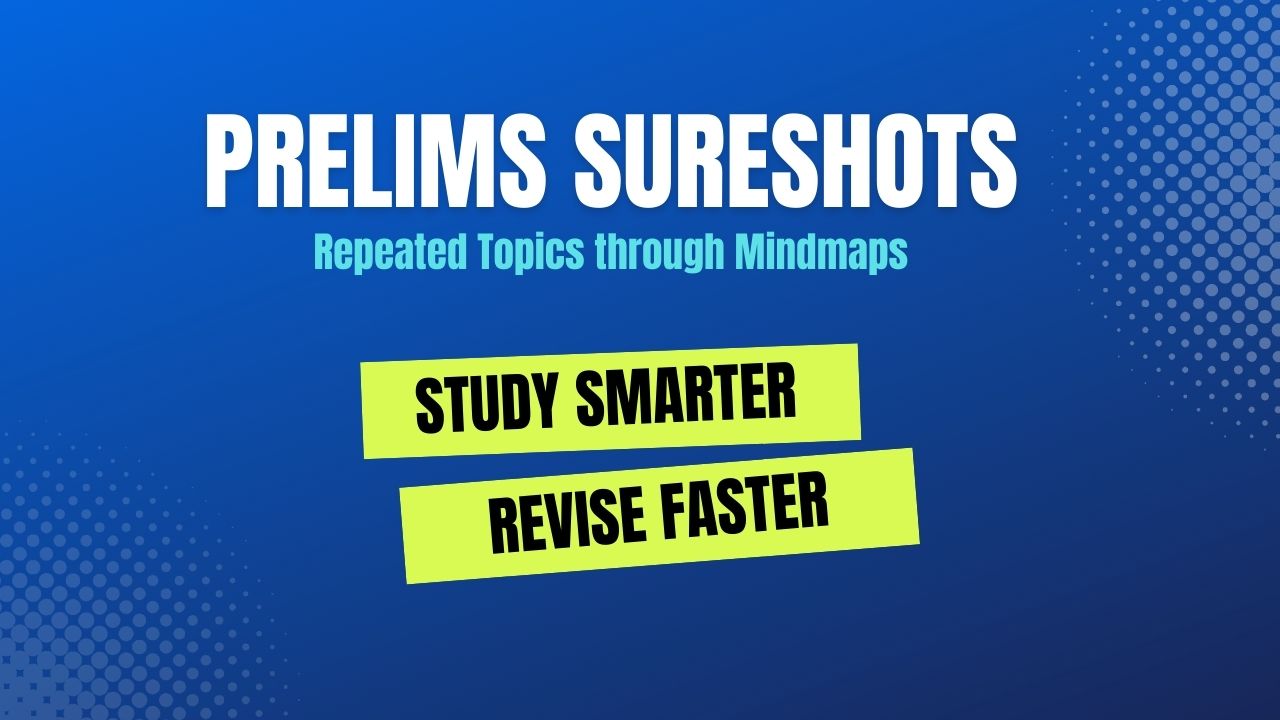 What are the methods used for the Cyber-attack?
62% of the cases are related to direct hacking of the devices.
51% of the breaches were caused by malware.
81% of the cases were due to weak/ stolen passwords.
Casual errors and privilege misuse have also caused breaches.
Organised hackers, including adversary nation states, are using Advanced Persistent Threat (APT) attacks to obtain the government related data.
Cyber-Warfare and DDoS are made use of, to disrupt Government network and security. 20% of cases were involved in denial of service.
Malwares are installed into the victims' devices through harmful emails.
Tempting users to click malicious links. 41% of the victims were affected due to the same.
Spear Phishing- deceptive communications via email, SMS etc. and social engineering. This accounted for 57% of the cases.
What are the vulnerable areas with regards to Cyber Security?
The open systems and internet provided in the public areas like airports and railway stations are highly vulnerable to these threats.
Cyber criminals make use of the data obtained through hacking susceptible systems of multinational companies to endanger financial and e-commerce activity for their personal gains.
Information and security providers have been hacked to obtain larger amount of data, leading security vulnerability of the nation.
Who are the victims of cyber-attack?
Some of the victims of Cyber-attacks are as follows:
Financial Organisations
Health sector
Government organisations
Individual internet users
Why India needs Cyber Security?
The Internet of Things play a significant role by connecting various sectors of Indian economy like banking and finance, communication networks, Defence Industrial Base, Government facilities, hospitals, emergency services, nuclear reactors, critical manufacturing industries etc.
India ranks 3rd with respect to the highest internet users in the world after US and China. The annual growth rate of Indian internet users is increasing by 44%.
India is ranked among the top 10 countries involved in spam sending.
According to a report by an online security firm Symantec Corp, India stands among the top 5 countries that were victims of the cyber-crimes.
In the current times there is also the increasing threat of fake news in the internet. Indian parliament had summoned representatives of Facebook, Whatsapp and Instagram in order to curb fake information that causes tensions within the Indian Society. However India still suffers from the impacts caused by the fake news.
There are increasing cases of several multinational organisations using personal data of their consumers.
What are the latest cyber-attacks in India?
On July 2016, $171 million dollars were swindled from Union Bank of India through phishing email.
On May 2017, the infamous wannacryransomware affected numerous systems in India. These systems were locked down and the cyber criminals were demanding ransom from the owners. The victims of this cyber-attack include Andhra Pradesh Police and West Bengal's state utilities.
On May 2017, Zomatosuffered due to the theft of its user data including email ID and passwords.
On June 2017, Petyaransomware had halted the functioning of one of the terminals of India's largest container port, Jawaharlal Nehru Port.
In 2018, ransomware attacks were down by 49% but, there was 53% rise in malware attacks.
What are the Indian Laws and policies that promotes Cyber Security?
Information Technology Act, 2000: This was enacted on 17th October 2000. It was meant to safeguard e-commerce and provide protection against cybercrime. It was amended in 2008 to include laws against offensive messages, cyber terrorism among many others. This law was based on UNCITRAL Model law on International Commercial Arbitration that was recommended by UN General Assembly.
National Cyber Security Policy, 2013: This was released by the Indian Government on July 2013. Its aim was to protect information of the citizens, businesses and the Government. It aimed at increased defences against the cyber-attacks. This policy seeks to improve the protection of information infrastructure, reduce the vulnerabilities to cyber-attacks, increase the capability of Indian government to respond to and minimise damage due to cyber-attacks.
Cyber Crisis Management plan: This was framed by CERT-In, that has been operational since 2004. This aims to provide framework to guide actions to prepare for, respond to and begin coordination to recover lost data due to Cyber-attack.
Draft National Encryption Policy, 2015: This came under Information Technology Act, 2000. It was published to seek public comments on its content. It was withdrawn after protest from the citizens. Under section 84A of IT Act, 2000 the companies must keep the data in unencrypted form for 90 days i.e., passwords and other valuable data must be in plain text with little security and must be made available for the law enforcement agencies when requested.
Cyber-crime Prevention against Women and Children Scheme: This scheme allows for the setting up of online portals for complaints against online harassment, setting up of forensic units for observing and preserving the evidence collected, capacity building of law enforcing officials, research and development of tools to take down obscene contents from the cyber space and create awareness for the public.
Which Government organisations are involved in providing Cyber Security for India?
Under PMO/ Cabinet Secretary, National Technical Research Organisation (NTRO), National Crisis Management Committee, RAW, National Information Board (NIB), Multi Agency Centre and National Critical Information Infrastructure Protection Centre are working to protect India's cyber space and interests.
National Technical research organisation was established in 2004. National Institute of Cryptology Research and Development, the first of its kind in Asia also come under NTRO. This agency come under the direct control of NSA in Prime Minister's Office. National Critical Information Infrastructure Protection Centre also comes under NTRO. NCIIPC that comes under Section 70A of IT Act, 200 is involved in monitoring, intercepting and assessing threats that might cause damage to crucial infrastructures and other assets through intelligence gathering.
Under the Ministry of Home Affairs, National Cyber Coordination Centre (NCCC), Directorate of Forensic Science (DFS), IB and National Disaster Management Authority (NDMA) are working to protect the same. NCCC is an agency involved in operational cyber security and e-surveillance of India. This agency does not come under any legal framework, thus bringing in the doubts of civil liberty violations.
Under the Ministry of Defence, Tri Service Cyber Command, Army Intelligence, Naval Intelligence, Defence Information Assurance and Research Agency (DIARA), DIA and DRDO are involved in collection and protection of data in cyber space. DIARA is a nodal agency which is involved dealing with cyber security issues of Tri services and MoD. It works alongside NTRO.
Under Ministry of Communication and Information Technology, Department of Information Technology, Department of Telecom, Indian Computer Emergency Response Team (CERT-In), National Informatics Centre (NIC), Centre for Development of Advanced Computing (C-DAC) and Standardisation, Testing and Quality Certification Directorate are working for the protection from Cybercrimes.
CERT-In was established in the year 2004. Its function is to provide response to computer security threats.
NIC was established in the year 1976. It is involved in numerous projects that focus on promotion of e-governance.
Standardisation, Testing and Quality Certification Directorate is the Prime Assurance Service provider for hardware and software.
The NGOs that are involved in providing Cyber Security include Cyber Security and Anti-Hacking Organisation (CSAHO), National Cyber Security of India (NCS), Cyber Attack Crisis Management Plan of India (CACMP), Cyber Society of India (CySI) and Centre of Excellence for Cyber Security Research and Development in India (CECSRDI).
How can the government provide cyber security to the citizens in the future?
The government must provide laws for privacy and minimum disclosure of details by the consumers to the private companies.
Government must take rapid measures to promote Data Localisation to prevent the sharing of vital informations to the foreign entities.
The government must improve its infrastructure within its organisation to secure the communications between the various departments.
The government must undertake measures to perceive future threats to the cyber space so as to prevent similar attacks as mentioned above.
Indian government must increase measures to manufacture and promote indigenous technologies to minimize the dependence on foreign made software and hardware. This allows for greater power of the government over the manufacturers.
The government must undertake proactive measures to identify the attackers and prevent them from achieving their objectives.
Skilled man power with regards to Cyber Security is the need of the hour.
Rapid response is of essence to minimize the impact caused by the cyber attack
Early detection, repair and recovery should be undertaken at a faster pace to minimize the impact.
Government must take measure to use only indigenously made systems for its vital security functions.
Article by: K.G.Karishma