Corporate Ownership of Banks – Challenges & Way Ahead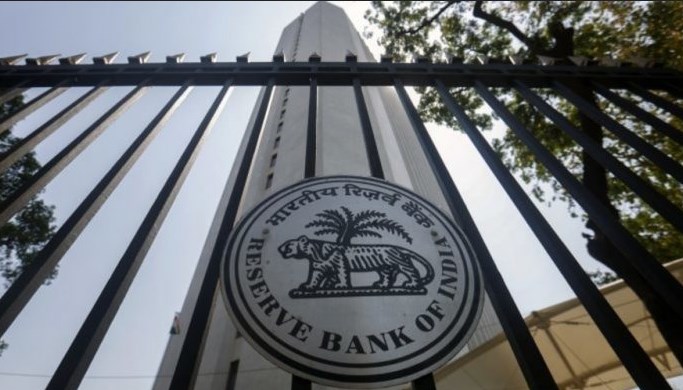 The RBI had recently released a report of the Internal Working Group that reviewed the current licensing and regulatory guidelines related to the ownership, control and corporate structure of private banks. This group's most controversial recommendation was to allow corporate and industrial houses to promote and operate banks within the country. With banks playing a critical role in the economy, this recommendation, if implemented, will have large-scale implications in economic growth.

Mindmap Learning Programme (MLP)
Absorb information like a sponge!
Why was RBI's Internal Working Group set up?
The banking system plays a critical role in sustaining the economic growth of a country.
The Indian banking system has undergone significant changes since independence when the private ownership of banks led to a large portion of resources being concentrated among a few business entities.
Banks were nationalised in 1969 and 1980 to provide a wider spread of bank credit, prevent its misuse and to make it an effective instrument of economic development.
The 1990s economic liberalisation led to an increase in demand for credit, which then resulted in the private banks regaining their influence in economic growth.
Their presence significantly increased credit growth.
However, even with the three decades of fast-paced growth, the total balance sheet of banks in India constitutes less than 70% of the GDP – far less when compared to the countries like China, which has ratio close to 175%.
Furthermore, domestic bank credit to the private sector constitutes just 50% of GDP. In countries like China, Japan, the US and South Korea, it is more than 150%.
Only one Indian bank is among the world's top 100 biggest banks.
Also, Indian banks are among the

least cost-efficient

.
The public sector banks are also losing grounds to the private banks, which is more efficient and profitable and has an appetite for risks.
Considering these issues, there is a clear need to strengthen the Indian banking system.
Thus, the 5-member Internal Working Group was set up to suggest changes to boost private banks, while also making it safer.
It reviewed the existing licensing and regulatory guidelines pertaining to the ownership, control and corporate structure of the private sector banks within the larger context of the growing credit needs of the country.
It sought to enhance competition in the domestic banking system through the entry of new private players and to scale up the presence of Indian banks in the world rankings.
What were the recommendations made by IWG?
Majority of recommendations by IWG were beyond reproach, as they sought to bolster prudential norms in accordance with the need to safeguard the interests of depositors, banks and their promoters.
However, its most significant but contentious recommendation was that it called for allowing of large corporate and industrial houses to promote and run banks in India by amending the Banking Regulation Act, 1949.
Since the nationalisation of banks in 1969, the RBI has not given licenses to corporates and industrial houses for constituting banks.
As of now, there are 12 old and 9 new private banks (established after 1991) with majority ownership held by individuals and financial entities.
The IWG report also called for the conversion of large non-banking financial companies (NBFCs), including those owned by corporate houses, with assets of Rs.50,000 crore and above and 10 years of operations into full-fledged banks.
This is to allow back-door entry of corporate-owned NBFCs into the mainstream baking sector.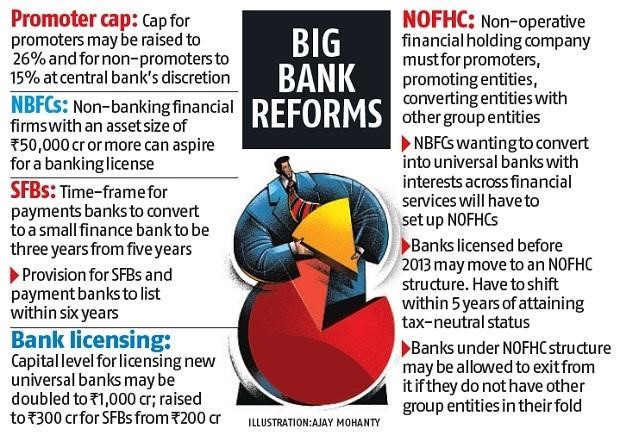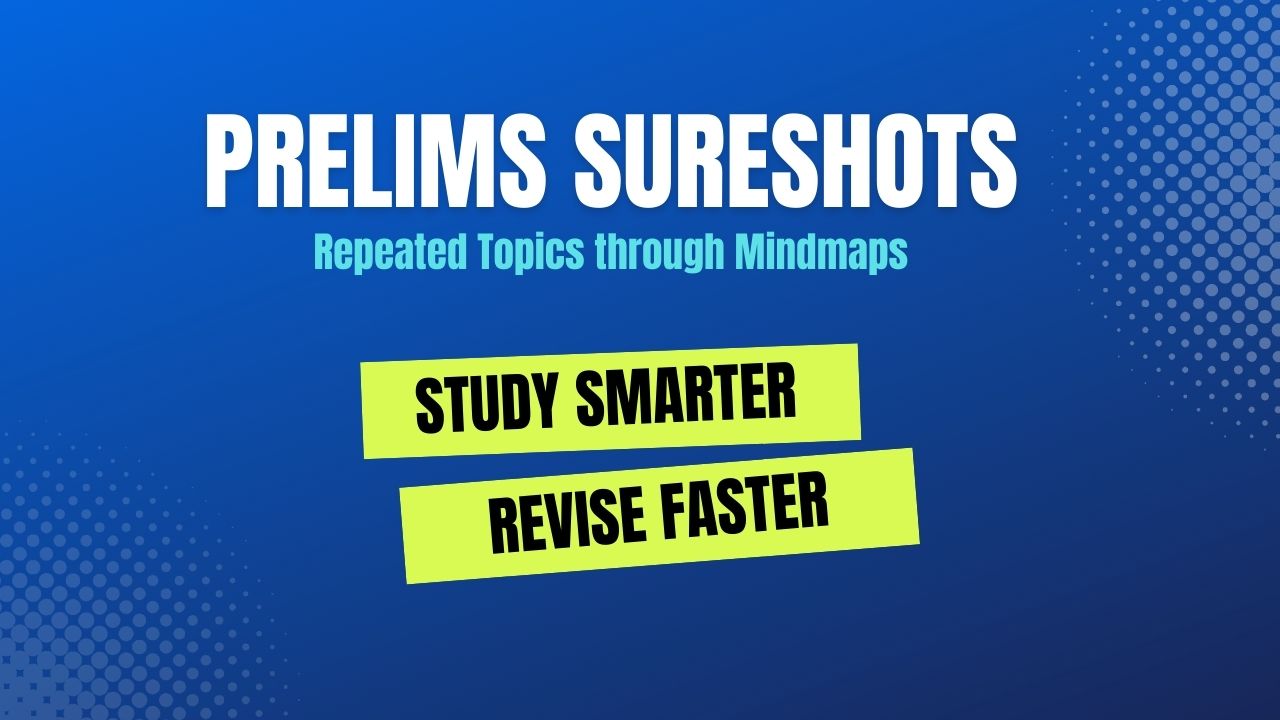 Why was corporate ownership of banks recommended?
Bolstering competition for improving efficiency and innovation in the banking sector.
Increasing the credit for the private sector to enable economic growth
These objectives come against the backdrop of the Indian public sector banks reeling under the growing number of NPAs and the government exchequer being strained due to the coronavirus-led economic crisis.
In such a situation, the credit extension to the private sector is critical for the economic revival of a country.
Large corporates, with large amounts of money, have the potential to address these issues.
What are the issues with the corporate ownership of banks?
Risk to financial stability:
While competition is vital for efficiency and innovation in the banking sector, the inclusion of corporates creates excessive competition.
Excessive competition may create systemic risks by eroding market power and profit margin of banks.
Fearing erosion of the franchise value due to increased competition, banks will be forced to lend more money to risky ventures like real estates and capital market.
This creates financial instability, as seen during the 2008 global financial crisis.
The excessive competition will also force banks to speed up their alliance process to protect their market power.
This would lead to the creation of large and complex financial conglomerates that would have adverse ramifications on the interests of consumers, small and medium enterprises and retail depositors.
India is home to over millions of poor and low-income people who don't have access to affordable banking services. They will also be impacted due to excessive competition.
Connected lending:
If large corporates involved in non-banking financial businesses are allowed to open their own banks it would lead to 'connected lending'.
Connected lending is the technical term used to describe the situation where the promoter of a bank is also the borrower.
In such a situation, promoters will have the power to channel the depositors' money to their own ventures.
Connected lending is already prevalent within the country and the central bank has always been slow in detecting this issue.
The recent crises in Yes Bank, DHFL etc., are a case in point.
Unlike a non-banking finance company or NBFC, which are mostly backed by large corporates, a bank accepts deposits from common Indians.
Thus, there is a risk to the depositors' interests and there is a dire need to keep the big companies (class of borrowers) separated from the banks (class of lenders)
Corporate governance:
Currently, the corporate governance culture in corporate houses is not up to international standards.
Thus, it would be difficult to separate the non-financial activities of the promoters with that of the bank.
The risks of connected lending have increased significantly due to the increased size and complexities of corporate India.
The persistent use of front and shell companies makes it difficult to identify the actual ownership of businesses.
The opaque onshore and offshore ownership structures can easily circumvent any regulatory measures put forth by the RBI to address connected lending within the corporate conglomerate.
Circular banking:
Circular banking is another risk posed by corporate-owned banks.
It is a term used to describe the cartel of corporate-owned banks lending their own projects.
For example, a corporate-owned bank A would finance the projects of corporate-owned bank B, which would fund the projects of another corporate-owned bank C.
The corporate-owned bank C would then finance the projects of the A bank.
This creates a concentration of economic power in the hands of few corporate houses, leading to widening of the economic divide and inclination of government's interests towards the rich.
RBI's regulation capacity:
The IWG has recommended a strong legal framework and scaling up the supervisory capacity before allowing the corporate houses to promote banks.
However, the existing regulatory mechanism of the central bank cannot ensure real-time compliance and early detection of frauds.
This shortcoming has increased liquidity risks, frauds and malpractices in domestic banks and NBFCs in recent years
It should be noted that the regulatory mechanism should not be blamed for the current crises.
Rather, the problem lies with the implementation of these regulations.
While there can be a fast-paced introduction of new, well-intended regulations, it takes a long time to build human and institutional capacity to strictly enforce them.
For the implementation of IWG's recommendations to allow corporate ownership of banks, the RBI would require the capacity to track connected lending, circular banking, loans to corporate-owned shell companies and loans to vendors and suppliers of a corporate group and creation of fictitious loan accounts and other fraudulent practices in real-time.
So far, the central bank has failed to detect these issues and quickly respond to them.
Plus, it is very difficult to regulate banks owned by large conglomerates with multiple lines of businesses carrying out millions of financial transactions.
Ignorance of past experiences:
Before the 1969 nationalisation of banks, the Indian banking system consisted of private owners.
Most of the privately-owned banks were in the form of joint-stock companies controlled by big industrial houses like Tatas.
During those times, connected lending practices were widespread in private banks.
Corporate and industrial houses, being the promoters of private banks, used to divert large sums of low-cost depositors' money into their group companies.
This led to an increase in imprudent lending by private banks, causing hundreds of banks of varying sizes failing within the country.
Concentration of credit:
Corporates-owned banks will predominately operate in metros and urban areas.
Lending by these banks will be concentrated in a few organised sectors of the economy and limited to big businesses and large industries.
With the dominance of these banks, farmers, small entrepreneurs, artisans and self-employed will have to increase their dependence on informal sources to meet their credit needs.
When the corporate-owned banks dominated the Indian economy between 1951 and 1967, the share of agriculture in aggregate bank credit was just 2.1%.
This led to social and developmental neglect by private banks at a time when there were severe droughts, food shortages and high inflation.
What are the arguments in favour of corporate ownership banks?
India requires double-digit credit growth for GDP to grow beyond 6%.
Faster credit growth necessitates the need for entry of new banks and viable model of corporate-owned banks.
Though there are systemic risks of connected lending, they can be addressed by appropriate safeguards in the initial licensing conditions and strict regulations and oversight on an on-going basis.
With the public sector banks' risk appetite being broken and smaller private banks struggling to get retail deposits, very few banks invest in risky ventures.
This is insufficient to ensure double-digit credit growth and providing licenses for corporate-owned banks is necessary.
Corporate houses can leverage existing brands to woo depositors and can also exploit adjacencies with other parts of their groups.
This ensures profitability, without requiring to take an excessive asset-side risk.
Converting corporate-run NBFCs would be a great place to start, as these lenders have a track record and survived multiple shocks.
To curb self-lending, there must be a clear separation of management from ownership and must be subject to unique governance rules.
Way forward:
India's broken banking system has remained an unresolved crisis for a long time now, leading to the hindrance to the economic growth of the country.
The Central government cannot continue recapitalising public sector banks.
Furthermore, while there are few well-run private banks, they cannot pick up the slack from the vastly reduced lending capacity of PSBs.
To address these issues, India needs more banks.
The IWG's recommendations to allow NBFCs with asset size more than Rs.50,000 crore or more to become banks is a welcome step.
Such NBFCs could include those controlled by large corporate houses, as they have a minimum of 10 years of successful operations.
These lenders already have bigger lending books than most of the banks in the country.
If they become banks, they will have more access to low-cost public deposits, which would enable more lending – vital for boosting economic growth.
Providing licenses for corporate-owned banks is different from converting establishing NBFCs into banks.
To prevent connected lending, licenses for corporate-owned banks must be provided selectively and preference should be given to those corporate houses that have a track record in running NBFCs as independent businesses.
Adequate regulations must be put in place against connected lending.
Supervision mechanism in this regard is a need of the hour.
The expansion of the banking sector to include large NBFCs and trustworthy corporate houses are not the panacea of the banking sector crisis.
The public sector banks must be recapitalised and strengthened in such a way that the lenders are provided with specialised knowledge on the requirements and risks of each sector.
Conclusion:
Though there is no robust evidence to support the entry of large corporate and industrial houses into the Indian banking sector, few benefits can be taken into consideration in the economic growth perspective. However, the risks outweigh these benefits, especially in the current juncture. Thus, while converting large NBFCs into banks can be ensured, allowing corporate-ownership of banks is an idea whose time has not yet come.
Practice question for mains:
Analyse the risks involved in allowing corporate-ownership of banks. (250 words)