Circular Economy: Definition, Importance and Aspects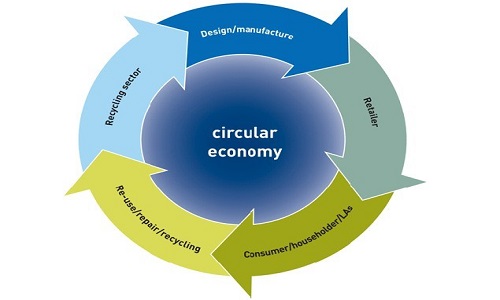 In recent years, the Indian government is passing laws and policies to promote the circular economic model. According to the report by Chatham House, a London-based Royal Institute of International Affairs, India is leading the developing nations in circular economy investments that are aimed at pursuing sustainable and climate-resilient growth and has an opportunity to save as much as 11% of its GDP annually by 2030. A clear and defined strategy to promote the circular economic model is necessary for the positive outcomes that can be acquired from the same.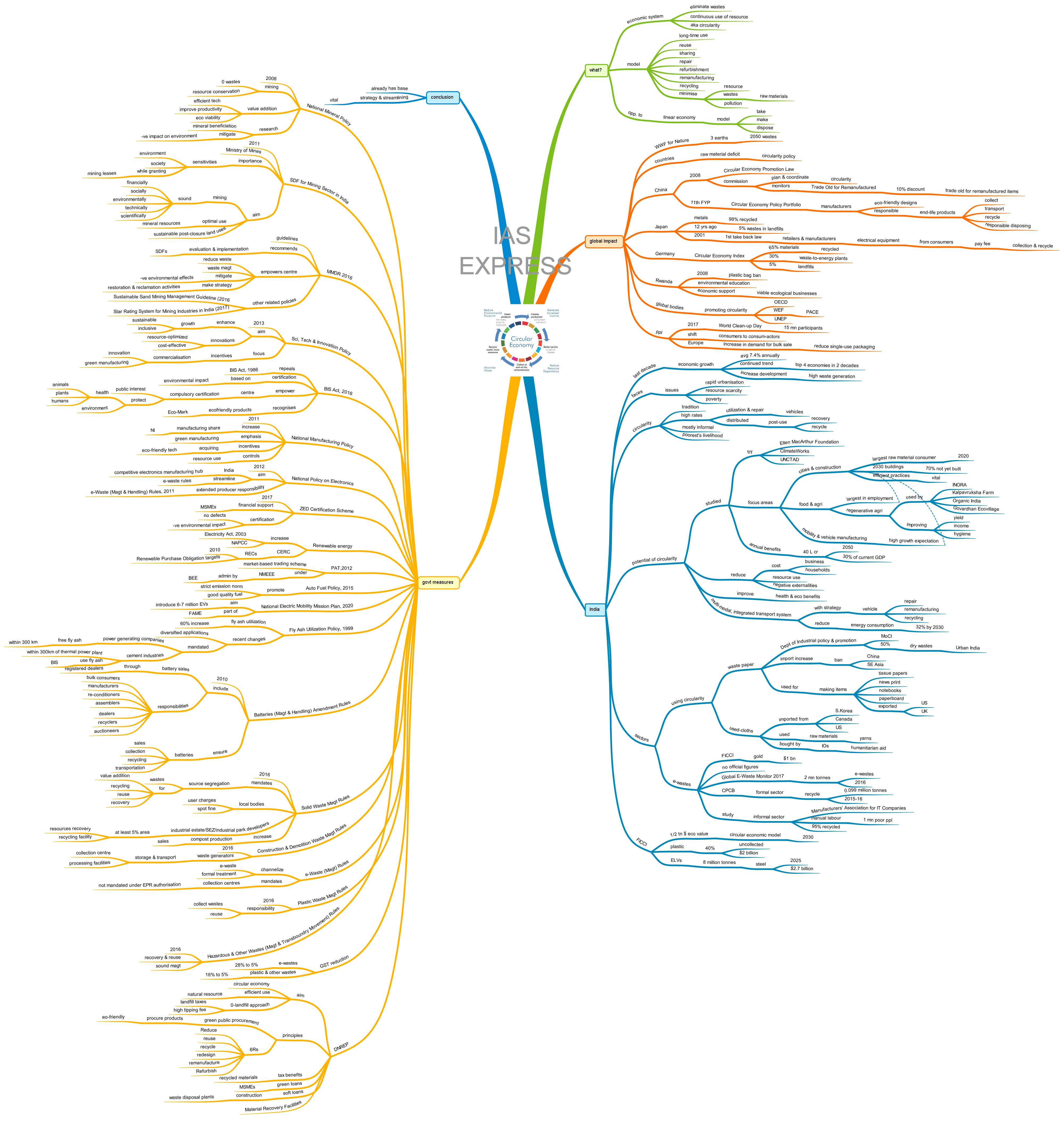 Mindmap Learning Programme (MLP)
Absorb information like a sponge!
What is a circular economy?
The circular economy or circularity is an economic system that aims to eliminate wastes and ensure continuous use of resources.
It employs reuse, sharing, repair, refurbishment, remanufacturing and recycling to minimise the use of resource inputs and creation waste, pollution and carbon emission, while also ensuring the quality of life for the consumers.
It also aims to keep products, equipment and infrastructure in use for a longer period to improve the productivity of the resources.
In this model, all wastes become raw materials for another process.
This model is in stark contrast to the linear economy that follows the 'take, make and dispose' model of production.
Global Impact:
According to the World Wide Fund for Nature, three planet Earths would be required to accommodate the gargantuan waste humanity would produce by 2050.
In the midst of this imminent crisis, many of the nations, especially those facing a growing crisis of raw materials, are making this concept an integral part of their policies.
For instance, China, the most populous country is among the first to have realised the potential of the circular economy in the 1990s.
In 2008, Beijing had adopted the Circular Economy Promotion Law. It had also established a commission to plan and coordinate the circular economy.
This commission also monitors a scheme, Trade Old for Remanufactured, which motivates the citizens to recycle and reuse. This scheme allows the customers to get 10% discount if they trade their old equipment for remanufactured items.
China's 11th Five Year Plan focuses on three R's – Reduce, Reuse and Recycle.
In 2017, the government had also introduced the Circular Economy Policy Portfolio so that the manufacturers focus on eco-friendly designs and remain responsible for collecting, transporting, recycling and responsible disposing of the products at the end of their life.
Japan currently follows a stringent circular economic model in such a way that about 98% of the metals get recycled. Even 12 years ago, only 5% of the wastes ended up in the landfills.
In 2001, this country has been credited for the introduction of first take-back law in the world. This law forces the retailers and manufacturers to take back their electrical equipment from the consumers who are to pay the fee for the collection and recycling of the products.
In Europe, Germany is the leader when it comes to sustainability goals. According to the Circular Economy Index, Germany recycles 65% of its materials and sends 30% of to waste-to-energy plants. Only 5% of the wastes end up in the landfills.
Some developing countries like Rwanda are also taking the lead on the circular economy. Rwanda is among the first countries to ban plastic bags in 2008 – 8 years before France. The success of this model lies in the exemplary environmental policies like environmental education and economic support for viable ecological businesses.
Global bodies like the Organisation for Economic Cooperation and Development, World Economic Forum and the UN Environment Programme are also taking steps to promote the circular economy by conducting international events.
For instance, in 2017, the WEF and its partners had established the Platform for Accelerating the Circular Economy or PACE to promote this concept. Many nations and business leaders had participated to create favourable conditions for widespread adoption of the model.
This concept is not only attracting the attention of the governments and international organisations but also the people in general.
In September of 2017, over 15 million people worldwide had volunteered to clean their cities during the World Clean-up Day.
People are shifting from consumers to "consume-actors", more aware and responsible for their actions. They are driving the change and pushing the companies and the governments to improve the field of sustainability.
In Europe for example, there is an increase in demand for bulk sales in the supermarket, reducing the single-use packaging.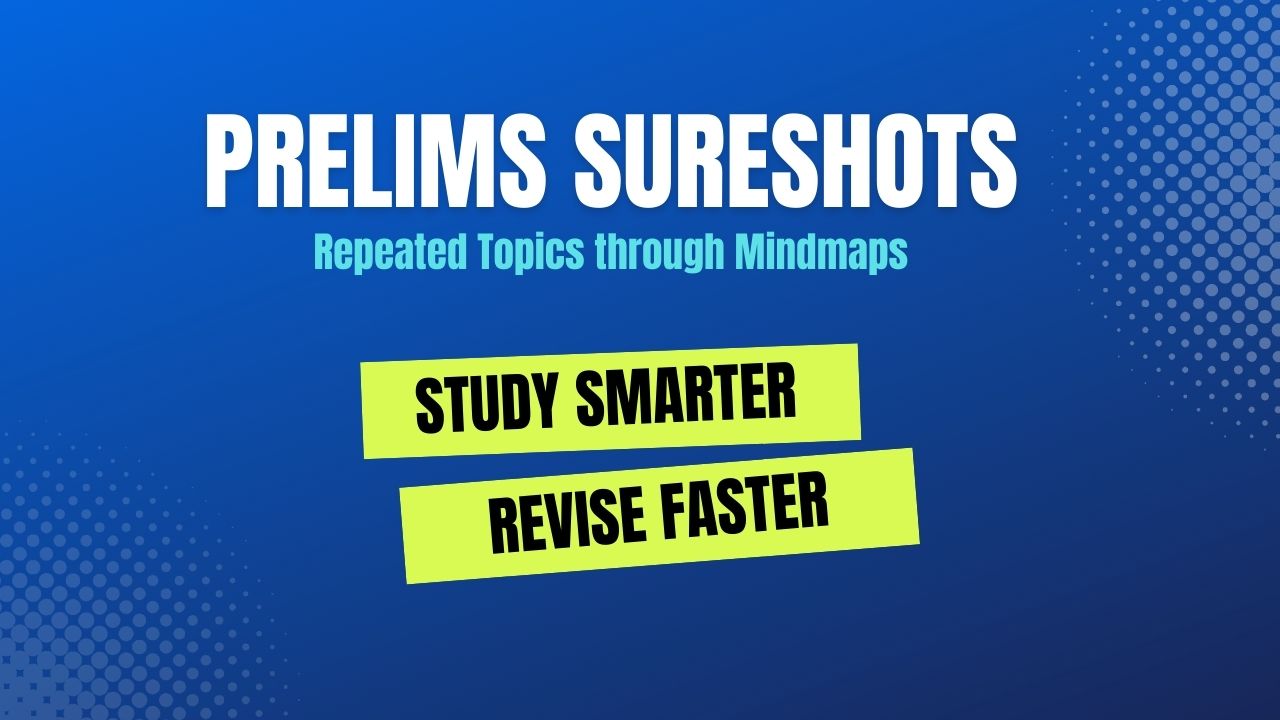 India and circular economy model:
In the last decade, India has experienced significant economic growth, averaging 7.4% annually.
If this trend continues, the country may become one of the four biggest economies in the world in about two decades.
However, this positive indication does not mean that the nation is not facing some pressing issues related to rapid urbanisation, resource scarcity and a large portion of living below the poverty
An estimate shows that more the developed the economy is, higher the wastes it generates.
However, in India's case, several building blocks of circularity is deeply ingrained in the Indian habits, as exemplified by the high rates of utilization and repair of vehicles and the distributed recovery and recycling of materials post-use.
These activities are often handled informally and many of the poorest in India are dependent on it for livelihood.
By turning these existing trends into the core development strategy, India can generate significant economic savings and can reduce the carbon emissions exponentially.
To understand the potential of the circularity in India, Ellen MacArthur Foundation, ClimateWorks and UNCTAD have collaborated and analysed three focus areas of Indian economy:
Cities and Construction
Food and agriculture
Mobility and Vehicle manufacturing
These areas cover the two largest industrial sectors in terms of employment (agriculture and construction) and highest growth expectations (Construction and vehicle manufacturing).
Regenerative agriculture is already gaining momentum in India. Organisations like INORA, Kalpavruksha Farm, Organic India and Govardhan Ecovillage are making use of regenerative agriculture, leading to the improvement in yield, income and hygiene.
This study shows that the adoption of the circular economy pathway could provide annual benefits of Rs.40 lakh crores by 2050 compared to the current development path. This is 30% of India's current GDP.
In addition to saving costs for businesses and households, this model can reduce negative externalities like greenhouse gas emissions. This could ensure the health and economic benefits for the Indian citizens
In the perspective of mobility and housing, the circular economy model can ensure resource-saving and a better outcome for customers and citizens.
A multi-modal, integrated transport system with the inclusion of strategies to repair, remanufacturing and recycling of vehicles can reduce the energy consumption by 32% by 2030 while ensuring mobility for all.
As for the constructions sector, it is estimated that 70% of the building stock that will be used in 2030 is yet to be built. Since the construction is to become the largest consumer of raw materials in India by 2020, moving to efficient practices can enable the elimination of negative externalities like a landfill, emissions etc.
Since India already has a humongous base and favourable environment when it comes to reuse and recycle, the circular economic model can come as a boon for the Indians, especially the poorest.
For instance, currently, countries like China and Southeast Asian nations are refusing to be the dumping grounds and have banned the import of wastes including papers since 2018.
This announcement sent shockwaves to the Western nations. What came as a shocker to these countries has given a lease of life to the paper manufacturers in India who are currently struggling due to deficit of raw materials.
As per the study conducted by the Department of Industrial Policy and Promotion under the Ministry of Commerce and Industry, paper accounts for 50% of the dry wastes generated in urban India.
The current waste paper import increase following the Chinese ban is helping India to address the domestic demand for paper. Additionally, India has a large labour force and recycling requires just that.
The recycled paper is used to manufacture items like newsprint, paperboard, notebooks, tissue paper etc., which are currently being exported to the US and the UK as finished products.
Recycling and reuse are not only is helping paper manufacturers but also the used-cloth industry.
There is an increase in the import of used-clothes in India, mostly from the US, South Korea and Canada. Yarns are extracted from these cloths and are used as raw materials for remanufacturing new cloths. These items are bought by the international humanitarian agencies to send them to Africa and other areas where they are operating.
From the above statements, it is evident that many sectors in India are already profiting out of the recycle and reuse model. However, many sectors are yet to pick up the pace.
For instance, e-wastes can provide valuable raw materials if necessary policies are implemented. According to the Federation of Indian Chambers of Commerce and Industry (FICCI), just extracting gold from the e-waste generated in India can yield $ 1 billion.
There is no official figure as to how much e-wastes are generated in India. According to the Global E-Waste Monitor 2017, about 2 million tonnes of e-waste are generated in 2016. As per the Central Pollution Control Board, India's formal sector could only recycle 0.099 million tonnes of e-waste in 2015-16. However, the informal sector, with over 1 million poor people as labour force, is involved in manual recycling operations. According to a study by Manufacturers' Association for Information Technology Companies had stated that this sector is recycling about 95% of the country's e-waste.
According to the 2018 report by the FICCI, half a trillion-dollar worth of economic value can be unlocked through the circular economic business model by 2030.
The other sectors that provide economic opportunities through circular economic model include scrap plastics and end-of-vehicles (ELVs). The FICCI report states that 40% of the plastic waste in India remains uncollected. This, if properly managed, can provide a $2 billion opportunity. About 8 million tonnes of steel can be recovered from ELVs in India by 2025, representing a $2.7 billion opportunity.
From these examples, it is evident that India is already following an informal circular economic model. Bringing these activities to the mainstream economy would mean better standards of living and greater job opportunities for the poor.
What are the measures taken within India to promote the circular economy?
India has already deployed a number of policies to promote circularity through financial support for research and development, eco-mark/eco-labelling standards, public procurement, tradable permits and certificates and self-regulation. Some of the key policies that promote resource efficiency, the core component of the circular economy are as follows:
National Mineral Policy, 2008:
This policy emphasises on resource conservation and making zero waste mining as the national goal.
It calls for the value addition through efficient technology to improve productivity and economic viability of mining.
It particularly highlights the need for research on mineral beneficiation and mitigation of adverse environmental effects.
Sustainable Development Framework for Mining Sector in India (2011)
The Ministry of Mines, through this framework, had highlighted the importance of environmental and social sensitivities during the granting of mining leases.
It aims for the mining to be financially, socially, environmentally, technically and scientifically sound with the long-term view of development through the optimal use of mineral resources and sustainable post-closure land uses.
Minerals and Mining Development Regulatory Act (MMDR) 2016:
This Act, apart from providing guidelines, recommends evaluation and implementation of sustainable development frameworks for this sector.
It empowers the Union Government to issue directions with regard to the reduction of wastes and adoption of waste management policies while mitigating adverse environmental effects.
It also calls for the government to formulate strategies for restoration and reclamation activities that would help in the optimum use of the mines and land resources.
Other relevant policies in this context include Sustainable Sand Mining Management Guideline (2016) and Star Rating System for Mining Industries in India (2017).
Science, Technology and Innovation Policy (2013)
Its main objective is to enhance sustainable and inclusive growth through science, technology and innovation.
The major aspiration for this policy is to foster resource-optimized, cost-effective innovations through science and technology.
It also focuses on the promotion of incentives for commercialisation of innovation with a focus on green manufacturing.
Bureau of Indian Standards (BIS) Act, 2016
It repeals the BIS Act, 1986. It provides certification to an array of products across different sectors like textiles, building materials etc., based on their impact on the environment
It empowers the Centre to issue compulsory certificates for any article that may be of importance in the public interest or for the protection of animal, human or plant health or safety of the environment.
BIS recognises the environmentally friendly products through its labelling scheme – Eco-Mark.
National Manufacturing Policy (2011)
It was introduced to increase India's manufacturing share in the national income.
It emphasizes on green manufacturing and provides incentives for acquiring environment-friendly technologies and controlling the consumption of resources like water and energy.
National Policy on Electronics (2012)
It aims to make India globally competitive electronics manufacturing hub that can meet domestic and global demands.
It also aims to streamline the implementation of e-waste rules in the industry including facilitation of extended producer responsibility under the e-Waste (Management and Handling) Rules, 2011.
Financial Support to MSMEs in ZED Certification Scheme, 2017
Financial aid is provided to the MSMEs to promote Zero Defect and Zero Effect (ZED).
ZED scheme involves the certification of products that has no defects or adverse environmental effects.
This will increase productivity and reduce wastages within India.
National Policy on Biofuels, 2009
It aims to provide energy security through the development and utilization of indigenous non-food feedstocks raised on degraded or wastelands through research, processing and production of biofuels and mandating ethanol blending and biodiesel.
Renewable Energy Certification (RECs), 2010
The Electricity Act, 2003 and other policies under this Act, along with the National Action Plan on Climate Change (NAPCC) provide a clear strategy to increase the share of the generation of renewable energy.
The Central Electricity Regulatory Commission (CERC) introduced the Renewable Energy Certification so that the distribution companies can meet the Renewable Purchase Obligation targets while incentivising green energy generation.
Perform Achieve and Trade (PAT), 2012:
It is a market-based trading scheme under the National Mission on Enhanced Energy Efficiency (NMEEE) administered by the Bureau of Energy Efficiency (BEE).
It aims to promote energy efficiency in the energy-intensive industries in India.
Auto Fuel Policy, 2015
It aims to promote improved fuel quality and stricter emission norms.
National Electric Mobility Mission Plan, 2020
It aims to introduce 6-7 million battery-operated electric/hybrid vehicles by 2020.
Promotion of EVs can reduce India's oil imports. Therefore, the government is providing incentives.
This initiative is a part of FAME (Faster Adoption and Manufacturing of Hybrid and Electric Vehicles).
Fly Ash Utilization Policy, 1999
This policy has increased fly ash utilization to almost 60%.
Recently, the Environmental Ministry has revised some of the norms to diversify its applications across various sectors and has mandated the power generating companies to provide fly ash free of cost to consumers within 300 km.
It had also mandated the cement industries operating within a radius of 300 km of a coal-based thermal power plant to use fly ash for cement manufacturing as per the BIS.
Batteries (Management and Handling) Amendment Rules, 2010
The 2001 rules were amended to include the sale of batteries through registered dealers, assigning responsibilities to bulk consumers, manufacturers, importers, re-conditioners, assemblers, dealers, recyclers and auctioneers to ensure collection, recycling, transportation and sale of batteries.
Solid Waste Management Rules, 2016:
It explicitly mandates the source segregation of waste for creating opportunities of value addition and promotes recovery, reuse and recycle.
The local bodies have been assigned power to levy "user charges" or impose "spot fine" for littering and non-segregation.
The industrial estate/SEZ/industrial park developers need to allocate at least 5% of the total project area for resources recovery from wastes and build recycling facility.
The policy calls for increased production of compost and mandates the department of fertilizers for increased marketing of these products and promotion of waste to energy plant.
Construction and Demolition Waste Management Rules, 2016:
The rule assigns responsibility to waste generators for the storage and transportation of construction and demolition waste to a collection centre as provided by the local bodies or to be handed over to authorised processing facilities.
E-Waste (Management) Rules, 2016
It aims to properly channelize the e-wastes for formal treatment and resource recovery.
It also mandates the setting up of collection centres which were not mandated under the Extended Producer Responsibility (EPR) Authorization.
It uses the best available technology to ensure environmentally sound recycling and recovery of various metals.
Plastic Waste Management Rules, 2016
It brings the responsibilities in the system of collecting back plastic wastes, use of plastic wastes for road construction as per Indian Road Congress guidelines or energy recovery, or waste to oil etc., for gainful utilization of waste.
Hazardous and Other Wastes (Management and Transboundary Movement) Rules, 2016
This rule emphasises on the recovery and reuse of materials from hazardous and other waste materials generated from a process to ensure sound management of all hazardous and other waste materials.
Reduction in GST on waste products, 2017:
The GST Council had reduced the rates on electronic wastes from 28% to 5%.
For plastic wastes and other wastes like a scrap of glass and rubber wastes, the rate is reduced from 18% to 5%.
Draft National Resource Efficiency Policy:
It aims to drive India towards the circular economy through the efficient use of natural resources and is based on the principles of green public procurement and 6Rs (Reduce, Reuse, Recycle, Redesign, Re-manufacture and Refurbish).
Green Public Procurement aims to procure products with low environmental footprints like secondary raw materials and locally sourced materials.
It proposes tax benefits on recycled materials, green loans to MSMEs and soft loans to construction waste disposal facilities.
It also aims to set up Material Recovery Facilities.
Its objective is also to move towards "zero landfills" approach in the country, proposing the imposition of landfill taxes and high tipping fees for the bulk generators of wastes to promote recycle and reuse.
Conclusion:
India already has a humongous base when it comes to recycling and reusing the resources. The recent government policies are also focused on sustainable resource use. The circular economic model, if planned and streamlined, will bring forth value out of the existing economic model.
Test yourself:
Critically analyse what India can do to promote circularity within the economy?