Child Sexual Abuse in India – The Piercing Sound of Silence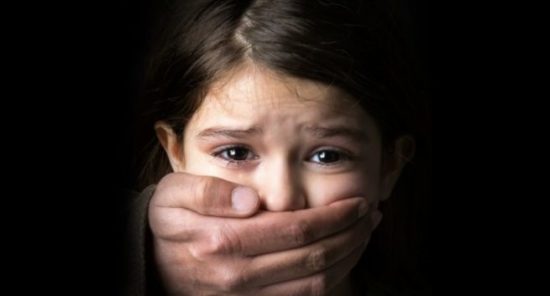 Child sexual abuse, also called as child molestation, is a form of child abuse in which a girl or a boy who is under the age of 18 years forced into sexual intercourse with an adult or older adolescent in order to satisfy the sexual desires of the latter.
Be it touching a child's private parts to gain pleasure or forcing them to touch theirs, showing adult contents or exposing themselves naked in front of a child would also be a form of sexual abuse.
Mindmap Learning Programme (MLP)
Absorb information like a sponge!
What are the Causes of Child sexual abuse?
Persons in trust: such as family member, relatives, teachers, etc. are one of the major causes for the child sexual abuse in India as 90% of the sexual violence against the children are committed by them.
Child pornography :
Child pornography is the sharing of nude contents of a child who is not considered mature until 18 years of age.
Allowing nudity over internet paves way for the molesters to keep themselves satisfied one way or another which increases the demand for child pornography and in result increase child sexual abuse.
Child Marriage :
Most of the girl children are being forced into marriage who doesn't even have any idea about what marriage is all about.
Both parents and the one who marries a child are equally accountable for such an inhumane act.
Giving birth to a newborn is the most difficult thing a women does with a smile, and the society asks a child to bear a child in her after marriage. This is the reason where most of the child abuse go unnoticed.
Child Labour: Poverty-stricken parents are forcing their children to go to work but they do not ensure that the child is safe which is the reason for growing instances of child sexual abuse in the workplaces where children are employed.
Low conviction rate:
Only a fraction of the incidences of sexual abuse against children enters the criminal justice system, amongst which only a minuscule fraction end in a conviction. The reasons are as follows:
Only about a third of child sexual abuse incidents/cases are identified, and even fewer are reported. Most instances of abuse go unreported due to the considerations like family name or status in society, abuse committed by a relative, etc.
Absence of child-friendly procedures.
Challenges related to age-determination.
Testimony of the child is not appreciated even by family members.
Lack of enough information.
Social Media: Researchers at online security think tank Cyber Peace Foundation (CPF) uncovered dozens of WhatsApp groups with hundreds of members viewing and sharing the child sexual images and videos.
Some disturbing facts
One in ten children is being sexually abused under 18 years of age.
53% of children in India face some form of sexual abuse.
52% of the cases are boys.
Approximately 30% of children who are sexually abused are abused by a family member.
About 60% of children who are sexually abused are abused by people the family trusts.
70% of child sex offenders have 1 to 9 victims, while 20% have 10 to 40 victims.
As many as 40% of children who are sexually abused are abused by older or more powerful children.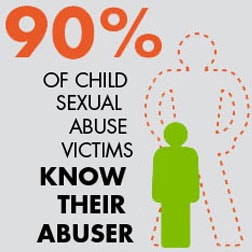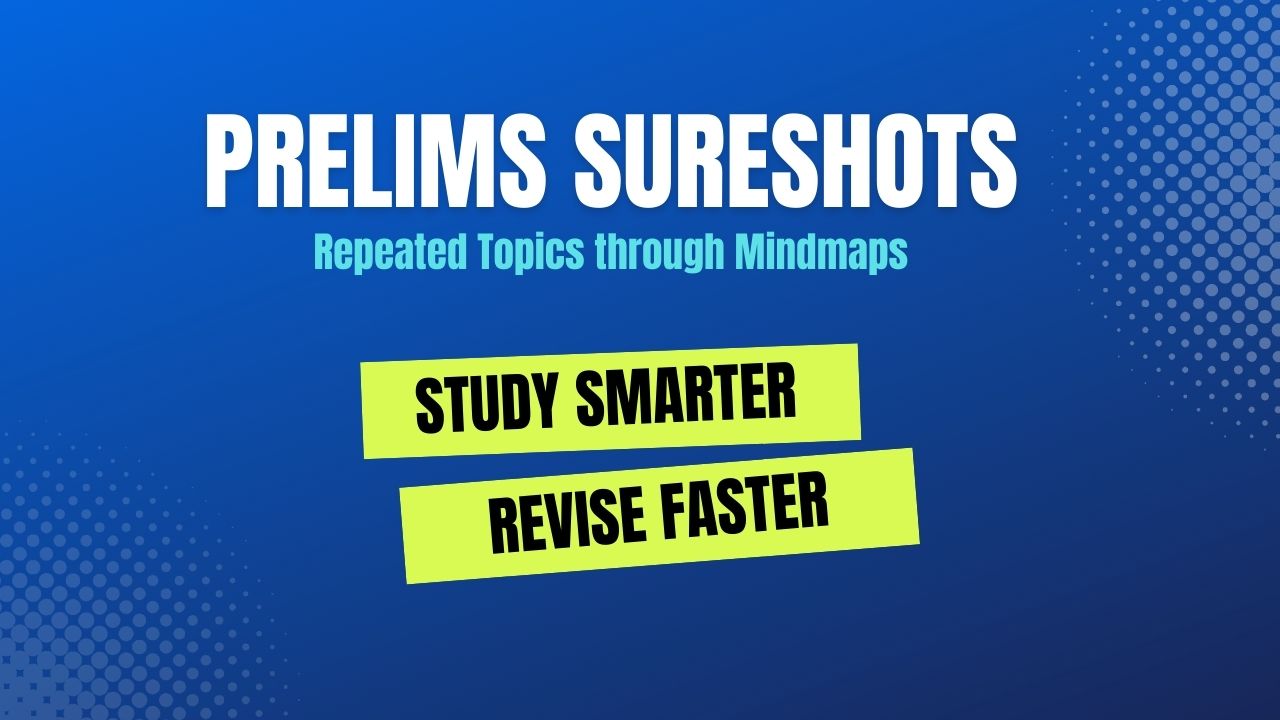 What are the Signs of Abuse?
Signs of abuse are unnoticed by the family members until the child starts shivering in front of a certain person, whom she/he doesn't want to meet, be it her relative or neighbors or the family's well-wisher.
Children start to hide from the person who has abused them when they meet at common places, they just go back to their parents which is the only place which they feel safer.
Thus when a child is moving away from a certain person it indicates she/he is in sort of trouble.
What are the impacts of Child Sexual Abuse?
The impact of child sexual abuse is devastating not only to victims but also affects the people around them. Some of these impacts are given below:
Development: It severely affects the physical and mental development of the child.
Mental health issues: such as depression, confusion, anger, anxiety, eating disorders, post-traumatic stress disorder (PTSD), self-harm, low self-esteem, suicidal thoughts, etc. are common long-term impacts of child sexual abuse.
Obesity: Obesity and eating disorders are more common in women who have a history of child sexual abuse.
Unusual sexual behavior: Sexual behavior issues and over-sexualized behavior are a very common result of child sexual abuse.
Academic issues: in childhood are also a symptom of sexual abuse.
Teen pregnancy: The risk of teen pregnancy is much higher for girls with a history of child sexual abuse.
Criminal activities: Adult survivors of child sexual abuse are more likely to become involved in crime, both as a perpetrator and as a victim.
What are the Measures taken by the Government?
Protection of Children from Sexual Offence (POCSO) Act
With an aim to effectively address the evil of sexual exploitation and sexual abuse of children, Protection Of Children from Sexual Offences Act (POCSO) was enacted by the parliament in the year 2012. Following are the provisions under the act.
Definition: "Children" according to the Act are individuals aged below 18 years. The Act is also gender neutral.
Various forms: of sexual abuse including but not restricted to sexual harassment, pornography, penetrative & non-penetrative assault are defined in the Act.
Aggravated assault: Sexual assault is considered to be "aggravated" under particular circumstances like, when the child is mentally ill and when the abuse is committed by the person in trust like the doctor, teacher, policeman, family member.
Re-victimization: provisions are made to avoid re-victimization of the Child at the hands of the judicial system. The Act also assigns a policeman as a child protector during the investigation process.
Child-friendly investigation: The Act mandates that such steps should be taken which makes the investigation process as child-friendly as possible and the case is disposed-off within 1 year from the date of reporting of the offence.
Special courts: The Act provides for setting up of Special Courts for the trial of child sexual offences and matters related to it.
Rule-making power: Under section 45 of the Act, the central government has the power to make rules.
Monitoring: To monitor the enforcement of the Act, the National Commission for the Protection of Child Rights (NCPCR) and State Commissions for the Protection of Child Rights (SCPCRs) have been made the designated authority. Both are statutory bodies.
Overide other laws: Section 42 A of the Act provides that if there is an inconsistency with provisions of any other law, the POCSO Act shall override such provisions.
Mandatory reporting: The Act mandates reporting of sexual offences. But a false complaint with an aim to defame a person is punishable under the Act.
POCSO e-box: An online complaint management system, POCSO e-box was launched by the Union Ministry of Women and Child development to enable easy and direct reporting of sexual offences against children and timely disposal of the cases under POCSO Act 2012.
Amendments to the POCSO Act:
The Union Cabinet has recently approved amendments to the Protection of Children from Sexual Offences (POCSO) Act, 2012. Accordingly,
Death penalty will be introduced as a punishment for offences of penetrative sexual assault as well as the aggravated penetrative sexual assault.
The following cases will be considered as "aggravated offence".
Cases of sexual assault by police officers,
by members of the armed forces,
by public servants,
by relatives,
gang-penetrative sexual assault,
where the survivor is less than 12 years old and,
Injecting hormones in children to attain early sexual maturity for the purpose of penetrative sexual assault.
A huge amount of fine would be imposed for not deleting, not destroying child pornographic material or not reporting child pornography.
Educational programmes:
The government is encouraging educational institutions to include the subject of child abuse in study programmes for future professionals, like doctors, teachers, and youth care workers.
What are the concerns with the government's efforts?
POCSO Act concerns:
The burden of proof: Under POCSO, the accused person is presumed to be guilty and prosecuted unless the contrary is proved by the accused. This goes against the concept of "innocent until proven guilty", "Right to life/liberty" and "Procedure established by law". If the accused is in jail, then the family will have to collect evidence and find witnesses. The migrant workers will find it even more difficult since their neighbours or employers may not readily provide evidence.
Consensual sex: The POCSO Act denies consensual sexual acts of young persons falling in the 16 to 18 years age bracket. But a lot of consensual sexual acts take place commonly in the age group between 16 and 18 which is just experimental and innocent in nature. However, in most cases, the parents of the girl file a complaint that it was non-consensual and the boy is punished.
Police:  Lack of trust in Police makes such legislation ineffective. Further, the Police harassment keeps on diluting effective functioning of government efforts. Also, there is no provision for police training to address sensitive issues of children.
Reformation: Act tends to focus more on punishment and lacks on reformation efforts toward convicts.
Lack of medical professionals in remote areas.
Legal loopholes: like a victim being unwilling to provide testimony, consenting sex, etc.
Lack of counseling: available for children to recover from the post-crime trauma.
Mental age: It covers only the biological age of the child and did not talk about the mental age considerations = many victims of cerebral palsy do not come under the Act = they continue to be abused. Note: Cerebral Palsy is the congenital disorder in which there is a loss or deficiency of motor control with involuntary spasms caused by permanent brain damage present at birth.
Concerns with the amendments:
The Law Commission has recommended the abolition of the death penalty, except in terror cases. This has not given due consideration.
The argument that introducing death penalty will deter child sexual abuse is not valid since there is a lack of adequate evidence to prove that the death penalty can achieve this goal in the absence of better policing and shorter trials.
As per the law commission report, around 76% of death row prisoners were from poor, backward classes and religious minorities. And when cases move up on higher levels of courts, the percentage of general category prisoners fell and the percentage of SC and ST prisoners increased. Thus, introducing the death penalty in POCSO is more likely to send the poor, lower caste and religious minorities accused to death row which is discriminatory and against the principle of the right to equality and Equal protection of Law.
What are the Madras High Court's suggestions?
Recently, the Madras HC acquitted a young accused of sexual assault charges under the POCSO Act, 2012.
It also made 2 important suggestions:

The age for the definition of a "child" under the POCSO Act be taken as 16 rather than 18.
The POCSO Act should consider the age gap between the offender and the girl involved in consensual sex.

This implies that any consensual sex after the age of 16 or bodily contact or related acts can be excluded from the purview of POCSO Act and the associated rigorous provisions and shall be tried under the more liberal provision.
This is to differentiate the cases of the innocent teenage relationship after 16 years, from the cases of sexual assault on children below 16 years.
The court also recommended that the Act shall be amended such that the age gap is not more than 5 years or so in consensual sex where one is aged 16 and above = to ensure that the vulnerable age of the girl is not taken advantage of by a person who is much older.
The High Court's suggestions are significant because it acknowledges that consensual sex cannot be criminalised at an age when sexual exploration or innocent sex is common and should not involve rigorous punishment like imprisonment/death penalty for such acts.
What could be done?
The POCSO Act should clearly distinguish between consensual sex between adolescents and abuse or exploitation. Furthermore, investigating officers should be sensitised for refined application of the law since they are most often driven by their moral perspective around sex and sexual acts.
Parents should closely and carefully monitor the behavioral changes in their children.
Children should be made aware of the evils of sexual abuse and legislation like POSCO in order to make them aware of their legal right. Community awareness programmes should be conducted for this purpose.
In schools, authorities should examine the background and credentials of job applicants.
Installing CCTV cameras in school premises can act as a deterrent against child abuse in schools.
POCSO Act can be amended to enable Child Welfare Committees (CWCs) under the Juvenile Justice Act to receive complaints.
Media should play an important role and should not disclose the personal identity of the victim as per the Juvenile Justice Act.
Child marriage issues should be properly addressed by resolving the contradictions between the POCSO Act and personal laws.
Unless the voice is raised, nothing is going to be heard since most of the incidents are buried under due to the fact that majority of the molesters belong to the same family and the next reason being losing their name /status in the society. Such a false sense of status should not matter when it comes to the dream of a child which is shattered even before it is seen. So let us raise our voices together against child abuse. To conclude in the words of Nobel Laureate, Dr. Kailash Satyarthi,
[click_to_tweet tweet="We, as a society, should move forward together to prevent our nation from becoming hollow and save the next generation from the predicament of child abuse. – Dr Kailash Satyarthi" quote="We, as a society, should move forward together to prevent our nation from becoming hollow and save the next generation from the predicament of child abuse." theme="style6″]