[In-depth] Police Custody vs Judicial Custody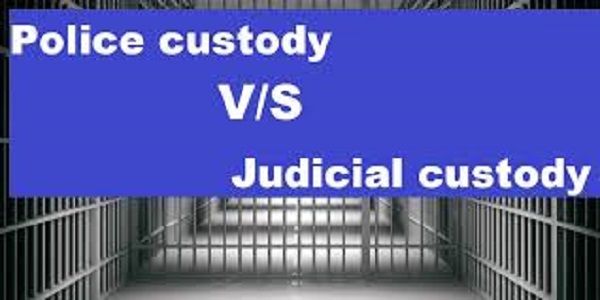 Arrests and detentions have always been in the news for various reasons. However, these have been more in news because of the debate over keeping the accused persons in police or judicial custody. Although there is a huge difference between these two things, they are often considered to be synonymous. Therefore, it is important to understand their basic features and know the difference between them.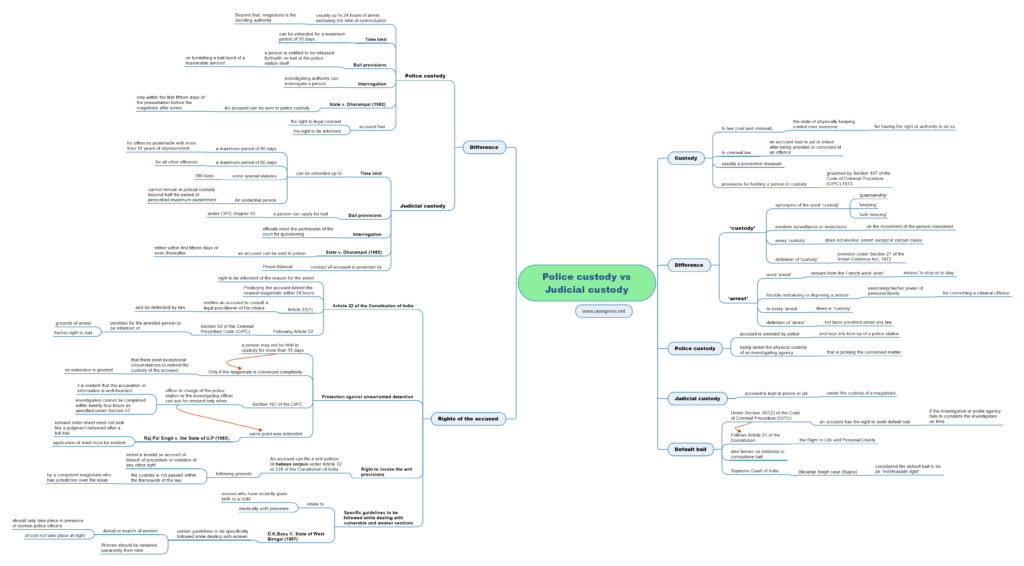 Mindmap Learning Programme (MLP)
Absorb information like a sponge!
What is custody?
In law (civil and criminal), custody is the state of physically keeping control over someone for having the right or authority to do so.
In criminal law, a person is said to be in custody when he is kept in jail or prison after being arrested or convicted of an offence.

It is usually a preventive measure since it prevents the accused from committing offences further.

The provisions for holding a person in custody for furthering investigation in India are governed by Section 167 of the Code of Criminal Procedure (CrPC),1973.
Difference between 'custody' and 'arrest'
The word 'arrest' is derived from the French word 'arret' which means 'to stop or to stay.' On the contrary, the synonyms of the word 'custody' usually are 'guardianship', 'keeping' and 'safe keeping'.
'Arrest' is forcibly restraining or depriving a person of exercising his/her power of personal liberty especially for committing a criminal offence whereas 'custody' involves surveillance or restrictions on the movement of the person concerned.
Although 'arrest' and 'custody' look synonymous, they are not so. In every 'arrest', there is 'custody' while every 'custody' does not involve 'arrest' except in certain cases.
The definition of 'arrest' has not been provided under any law, neither in the Criminal Procedure Code (CrPC) nor any substantive law whereas the definition of 'custody' has been provided under Section 27 of the Indian Evidence Act, 1872.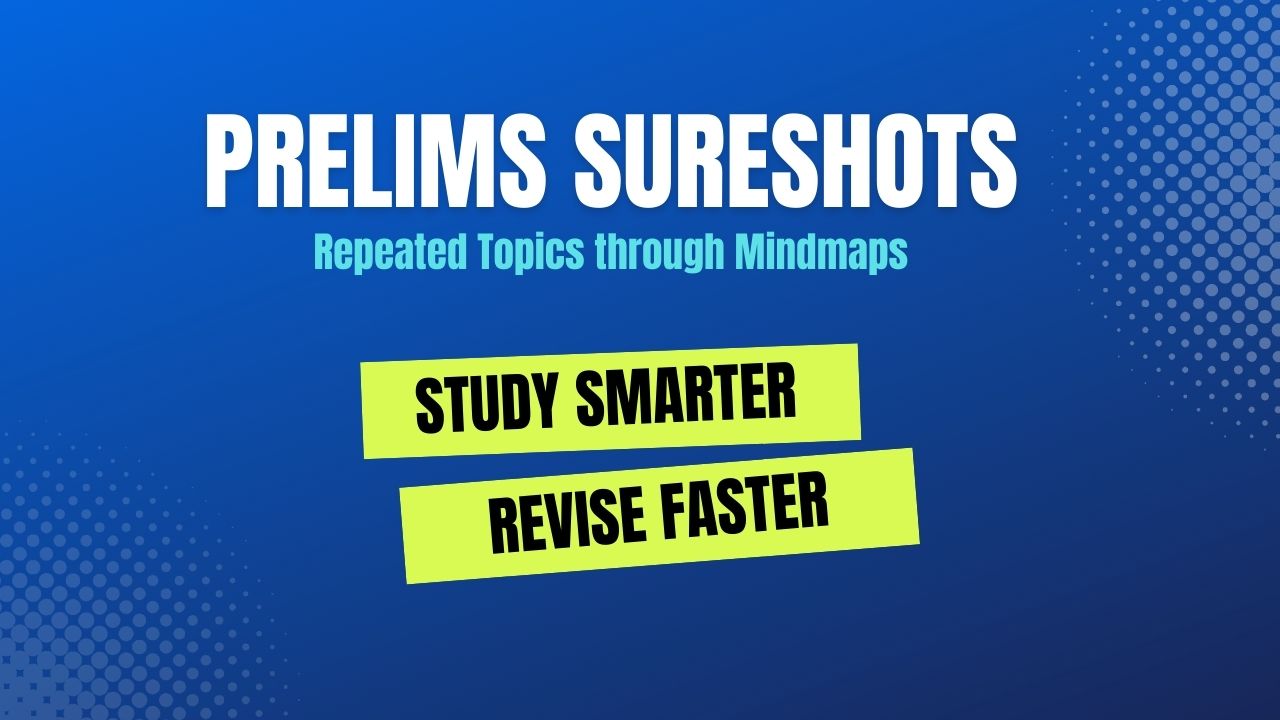 What is police custody?
When an accused is arrested by police for committing an offence and kept into lock-up of a police station, it is known as police custody.
It usually means being under the physical custody of an investigating agency that is probing the concerned matter.
What is judicial custody?
When an accused is kept in prison or jail and is under the custody of a magistrate, it is known as judicial custody.
Difference between police and judicial custody
A person is put under policy custody usually up to 24 hours of arrest excluding the time for travelling. Beyond that, it is solely into the hands of the magistrate whether a person would be kept in police custody or judicial custody.
Time limit

Police custody can be ex­tended for a maximum period of 15 days.

Judicial custody can be extended up to:

A maximum period of 90 days for offences punishable with more than 10 years of imprisonment.

A maximum period of 60 days for all other offences.

An undertrial person cannot remain in judicial custody beyond half the period of prescribed maximum punishment.

Bail provisions

A person can apply for bail being in judicial custody under CrPC chapter 33 which pertains to bails and bonds.

In police custody, a person is entitled to be released forthwith on bail at the police station itself as a matter of right on furnishing a bail bond of a reasonable amount.

Interrogation

In police custody, the investigating authority can interrogate a person while in judicial custody, officials need the permission of the court for questioning.

The most important difference between police custody and judicial custody is that:

An accused can be sent to police custody only within the first fifteen days of the presentation before the magistrate after the arrest (as held by the Supreme Court in State v. Dharampal (1982) while in judicial custody, an accused can be sent to prison, either within first fifteen days or even thereafter.

In police custody, the accused has the right to legal counsel and the right to be informed. The police have to ensure these needs.

In judicial custody, the accused is under the responsibility of the magistrate and his/her conduct is governed by the Prison Manual.
Rights of the accused
From the time an accused is arrested, his/her rights come into consideration. These include:

Article 22 of the Constitution of India. It provides for:

The protection of the arrested person to the extent that he has a right to be informed of the reason for the arrest.
Producing the accused before the nearest magistrate within 24 hours.

Article 22(1) entitles an accused to consult a legal practitioner of his choice and be defended by him.
Following Article 22 of the Constitution of India, Section 50 of the Criminal Procedure Code (CrPC) provides for the arrested person to be informed of the grounds of arrest and his/her right to bail.

Protection against unwarranted detention

An accused is also protected from unwarranted arrest for unlimited time.
For custody to be legal, a person may not be held in custody for more than 15 days.
Only if the magistrate is convinced completely that there exist exceptional circumstances to extend the custody of the accused that an extension of 60 or 90 days is provided based on the nature of the offence to be investigated.
Section 167 of the CrPC mentions that the officer in charge of the police station or the investigating officer can ask for remand only when it is evident that the accusation or information is well-founded and the investigation cannot be completed within twenty-four hours as specified under Section 57.
The same point was reiterated in Raj Pal Singh v. the State of U.P (1983). 

The court held that the remand order sheet need not look like a judgment delivered after a full trial and that application of mind must be evident. 
It also held that remand must not be in a routine and mechanical manner and adequate grounds must subsist.

Right to invoke the writ provisions

An accused or a person detained can file a writ petition of habeas corpus under Article 32 or 226 of the Constitution of India on the following grounds:

If it is found that the arrest is invalid on account of breach of procedure or violation of any other right.
If the custody is not passed within the framework of the law by a competent magistrate who has jurisdiction over the issue.
Note: This writ is not available in case of legal custody no matter what rights may have been violated before the lawful custody.
Specific guidelines to be followed while dealing with vulnerable and weaker sections

These relate to women who have recently given birth to a child or medically unfit prisoners.
In the D.K.Basu V. State of West Bengal (1997), the Court provided certain guidelines. Among those, there are certain guidelines to be specifically followed while dealing with women who have been accused of an offence. Such as:

Arrest or search of women should only take place in presence of women police officers and it should not take place at night.
Women should be detained separately from men.
What is default bail?
Under Section 167(2) of the Code of Criminal Procedure (CrPC), an accused has the right to seek default bail if the investigative or probe agency fails to complete the investigation on time.
The Section follows Article 21 of the Constitution which considers the Right to Life and Personal Liberty as a fundamental right.
It is also known as statutory or compulsive bail.
The Supreme Court of India considered the default bail to be an "indefeasible right" of an accused under Section 167(2) of the Code of Criminal Procedure (CrPC) in the Bikramjit Singh case (Supra).
Conclusion
Although the provisions are put simply as much as possible in statute books, there have been several instances of their misuse. People who are from the vulnerable sections are at the higher side of risk since they are not aware of their rights and legal procedures to be followed. While the judiciary has come to rescue a few still the Indian legal system has a long path to cover to provide speedy justice to the citizens without denying the accused persons their basic rights.
Practise Question
Q. What are the constitutional provisions in India to protect those who have been accused of committing an offence?