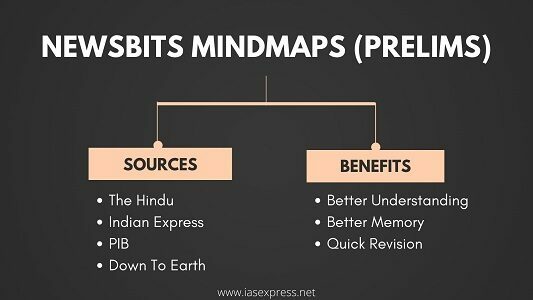 News:
In its 280th report, the 22nd Law Commission of India said that there isn't any justification for changing the laws on adverse possession.
What:
Adverse possession means hostile possession for a property in a manner that is "continuous, uninterrupted, and peaceful."
Why:
The concept stems from the idea that land must be put to judicious use i.e. not left vacant.
Idea that law doesn't help those who sleep over their rights.
How:
Limitation Act of 1963:

Strengthened the position of the true owner of the land. He/ she merely has to prove his/ her title.

Burden of proof of adverse possession was placed on the person claiming it.

Provided that any person, in possession of private land (for >12 years) or government land (for >30 years) can become the property's owner.

The Act's Schedule I provides that any person in adverse possession of immovable property can acquire title to that property, given the possession is open, continuous and "in defiance of the title of the real owner for twelve years." (30 years in case of government property).

Karnataka Board of Wakf v Government of India, 2004

Person claiming adverse possession should show:

Date on which he/ she came into possession copyright©iasexpress.net

Whether factum of possession was known (to other property)

Possession is open and undisturbed

In Kshitish Chandra Bose vs. Commissioner of Ranchi, 1981, the Supreme Court delineated requirements of openness and continuity.
In Hemaji Waghaji Jat v. Bhikhabhai Khengarbhai Harijan and Others, 2008, a 2 Judge Bench dealing with 1963 Limitation Act, termed the law of adverse possession as "irrational, illogical, and wholly disproportionate".

The court termed the law as "extremely harsh for the true owner" and "a windfall for a dishonest person who has illegally taken possession of the property". The law "places a premium on dishonesty".

It said that the law "should not benefit the illegal action of a 'rank trespasser'".

It called for a "a fresh look regarding the law on adverse possession".

The 19th Law Commission concluded that the present legal provisions afford sufficient protection to the true owners and that there isn't a need to amend the law. However, the commission didn't file a final report.
Who:
22nd Law Commission of India

Headed by Justice Ritu Raj Awasthi, former Chief Justice of Karnataka HC

It is a non-statutory body, constituted by the Indian government.

The current commission's tenure was to originally end on 20th February 2023. However, the Cabinet extended it to 31st August 2024. copyright©iasexpress.net

The 1st such commission was formed in 1955.
When:
Concept dates back to 2000 BC, with its roots in the Hammurabi Code.

Hammurabi Code is an Akkadian legal text from Babylon.

It was proclaimed by King Hammurabi (1792 – 1750 B.C).

It is one of the oldest and most complete written legal codes.
Where:
Other early mentions of this concept include:

1275 Statute of Westminster

1874 Property Limitation Act- set a limitation of 12 years

In India- 1859 Act XIV and the 1963 Limitation Act
MCQ:
Based on the given information, here is an MCQ question:
Which of the following statements regarding adverse possession is correct?
[A] Adverse possession requires continuous, uninterrupted, and peaceful possession of a property.
[B] The burden of proof in adverse possession is placed on the true owner of the property.
[C] Adverse possession can only be claimed for government-owned land.
[D] The Supreme Court of India concluded that there is a need to amend the law on adverse possession.
Answer: [A] Adverse possession requires continuous, uninterrupted, and peaceful possession of a property.
Explanation: According to the given information, adverse possession is defined as hostile possession of a property that is "continuous, uninterrupted, and peaceful." This statement accurately reflects the concept of adverse possession. The burden of proof is placed on the person claiming adverse possession, not the true owner, making option [B] incorrect. The information does not mention that adverse possession can only be claimed for government-owned land, making option [C] incorrect. The Supreme Court's stance on the law of adverse possession is critical but does not conclude that there is a need to amend the law, making option [D] incorrect. copyright©iasexpress.net