[Mindmap] 500+ Most-Probable Current Affairs Topics for Prelims 2019 – Revise Faster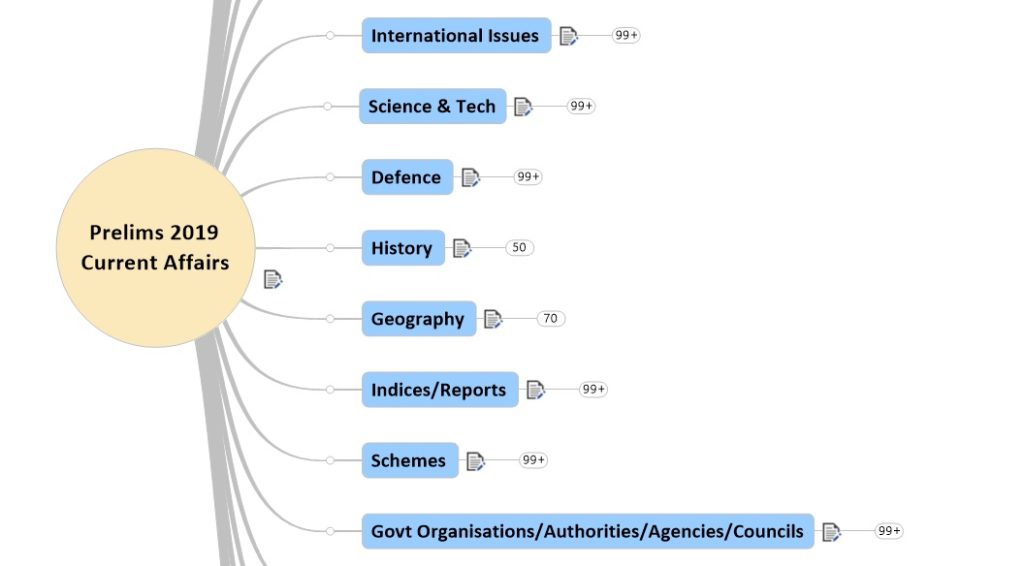 500+ most important current affairs topics in news (2018-19) are organised in a Single Mindmap with different categories and sub-categories – Economy, Environment, Polity, Culture, History, Geography, Science &Tech,  National, International, Schemes, Bills/Acts, Indices/reports, Organisations/Agencies/Authorities, Awards & Honours, Development Projects, Places in News and Defence (Missiles, Ships, etc.).
It will take you just around 5-6 hours to learn/revise all the topics since everything is organized in a single mindmap with different categories. I'm sure you will attend this year prelims with 100% confidence after reading this mindmap.
Click here to go to the IE Mindmaps Page and look for current affairs mindmaps.
All the best!!