UPSC Exam Calendar 2021 – Dates of Various Examinations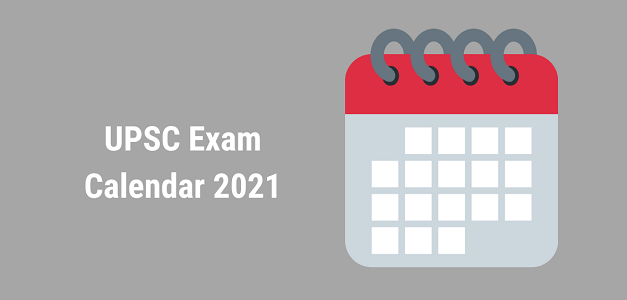 Union Public Service Commission has released the UPSC Exam calendar 2021 which lists the dates of various exams conducted by the commission such as the Civil Service Examination (CSE).
UPSC Exam Calendar 2021 (Annual)
Each year, UPSC publishes an annual calendar well in advance so that aspirants preparing for various exams will get an overall idea about the dates. It contains dates of not just the UPSC Civil Services Exam, but all exams conducted by UPSC.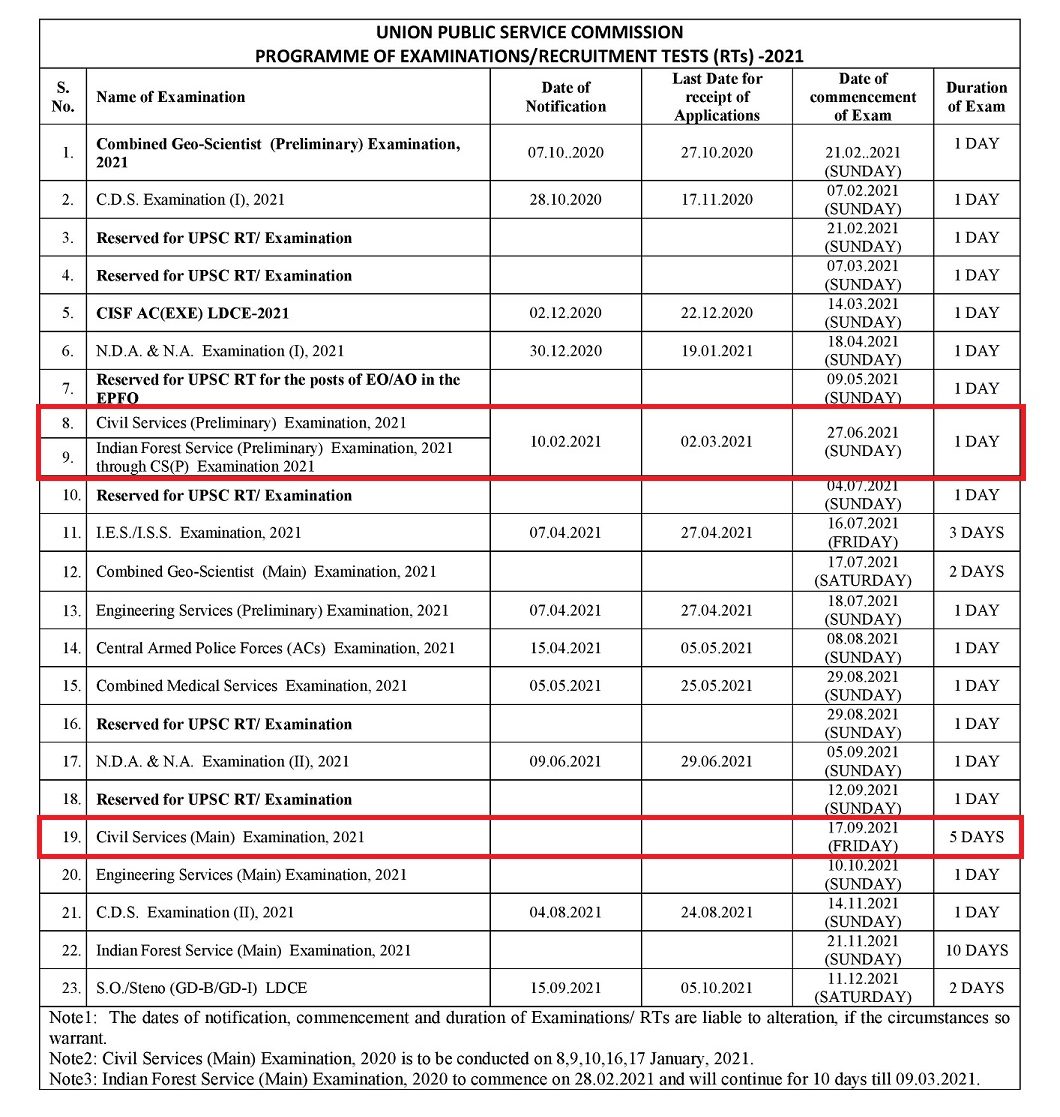 Meanwhile, many exams from 2020 are still pending. For instance, the Civil Services Main exam 2020 is scheduled to be conducted on January 8 to 17, 2021 and the interview is going to be conducted much later. So applications will be invited for UPSC CSE 2021 even before the 2020 exams are completed. The cycle of UPSC CSE 2020 (Prelims, Mains, and Interview) is expected to be over by May 2021. Note: If you are an aspirant preparing for UPSC CSE 2020, please check the revised dates of UPSC 2020-21 Exams.
When will UPSC start inviting applications for IAS Exam 2021?
From February 10, 2021 to March 2, 2021.
Notification for UPSC Civil Services Examination 2021 is scheduled to be released by February 10, 2021. Once the notification is out, aspirants can apply for the civil services exam (CSE) 2021.
Date of UPSC Civil Service Preliminary Exam 2021
June 27, 2021 (Sunday).
Date of UPSC Civil Service Main Exam 2021
September 17, 18, 19, 25, and 26 (2021).
There are 9 papers in the Main exam and it will take 5 days for those papers to be completed.
Are you preparing for UPSC CSE 2021?
Join our Mindmap Learning Programme (MLP) and learn/revise 10x Faster and Better with our mindmap notes.
[maxbutton id="1″ ]