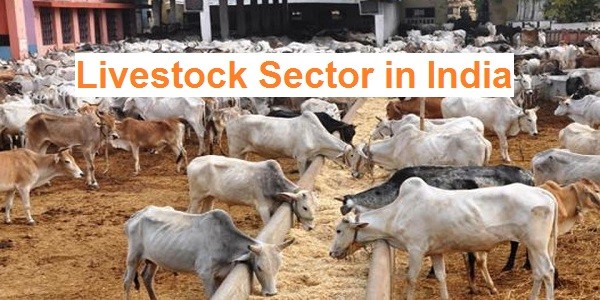 Reading Time: 5 mins
Context-
The department of animal husbandry and dairying released the 20th livestock census in October 2019.
What is livestock-
Domestication of animals raised in an agricultural setting to gain labour and products such as meat, eggs, milk, fur, etc.
Livestock rearing, Dairying, Fisheries activities, along with agriculture, are an integral part of human life since the start of civilization. These activities have helped to improve the food basket and to gain draught animal power. As a result of conducive climate and topography, Animal Husbandry, Dairying and Fisheries Sectors have played a prominent socio-economic role in India.
They play a significant role in generating employment in the rural sector, mainly among the landless, small and marginal farmers and women, apart from providing cheap and nutritious food to millions. They act as the ''bank on hooves''.